Best Dog Rescues in Gainesville, FL [Your Where-To-Adopt Guide]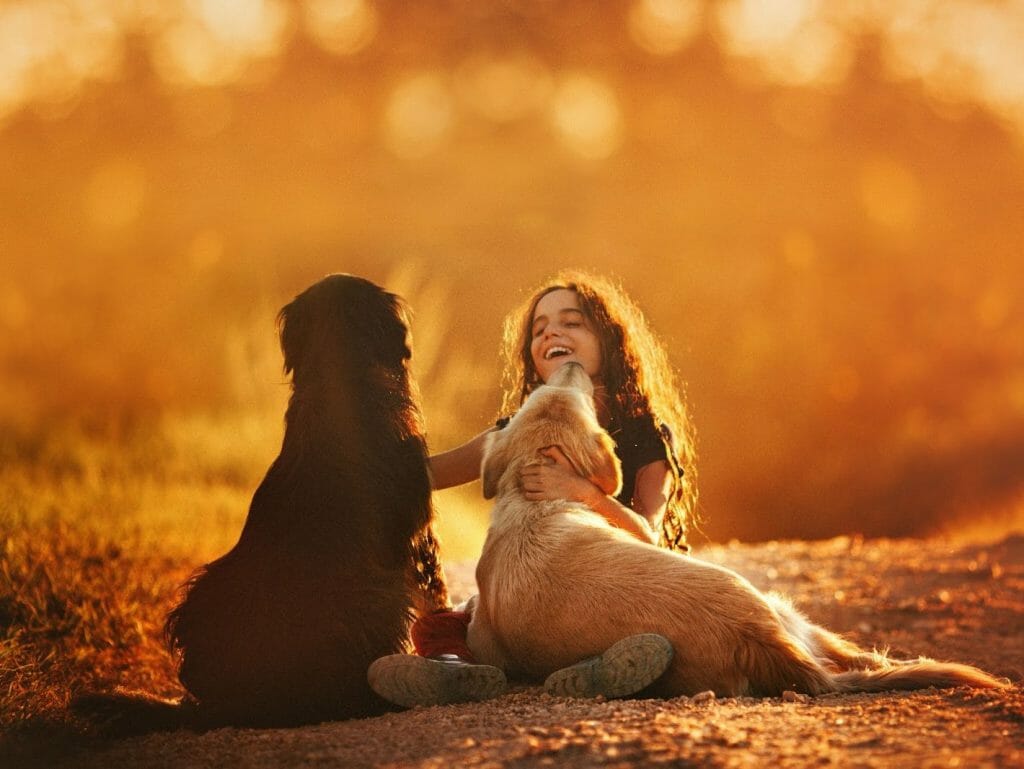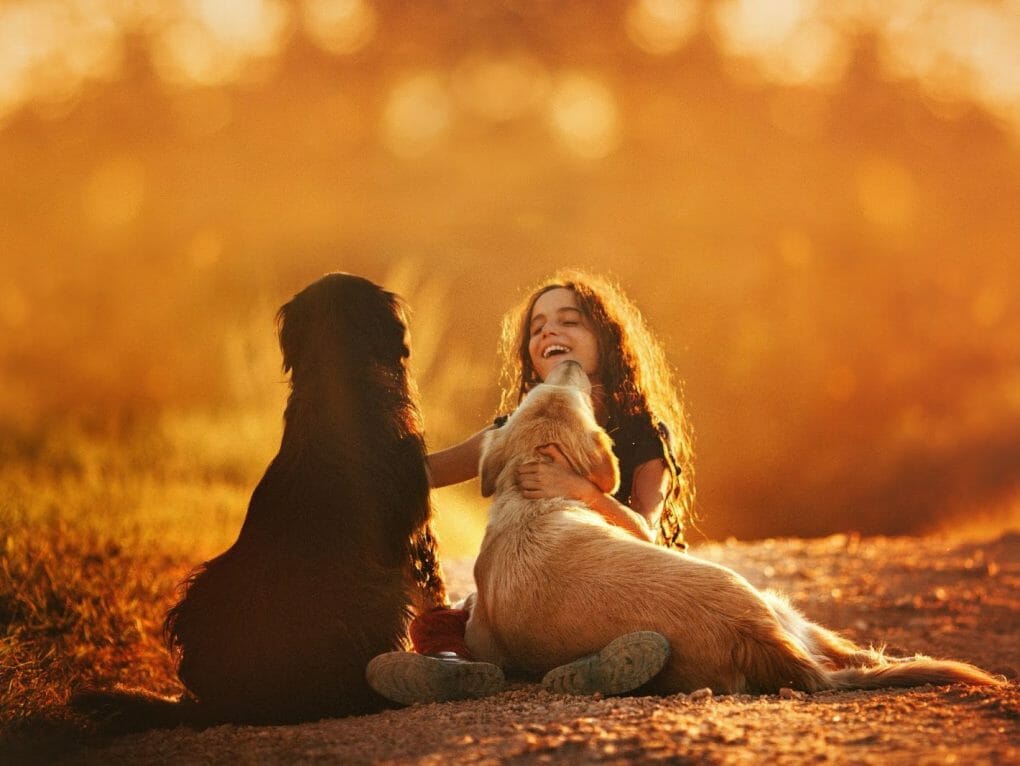 Adopting a rescued dog may take a lot of work, but it's not an unbearable challenge for those who are up for it. This is recommended, especially since thousands of Fidos end up in shelter homes and rescue centers yearly.
If more people adopt dogs, this will weaken the breeder demand, and the number of puppy mills will also reduce. In turn, the pet population won't be overwhelming in the future. 
If you and your family have decided to have a dog companion, here are the best dog rescues in Gainesville, FL. 
7 Best Dog Rescues in Gainesville, FL
1. Faithful Friends Pet Rescue and Rehoming
Established in 2018, the FFPRR has already significantly transformed thousands of dogs' lives. They're a non-profit organization that's inclusive and run by volunteers who ensure that both dogs and cats they rescue get rehomed eventually. Since they were founded, around 3,000 animals have found their furever homes. 
Though it's ideal if the number of adopted rescues increases, their focus is never on the figures. They want to ensure that these pets' welfare is consistently the priority. Finding the right adopter may not be easy, but it'd be more complicated if their dog ends up with an incompatible owner. 
Consider visiting this amazing dog rescue that serves Gainesville, FL, and other surrounding communities. Or, you can initially view their adoptable pets on the website. If you're looking for more avenues to get involved, donations to this animal welfare organization are encouraged, or you can also participate in their fun and exciting puppy parties. 
How to contact them:
Website: Faithful Friends Pet Rescue and Rehoming
Address: 3736 SW Archer Rd, Gainesville, FL 
Email: [email protected]
You may also reach out through their social media: Facebook and Instagram
2. Florida Rottweiler Rescue
Rottweilers are great guard dogs. They're ideally calm, confident, and never shy about anything. In the US, this is one of the most popular dog breeds and also, unfortunately, most misunderstood. 
Rotties need experienced owners who can handle their strength and will. If this breed is suitable for your lifestyle and preferences, the Florida Rottweiler Rescue is an excellent breed-specific adoption site for you. Browse through their gallery and get to know their amazing Rotties. 
This sanctuary houses dogs who are medically in need, old, or have been abused. Despite their rough exterior, Rotties are actually sweet and fiercely loyal. If you adopt from here, you are assured that the dog has received all necessary health treatments. 
On top of that, this dog rescue educates everyone about being responsible and putting effort into consistently training dogs of this breed. 
How to contact them:
Website: Florida Rottweiler Rescue
Address: 5815 N County Rd 225, Gainesville, FL 32609
Phone: 941-822-2762
Email: [email protected]
You may also reach out through their social media: Facebook
3. Haile's Angels Pet Rescue
HAPR helps reduce the number of dogs getting euthanized by working with other dog rescues. It's a reality that even adoptable dogs get mercy-killed due to a lack of space or an incurable disease. 
Valuing every animal's life, HAPR rescues those in line for euthanasia, including unwanted and homeless pets. They also strongly advocate for animal welfare through various programs, such as sterilizing your dogs. 
In this volunteer-run organization, you're set to find available small to medium-sized dogs for adoption. A number of them are fostered, which is ideal in getting them prepared once a prospective adopter takes interest in any of them. 
This noble deed for the community and world would be, of course, impossible without the collective effort. Let these dogs find hope by donating today or making your home open to fostering.
How to contact them:
Website: Haile's Angels Pet Rescue
Address: 5231 SW 91st Drive, Gainesville, FL 32608
Phone: 352-505-0302
Email: [email protected]
4. Plenty of Pit Bulls
Plenty of Pit Bulls is a dog rescue that advocates for the commonly stereotyped Pitbull-type dogs. The ASPCA has made a position that companionable Pitbulls have long been noted to be gentle, affectionate, and loyal. 
For those who seek to own an amazing dog like a Pitbull, scan through POPB's available dogs for adoption. Most of them are mixed breeds, but all are equally fun, loving, and excellent sources of fun.
To note, since the inception of POPB in 2012, around 150 Pitbull-type dogs have found amazing homes. They were adopted by different kinds, such as families with young kids, retired people, and more. 
Since they don't have a kennel or a facility, all their rescued dogs are fostered. There they're better understood and taught good manners as well as their personality and likes and dislikes. 
How to contact them:
Website: Plenty of Pit Bulls
Address: Gainesville, FL, United States, Florida
Phone: 352-405-1696
Email: [email protected]
You may also reach out through their social media: Facebook, Twitter, YouTube, and Instagram
5. Humane Society of North Central Florida
The main aim of the no-kill HSNCF is to eliminate the needless euthanasia of healthy adoptable dogs and other pets. Their rescue work goes on and beyond by ensuring the animals live healthily, and those who have physical issues are treated accordingly so they, too, end up in warm, loving homes. 
Though they just started in 2018, their work has positively impacted the community. However, this organization consists of three founding organizations; overall, their work has already run for around 40 years. The Alachua County Humane Society, Gainesville Pet Rescue, and Helping Hands Pet Rescue teamed up to reach the same goals for animal welfare. 
Consider adopting a dog from here, as many souls are waiting to be noticed and loved. Aside from canines, they also have rabbits, cats, and other mammals. 
How to contact them:
Website: Humane Society of North Central Florida
Address: 4205 NW 6th Street, Gainesville, FL 32609
Phone: 352-373-5855
Email: [email protected]
You may also reach out through their social media: Facebook, Twitter, and Instagram
6. Second Chance Rescue & Rehoming
Indeed, dogs in dog rescues in Gainesville, FL, and other states need a second chance to live life. This is why the SCRR intervenes to help grant these dogs what they deserve. Most adoptable pets they house were pulled out from the Alachua County Animal Services, which were almost euthanized. 
Though most of the dogs under their care are happy and have no issues, a few require extra attention and treatment before they're set up for adoption. It's a foster home set up made possible by volunteers, which paves the way for this rescue to thoroughly understand each dog's personality. 
On another note, the SCRR can only take care of a limited number of pets. Be the help they need so they can continue helping dogs and even expand their work in the future. Donate or adopt one of their dogs by starting the adoption process now. 
How to contact them:
Website: Second Chance Rescue & Rehoming
Address: Gainesville, FL 32653
Phone: 352-363-1364
Email: [email protected]
You may also reach out through their social media: Facebook
7. Gainesville Pet Rescue, Inc.
Gainesville Pet Rescue, Inc. has been working for the welfare of animals since 1993. Though they receive no government funding, their work continues to match owner-less pets with the right people for a lifetime. 
They strive to find a home for every dog and other animals under their foster care program, no matter the length of time they've spent being under the care of this dog rescue. So far, thousands have successfully found loving families that can treat them well. 
Alongside many other dog rescues, the GPRI also disapproves of the euthanizing of adoptable pets. They also work with Alachua County Animal Services to remedy pet overpopulation by spaying feral cats. 
How to contact them:
Website: Gainesville Pet Rescue, Inc.
Address: 5403 SW Archer Rd, Gainesville, FL 32608
Phone: 352-692-4773
Email: [email protected]
7 Tips After Adopting a Dog
Adopting a dog would get you to make several adjustments to your home. Everything must be set before the arrival of your canine companions, such as preparing their beddings, kennels, crates, food bowls, and more. 
For a smoother transition, here are 7 practical tips to remember after adopting a dog:
1. Give them their safe space: The new environment can certainly cause anxiety in your new dog. To eliminate their worries, provide them with a controlled space to feel safe. This allows them to see and observe the home from their new den. 
2. Bring them around your house: Getting your new dog familiarized with your house is also important. Introduce to them your rooms, the kitchen, and the garden. Doing so regularly will help them lower their guard and feel at ease with their new environment. 
3. Gradually introduce the family: Children must be reminded that handling the dog must be done with care. Intervene if the play gets rough and discourage mouthing if your dog exhibits that behavior. 
4. Introduce your old pets to the new dog: Set up a boundary between your old and new dog. Let them see and smell each other and do this for a week or so. Slowly, you can remove the boundary and switch to using a leash. 
Monitor their interaction carefully and pull them away if they get aggressive. Over time, the slow introduction will get them to adjust to each other, and eventually, the old dog will accept the new arrival. 
5. Switch your dog's food: If you have a particular food to feed your new dog, you must incorporate it slowly with their old shelter food. In the first week, add only 1/4 of the new food to the old food and increase it by another quarter in the following week. Do this each week until the old shelter food is no longer used. 
6. Start training them: Training is essential in establishing rules and order inside your home. Adult dogs usually know the basics, but you must reinforce them daily. Get them crate-trained, teach them obedience training, socialization, potty training, and verbal commands. Increase the difficulty of the training only when they perfect the basic ones. 
If you have an old dog, training gets easier. They will set an example to your new dog on how things work at your home. 
7. Bring them to the vet for a check-up: Do this within the week of bringing your adopted dog home. This ensures they're healthy, up-to-date with vaccinations, and have no other underlying conditions. Knowing your dog's health status will make their lives easier. 
How Much Would It Cost to Adopt a Dog in Gainesville, FL?
The adoption cost for a dog in Gainesville, FL, ranges from $55 to $200. This varies from one dog rescue to another and depends on the age of the dog you're getting. Puppies are usually $200. This fee covers their medical and other preventative treatments and up-to-date vaccinations. 
The ones in the lower adoption fee range are older dogs, and the most affordable of them are seniors or those with special needs. Additionally, in some adoption centers, bonded dogs have to be adopted together and come in a special fee of around $150. 
Is It Worth Adopting a Dog Rescue From Gainesville, FL?
Adopting a dog rescue from Gainesville, FL, is worth it. Aside from not having to pay thousands of dollars for a puppy from a breeder, you're also making a desirable difference in the community; more so in the future of thousands of dogs waiting to be adopted in rescues. 
On top of that, you're certainly getting a grateful, loving four-legged companion that will be there with you no matter what. The only thing they ask for is not to feel rejected, abandoned, or mistreated again. 
Make sure that you do so with commitment and seriousness if you adopt a pooch from any dog rescue in Gainesville, FL. Ready your home and family as you welcome the loyal Fido of your dreams.