How Rare Is an Otterhound? The World's Vulnerable Breed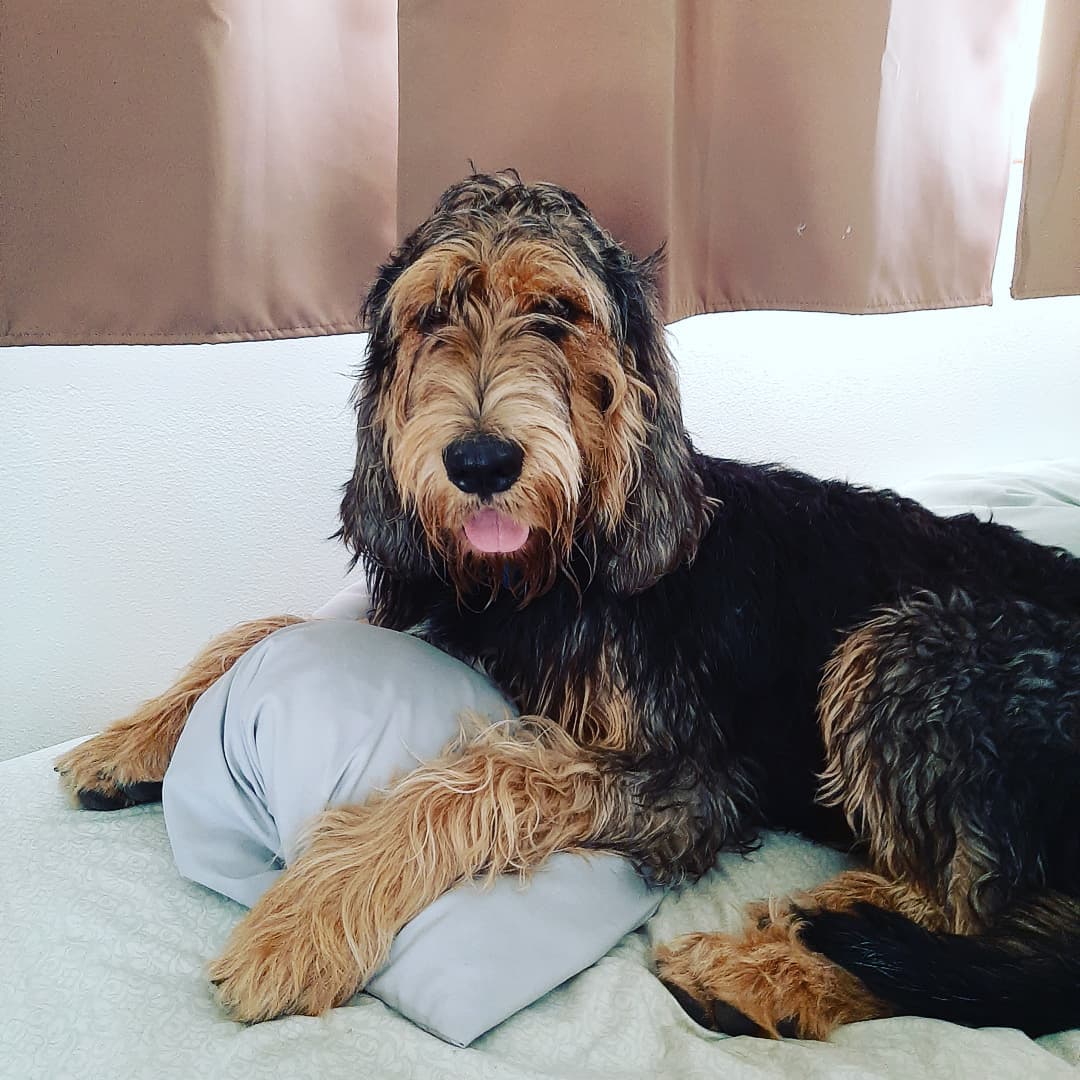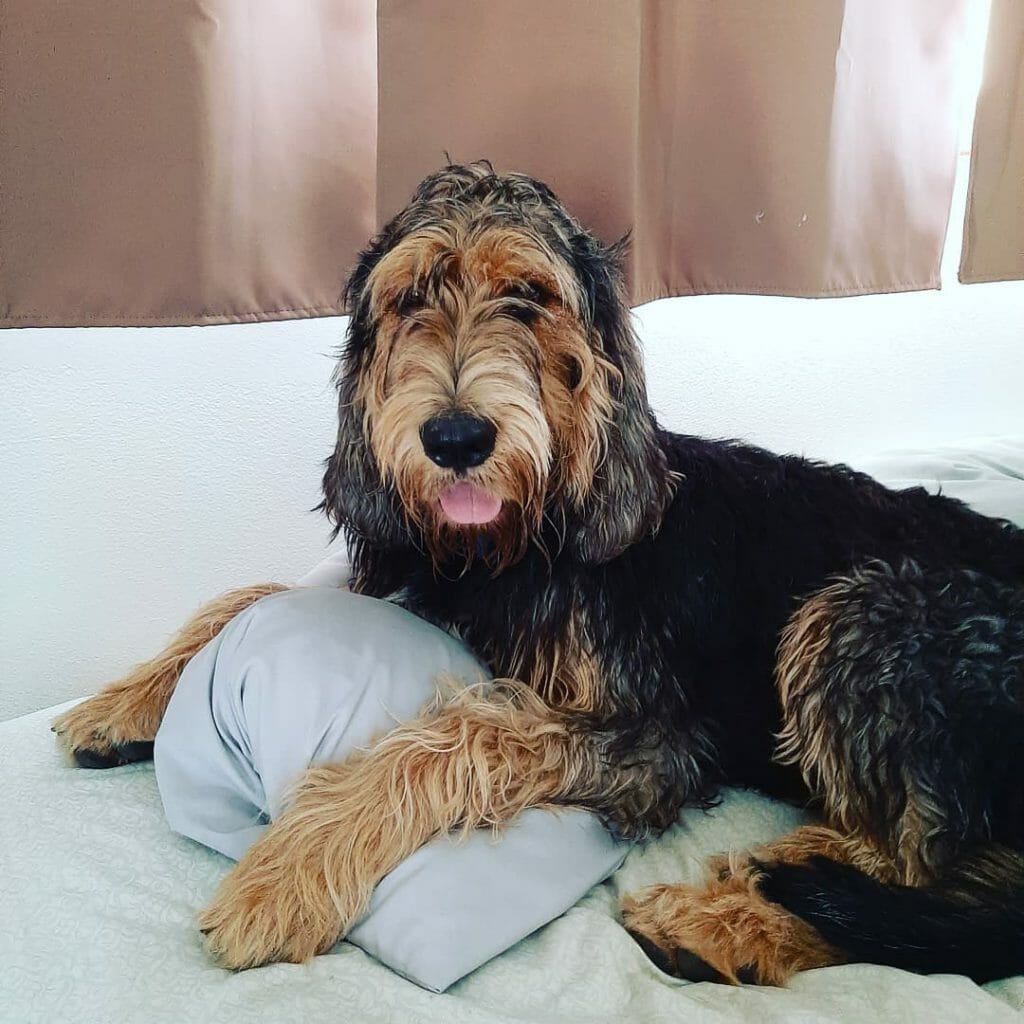 The Otterhound, one of the world's oldest dog breeds, is so rare that the Kennel Club fears it may hit the point of extinction. Though it may have been bred and developed since the 12th century, there has been no progress in the breed's numbers, as only 121 puppies were born in 2020.
Surely, there are reasons why this otter hunter alarmingly declines both in number and popularity. We'll find that out through today's post. 
Why Is the Otterhound Rare?
Otterhounds were bred for one primary reason– to eliminate otters. But this is an activity of the past, and even other working dogs have transitioned into house dogs, where they're pampered more than ever. The lack of significance in having an Otterhound might've been a driving factor in their rarity.
To add, there are several other breeds that compete for popularity all over the world. Aside from the purebred dogs like Chihuahua, Beagle, and Labrador Retriever, we're also introduced to an increasing number of hybrid designer dogs.
People are now having a difficulty finding Otterhounds glamourous despite the fact that the breed possesses these characteristics:
Highly sociable.
Easy-going attitude. 
Extremely intelligent.
Learn more about the Otterhound breed: Otterhound 101: The Essential Guide
Breed Rarity Makes People Forget about the Otterhound
It's also worth discussing that the rarity of the Otterhound breed contributes more to its rapid decline and extinction.  Bill Lambert of the Kennel Club says that the breed is becoming less popular if they're not commonly seen.
That can lead to several other results, such as less demand for Otterhound puppies. In fact, though these dogs are sold at a fractional price in comparison to designer and other purebred dogs, Otterhounds remain to be the least desired pooch.
Their shaggy coats and gentle expressions seem to touch only the hearts of the few. These days, the trend is more on having small dogs, the teacup or toy versions. Though it's great that people have companions of different sizes, the strong preference on smaller dogs can threaten the demand, popularity, and even existence of other large dogs like the Otterhound. 
Read more: How Much Does an Otterhound Cost? Puppy Prices and Expenses
How Many Otterhounds Are in the UK?
Currently, there are about 300 Otterhounds left in the UK. This should already ring the alarm bells, especially noting that this is their place of origin. Worldwide, at least a thousand Otterhounds remain to exist. This makes the English breed rarer than the giant pandas, which are currently 2,000 in number.
If nothing is done to spike the number of Otterhound puppies, the breed is going to face a grim future. There may come a time when dog lovers will only see this dog through pictures and learn about it through historical documents. 
Nowadays, you still have the chance to meet one in person and see for yourself an ancient breed that used to aid fishers in fighting off fish-stealing otters. These shaggy dogs need to be given more special attention, and that requires collective effort. 
8 List of Otterhound Breeders in the US
The number of Otterhound breeders in the US can be counted using your fingers. There's not a lot. But they're crucial in keeping the breed alive. Check the list we've made so you can have the Otterhound puppy of your dreams:
1. Blue Fairy Otterhounds has a simple mission in mind. They want the Otterhound breed to be known. They strive to meet the AKC standards, and they're also at it when it comes to joining several AKC events like conformation, tracking, and agility. Their dogs are ensured to be healthy, socialized, and with good temperaments.
2. Kiowa Creek Hounds is located in Colorado, and the breeding program is headed by Susan and Wayne Plucheck.  The owners took a liking to the breed when they happened to pass by the grooming area at a Denver dog show. They saw a large, hairy dog being groomed on the table, and immediately, they became interested in it. Now, some of their Otterhounds participate in certain dog shows, and they even have Brandie bear the Silver Grand Champion title through the AKC. 
3. OHeavens started way back in 2001 when Nancy & Karmen Lange were invited by a friend to see her Otterhound puppies. Almost instantly, they fell in love with the breed and ended up having a male and female from the same litter. This paved the way for them to initiate a breeding program that would further keep Otterhounds alive as a breed. They strive to keep their dogs healthy and fit to become any family's four-legged companions.
4. Ironquest Kennels is another breeding program you may want to check. They're recognized as responsible breeders by the AKC. This means that they have gone through the health screenings, temperament, individual care, and home placements of every puppy they have. 
5.  Briarroot Kennel is located in Darby, Montana. The breeders here are committed to provide puppies that are healthy overall, as well as ensure that they have the best lives they deserve. All Otterhound puppies they have are ethically bred, healthy, and qualified to pass the set breed standards. You can directly message the breeders from this kennel and find out more about their dogs.
6. Four Pillars Otterhounds is owned by Deborah and Joe Follett. They're also both the handlers and the breeders of their adorable and magnificent Otterhound puppies. They are proud members of the AKC Breeders of Merit as well as of the Otterhound Club of America. 
7. Catskill Otterhounds are owned by Lisa and Kris Kaschak, who have 5 Otterhounds and a Shih Tzu. They guarantee that all their dogs are well-socialized, and they even bring them to family activities. They are also listed as an AKC Otterhound breeder, and they're in with the goal of saving Britain's rare dog.
8. Hunter's have raised and bred Otterhounds for many years. They can attest that the breed is a true clown as they're very entertaining and cheerful. This breeding facility is located in east Texas, and they have a farm where the dogs are constantly brought out to hunt or to run. They strive to provide Otterhound puppies to help their numbers increase as well as give families the one-of-a-kind experience these dogs may bring. 
Should You Get an Otterhound?
Get yourself and your family an Otterhound only if you're ready to have a large dog snoozing or moving around in your house. The breed is known for its keen sense of smell, so having a fenced yard would be ideal for them. They typically don't fit in an apartment-style of living as they need to be constantly brought out for their exercise. 
Moreover, Otterhounds are nice with kids. They're loving, affectionate, even-tempered, and always in on whatever family game you conduct. This breed is also a large dog with an independent soul.
It can be quite a challenge to train them since they may sometimes act stubborn. But, as long as you do the training properly and you establish yourself as the pack leader, your Otterhound pooch will respectfully obey your commands.