Where to Buy Portuguese Water Dog: 4 Suggested Websites You Can Visit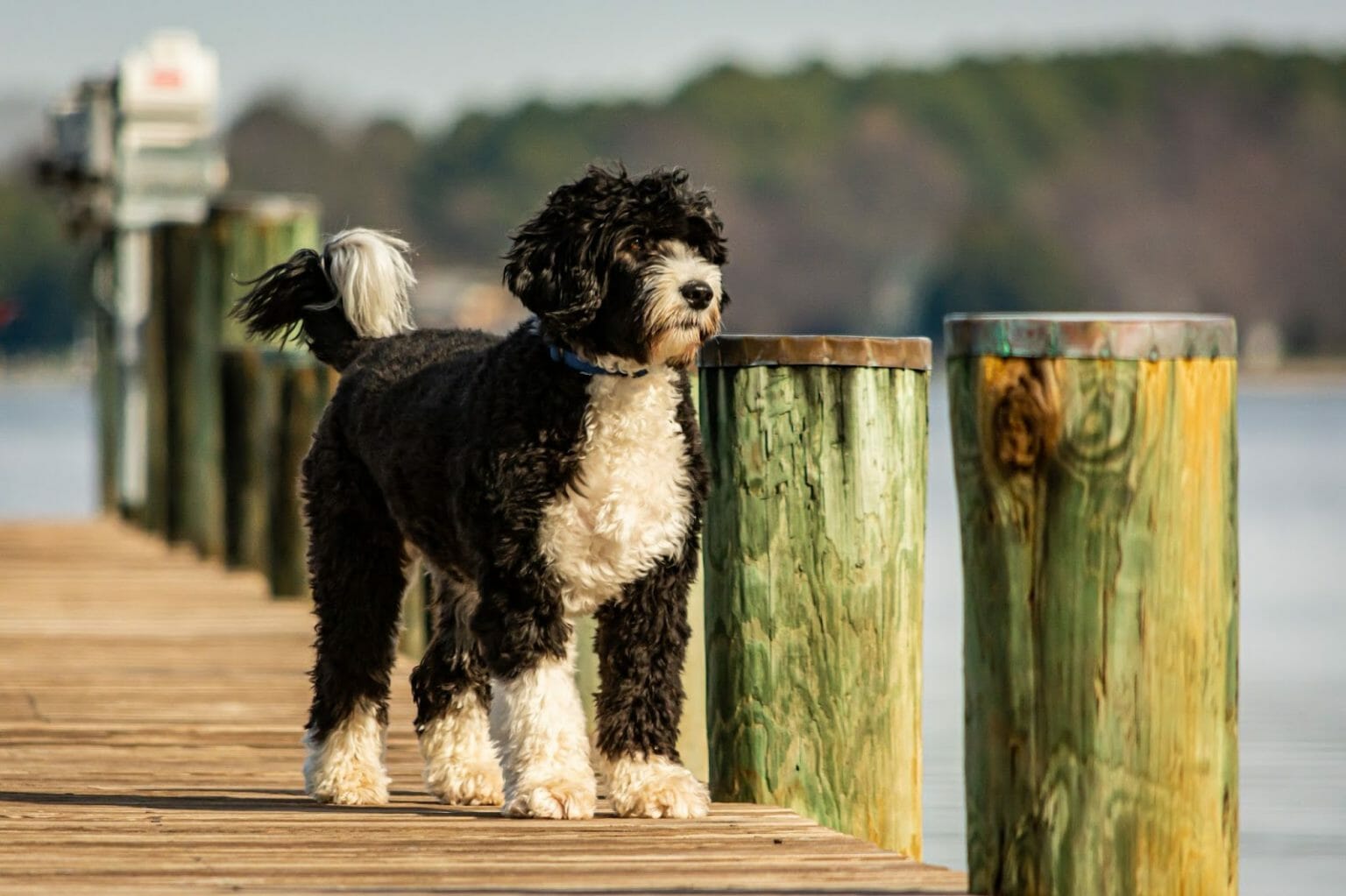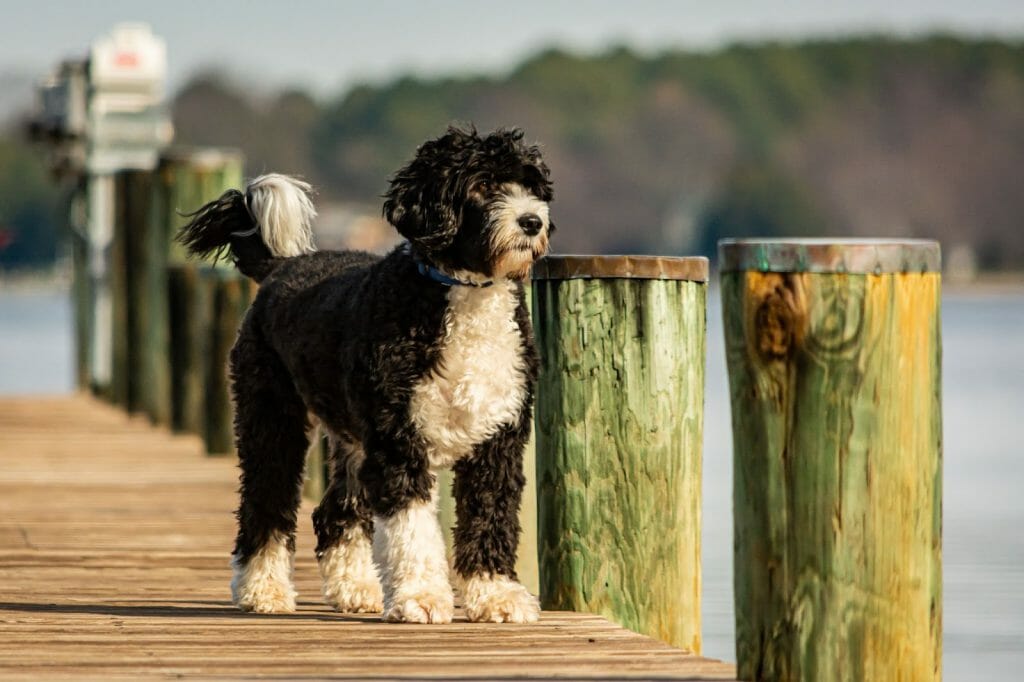 As we're born to become dog lovers, one goal we pursue is to eventually own our desired precious four-legged companions. One of the in-demand dogs these days is the Portuguese Water Dog whose popularity surged when two PWDs were introduced in the White House during the time of former President Barack Obama.
Known for his excellent work ethic, charm, and pleasing personality, it's hard not to fall in love with this curly or wavy-coated breed. Though puppies are available in several places, not all sources are reliable. Let's save you from the hassle and learn where to actually get your Portie puppy. 
The Right Places to Get Your Portuguese Water Dog
Ever heard of someone complaining about getting duped after noticing that the puppy he brought home is not actually what he expected it to be? It's a common story wherein people would think they're getting a purebred or healthy puppy and end up finding out that it's sickly or mixed.
Although having developed the bond with your dog already is bigger than the fact that the breeder didn't properly disclose the correct details, it sure still is heavily disappointing. 
For you to have a positive experience in getting your Portuguese Water Dog, consider the two sources below:
Adoption Centers
There are a lot of good reasons why you should adopt a Portie puppy. Doing so means saving a life and giving new room for another rescue. Something everyone must know is that some shelter homes perform euthanasia by injection. 
As unfortunate as it sounds, the best thing you can do to lower the rate is to look for a Portie dog that's up for adoption. Those dogs rescued are no less than the puppies that you'll get from a breeder. 
Moreover, not only do you help fight off unethical breeding, but as well as save a lot in cost in comparison to actually getting one from a breeder. 
Ethical Breeders
Though we recommend that you adopt and not shop for a Portuguese Water Dog, it doesn't mean that if no dog of this breed is available in a shelter home, you have to consider other breeds just for the sake of adopting. 
Compatibility is a major thing to consider as well, after all. If you feel compelled to go home with a dog you can't handle, chances are that the pooch will end up going back to the adoption center.
Meet up with trusted breeders instead. You are most likely to meet one in affairs held by the prestigious American Kennel Club (AKC). Check as well if there are any local breeders nearby and investigate their legitimacy as well as their breeding practices.
Why You Should Avoid Puppy Mills
Dogs are globally popular and the demand just keeps on soaring. The adorable and gentle expressions down to the menacing and dignified looks draw people to spend lavishly just to get a puppy.
With this, out goes breeders who are profit-driven. Typically, those who run breeding sites for dogs without having the right environment, health care, and other needed factors are called backyard breeders.
The puppies produced in puppy mills are usually sick, unsocialized, and have behavioral issues. It needs not to be said that the atmosphere alone is unhealthy for you to even consider getting your puppy from these places. 
Avoid pet shops too as some would purchase puppies from backyard breeders at a low price and sell them for a bigger profit. The health of the puppy is not a priority for them. 
What to Do in Choosing Your Portuguese Water Dog Puppy
To help you out in selecting the best Portuguese Water Dog puppy, here is a brief list you can base your decision-making on:
The most crucial first step if you're not adopting a puppy is to meet up with a legitimate Portie breeder.
Ask for health certificates and other necessary papers regarding the puppy.
Meet the puppy's parents and find out if they're both cleared from genetic health issues. 
The Portuguese Water Dog puppy should exhibit sparkly eyes, a friendly nature, and alertness.
The puppy should be well-socialized and not allergic to human touch.
Lastly, inspect if the puppy is clean in all areas and that the coat exudes a healthy, topnotch condition. 
4 Suggested Websites to Get Your Portuguese Water Dog
Having known how to choose the right pooch that will accompany you and your kids at home, we have searched high and low for the top 4 websites where you can either buy or adopt a Portie puppy.
Take note, you still have to do your own research and see for yourself if the breeding culture and practices are up to your standards.
Adopt 
1. Save a Rescue: Save a Rescue aims to end the overpopulation of dogs and cats as well as other issues that exist worldwide such as pet abandonment. They put  a high priority on the welfare of every animal including a Portuguese Water Dog that ends up in front of their doorstep. 
As they believe that every animal life is valuable, guaranteed that they will do all in their strength to bring back the good health of a rescued pet.
2. Portuguese Water Dog Club of North California: The primary goal of PWDCNC is to rehome abandoned, missing, or turned-in Porties. With several dogs of this kind ending up in rescue homes like this one, what you can do to help is to join in with the mission which is to provide a rescue dog a chance to live a new and happy life. 
Buy
1. AKC Marketplace: Visit the popular AKC Marketplace for a surer positive transaction in getting a Portie puppy. The AKC provides a listing that shows a number of PWD breeders and you'll have the liberty to see their business practices. 
2. Greenfield Puppies: Known for its good reputation, Greenfield Puppies approves sending with you a healthy Portie puppy. They are strongly against puppy mills and unethical breeding which means they are in a pursuit to provide dog lovers like you with the most excellent dogs that can be owned.
Tips to Avoid Pet Scams
While the right sources can be found almost anywhere, scammers are lurking in several corners to offer you their sickly Portuguese Water Dog Puppies. Don't fall into their trap! Here are some tips to avoid pet scams:
Know the price range of a Portuguese Water Dog in your area and compare it to what the breeder offers you.
If the transaction is done online, ask for pictures of the puppy and search them up using reverse-image search. There shouldn't be multiple duplicates of the photos from various websites.
Find out what previous buyers have to say about the breeder. Bad reviews are red flags clearly waving at you and take them seriously.
Meet up with the breeder in person and ask to see the puppy as well as the parents and the breeding environment. 
Pay using your credit card in case it's all a scam. 
Don't be carried away about how professional or neat the website looks. 
Consider adopting instead of buying your Portie puppy online.