Can I Wash my Dog with Dawn? 4 Dog-Shampoo Alternatives Found in Your Home.
Do it yourself products are increasingly popular these days because of the wide information provided by the web. Tutorials about how you can make your shampoo, own soap, own perfume, own make-up, and own toner. There are tons of tutorials, you can mostly make all products at your home with minimal cost. It's quite beneficial for dog owners that have to pay for an expensive shampoo so that they can get their dogs cleaned and free of parasites. A DIY shampoo can save them money to buy more dog food. So, how can a dog owner make homemade shampoo?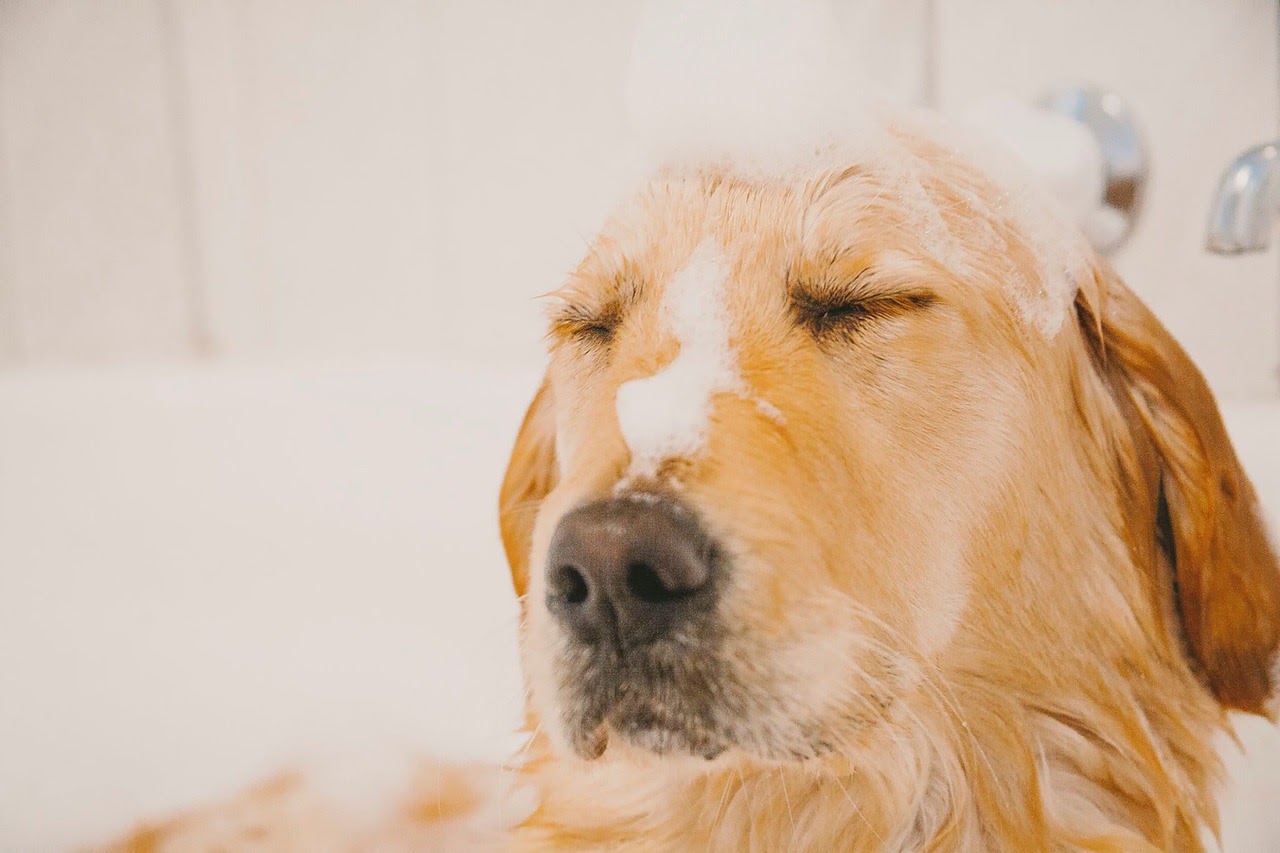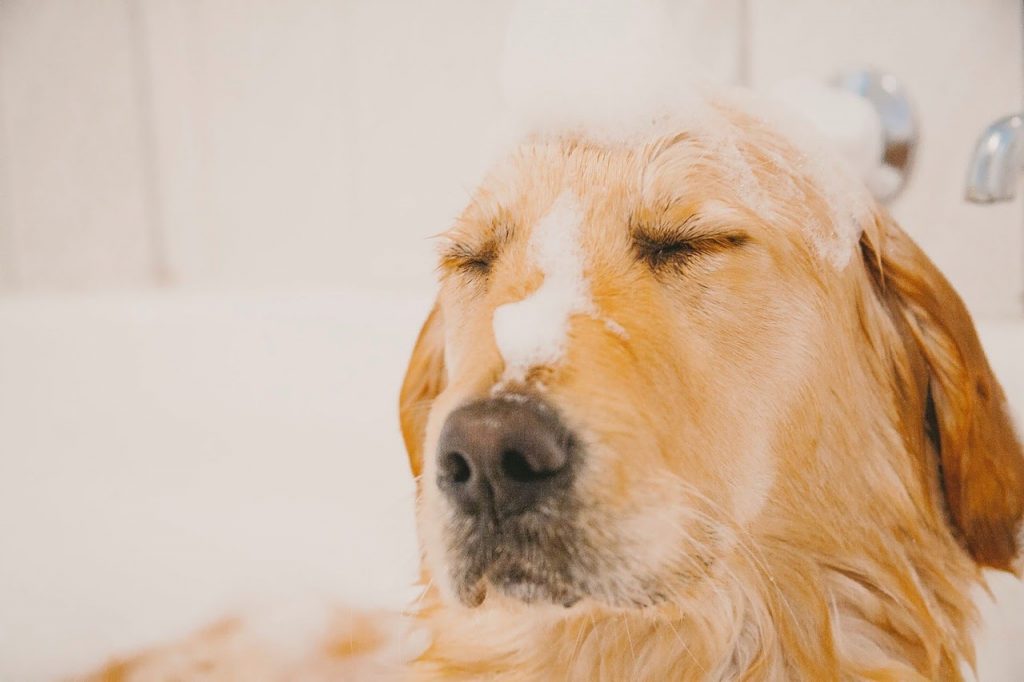 It's possible using a Dishwashing Detergent called Dawn. Yes, you can wash your dog something that is made for plates, mugs, spoons, and a pan. For some reason, the product has good ingredients that could help clean the coat and the entire body of dogs. Aside from the fact that it is available in your home. It is also a practical choice, no need to worry for extra bucks for dog shampoo, and just use dawn dish soap.
In this article, we will show you how you can make your very own dog shampoo using the most common product in the house, Dawn.
3 Basic Ingredients for Home-Made Dog Shampoo
Here's how you can make a dog shampoo using products that are available in the house: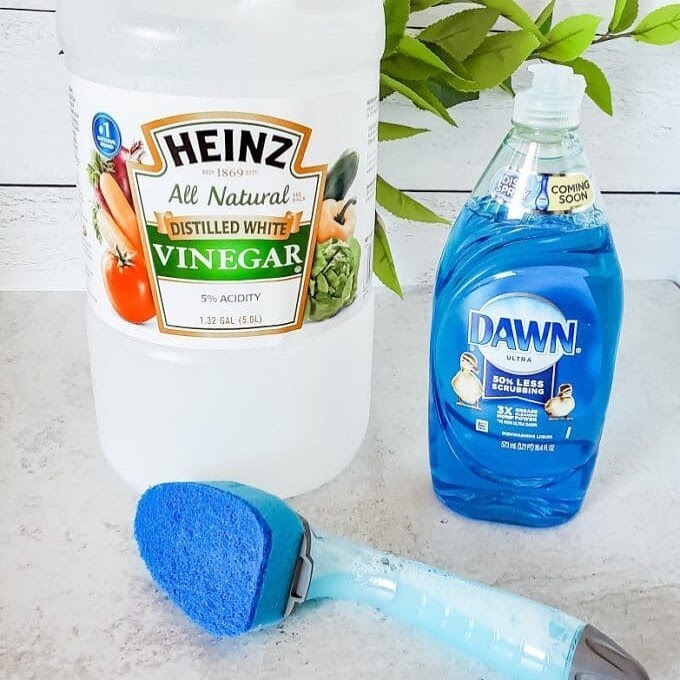 1. Dawn Dishwashing Soap
It is a popular brand for liquid dishwashing soap that is an effective household product for cleaning dishes. Not just that, the product was also used to eliminate grease and animal fat. Also, its use extended to dogs being the main ingredient for homemade shampoo. It is effective in removing oils from your pooch coat, cleaning outside dirt, removing flea infestation (Lavender Dawn), and making your dog smell great.
2. White Vinegar
It is an ingredient that will provide antibacterial properties to your dog's shampoo. It is also a deodorant that will help conceal unnecessary smells and body odors. Aside from that, white vinegar can help strengthen and make a dog's coat shinier and healthier. Although there should be an appropriate amount of vinegar to be added because it is acidic and might hurt your dog in the process.
3. Warm Water
Water is essential to dilute and mix the dish soap with the vinegar. Water helps in spraying the shampoo as well as preventing direct contact from the dawn and vinegar. By adding water you can add volume and allow you to have a dog shampoo for longer use.
How to Make a Dawn Dog Shampoo?
*First, read the ingredients and your spray container.
*Second, measure 1/2 cup of Dawn Dishwashing Soap (Lavender if needed to get rid of Fleas); 1/4 cup of vinegar, and 2 cups of water.
*Mix all the ingredients, and then put them in a container. 
Make sure that you label the spray bottle with dog shampoo cause other household members might use it for other purposes. After you have done your homemade shampoo, use it on your dog for the first time and see if there is a reaction to the product. Wet the dog first with shampoo and then shake and spray the shampoo on your dog's body. Be careful that it does not get into the dog's face, especially its eyes. Rinse the dog with water and don't leave any shampoo on the body. Dry them off and see if you like the smell. Inspect also if the dog is thoroughly clean. If you like this homemade shampoo then you can continue using it for your dog. However, you must know that there are cons to using these types of shampoo too.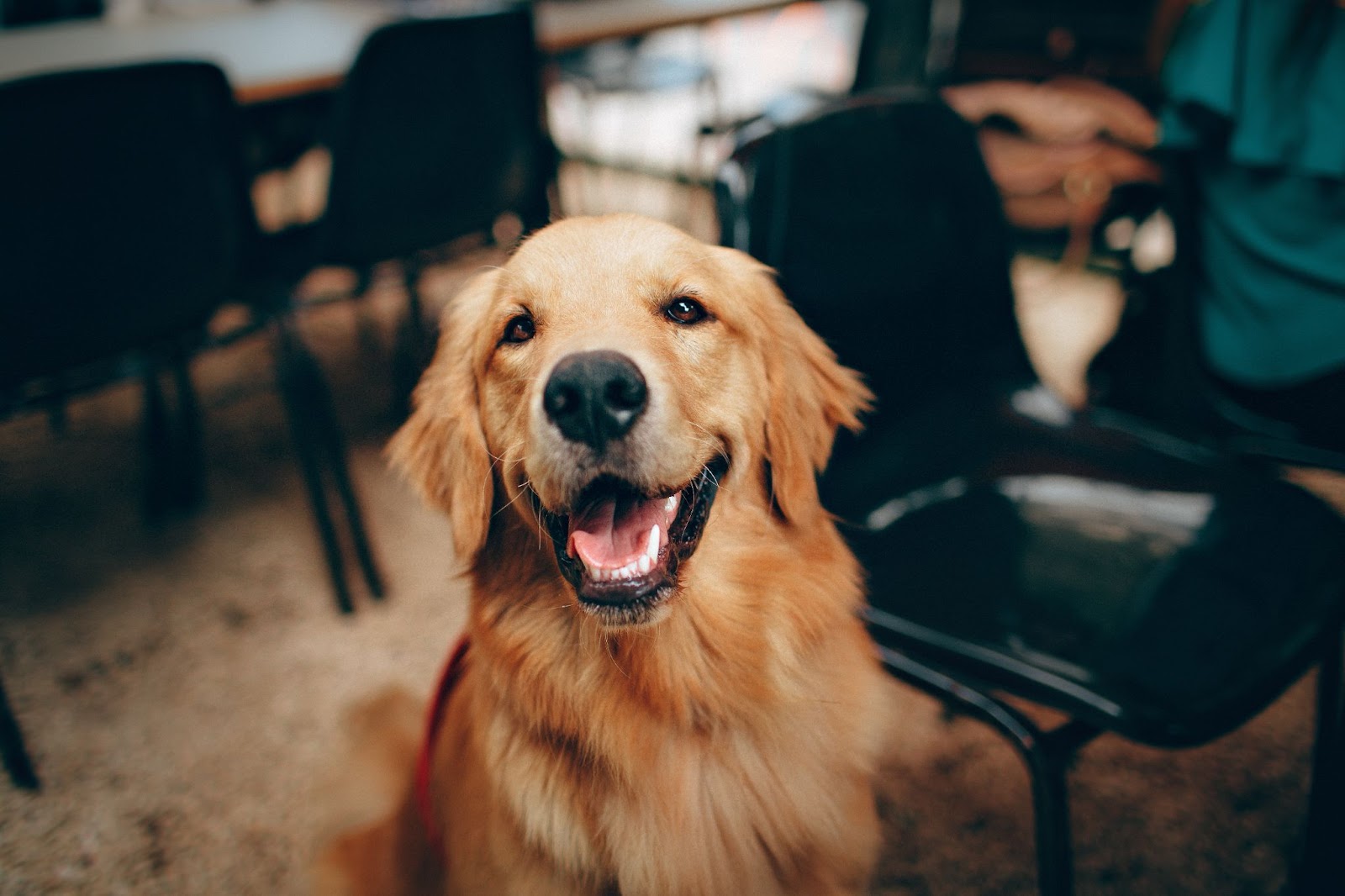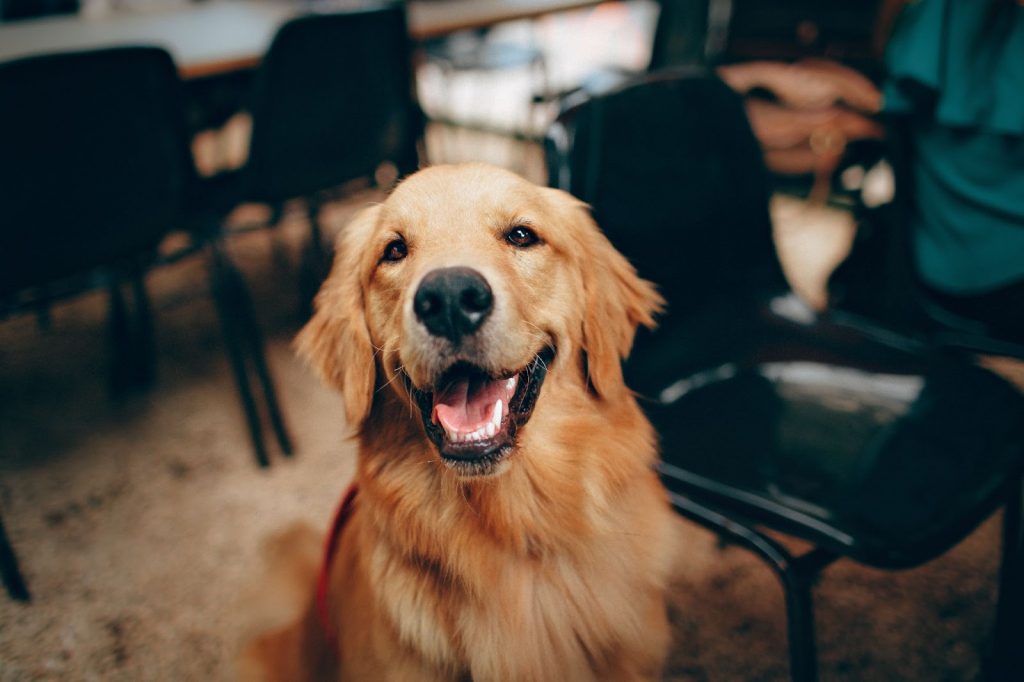 Does My Dog Get Dry Irritated Skin Using Dawn?
Yes, your dog could experience dry skin because the components of dawn soap are used for removing oils that could also eliminate the natural oils of the dog. Natural oils are essential to a dog's skin hydration to keep fur smooth. What you need to do is to see and observe if your dog shows signs of dryness and irritation on the skin. If this occurs consider slowing down the use of dawn or stopping it for your dog's skin and overall well-being. In addition, it shouldn't be used on dogs that have existing dry skin because it might get worse and lead to a bad infection.
How Often Can I Use Home-Made Shampoo?
You can use the homemade dog shampoo once a week. You should allow time to excrete natural oil on its canine skin. But, you can alternate using the dawn homemade shampoo and the commercial shampoo so that your dog won't have skin irritation and dryness. Don't force the dog to use the product if the dog's fur and coat are getting dry. See if the dog constantly scratches and bites its skin cause it might be experiencing itchiness due to the dawn shampoo.
Is Dawn Shampoo Toxic?
Yes, the chemicals it has could kill you and your dog if it is ingested. Also, it could have a burning feeling when it is in contact with your dog's eyes. If these things happen to your dog, wash the eyes right away and consult your vet doctor if there's redness on the eyes. Furthermore, if you wash your dog's skin and they lick its body while bathing, then gave them water right away and observe if they have the following symptoms:
*The dog is in stomach pain.
*There's swelling of the tongue, lips, and mouth.
*Your poop breathing gets difficult.
*There's intestinal distress that causes vomiting.
When one of these things happens, immediately go to your vet clinic. To avoid worry, you can use a regular dog shampoo that guarantees safety on your dog's skin. Or you could use other proven safe dog shampoo alternatives that could also be found in your home.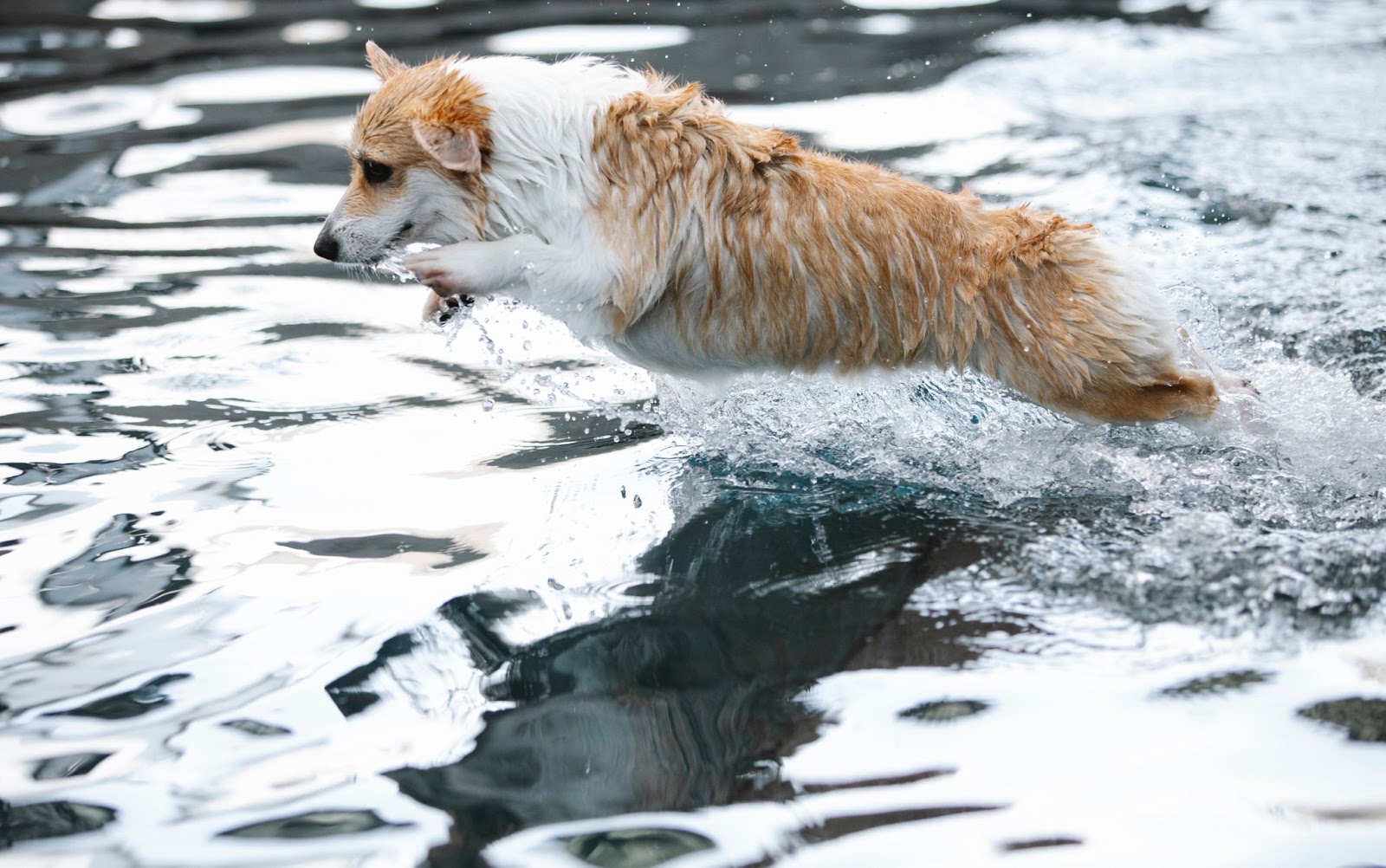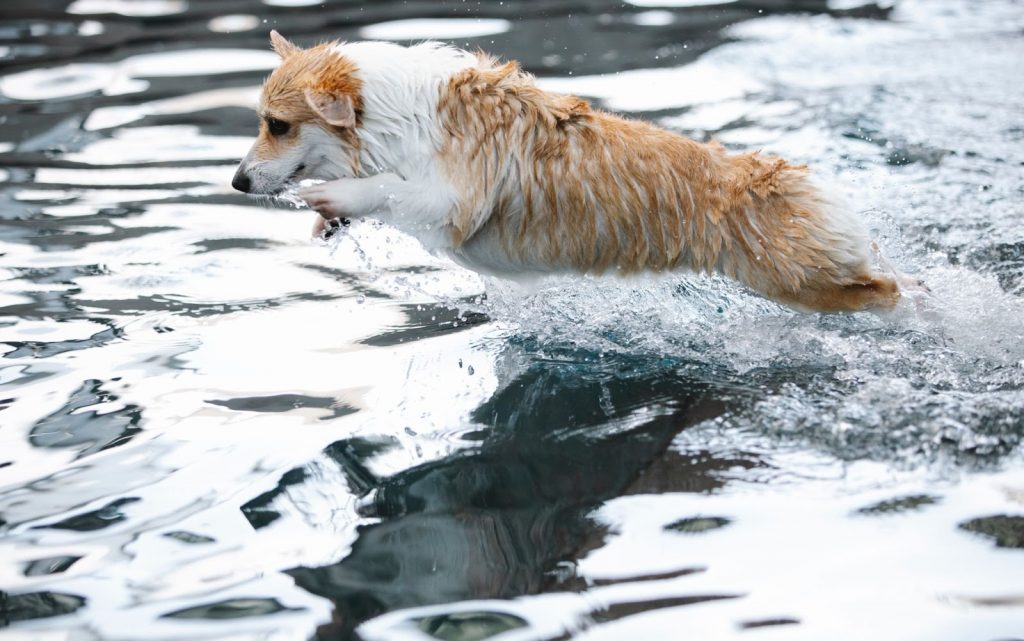 4 Dog-Shampoo Alternatives Found in Your Home.
These products can never beat a commercial shampoo, although the listed alternatives can be inexpensive they can also provide skin issues depending on the dog's skin.
1. Baking Soda
You can use the product raw or you can add oatmeal to make this body shampoo has its anti-inflammatory benefits. Baking soda is a good product to use when you want to remove the dirt and the bad causing odors on your pooch. It is an effective cleaning agent and a very affordable one in the market. To use this, add a bit of water and lather the paste on your dog's body.
2. Baby Shampoo
The product is created to be mild and free of toxic ingredients because it is used for babies. The fact that it is safe for babies makes it an ideal product for your pooch bathing shampoo. It's going to be more gentle than any other human regular shampoo and less expensive if you already have a baby in the house.
3. Cornstarch
It is a dry shampoo that you can put on the dog's body. It helps in removing odor, keeping freshness on dogs, and eliminating dirt. You can then take all the excess away by using a comb or a brush. It may not be as good as a bath but if you are busy then this trick might be okay.
4. Baby Wipes
Since it is for babies, the wipes will be safe for dogs. It's free of harsh chemicals and easy to use. When your dog has dirt spots on its skin and it's troublesome to take a bath, you can use baby wipes to remove the dirt on your dog's coat. However, other wipes could also be used, especially the ones that are made for the face because it is also mild.
If you are out of homemade or commercial shampoo, you can use these products but try not to make it regular. Always give your dog baths other than wiping a portion of their body, unless you are busy or the dog just got its bath yesterday.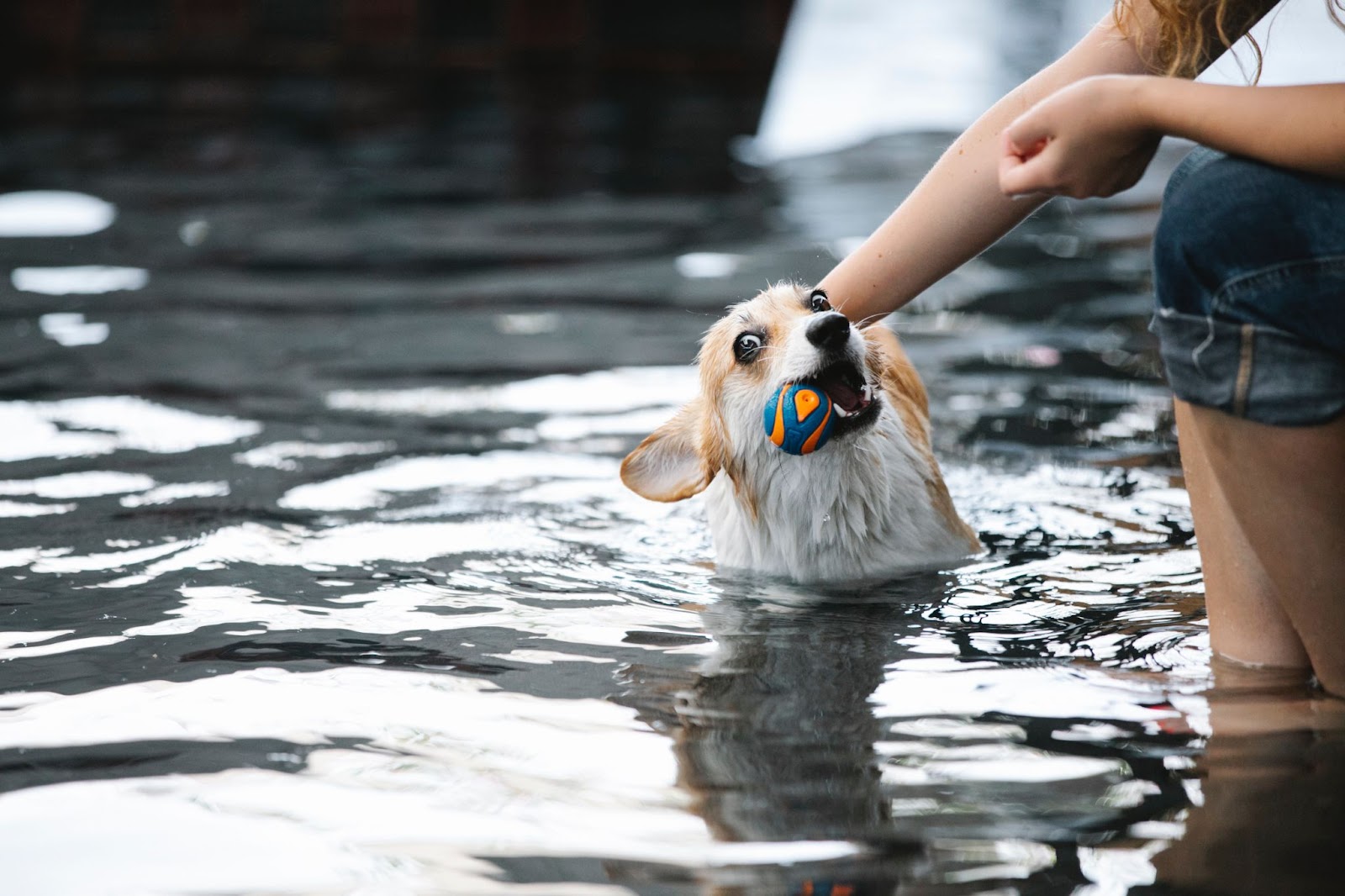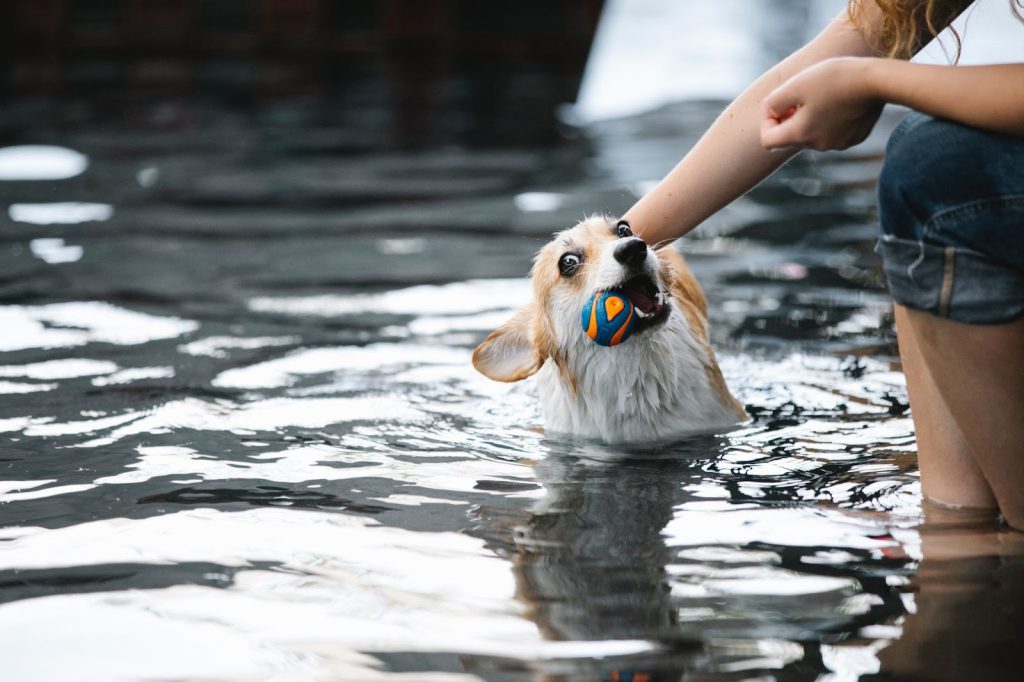 Dawn can be used as a dog shampoo but a lot of doctors and specialists do not recommend it. Maybe once you can use it until you buy a commercial pet shampoo on the market but don't use it on dogs with sensitive skin. Also, you can incorporate our suggested alternatives above so that they will be milder and less harsh. Do not ever sacrifice your dog's safety and comfort against the cheap and accessible products because, in the end, it will just cost you a handful in the veterinary clinic due to the dog's skin irritation.