Best Dog Rescues in Alberta: 8 Top Dog Rescues You Can Find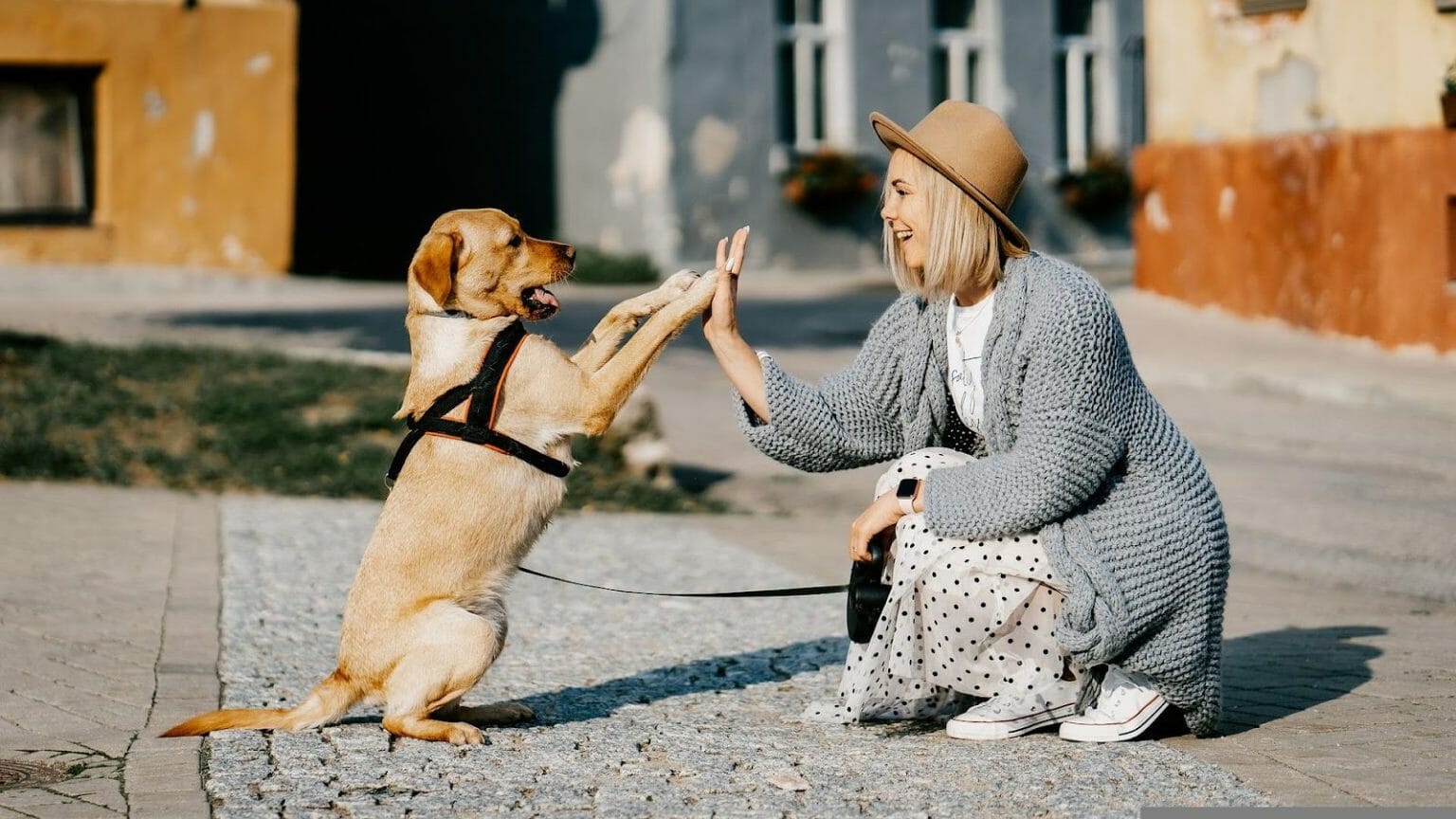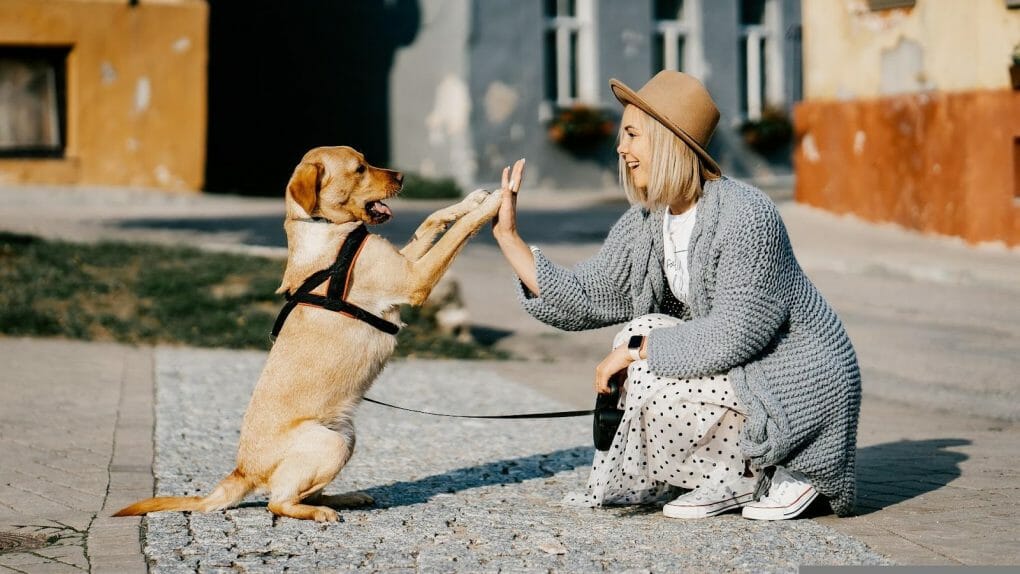 Mahatma Gandhi is an animal advocate who made this line famous: "The greatness of a nation and its moral progress can be judged by the way its animals are treated." PETA and several other remarkable organizations dedicated to saving animal lives honor Gandhi's lifelong commitment to nonviolence.
There's a lot that you can do and contribute as an individual, and one among the many impacts you can cause is to introduce to a rescue dog's life how it is like to be treated with love, respect, care, and kindness. 
With so many rescue centers worldwide, today's post will be about all the best places for adoption, particularly in Alberta. The list will contain the name, information, and contact details of various rescue centers, which you can check further through their websites. The next thing you know is you're already on your way home with your rescue dog.
8 Top Dog Rescues You Can Find in Alberta
Adoption starts with researching. Not only should you identify what breed you want to get, but as well where to get it. In Alberta, you'll find a lot of incredible dog rescues where the staff is friendly, and the dogs are well taken care of. Get to know some of them through this list I've compiled just for you:
1.  Rocky Mountain Animal Rescue
The RMAR has been recently awarded one of the best rescues in the "Best in Calgary," and that goes for many reasons. All animals, including dogs, are set to become highly adoptable, and many of them have come from unfortunate circumstances.
But, with the aid of the staff, dogs who were once aggressive and unsocialized usually turn into companionable pets, and the next step they undertake is to get matched with families who have set their preferences in choosing their family companion. 
This non-profit organization has been operating since 2000 and has saved thousands of animals. Most of their rescues are in foster homes for complete rehabilitation. For visits, appointments are necessary.
How to contact them:
Website: Rocky Mountain Animal Rescue
Address: Near Canmore, Alberta, Canada
Phone: 587-215-6400
Email: [email protected] 
2. Infinite Woofs Animal Rescue Society
The IWARS isn't only focused on taking care of dogs and cats but as well as other animals that need help. Their mission is to give all of them a chance at a beautiful life, especially those who experienced abuse, neglect, and other forms of maltreatment. 
This organization started in March 2013 and has been functioning continuously through the help of its foster home partners, volunteers, and donations of any kind from various groups and individuals. With that being said, the more help they receive, the more animals they can take in under their care!
How to contact them:
Website: Infinite Woofs Animal Rescue Society
Address: 11519 160 Street, Edmonton, AB, T5M 3V9
Phone: 587-987-4340
Email: [email protected] 
3. Pawsitive Match Rescue Foundation 
The Pawsitive Match Rescue Foundation is another volunteer-led rescue that's registered as a Canadian charity. All the dogs, including cats that were rescued, are given a chance at another life. Once they're showing improvement despite their past traumas, the PMRF finds their "pawfect" match.
Their work isn't limited to Alberta, as their workforce is also present in America, Thailand, and Mexico. Reality needs to be told, and that is some rescue centers have no choice but to euthanize their dogs or shut down due to a lack of funds.
By showing your support to PMRF, you're basically keeping them going regarding their advocacies. Adopt a dog or see what more you can do.
How to contact them:
Website: Pawsitive Match Rescue Foundation
Address: Calgary, AB
Email: To make a donation- [email protected] 
4. Wag-A-Muffins
All animals in Wag-A-Muffins' care are provided with love, care, and safety. In adopting a pooch, you have to fill out an application form first, and an appointment is created so you can meet with the foster owners and eventually see for yourself your prospective lifelong furry companion. 
This all-breed, all-animal rescue center is based in Calgary, but they also work throughout Alberta. All the donations proceed to the welfare of the animals they shelter until they get adopted by people with stable homes. 
How to contact them:
Website: Wag-A-Muffins
Email: [email protected] 
You can also contact them on: Facebook
5. Heaven Can Wait Animal Rescue Foundation 
Heaven Can Wait Animal Rescue Foundation focuses on rescuing animals in the High River and its surrounding areas. They ensure that each one gets nourished and holistically treated well. This includes bringing them to licensed vets for their health check-ups and other necessary treatments and ultimately getting them rehomed in their furever homes.
They welcome every rescue dog for as long as their space allows, but their limits can be overcome through the help of your donations and other forms of support. Bring home a pooch or two and start the adoption process as early as you can!
How to contact them:
Website: Heaven Can Wait Animal Rescue Foundation
Address: Box 6131, Station Main  High River, AB T1V 1P7
Phone: 403-601-2520
6. Saving Grace Animal Society
The SGAS is more than just a dog rescue center. They're fighting to make a change across Alberta and the whole country until every animal gets their right to be healthy, happy, and well taken care of. 
Not only would you be able to adopt from SGAS. This organization also encourages you to help sponsor a campaign, volunteer, or donate. There's so much you can do that can transform the animals' lives here in this rescue place. 
Some animals are under the care of several foster homes. They all have to be up-to-date with their vaccinations, and they have to be spayed or neutered as well. This ensures you're getting a healthy dog.
How to contact them:
Website: Saving Grace Animal Society
Address: 4932 50th Ave, Alix, Alberta, Canada
Phone: 403-785-7427
Email: [email protected] 
7. Bow Valley SPCA
The Bow Valley SPCA is a no-kill, no-cage rescue facility. They take in all animals they can rescue without resorting to euthanasia or getting them housed in a cage or kennel. This is primarily to keep them from having added stress.
They give care and love to these furry companions until they get rehomed with their humans. As an effort to combat bad ownership and abuse, the Bow Valley SPCA also educates the community through their education programs regarding responsible pet ownership.
Should you want to adopt, read their policy first by clicking here.
How to contact them:
Website: Bow Valley SPCA
Address: 123 Bow Meadows Crescent Canmore, AB T1W 2W8
Phone: 403-609-2022
Email: [email protected] 
8. Animal Rescue Haven League
With the rapid rise of the use of social media, chances are that you've accidentally come across any video that features dog meat trading in specific markets from other countries. Animal Rescue Haven League works with Soi Dog Foundation in Canada to rescue dogs that are lined up to become meat in Thailand markets.
These dogs are typically inside a huge truck in horrible conditions and are taken to the market, where they'll be slaughtered. When these dogs are saved, they're rehabilitated, so they become normal animals that they're meant to be, filled with love, joy, and security provided by their new families.
Most of the dogs they brought over to Alberta range from small to medium, so if those are the sizes you're into, this is your go-to dog rescue. 
How to contact them:
Website: Animal Rescue Haven League
Address: Stettler, Alberta
Phone: 403-347-2388
Email: [email protected] 
You may also contact them on: Facebook
Other Sources of Dog Rescues and Adoption
Compatibility is everything. If you still haven't found your dog, don't be dismayed. I have gathered more sources you can thoroughly research regarding where you can get your dog rescue.
1. Alberta SPCA: Alberta SPCA was established way back in 1959, and they helped in the making of the Animal Protection Act of Alberta in 1967. They work closely with other animal welfare agencies and are driven by the help of the public, members, donations, and the like. 
2. Animal Rescue Foundation: The Animal Rescue Foundation helps dogs and cats in Alberta. It's a volunteer-based, not-for-profit charity that rescues all strays and unwanted dogs that are often found roaming in the streets. The thing, however, is that they don't accept owner-surrendered pets. Nonetheless, it's a great avenue where you can adopt and provide them with a loving home.
3. Cochrane & Area Humane Society: Unwanted, neglected, and abused dogs can find shelter in Cochrane & Area Humane Society. There, they're given food, medical assistance, attention, and all the necessary treatments for their holistic well-being. This was founded around 1998 through a collaborative effort between Tracy Keith and an animal control officer. Adopt dogs, cats, and other animals and give them the best life they'll ever have.
How Much Would It Cost to Adopt a Dog in Alberta? 
You can adopt a dog in Alberta for as low as $125 to $475. It all depends on the dog rescue you're choosing. The cost for adoption mainly covers all the treatments the dog needs to receive, including their basic needs before they go home with you.
The cost of living in Alberta also factors in the fee. Compared to the price range set by reputable breeders for their dogs, the adoption cost is obviously more affordable, so it's a win-win for you.
You're getting a lovely dog at a low cost; plus, you're doing a noble act of kindness which is not just to give your dog a new chance to live but also to open a door for a new rescue.
5 General Requirements to Adopt a Dog in Alberta
Adopting a dog means getting yourself an added responsibility in life. The reason why countless animals end up in rescue homes is partly due to bad ownership and neglect, as mentioned several times in this post. This awareness is taken into consideration, hence why there are general requirements you need to comply with before you adopt a dog. 
1. Visit the rescue center of your choice during adoption hours. Take time in choosing your dog and be mindful of your voice, actions, and reactions to avoid causing stress to vulnerable ones. 
2. Meet the adoption counselors or staff. They'll be able to provide you with the information necessary to get to know more about the dog you've chosen to adopt. Also, you'll learn their specific needs and what your home may require before you become eligible to adopt.
3. Fill in the application form. You'll also be required to pay a certain adoption fee. Some rescues may have a no-refund policy and assume it as a donation should you back out.
4. If you have other dogs or pets at home, they must be brought to the center for a "meet and greet." The staff has to be sure that the new and old dogs get along with each other.
5. Home visitations are also part of the process. Get everything ready for your new arrival.
Is It Worth Adopting a Dog Rescue From Alberta?
There's no specific dog rescue place you must visit for a dog adoption to be considered worth it. Alberta is one of the many places where you can meet your ideal four-legged companion, and let me tell you, you'll be in for a great experience.
I, too, have adopted several dogs, and they're very loving, fun, and energetic dogs. You'll see in their soulful eyes how thankful they are for you; letting them into your home, especially your life. If you live somewhere in Alberta, don't hesitate to help your community by letting in a furry friend or donating or volunteering in an organization; whatever help you can give is valuable.