Best Dog Rescues in Albany, NY: 9 Recommended Dog Rescues You Can Visit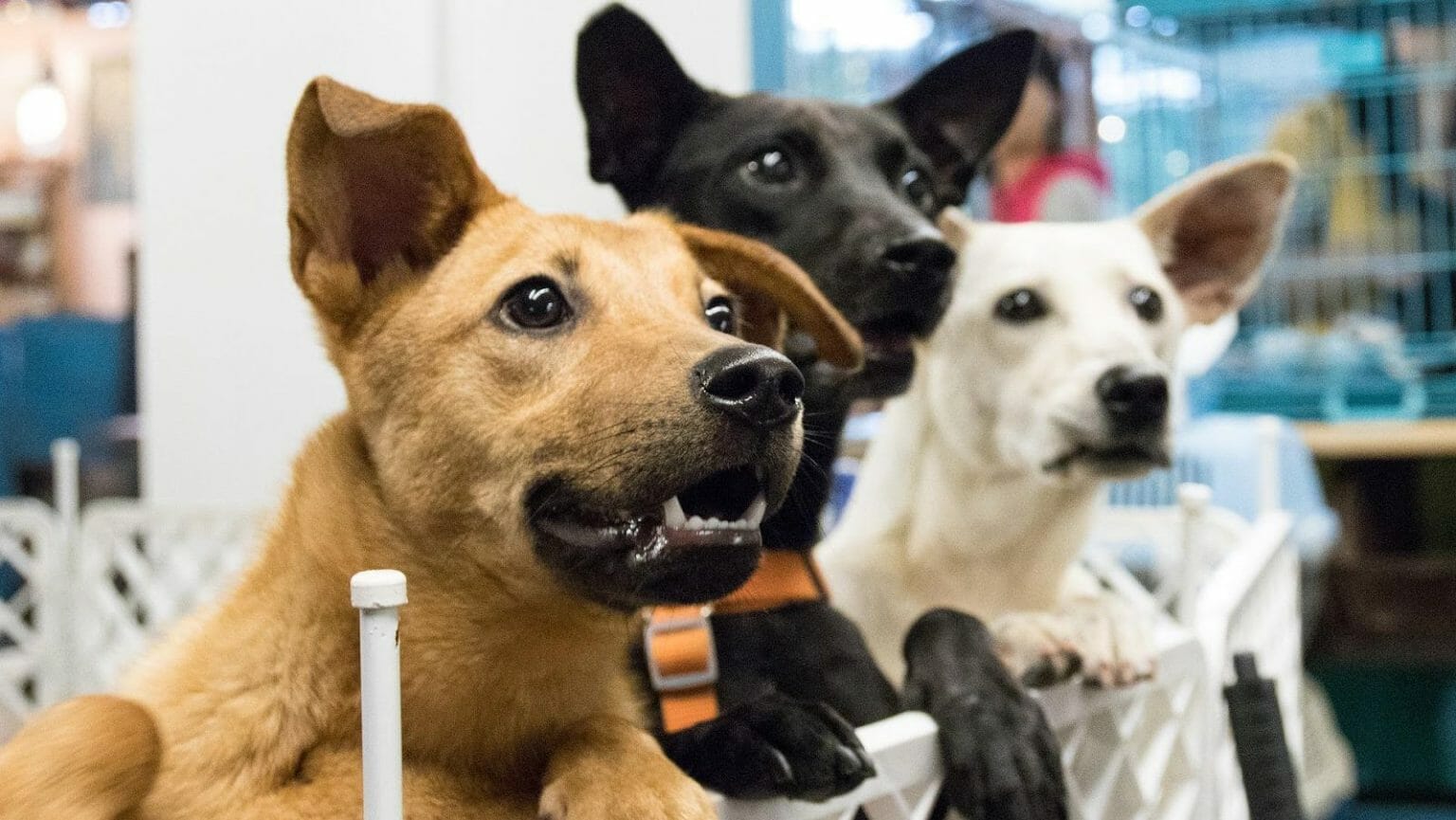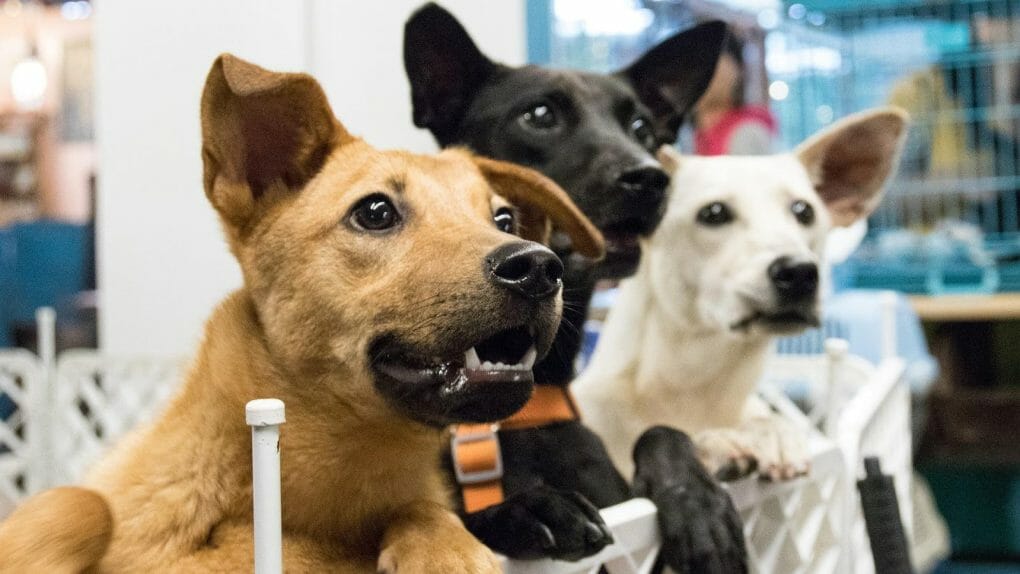 Are you prepared to welcome a new dog? Finding an ideal four-legged companion is possible by adopting. Make a significant impact by bringing home a rescue dog and encouraging others to do the same.
This noble act isn't for everyone, so make sure you, your family, and your home are all set for the new arrival. Having a dog, after all, requires serious commitment.
If you're living around Albany, New York, you need this article's compiled list of Albany's best dog rescues. I'll guide you through their details, information, and other relevant ideas to get you to end up with your dream pooch successfully. Keep reading!
9 Recommended Dog Rescues You Can Visit in Albany, NY
PETA reports that 10% of the 70 million homeless dogs are admitted to rescue centers, and while a lot of them are adopted or reclaimed, about half of them are euthanized for humane reasons. Save a life by visiting one of the recommended dog rescues listed below:
1. Mohawk Hudson Humane Society
Mohawk Hudson Humane Society (MHHS) is driven by numerous volunteers who dedicate around 25,000 hours of their time yearly to rescue dogs. The goal is to improve or maintain the animals' well-being, whether in the shelter or under foster care. 
The volunteers also work on making the fundraising and outreach efforts, so their mission continues. They're truly into ensuring that the animals are well-taken care of, as they not only care for the distressed and the injured but as well as investigate reports of abuse and neglect, among others.
So far, around 2,174 pets have been adopted, and 639 are under the care of several foster homes. 
How to contact them:
Website: Mohawk Hudson Humane Society 
Address: Lisa Mitzen Animal Care Center, 3 Oakland Avenue, Menands, NY 12204
2. The Capital District Humane Association
The CDHA is another go-to rescue as this organization continuously takes in unwanted and abandoned animals, including dogs, for as long as they have available spaces. 
All these dogs are then kept, loved, and taken care of until they find a new loving home that will keep them forever. The main goal is to save their lives, as some shelters opt to euthanize some of the animals. The ASPCA reports that 390,000 dogs are eliminated annually, but this gradually declines as some dogs are either adopted or returned to their owners. 
You can help even more by visiting this particular rescue and seeing for yourself if there's any specific pooch that fits your preferences.  
How to contact them:
Website: The Capital District Humane Association
Address: Loudonville, NY 12211
Phone: 518-664-3450
Email: [email protected] 
3. Albany Humane Society, Inc.
The Albany Humane Society, Inc. is fully focused and dedicated to pouring out its efforts in getting the animals' voices and rights known by the public. The dogs they rescue are housed in Albany and Dougherty County. These animals are usually the ones that are saved from hunger, sickness, and homelessness. 
Such an organization is on the path to becoming a no-kill rescue, and they need support from you and others. The Albany Humane Society, Inc. also provides other services such as microchipping, offering humane education, and fixing dogs to help cure overpopulation.
If you wish for in-depth information about this organization, checking their website or visiting the actual place is helpful.
How to contact them:
Website: Albany Humane Society, Inc. 
Address: 1705 Oakridge Dr, Albany, Georgia 31707, United States
Phone: 229-888-7387
4. Peppertree Rescue
It sure is challenging to own a rescue dog, but one thing is for sure; they're worth it. Peppertree Rescue has various available dogs that are up for adoption. Some may require to be housetrained, while others are all set and are just waiting to be accepted by a sure family or new owner.
Each dog they have has profiles, so you'd know their general personality, and it would be easier to see which of them resonates more with you. This also includes their age and specific vital statistics for you to determine if they can fit well enough in your home or apartment.
How to contact them:
Website: Peppertree Rescue
Address: Albany, NY
Email: [email protected] 
Phone: 518-435-7425
5. Out of the Pits
Out of the Pits was established way back in 1994 and one of its main goals is to rebrand the image of the American Pit Bull Terriers. They're also consistently into reminding the public that such a breed was once popular and was deemed America's favorite. 
In addition, all the donations they receive are used to feed, vaccinate, and spay or neuter the dogs, as well as purchase them a collar, a leash, and micro-chip.
Make a big difference and consider adopting one or two Pitbull-type dogs, depending on how much responsibility you're capable of. 
How to contact them:
Website: Out of the Pits
Address: Albany, NY 12220
Email: [email protected] 
You can also contact them on: Facebook, Instagram, and Twitter
6. Companion Animal Placement Program
The Companion Animal Placement Program (CAPP) is a not-for-profit organization that works hand in hand with owners, rescues, shelters, and other animal organizations by assisting when it comes to rescuing and ensuring that every animal ends up in the right home and family. 
Since CAPP has no central shelter yet, prospective adopters should make an appointment, so a meeting can be arranged. Adopting has a tedious process which includes filling up an application form, paying a non-refundable fee, and more. 
Serious commitment throughout the adoption process could lead to positive results, knowing that some end up getting turned down due to being unsuitable to take care of a particular rescue. 
How to contact them:
Website: Companion Animal Placement Program
Address: 279 Troy Road, Suite 9, Rensselaer, NY 12144
You can also contact them on: Facebook
7. Mountain Rottie Rescue
Mountain Rottie Rescue isn't solely established for Rottweilers. This non-profit organization also accepts other breeds of dogs that their owners surrender, but most of them come from the North or South kill shelters. 
The dogs are temperament-tested to ensure that potential owners and their chosen rescues have a high likelihood of becoming a match. Vaccinations, heartworm tests, spaying or neutering, and other necessary medical tests are also conducted.
The adoption process includes home visits, vet references, and phone interviews. The adoption will be approved within a week or two if all are passed. To apply for adoption, click here or see more details about the organization below.
How to contact them:
Website: Mountain Rottie Rescue
Address: Clifton Park, NY
Email: [email protected] 
8. Unconditional Love Pet Rescue
Unconditional Love Pet Rescue aims to give unwanted, neglected, and abused dogs a chance to live or pull out those where shelters are overcrowded or are lined up to be euthanized. 
Each dog is first checked medically by a local vet. They're also fixed and vaccinated, socialized, and assessed by a behaviorist before they're set up for adoption. This helps guarantee that the pooches are even-tempered and less unpredictable once they're brought to their forever homes.
Should you adopt a dog from Unconditional Love Pet Rescue, you're into having a lifelong four-legged friend.
How to contact them:
Website: Unconditional Love Pet Rescue
Address: 129 County Road 6031, Green Forest, AR 72638
Phone: (870) 577-3744
Email: [email protected] 
9. Homeward Bound Dog Rescue
Homeward Bound Dog Rescue is another volunteer-led, not-for-profit organization. Though they currently don't have a physical shelter or a facility yet, the dogs they rescue all end up in kind foster homes. People who temporarily take care of them get to know their behavior along the way and find out what kind of home would suit them eventually.
Knowing their matches helps, especially if the dog has certain conditions that would require special care and attention.
Most dogs here are either surrendered by the owners or that they come from high-kill shelters. The pooches they take in are those that come within 40 miles of Albany, New York. 
How to contact them:
Website: Homeward Bound Dog Rescue
Address: 33 John St., Schenectady, NY, 12305
Phone: 518-424-1738
Other Sources of Dog Rescues and Adoption
If you have checked every rescue and still haven't found your ideal dog, you can certainly turn to other sources. Several reputable organizations can be reached out conveniently with the help of the internet. Check them out below:
1. North Shore Animal League America: Famed for being the world's largest animal rescue advocating for a no-kill resolution, the NSALA has saved more than 1.1 million animals since 1944. A total of 60,000 pets are also adopted as they work with over 2,000 shelter partners worldwide. Its mission is encapsulated into 4 words: rescue, nurture, adopt, and educate.
2. Humane Rescue Alliance: Countless animals experience challenging lives, and the Humane Rescue Alliance is on the move to combat abuse, bad ownership, and homelessness of dogs, including other pets. Each month, at least 400 animals are adopted, 565 are spayed or neutered, 1,600 calls are taken in from dog people who need help, and 2,400 hours of work in a combined effort to make all these possible.
3. Alive Rescue: There are three things you can do to help out Alive Rescue: you either foster, support, or adopt one of their pets. Whatever kind of support you offer will go a long way toward giving them a big and bright future. Abandoned and stray animals are taken in, and they are provided with medical, physical, mental, and other kinds of treatment until they spring back to their health. 
You can make a difference by taking in one of their dogs and loving them for as long as they live.
How Much Would It Cost to Adopt a Dog in Albany, NY? 
The typical fee for adopting a dog in New York is anywhere between $150 to $250. But since the cost of vet services, food, and other essentials needed in caring for a pooch fluctuates, so does the adoption cost.
If budget is a vital factor for you, you can scan through the different fees of each shelter you find in Albany and weigh in which among them ticks all the boxes on your checklist. Sometimes, rescues or organizations would also give their dogs for free, but it's rare.
Even if they offer one of their pooches to you without a cost, consider giving them a small donation instead to help them continue their work.
5 Tips to Get Approved to Adopt a Dog
Rescues work hard to find their dogs a loving, forever home. This is because doing so would prevent the possible scenario of a family returning their adopted dog to a particular organization. The adoption process requires hard work and patience, but a  commitment to it will make it a success.
Here are some useful tips you can follow to get approved:
1. Get your application started. Jackie Spett, the Development and Events Director of Angels Among Us, says you can save an entire week of the process if you start early. Don't wait for high-volume periods!
2. Do well with the interviews conducted by the representative of the rescue center. 
3. If you have an old dog, there'll be an assessment regarding how likely they and the new dog will get along. 
4. Prepare your home for staff visitations. A fenced, spacious yard will be ideal if you adopt a zestful pooch.
5. Agree on getting the dog fixed to prevent overpopulation. 
Is It Worth Adopting a Dog Rescue From Albany, NY?
Every dog you adopt from Albany, NY, would mean giving a new room for another rescue. It's worth it as this effort is set to change a dog's life forever. Taking in a dog from any Albany rescue center is a form of support to get them invigorated to save more lives, provide new homes, and grant a better future to many furry companions.