Best Dog Rescues in Akron, Ohio: 8 Recommended Rescue Centers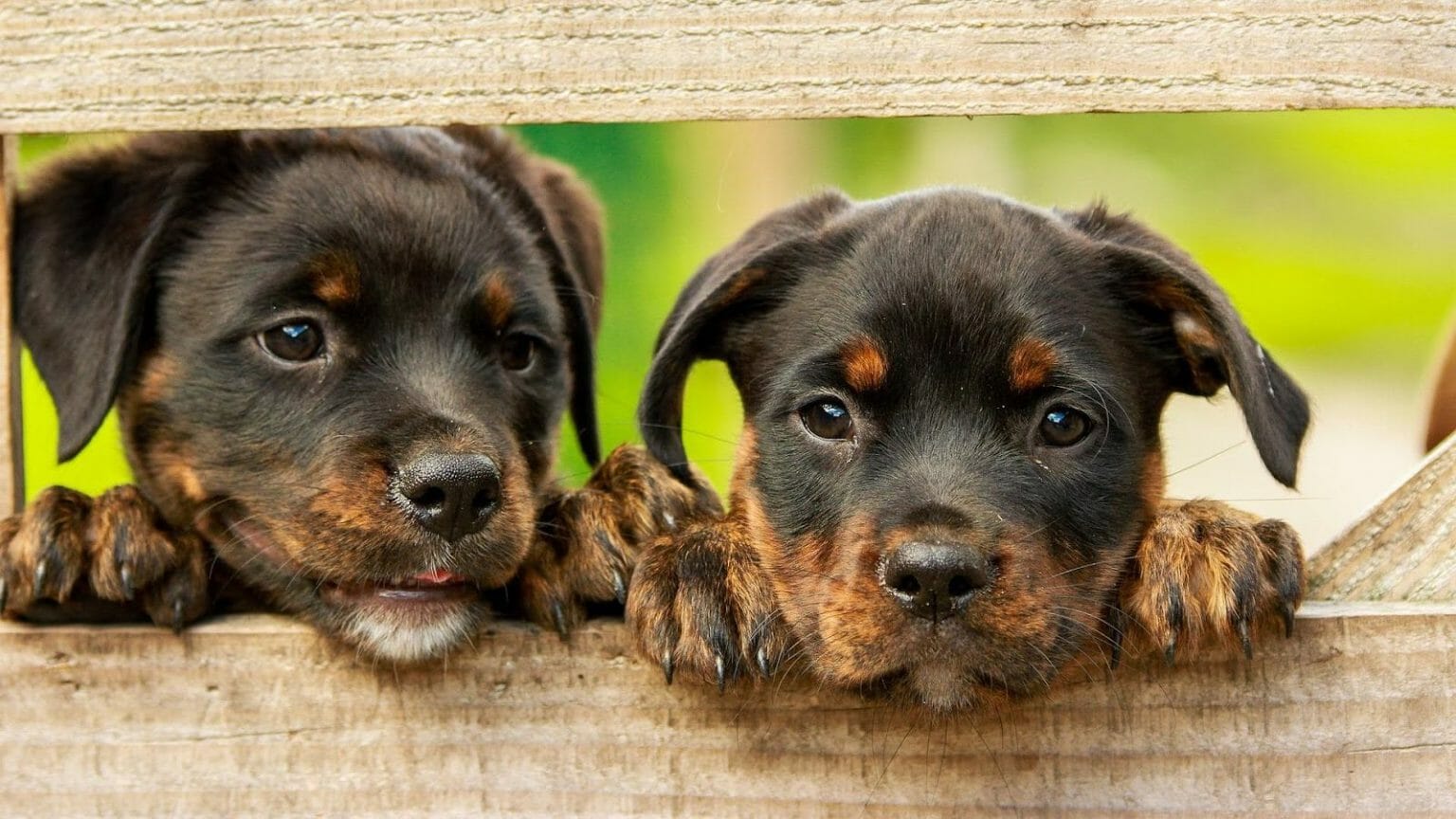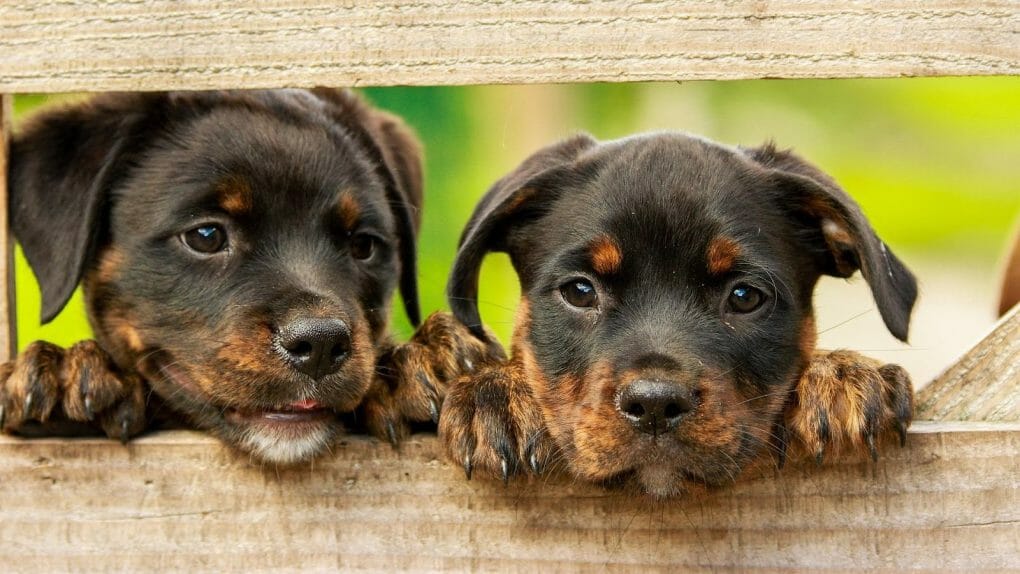 There's no season to adopt a dog. Do so without hesitation whenever you're ready to welcome a new four-legged buddy into your home. Yearly, around 3.1 million dogs end up in animal shelters, as stated by the American Society for the Prevention of Cruelty to Animals (ASPCA). 
Your decision to rescue a dog has an immeasurable effect. While you're paving the way for a dog to know how it feels to be loved again, you're also giving room for a new rescue. 
If you're living in Akron, Ohio and you're out there searching for the best dog rescues, then I got you. Below is a list of 8 recommended rescue centers along with their contact information to get you and your future buddy united anytime soon. 
8 Recommended Dog Rescues You Can Visit in Akron, Ohio
There are countless great dog rescues you can find in Akron, Ohio, and thanks to the internet, finding the right place to adopt your dog has become easier. But with so many options, deciding which place to go to can be challenging. 
That's why I've prepared a list of 8 recommended dog rescues along with their profiles so you can see which one is a match for you.
1. Haven For Pets
Haven For Pets is a new non-profit organization that's composed of volunteers who have been in animal rescue for 10 years or more. All animals that end up in this place are guaranteed to receive the proper veterinary care to keep them very healthy and well taken care of.
On top of that, they're provided love and attention as these are some of the ways to keep them happy and emotionally content. But, nothing is better than them ending up in a welcoming home where hugs and kisses are common. 
A pre-adoption form will be given, and you'll learn about their adoption fees as well. 
How to contact them:
Website: Haven For Pets
Phone: 330-310-1322
Address: Richfield, Ohio
2. AJ's Search and Rescue
AJ's Search and Rescue is an Akron, Ohio-based non-profit animal rescue that was founded in 2016. They have an oozing dedication to rescuing animals and finding them their forever homes. Dogs that are saved are given food, shelter, medical care, and lots of love before they're set to be adopted.
To decrease the homeless animal population, AJ's Search and Rescue also spays and neuters dogs before their journey starts with a new home or family. So far, in 2022, at least 10 successful adoptions have been made, and you can be the next one to make a difference.
How to contact them:
Website: AJ's Search and Rescue
Phone: 234-738-0729
Address: Fairlawn, OH
Email: [email protected]
You can also contact them on: Facebook and Instagram.
3. Paws & Prayers
Paws & Prayers are driven by multitudes of volunteers who have the same goal in mind: save as many animals, dogs included, as they can. They've been around since 2001, and their mission has never changed its course. They're determined to rescue, rehabilitate, and rehome those neglected, forgotten, or left behind. 
With the immense effort of all the volunteers, they save around 1,000 pets each year. They're also constantly educating the public on the importance of regular veterinary check-ups, training, and spaying or neutering their pets. This is to establish a certain pet care standard that will help society and, most of all, the animals who deserve nothing but love. 
How to contact them:
Website: Paws & Prayers
Phone: 44222-7166
Address: Cuyahoga Falls, Ohio
Email: [email protected] for volunteer inquiries and [email protected] for donations
4. Akron Canine Rescued Angels
Akron Canine Rescued Angels launched in November 2008, and this was started off by two women who had already been involved in rescue missions. Their main goal is to rescue unwanted dogs from shelters and homes and set them in the right family that can give them their deserved affection and attention.
Vet and foster care are provided until these "angels," as the volunteers perceive them, are sent to their forever homes. The adoption process is rigid to ensure that their dogs end up in the right places. 
There are home visits, vet reference checking, and compatibility tests for guaranteed success in adoption. What makes them striking is their heart-touching slogan that says, "Saving God's Lost Dogs, One at a Time."
How to contact them:
Website: Akron Canine Rescued Angels
Phone: 716-908-6133
Email: [email protected] 
You may also contact them on: Facebook
5. Humane Society of Summit County
Humane Society of Summit County (HSSC) cares for the vulnerable animals. They're founded mostly to improve pets and people's lives in the community. Euthanizing is never an option, whether it be due to time and space. As long as the animals are behaviorally and medically healthy, adequate care is granted.
To get as many dogs adopted by the right individuals and families as possible, HSSC cooperates with other specialized rescues and animal welfare organizations. The end goal, always, is to give their dogs a chance to experience becoming a human or family companion.
How to contact them:
Website: Humane Society of Summit County
Phone: 330-487-0333
Address: Humane Society of Summit County 7996 Darrow Rd., Twinsburg, OH 44087
6. One of a Kind Pet Rescue
One of a Kind Pet Rescue is funded by private donations. This non-profit organization began in November 2005 as they envision themselves as the ones who will rescue dogs that are lined for euthanasia or those that are simply neglected, abused, and more.
They give priority to sick and injured animals, providing them the best health care to get them to spring back to their vigorous selves. This no-kill organization thoroughly advocates for the welfare of all pets who are in dire need of help.
How to contact them:
Website: One of a Kind Pet Rescue
Phone: 330-865-6200
Address: 1929 West Market Street, Akron, OH 44313
Email: [email protected] 
7. Pay It Forward for Pets
Pay It Forward for Pets is another worth-visiting rescue. They have transparency in their adoption fees, stating that a dog or a puppy costs only $94, the adoption fee $74, and the license $18.
All of their dogs are spayed and neutered before they're given to their new family. They're also set to giving all their dogs a thoughtful health examination, pouring out resources for their sake. Also, all those eligible for adoption are vaccinated for distemper, adenovirus, leptospirosis, parvo, and parainfluenza. 
How to contact them:
Website: Pay It Forward for Pets
Phone: 234-706-5501
Address: 1496 North Portage Path, Akron, OH 44313
Email: [email protected] 
8. WolfSpirits Rescue
Although a small non-profit organization, WolfSpirits Rescue is dedicated to rescuing and rehoming dogs, particularly those in the category of toy breeds. The group consists of various volunteers, families, and individuals who foster dogs until they go home to their wonderful families.
No matter if the dog is old, has special needs, or is young, WolfSpirits Rescue welcomes them with a door that's wide open. 
How to contact them:
Website: WolfSpirits Rescue
Phone: 234-571-9014
Address: WolfSpirit's Toy Breed PuppyMill Rescue, Akron, OH 44312
Email: [email protected] 
Other Sources of Dog Rescues and Adoption
Sometimes, adopting a dog from the rescue of your choosing doesn't turn out the way you expect. Don't be disheartened if the adoption process doesn't go through. If you're still searching for the right place to get the dog of your dreams, here are other sources where you can adopt:
1. American Society for the Prevention of Cruelty to Animals (ASPCA): ASPCA is one of the largest humane societies established in the world. Their beliefs are founded on the thought that animals deserve proper treatment and respect. This non-profit organization has more than 2 million supporters in the United States, and they'll continuously show effort in making dogs feel special in every way.
2. Adopt-a-Dog: The target of Adopt-a-Dog is abandoned and unwanted dogs. Their three steps include saving, socializing, and securing loving homes for each one of them. They aim high in taking care of all pooches that end up in their care. Their health or holistic well-being is set as the shelter's topmost priority.
3. AKC Rescue Network: The AKC Rescue Network was set up acknowledging that there are thousands of dogs that end up in rescues and shelters. The said reputable organization is the largest network of dog rescue groups in the whole of the United States. With more than 450 rescue network groups across the country, finding your lifelong dog is made more possible.
How Much Would It Cost to Adopt a Dog?
When it comes to adoption costs, there's no exact answer as rescues provide different rates. However, some rescue homes report fees that range from $50 to $350. The variations are dependent on several factors which are weighed in by each organization.
The founder of The HIT Living Foundation, Heather Crowe, said that if you live in a city with a higher cost of living, chances are that adopting a dog means paying a fee that's on the higher side as well.
This is because rescue dogs are provided medical care and other prerequisites before they're sent to their homes, and vet fees will influence how much you're required to pay to the rescue center.
Moreover, if you're getting a puppy, you'll likely have to pay more as they need a lot more frequent vaccination treatments compared to adult dogs. You can also keep an eye on discounts as some organizations let dogs get adopted for free in certain seasons.
What You Need to Do Get Approved to Adopt a Dog
Do you know that rescues don't freely give their dogs up for adoption? Reality tells us that it shouldn't be taken as an easy process. Some may not be fit to adopt a dog, or some homes are not ready to welcome a new rescued pooch.
But, if your heart is fully set on bringing home a wonderful dog, here are the things you need to do to get approved to adopt a dog:
Get your home ready. A rescue center may send out a representative to check how suitable your home environment is for your prospective dog. An energetic dog may need a home with a yard, or a dog with arthritis may benefit more from a home without stairs. 
Age-appropriateness. Most rescue organizations require you to be 18 years old and above before you're allowed to adopt their dogs.
Valid ID. The staff needs to verify where you live, your name, as well as your age.
Meet and greet. You and your family should meet the dog you're about to adopt. The rescue organization has to see how compatible you are based on the interactions you'll make. 
Adoption fee. Last but not least, the rescue center will ask for a small adoption fee. This will cover the costs for housing, veterinary care, food, and other essential actions a dog needs to receive while they're in the care of the rescue.
Is It Worth Adopting a Dog?
Adopting a dog is worth it only if you know what challenges you'll face along the way. Rescue dogs need care, attention, and love, and if these are provided, you'll witness them at their best state, creating a mutually beneficial environment for the both of you. 
Thousands of families that went for rescues find dogs to be just as fine as the ones from reputable breeders.
The difference, however, is that adopting is a more noble cause. Make sure you learn about the dog's breed, their needs, and their temperaments, and thoroughly assess how fit you and your home are for a new arrival.