Best Dog Rescues in Essex: 11 Places Where You Can Adopt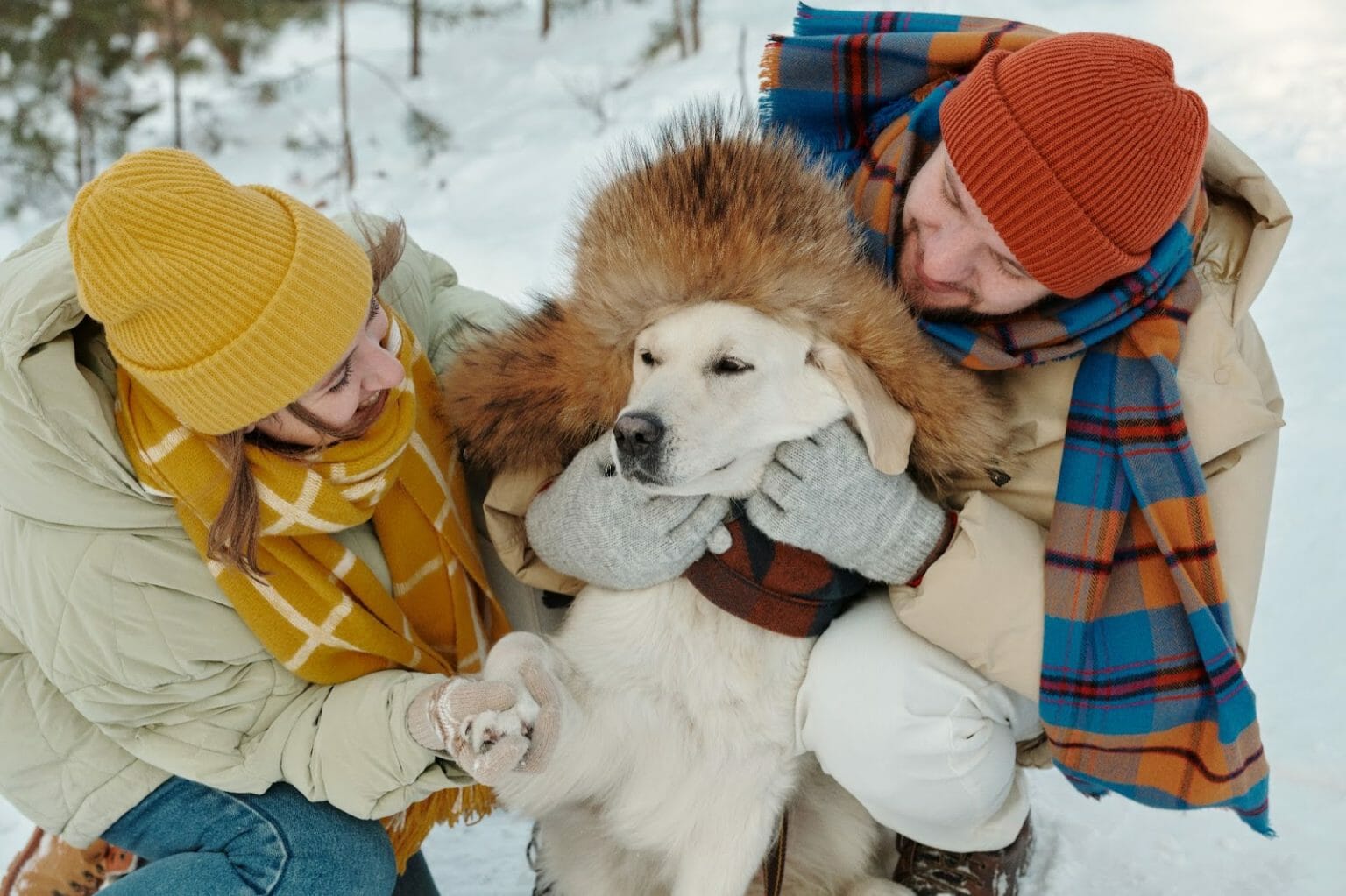 Essex is a dog-friendly city. The residents there treat their four-legged companions well, with some owners even hiring professional dog walkers to give their furry dogs their needed exercises.
Some even bring their pooches along for picnics or other activities, as the presence of a dog boosts, even more, the fun at the party.
If you want to have your daily dose of happiness, you might consider adopting a dog. You don't have to go out of the county as you will discover that there are the best dog rescues in Essex which you can visit.  
11 Best Dog Rescues in Essex
1. Dogs Trust Basildon
Dogs Trust Basildon is located within the County of Essex. They're a team of friendly dog-loving people who care for around 120 dogs at once. You're encouraged to visit the center and check their adoptable dogs, as well as their facilities.
You'll find an established training barn, an area for medical needs, and a space for training and rehabilitation. All these are provided, so their dogs become ready to be adopted one day, with no medical or behavioral issues.
If you have a home to offer, scan their website to find out which dog profile matches your personality and lifestyle more. You can visit and see the dog on Sunday and Tuesday from around 12 pm to 4 pm.
How to contact them:
Website: Dogs Trust Basildon
Address: Nevendon Road, Wickford, SS12 0FH
Phone: 0303 003 0000
Email: [email protected]
You may also reach out through their social media: Twitter, YouTube, and Instagram 
2. Wallace Kennels Dog Rescue
Another dedicated family has started and established a dog rescue in the area of Essex. The Wallace Kennels Dog Rescue is family-run, and it has continuously saved stray and unwanted dogs since 1975.
Some volunteers help the group get thriving when it comes to caring for the dogs. Usually, they take in dogs from overflowing shelters and dog rescue sites, get them rehabilitated, and ultimately posted as available adoptable dogs.
Since the space is limited, the Wallace Kennels Dog Rescue can only accommodate a certain number. Help them save more by adopting one or help them out through donations for a chance of expanding.
How to contact them:
Website: Wallace Kennels Dog Rescue
Address: Clapgate, Chivers Road, Stondon Massey, Brentwood, Essex, CM15 0LH
Phone: 01277 821032 / 07891 884701
Email: [email protected]
You may also reach out through their social media: Facebook and Instagram 
3. Mutts in Distress
Mutts in Distress is another unsung hero in Essex. The main goal is to rescue dogs from local pounds; otherwise, they'll be euthanized. Hence they offer to rehome the dogs.
Disabled dogs are also well-taken care of here. They raise funds for surgeries to keep them back to being healthy. While there sure are people to help, their resources can be unstable. You can help out by making a one-time or recurring donation for these helpless dogs.
They also appeal to the public to be kind enough to consider donating a tin or two of canned food so the dogs with poor stomachs get filled with healthy food. Since some are stray dogs, they arrive in very poor physical conditions, which Mutts in Distress try to overturn.
How to contact them:
Website: Mutts in Distress
Address: New Barn Lane, Little Hallingbury, Bishops Stortford, Hertfordshire, CM22 7PR.
Phone: 01279 656633
You may also reach out through their social media: Facebook 
4. National Animal Welfare Trust
The National Animal Welfare Trust is one of the UK's top dog rescue charities. It has 5 rehoming centers in Essex, Hertfordshire, Bedfordshire, Cornwall, and Berkshire.
You can consider visiting any of these locations depending on which one is nearest to you. Now, NAWT is a big help if you're looking to own a companion, more so a dog. They also offer plenty of opportunities, so you can help in all forms.
You can either donate, volunteer, or participate in their annual events. NAWT is a trusted independent charity that ensures every pound is used wisely. Visit this local rescue today, and don't hesitate to start the adoption process so that more stray dogs can be taken to the rescue site. 
How to contact them:
Website: National Animal Welfare Trust
Address: Wheal Alfred Rd, Hayle TR27 5JT, United Kingdom
Phone: 01736 756005
Email: [email protected] 
You may also reach out through their social media: Facebook, Twitter, Youtube, and Instagram
5. Clarks Farm Rescue Center
If you're particularly interested in having a Greyhound as a family pet, then you should go see Clarks Farm Rescue Center. They specialize in rehabilitating retired or ex-racing Greyhounds and getting them rehomed.
Some of the dogs are just 2 to 4 years old. Though they're big dogs, the breed is gentle and laidback, perfect for prospective owners with the same personality.
The process for adoption starts by giving this rescue center a call so you'd become registered. They'll then conduct an interview over the phone which they think is better than filled-in applications. They'll guide you until you take your Greyhound home.
They also do follow-ups, and they accept donations so other waiting-to-be-adopted Greyhounds can continuously receive proper treatment. 
How to contact them:
Website: Clarks Farm Rescue Center
Address: Wash Lane, Little Totham, Maldon, Essex, CM9 8LX
Phone: 01621 788315
Email: [email protected]
You may also reach out through their social media: Facebook 
6. Danaher Animal Home
Danaher Animal Home is another amazing dog rescue and registered charity based in Wethersfield. It's on the Essex and Suffolk border with 5 acres of land for their rescued animals. 
Yearly, they take in hundreds of stray pets, including dogs. Though they're RSPCA-affiliated, Danaher acts independently. Therefore, they're fully responsible for the animals under their care.
In Danaher, you'll find all sorts of dogs. From Rottweilers to Bullmastiffs, at least a few of them can be your great match. Learn more about every individual dog that catches your interest. Once you've chosen which one you like, the staff will determine your suitability for the dog. 
How to contact them:
Website: Danaher Animal Home
Address: Thorley Farm, Hedingham Road, Wethersfield, Essex, CM7 4EP
Phone: 0300 111 4321
Email: rec[email protected]
You may also reach out through their social media: Facebook, Youtube, Twitter, and Instagram 
7. The Animal Rescue Charity
Jan Rose and Fiona Piggot are the founders of the Animal Rescue Charity. This was founded in 1990, starting when they took home dogs from the local pound. 
This is often regarded as a small charity with a big heart. They've made their dog rescue a haven for all neglected dogs they come across, especially those left on their front doorstep.
With this beginning as an initiative and continued by streams of efforts from dedicated volunteers, The Animal Rescue Charity encourages the public to do the same and help them out in their missions and goals. Adopt, volunteer, and donate, so all the unwanted dogs under their care see a glimpse of hope in their future. 
How to contact them:
Website: The Animal Rescue Charity
Address: Foxdells, Farnham Road, Bishops Stortford, Hertfordshire, CM23 1JB
Phone: 01279 501547
You may also reach out through their social media: Facebook and Twitter
8. A Better Life Dog Rescue
A Better Life Dog Rescue was founded in 2012. Dog lovers started this, and their efforts resulted in successfully rehoming over 1,600 dogs in the UK from Romania. 
There's a serious issue regarding dog treatment in Romania, after all. This group aims to save the canines from persecution and other forms of abuse and neglect. You can also save one through adoption. Guaranteed, of course, that the dogs they set as available have undergone rehabilitation.
Navigate through their list of dogs on the website, and you'll find various kinds, breeds, sizes, and ages. If one rescue dog catches your eye, you'll learn more about their personality in their profile and several images of the dog.
How to contact them:
Website: A Better Life Dog Rescue
Address: 137 Picasso Way, Shoeburyness, Essex SS3 9UY
Phone:  08257203
9. Doberman Rescue
Dobermans are people-oriented, intelligent, and trainable. Contrary to misconceptions, even if some of them become rescued dogs, they're still great companions to the right families.
Doberman Rescue is a go-to place in Essex if this is your dream breed. They're large, so make sure you can handle them, and you're experienced enough to train them or to establish the house rules effectively. 
Get in touch with this group and find out about their available Dobbies. Of course, there are other ways to help if you think you can't let in a dog yet. You can either shop or sponsor a dog, so Doberman Rescue can survive in its mission and save more dogs that need help.
How to contact them:
Website: Doberman Rescue 
Address: Cranfield Park Rd, Wickford, Essex, SS12 9LG
Phone: 01268 733353
Email: [email protected]
10. Sesaw
Sesaw is the sanctuary of all unwanted and maltreated domestic and wild animals. They're an independent charity that needs support from the community, so the dogs they rescue get the proper veterinary care, nutritious food, and other basic needs.
Don't hesitate to adopt a companionable pet from Sesaw. In some instances, if the animal is too sickly, they're set to live in Sesaw permanently or in suitable foster homes that can take care of them. 
These are all thanks to the generosity of the public. Visit Sesaw and discover their lovely dogs, from Sighthounds, Beagles, and Rottweilers to Basset Hounds. 
How to contact them:
Website: Sesaw
Address: Suffolk and Essex Small Animal Welfare, Idano, Stoke Road, Leavenheath, Suffolk CO6 4PP
Phone: 01787 210 888
11. Acres Way Boarding and Rehoming Center
Acres Way has always rescued dogs for over 25 years now. Every dog in the center gets adequate attention, so they become fit for adoption soon. This group takes in strays for Southend, Rochford, and CastlePoint, to name a few. 
Considering the high number of dogs they welcome each year, Acres Way has established quality kennels that can board 85 dogs. The space is air-conditioned and heated, and the outdoor run is covered.
If you adopt a dog from here, rest assured that they've been microchipped, vaccinated, and sterilized. Your furry companion is all set for you and your home.
How to contact them:
Website: Acres Way Boarding and Rehoming Center
Address: Acres Way Kennels, Great Burches Road, Thundersley, Essex, SS7 3NE
Phone: 01268 770402
Email: [email protected]
How Much Would It Cost to Adopt a Dog in Essex?
The cost to adopt a dog in Essex ranges from £150 to £375. It all depends on the age and cost of living in the area. Expect puppies to have higher adoption fees since they need to be up-to-date with their vaccination, and they're still set to receive various treatments during their age.
Meanwhile, adult and senior dogs cost less. They no longer need as many vet treatments as they did when they were puppies. 
The advantage of getting an older dog is that most have already been trained. Meanwhile, for puppies, the benefit mostly is about them still yet to learn new things, eliminating any chances of them developing destructive behaviors.
Why You Should Adopt Dog Rescues in Essex
Adopting a dog rescue brings a lot of positive impacts not just for you and your family but also for the entire community. You're helping solve the pet overpopulation, which may worsen if there's no collective effort. 
In Essex, you'll find several shelters and rescue centers for dogs, including the ones listed in this article. Even if you just adopt one dog from a local shelter, that already means taking a stray dog off the street and letting it in the sanctuary, where it'll be cured and rehabilitated.
This way, they'll become adoptable and find a forever home that won't ever abandon them.