Best Dog Rescues for Aggressive Dogs [8 Places You Can Visit]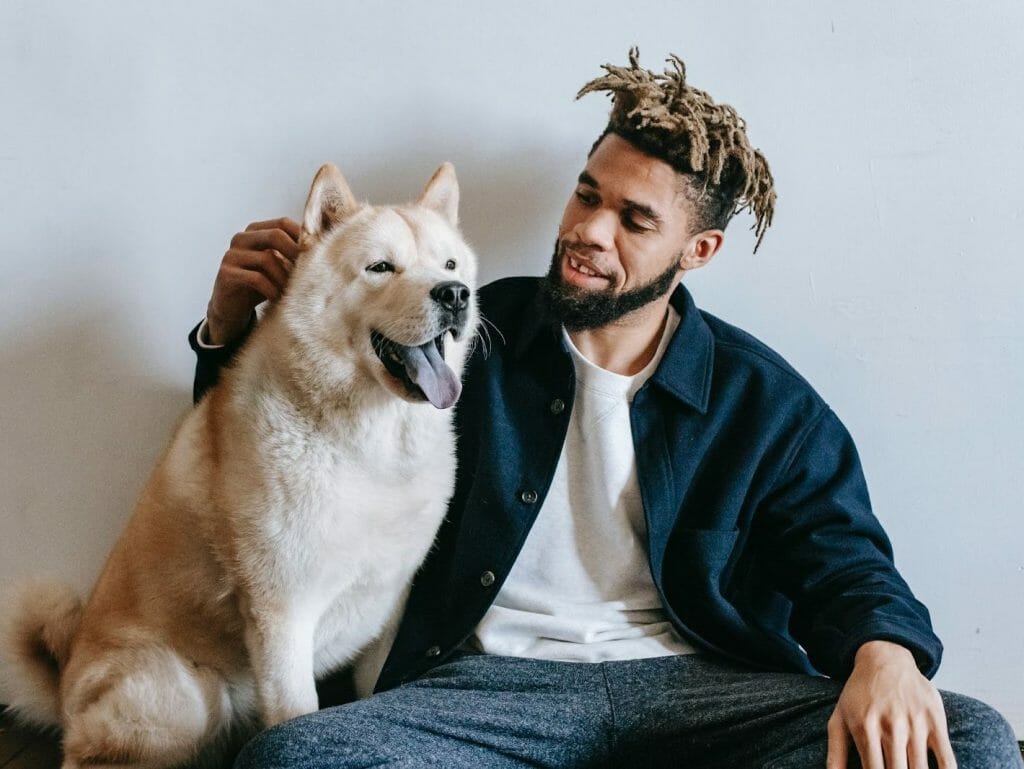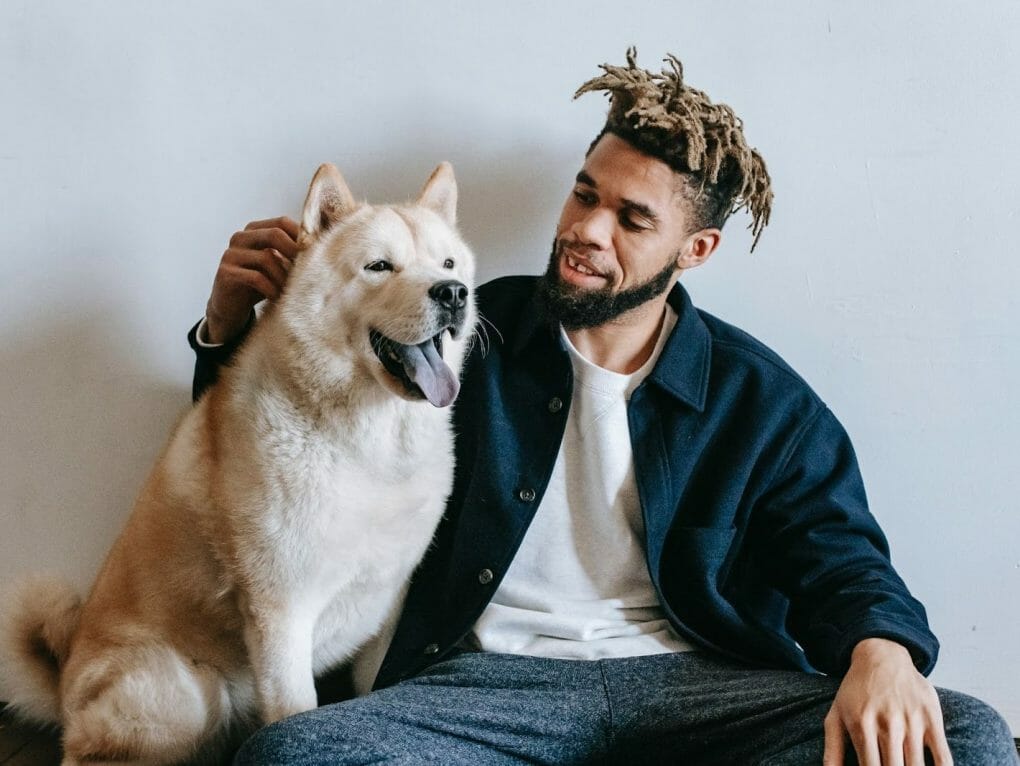 Aggressive dogs are a result of difficult life experiences. This is often developed right after being abused, maltreated, or abandoned. How they become is not their fault but rather that of their owners. 
Unfortunately, it's not easy to deal with such types of dogs. Due to irresponsible ownership, they're seen as a threat to public or family safety. 
As a result, aggressive dogs are often turned down by shelters, especially if they have a history of biting. If ever they get accepted, they're most likely euthanized if they pose a danger to other pooches. 
But, if you love getting a challenge as a dog lover, you might be their flickering hope. To get you started, here are 8 best dog rescues for aggressive dogs and things to do to deal with them properly.
8 Best Dog Rescues for Aggressive Dogs
1. Majestic Canine Rescue
Though there are several dog rescues across the United States, Majestic Canine Rescue is one of the few sanctuaries of dogs with aggression. They're not a breed-specific haven, so you'll encounter dogs of different breeds.
As a group, they show commitment to rehabilitating dogs with issues. It's also a must that all dogs under their care are spayed and neutered to help solve the pet overpopulation crisis. 
Since aggressive dogs are often the least adoptable, MCR grants them a ranch where they can have a long and fulfilling life. That is until one adopter takes an interest in one of their dogs. 
If you're willing to adopt, an extensive questionnaire must be filled out, followed by vet references, background, and home checks. They also accept donations. Any amount will help them continue their passion for dogs with past issues.
How to contact them:
Website: Majestic Canine Rescue
Address: 35780 E Jones Rd, Yoder, CO 80864
Email: [email protected]
You may also reach out through their social media: Facebook
2. Speranza Animal Rescue
Speranza means hope in Italian, and it's exactly what the most abused dogs need. This dog rescue is situated in Mechanicsburg, Pennsylvania, with a 17.5-acre farm, ideal for dogs that need to be freed from their tragic past.
At SAR, Pitbull-type dogs and bully breeds are the most common. This is unsurprisingly so, as they've been living under stereotypes and misconceptions, or their previous owners couldn't properly raise them.
Adopting a Fido is more than just granting them a new life. You've saved them as they may have ended up in kill pens. With you bringing home a dog, SAR also has the opportunity to let a new rescue in.
They accept all dogs regardless of their case and probable medical costs. This, of course, won't be possible without your donation and volunteer efforts. 
How to contact them:
Website: Speranza Animal Rescue
Address: 1216 Brandt Rd., Mechanicsburg, PA 17055
Phone: 717-609-6020
Email: [email protected]
You may also reach out through their social media: Facebook
3. Crafty's Crew Rescue
A recent British study suggests that aggression is one of the factors that can potentially lead dogs of 3 years and under to face euthanasia. Thankfully, the tables may turn with the presence of Crafty's Crew Rescue.
They specialize in rehabbing dogs with reactivity, behavioral issues, and low socialization levels. There's no use waiting and hoping these four-legged companions get healed emotionally and mentally. At CCR, they provide a customized 2-4 weeks training program until the dog becomes fit for adoption again. 
Their No Dog Left Behind program also works wonders for canines that seem to lose hope. With their dedication to granting them new lives to live, the crew works hard to get them to discover their potential as companions. 
To add, a lifetime return policy is guaranteed for any adopter. It's much better to return the pooch than to see them again experience neglect and abandonment. 
How to contact them:
Website: Crafty's Crew Rescue
Address: 13640 Agsten Lane, Poway, CA 92064
Phone: 858-299-5857
4. Forgotten Dogs Rescue
It goes without saying that the least adoptable dogs are the ones who need help the most. Animal advocates fight for the rights of those that cannot speak. One of the dog rescues you can visit if you're willing to take on a dog with past behavioral issues is the Forgotten Dogs Rescue. 
They're focused on saving Pit Bull-type dogs. It's an organization run by volunteers with the aid of foster parents and such work has been going on since 2011. 
They're the refuge of all canines who thought they're no longer of importance in society. Or those whose time is running out. These forgotten dogs need another shot to live normally, and that's the work the FDR commits itself to. 
Aside from adopting and fostering, donating is also one way of helping them continue their mission. With no government funding, this animal charity welfare can only do so much. Consider contributing what you can so more dogs get saved. 
How to contact them:
Website: Forgotten Dogs Rescue
Address: P.O.Box 80054, Seattle, WA, United States, Washington
Email: [email protected]
You may also reach out through their social media: Facebook and Instagram
5. Rocky Mountain Animal Rescue
Rocky Mountain Animal Rescue is another place worth visiting as they specialize in rehabilitating aggressive dogs. Their volunteers work full-time jobs, yet they remain vigorous in doing all the extra hard work to get the dogs placed in furever homes eventually. 
With the significant help of Rory O'Neill, the founder of RMAR, canines that are considered dangerous are gradually becoming mellow. She's a professional dog behaviorist and trainer, making it easier to understand how the dog feels and what pushes them to act a certain way.
Their rescued dogs are fostered in Alberta and sometimes in Ontario. Their work isn't boxed within these areas as they also do rescue missions in some of the most unforgiving places in the world, including Korea, Saudi Arabia, and Iran.
How to contact them:
Website: Rocky Mountain Animal Rescue
Address: Canmore, AB
Phone: 587-215-6400
Email: [email protected]
You may also reach out through their social media: Facebook
6. Birkett Smith Animal Sanctuary 
Birkett Smith Animal Sanctuary is the UK's largest sanctuary that houses aggressive dogs. They rehabilitate these dogs and monitor them closely.
Point blank, this is the haven of all dogs that stand no chance of getting adopted. This is due to their deep issues, ranging from aggression, fear of humans, guarding issues, and disability. 
Although it's common to advocate for animal rights, the number of dogs that experience abuse keeps rising. However, BSAS works harder than ever, as they even offer a Canine Rehabilitation Center, which can aid private owners in getting their problematic dogs to get better. 
The ultimate goal is to return these canines back to their homes or get the others placed where they can be nurtured without their past getting a foothold on their behavior and temperament. 
How to contact them:
Website: Birkett Smith Animal Sanctuary
Address: 3 Templeman's Ash, Bridport, Dorset, DT6 5NX
Email: [email protected]
You may also reach out through their social media: Facebook, Twitter, and Instagram
7. A Rejoyceful Animal Rescue
There remains a number of shelters across the US and in other countries that practice euthanasia. Understanding that this fate is not to be blamed on dogs but rather their previous owners, dog rescues, including A Rejoyceful Animal Rescue, pulls out those that are sick, aggressive, and unwanted. 
They're then placed in suitable foster homes where their needs can be met while the aggressive dogs land with those who can understand them and make them better pets. 
In addition, ARAR doesn't cage the dogs that go directly under their care. Each pooch is treated humanely, like family members. This way, they'll better assess the Fidos and have lower chances of aggravating their already present issues, especially behavioral ones. 
If you're ready to adopt, take time to read each of their available dog profiles. They're detailed, so you'd instantly know which one might suit your home environment and lifestyle. 
How to contact them:
Website: A Rejoyceful Animal Rescue
Address: Mount Clemens, Michigan
Phone: 586-329-4404
Email: [email protected]
You may also reach out through their social media: Facebook
8. iWag
iWag is always on the rescue for dogs that need help. It doesn't matter how mild or severe their situations are. Abandoned, neglected, abused, and those considered a threat are welcome in this sanctuary. 
Yearly, tens of thousands of dogs face mercy-killing methods in Metro Atlanta. It's either because they can no longer deal with the issues of the dog or the pooch has been picked up as a stray. 
Despite some being regarded as adoptable, they still don't make it out alive. This is why at iWag, old dogs or those who have special needs or come from difficult pasts always have a room where they can feel safe and loved. 
In some instances, this group also takes in aggressive dogs. They're the least adoptable, but they can still become great pets with special handling. 
How to contact them:
Website: iWag
Address: 715 East College Ave., Decatur, GA 30030
Phone: 678-825-3647
Email: [email protected]
You may also reach out through their social media: Facebook
5 Ways to Properly Deal With Aggressive Dogs
Adopting an aggressive dog is no easy task. They require special care and attention as well as well-planned-out training. Working with qualified people is also a must and getting your home ready is part of the checklist. 
For a successful relationship with an aggressive dog, the first thing to do is to eliminate it or get rid of what triggers such behavior. 
Here are 5 ways to properly deal with aggressive dogs:
1. Get Them Checked by a Veterinarian
It's often overlooked, but your dog might have medical conditions that cause aggression. A licensed vet would be able to conduct a series of tests to determine what the dog is suffering from. As you know, experiencing pain can cause irritability. 
An example of a situation is a dog reacting aggressively if he's being petted around the ears. It could indicate an ear infection, and the dog is trying to deter your hand from touching that area. 
2. Consult a Canine Behaviorist or Trainer
Some aggressive dogs may require undergoing behavior modification programs. And the best individual to go to for this is a qualified canine behaviorist or trainer. 
They'd be able to assess your dog's situation, craft a custom plan to follow, and even recommend drugs that can help with their aggression. 
Make sure you thoroughly check your dog trainer's credentials so you'll save yourself from wasting time, money, and effort. 
3. Take Extra Precautionary Measures
You can take extra precautions to ensure everyone's safety while your dog is still being behaviorally modified. Get them muzzled, leashed, and ensure that your fence is escape-proof. 
This would also be a great resort if your dog shows no signs of progress and you don't want to surrender them to a shelter. Remember that this might not work for everyone and that your family and other people's safety should be the top priority.
4. Never Try to Cure Aggression by Yourself
Watching YouTube videos or TV programs tackling aggressive dogs doesn't necessarily provide appropriate lessons for your canine. Each case is different; hence your pet would require getting personally checked by the right people. 
To add, make sure you keep your Fido from experiencing more trauma. Never let them experience harsh punishments, whether it be verbal or non-verbal. 
5. Ask For Help From Shelters and Dog Rescue Centers
If you're not sure about where to go, you can visit shelters and dog rescue centers that might know the right people to help you with your case. 
Commit yourself to work on your aggressive dog; it will be worth it in the end. In a study by Dr. Lisa Radosta, dogs improve after 6-16 months of their initial appointment in treating human-directed, canine fear-related aggression.