Best Dog Rescues in Lincoln, NE [Your Needed Adoption Guide]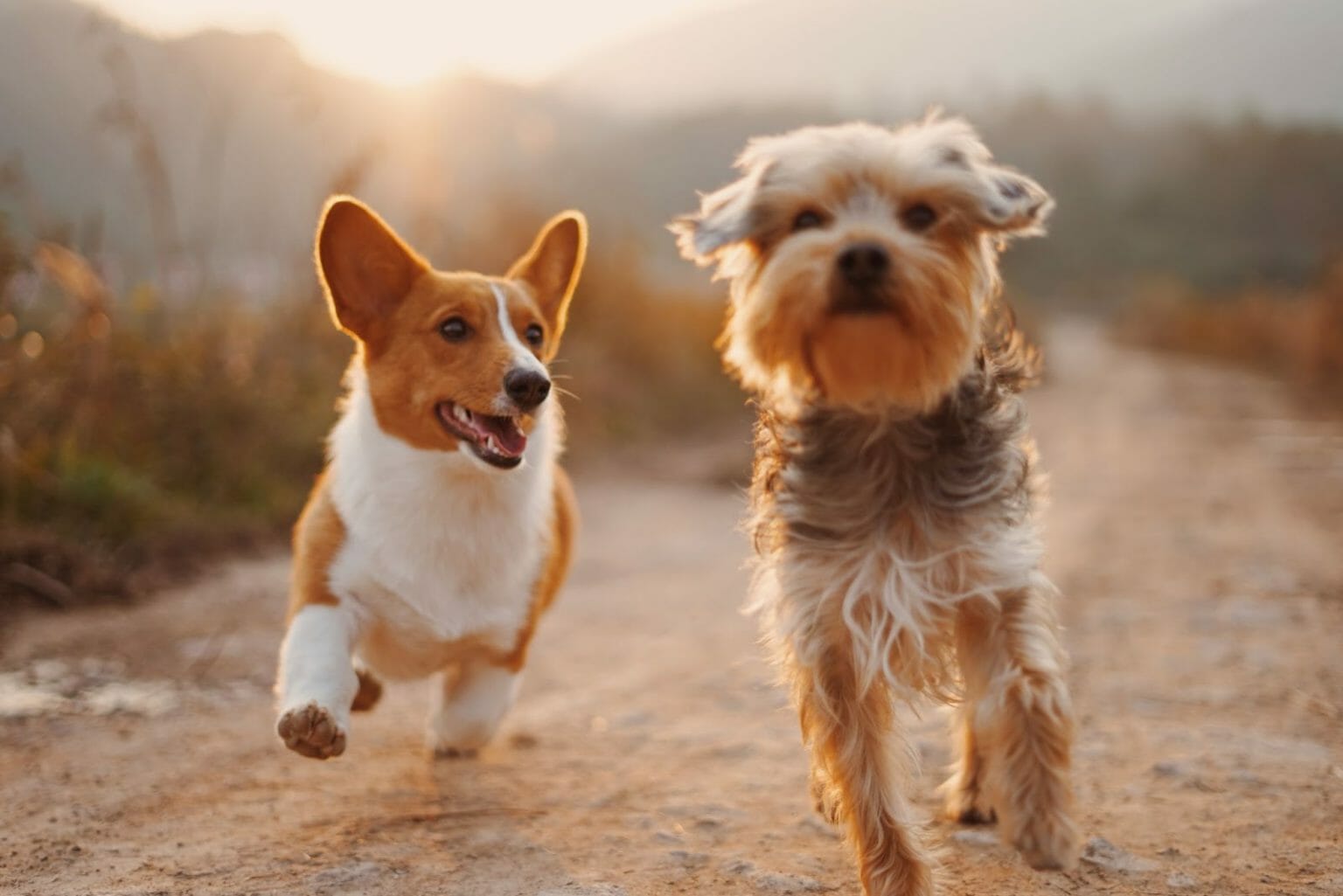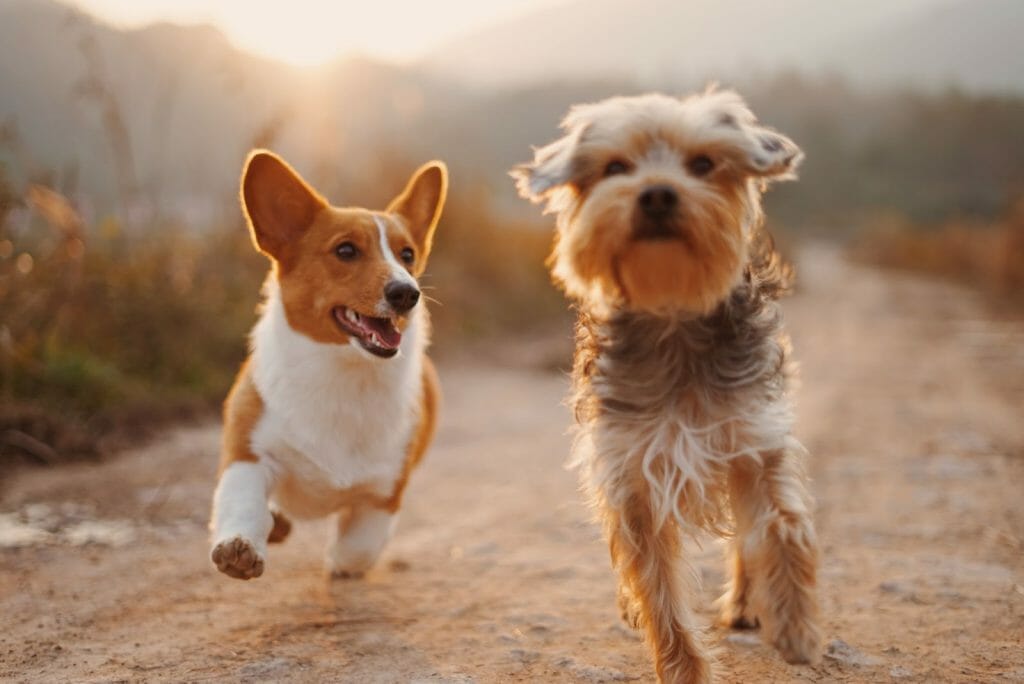 There are several best dog rescues near Lincoln, Nebraska; you need to check them out. These animal charities we are about to introduce to you are known to take care of all the animals they save properly. 
There is a commitment in their work and consistency in rescuing dog lives, especially those that became victims of abuse, neglect, and maltreatment.
Usually, dog rescues are not funded by the government compared to shelter homes. They all will be able to operate continuously through the donations you make today.
To start, here are the 9 best dog rescues in Lincoln, NE.
9 Best Dog Rescues in Lincoln, NE
1. Dolly's Legacy Animal Rescue
Dolly's Legacy Animal Rescue aims to rescue more abandoned and orphaned pets from overcrowded shelters. They provide the utmost care for the lives of these companions before they are ultimately brought to loving homes they find. 
Since teamwork enables them to do more, the DLAR partners with several giant organizations and networks, such as Petfinder and Nebraska Rescue Council. They also conduct a series of events for the welfare of all the animals they welcome in this sanctuary.
When you adopt, the dog is ensured to have already received vet treatments such as:
Sterilization
Vaccination
Microchipping
Hospitalization 
Surgical intervention
Treatment for parasites 
Heartworm prevention and treatment
You may also have to contact the team before you'd be able to meet their adoptable dogs. This is because they're a foster-based rescue, which means their animals are not kept in the facility. 
How to contact them:
Website: Dolly's Legacy Animal Rescue
Mail Address: P.O. Box 23122, Lincoln, NE 68542
Phone: 402-499-2747
Email: [email protected]
You may also reach out through their social media: Facebook and Twitter
2. Brave Animal Rescue
Brave Animal Rescue is another volunteer-run, foster-based rescue in Lincoln, NE. Even though it started as an animal welfare charity this 2020, the BAR is already making a name as an organization that's purely dedicated to rescuing dogs, puppies, and even cats in need. 
They work with volunteers, vets, and other shelters so they can further their impact on the community. According to a veterinary journal, some shelters are undoubtedly struggling to manage overcrowded facilities, but with partnerships, the burden becomes less.
BAR aims to save the lives of helpless companions in the area and is willing to extend a hand to owners who can no longer take care of their pets. 
And, with the rapid rise of the pet population, education and sterilization of pets are advocated. This helps reduce the number of all unwanted dogs being born each day. 
This, in turn, becomes beneficial to dog rescues who hope that the day will come when no more dogs would need their help.
How to contact them:
Website: Brave Animal Rescue
Mail Address: PO Box 21864, Lincoln, NE 68542
Phone: 402-499-2747
Email: [email protected]
You may also reach out through their social media: Facebook and Instagram
3. Capital Humane Society
According to the American Humane Organization, around 5 to 8 million homeless pets are cared for by US shelters and rescue centers. One of those that commit to such a task is the Capital Humane Society.
They have a space for all animals like dogs that have no place to call home. On top of that, they advocate for animal welfare to improve how people should treat their pets and the animals they don't own.
Responsible pet care is also taught in the community. When owners realize how important that is, the statistics of dogs that end up in adoption homes will reduce significantly. 
This organization, established in 1902, primarily focused on its mission to prevent cruelty to children and horses. However, it was in 1907 that they expanded their services and included a variety of animals in their rescue.
Today, CHS partners with a large, reputable network known as Petfinder to provide dog lovers the opportunity to adopt a dog that's located in or near their area. 
How to contact them:
Website: Capital Humane Society
Address: 6500 S. 70th Street Lincoln, NE 68516
Phone: +1 402-441-4488
You may also reach out through their social media: Facebook and Instagram 
4. Domesti-PUPS 
Domesti-PUPS primarily provides service to persons with disabilities through their therapy and service dogs. They aim to enhance the lives of people who need special care or assistance with the help of four-legged buddies who are more than happy to do so. 
Along with this, they also raise awareness of this case. So if you're wondering if they let their service dogs get adopted, yes, they do. 
If you're interested, an adoption application is the first step to avail of their program. It can be a waiting game for some, but it is guaranteed; you'll eventually have the fido of your dreams in no time. The earlier you make the application, the better.
Their dogs are well-trained for certain situations, whether to relax you when you suffer from an episode of a panic attack or help you out in certain tasks. But, of course, they're not just a helping paw. They also have to be considered your family companion.
How to contact them:
Website: Domesti-PUPS 
Address: 141 Harwood Court, Lincoln, NE 68502
Phone: 402-465-4201
Email: [email protected]
5. R.u.F.F. Rescue, Inc.
Looking to adopt a Cairn Terrier, a Westie, or a Scottie? The RuFF Rescue has them ready for those eager to bring them home. They also welcome other small dogs they found around the area of Lincoln.
Their main tasks consist of rescuing, rehabilitating, and rehoming the "highlander kids", as they call these dogs. Nothing is sweeter than knowing that their hard work paved the way for these helpless dogs to have their lives improved. 
They also continuously advocate for the welfare of all animals. Indeed, their dedication to saving dog lives won't be possible without the help and cooperation of the community.
Should you want to be involved, aside from adopting a pooch, you can also foster one or two, depending on how much responsibility you can take. There are also volunteer opportunities you can grab.
Start filling out the application for any of these areas so there'd be no more dogs found in the streets someday.
How to contact them:
Website: R.u.F.F. Rescue, Inc.
6. Second Chance Pups
You may have known Second Chance Pups as a center where puppies are trained and taught from basic commands to leash training. However, you should also know that it's also an organization that allows dog adoption opportunities. 
They select dogs from surrounding shelter homes and dog rescues that would otherwise be left to anguish and have low chances of finding a new home. They then get trained to become ideal canine companions.
This can take weeks or even a few months before a certain dog can master certain skills, but one thing is for sure; it's worth it. When trained, they will be less likely to end up being returned due to undesirable behavior. 
Once you're interested in adopting any of these special and smart dogs, get to know the adoption guidelines set by the SCP. Here's what to know:
Adoption fees are non-refundable
Should be 21 years or older with identification
Must allow an SCP member to make a follow-up 
All family members should be present during visitation
Must fill and sign a legally binding and enforced contract 
Show veterinary reference if the adopter owns a dog, cat, or any pets
In case you cannot properly take care of a pet you own, you must contact the SCP
How to contact them:
Website: Second Chance Pups
Address: 6810 La Salle St | Lincoln, NE 68516-1509
Phone: +1 402-882-3647
Email: [email protected]
You may also reach out through their social media: Facebook
7. Big Red Rescue Of The Heartland
Big Red Rescue of the Heartland was established for charitable and educational purposes. They specifically step in for unwanted, abandoned, surrendered, abused, and neglected animals, including dogs.
They provide a safe space and a loving sanctuary for these rescue dogs. They are cared for in foster homes, which is necessary, so they get properly rehabilitated, more so in their need for socialization.
Once they show signs of improvement and are ready to be rehomed, they are immediately processed once an adoption application is made. Of course, compatibility between the dog and the individual is firstly assessed before anything else. 
The dog is set to its furever home when everything on the checklist is ticked. To add, adjusting to a new environment and seeing new faces of people will no longer be that challenging since they have already learned how to cope during their days in foster care. 
How to contact them:
Website: Big Red Rescue Of The Heartland
Address: 2840 South 70th, Ste 7-288 | Lincoln, NE 68506
Phone: +1 402-709-5515
Email: [email protected]
8. Nebraska No Kill Canine Rescue
According to World Atlas, around 1 million cats and dogs are euthanized yearly in the United States. This is an alarming statistic, especially since these dogs don't deserve such an unfortunate fate. 
With that, the Nebraska No Kill Canine Rescue was established as a non-profit organization to rescue the lives of all dogs, more so those deemed unadoptable.
It was way back in 2010 when a handful of volunteers showed initiative to make a difference in the lives of puppies, adult dogs, and seniors or sickly dogs. To date, around 500 dogs have been successfully rehomed, showing a 97 percent success rate on adoptions. 
They have also partnered with the Capital Humane Society and other local rescues across the state to make a giant leap in redeeming the hope rescued dogs need. Meanwhile, all volunteers strive hard to create a safe and loving home. 
 While they're already doing well in their work, there's still a huge opportunity to do more. 
Simply put, when more willing families want to foster and donate, more dogs in the area will receive proper care, especially regarding basic needs and treatments. 
Their team is growing, and the outpouring efforts are sufficient. At the same time, the influx of dogs that arrive in this rescue center continues. Donate, foster, or volunteer to help them out in this process.
How to contact them:
Website: Nebraska No Kill Canine Rescue
Mail Address: PO Box 6295, Lincoln, NE 68506-6295
Phone: +1 402-770-7537
Email: [email protected]
You may also reach out through their social media: Facebook and Instagram
9. Revolution Rescue
Officially launched in 2015 is the Revolution Rescue. As a non-profit organization, the RR receives no funds from the government but relies on the donations, efforts, and support made by the community and certain individuals. 
They aim to provide cats and dogs with a second chance at life. They don't discriminate whatever the breed, age, size, or medical status of each companionable pet that arrives under their care. 
They do so much work in certain cases, such as if a dog shows withdrawal symptoms, terrifying behavior, anxiety, or aggression. Their previous fearful situations most likely cause these; thus, coping includes these listed defense mechanisms. 
They don't believe that undesirable behavior should be a reason to euthanize these poor souls. Hence, RR works with humane societies and shelters to acquire certain pets, work on them, and find them a new, loving, and furever home. 
Should you adopt, a fee of $400 is required for a puppy, $300 for an adult dog, $225 for senior dogs, and $550+ for bonded dogs. 
Meanwhile, the adoption fee covers the following: 
Deworming 
Mites, fleas, and ticks treatment 
Compulsory neuter/spay surgery
DHPP, Rabies, and Heartworm test
Up-to-date vaccinations and other tests
Health exam conducted by a licensed vet
How to contact them:
Website: Revolution Rescue
Address: 5832 Cleveland Ave, Lincoln, Nebraska, 68507, United States
Phone: +1 402-730-2660
Email: [email protected]
You may also reach out through their social media: Facebook and Twitter
Check out more lists of dog adoption places here.