Pet owners experienced this and for sure it drives them mad. It's even more frustrating if you are busy and the dog keeps barking because they want to go outside. After opening the door for them, they will scratch the door and bark to signal that they want to go inside again. For some, this is tolerable but what if they do it while you're asleep? How you wish they could just open the door without bothering you. 
No worries, because you can install a dog door that allows them to go outside or inside whenever they want to. We will give you ideas on how you can install it and ideas that will be suited to your door type and design.
1. Modern Steel Doggy Glassdoor
The location of your Doggy Doors should depend on where you wanted your dog to play and have fun. Is it in the backyard where the kitchen door is located or do you want them in the front yard where your main door is located? In this case, the doggy door is located at the kitchen door. Since the house is modern and the door is made of Glass so the doggy door should complement the design of the door. 
If your house is newly built then you can ask your door supplier to add a door for your pooch but if your dog doesn't have a dog door installed then you can contact your door supplier to create some improvements. What's best about this doggy door is that your dog can see the view outside and it is hinged with a lock to ensure that your dog will not go outside at night.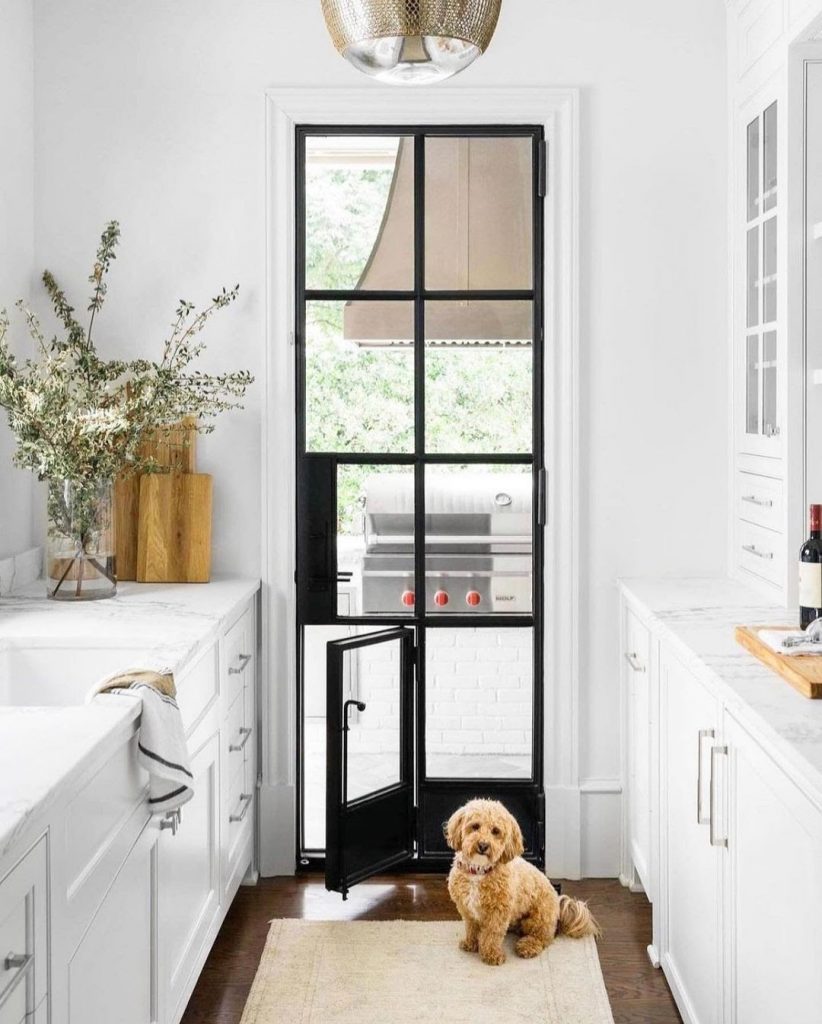 2. Wall Installed Doggie Door
You don't have to compromise installing a tiny door on your door because you can use the wall beside it. When you have a wall material that allows you to create a rectangular hole then use it either doing it on your own or asking an expert to do it. You can buy doors for the newly cut wall like this one (Efficient Doggy Door) so that you will be able to close it when not in use. The Vinyl Flap will prevent mosquitoes and insects from coming in when you allow your dog to roam around inside and be back for their rest.
A word of caution especially to pet parents that has a child in their house. Your babies might use the doggie door entrance to go outside and play. Be sure to always secure your child when you have a tiny door for your pets.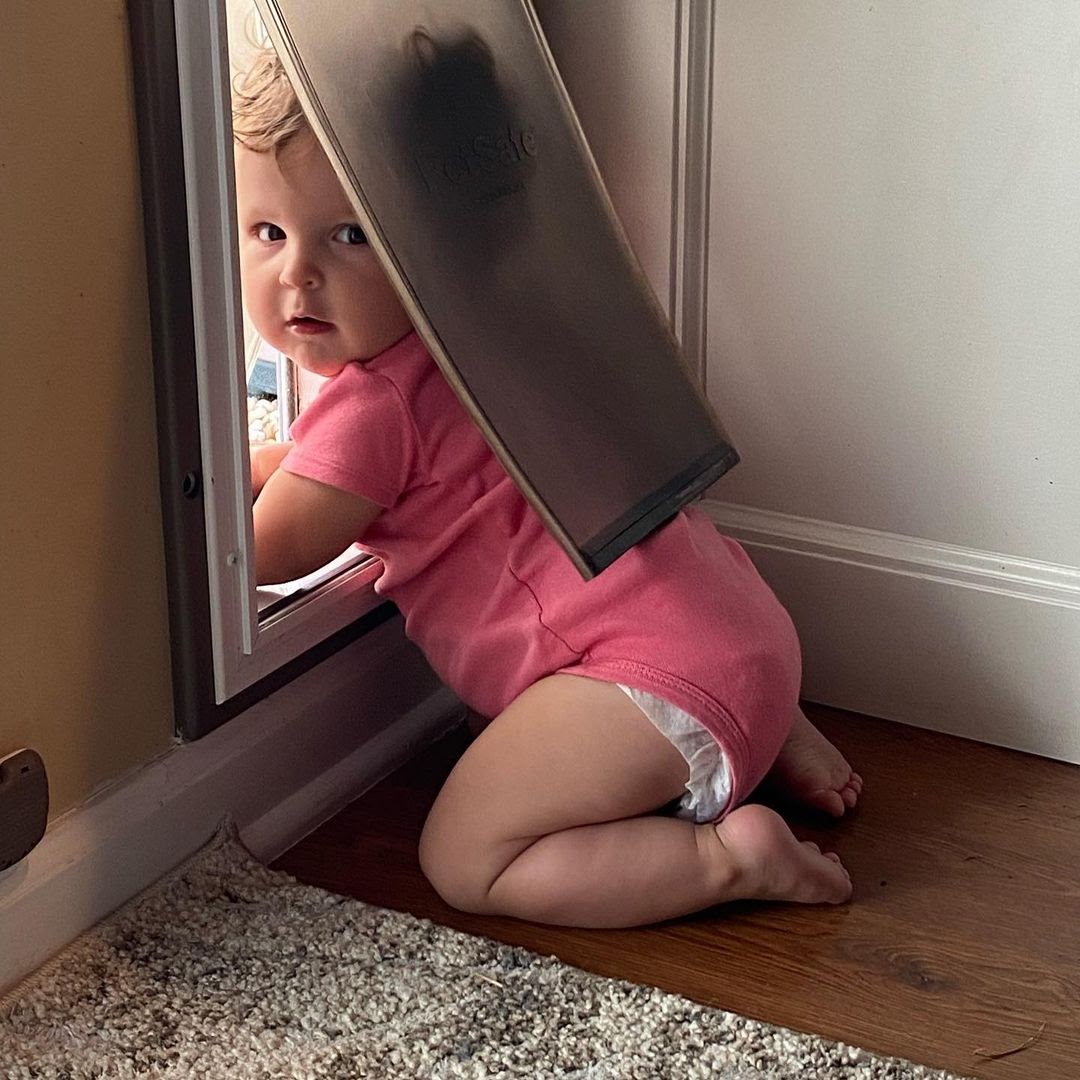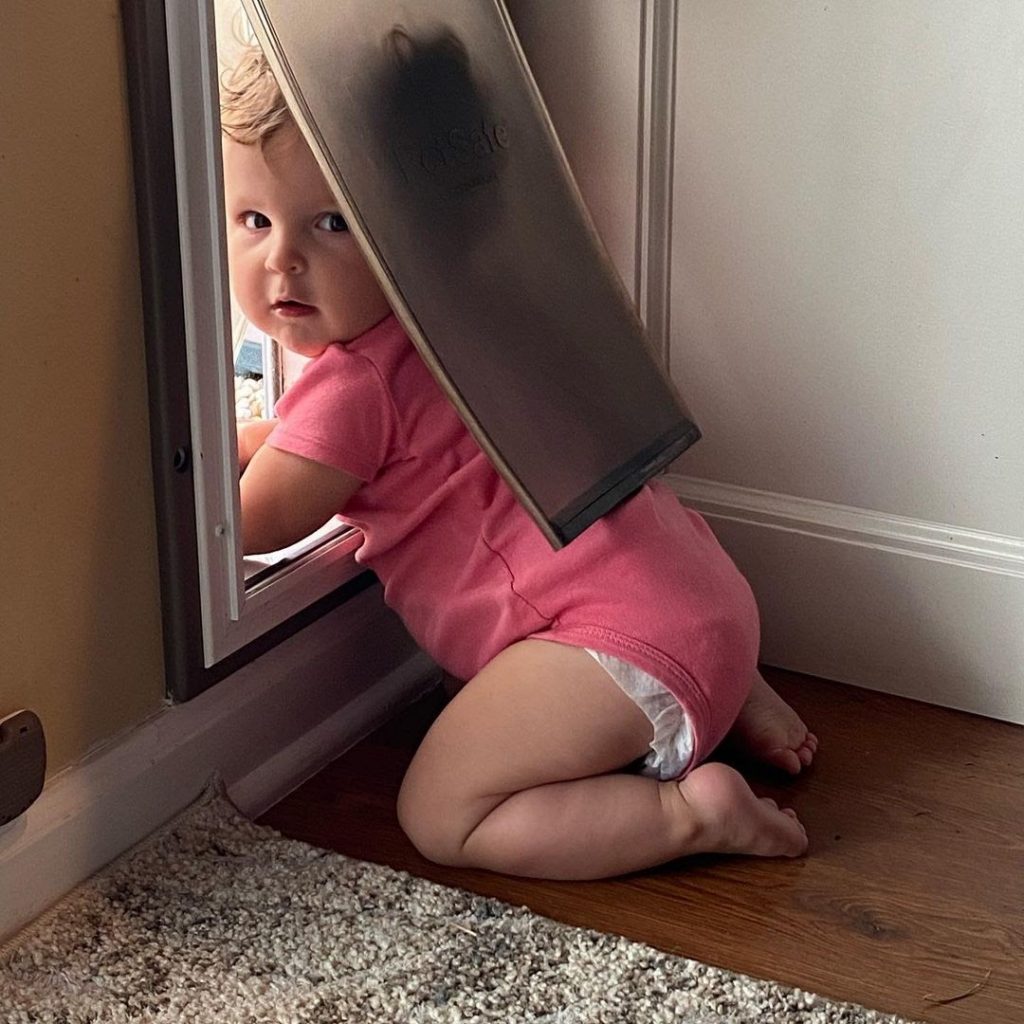 3. Doggy Door for Big Dogs
Upon making your Doggy Door, you must design it the way your dog can fit. Just like in the picture the doggy door almost reaches half of the door, which means any big dog can conveniently pass through. To do this, you must drill and grind the door to acquire a clean cut. Also, the size of it should match the doggy door that you'll be going to use for big dogs. You can use this doggy door that has a double magnetic vinyl flap to ensure that it is always closed and won't allow anything inside your house aside from the dog. 
Remember, that once you create a big doggy door, there's a chance that humans can get inside using the door. Extra security should be done and make sure that it is closed at night or when the family is out.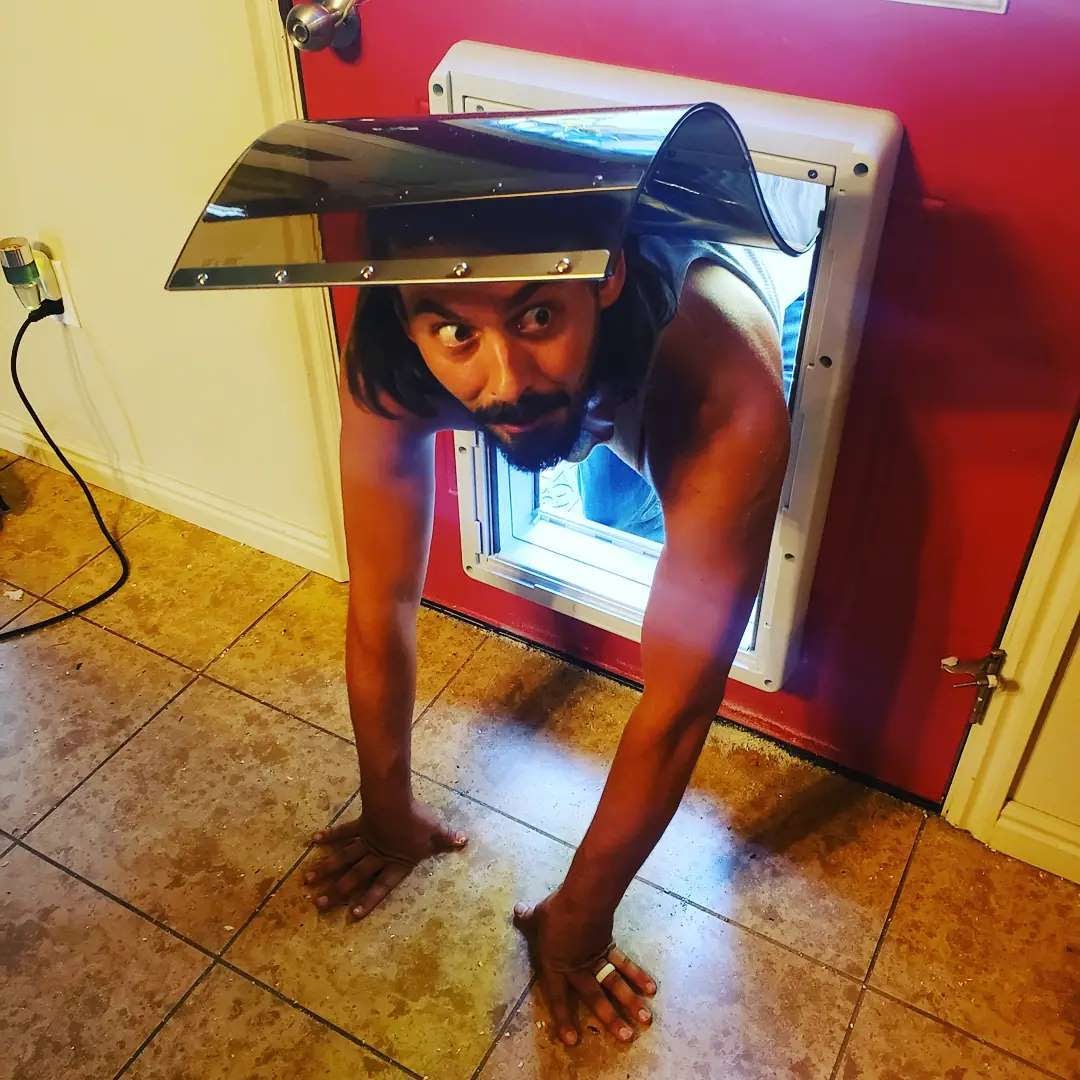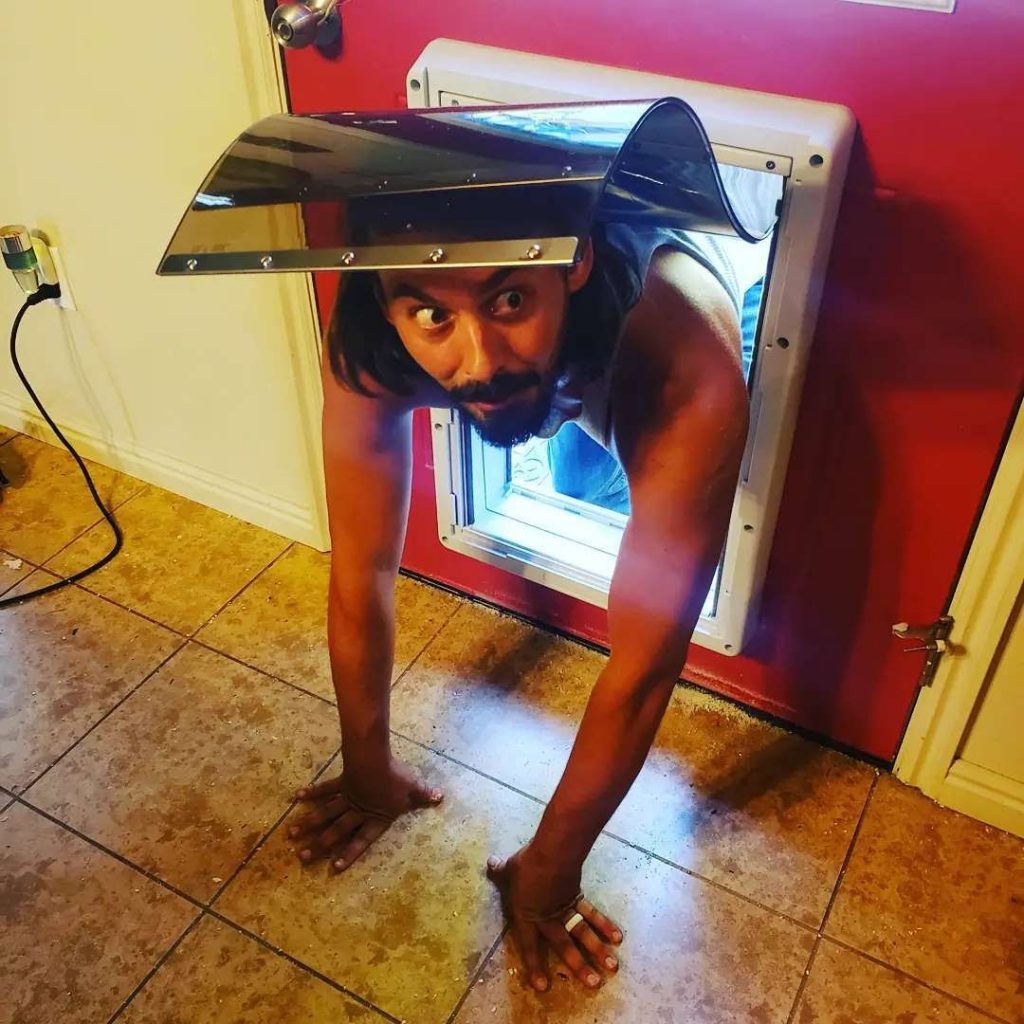 4. Doggy Glass Doors
The sleek design of the glass makes every door elegant and modern. Since you'll be having a door or a wall that is full-on glass, why not make a tiny door for your pooch. This doggy door idea is made of glass while the hinge is on top. Your dog can easily push the door to be outside or inside. Make sure that the doggy door allows being pushed in both ways to provide better access for dogs.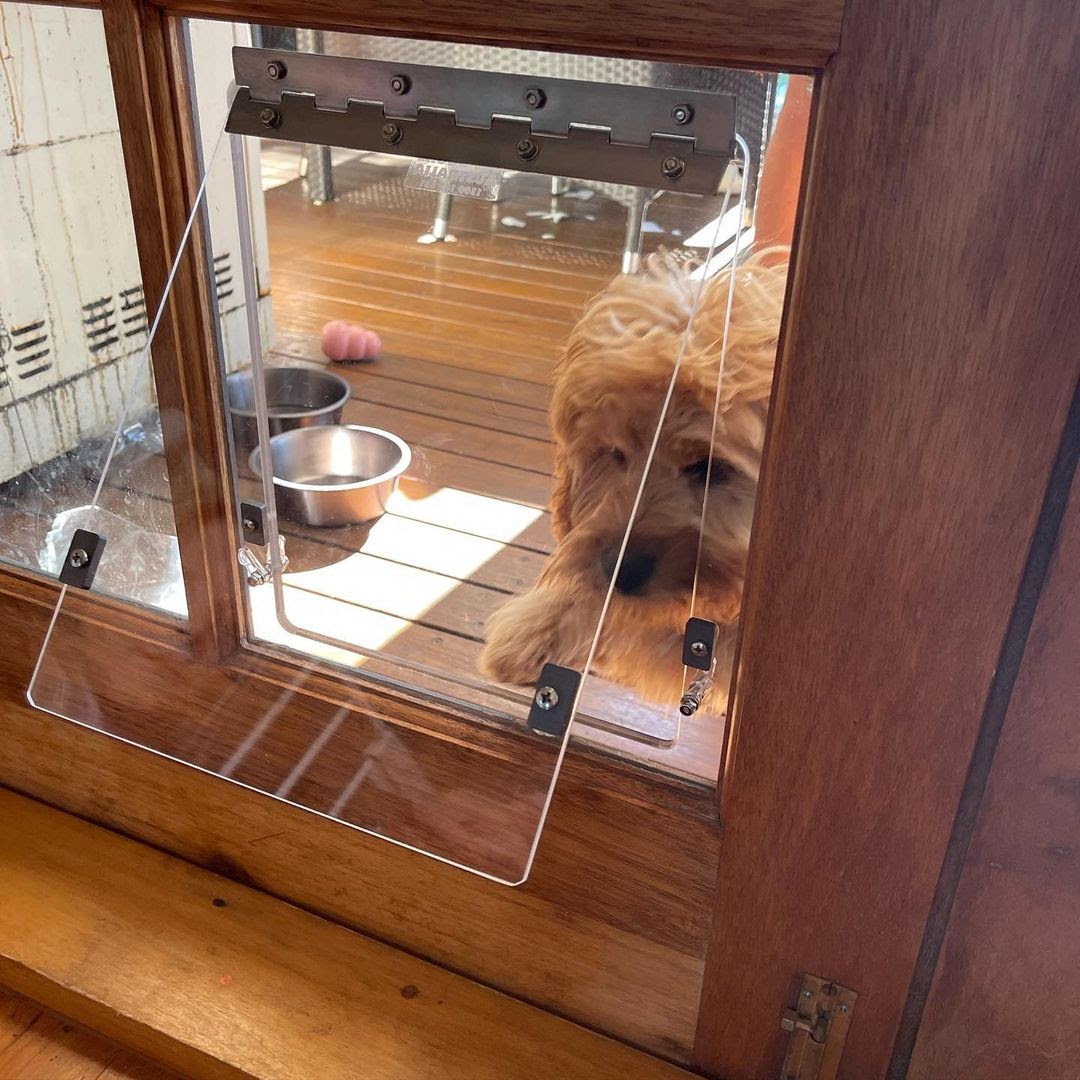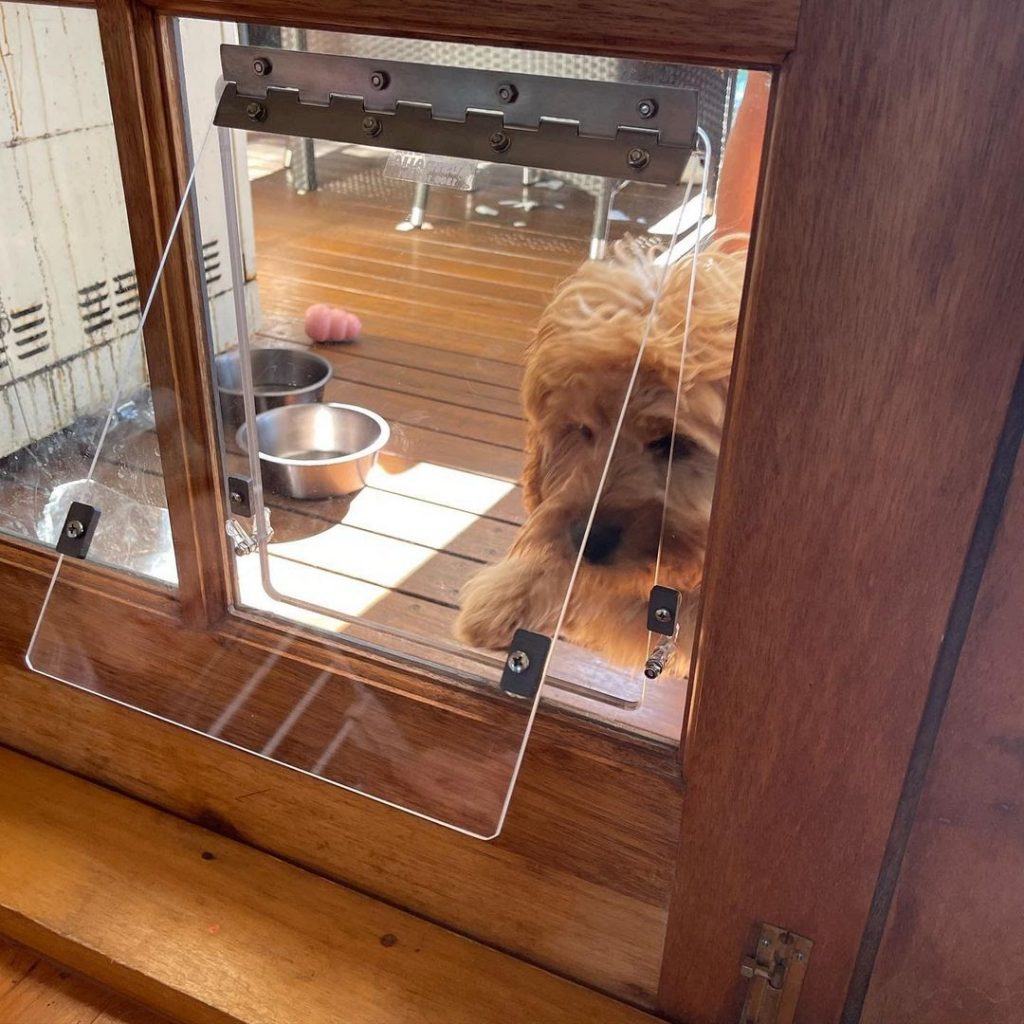 5. Customized Doggy Door
You can always make a design and let your door provider create a door that is perfect for your Big and Small Dogs. This is a door design that allows big dogs to jump and a tiny pet door for the small ones. It is made of wood that gives a calm and peaceful vibe around the house. As you can see, you can let the door open in half and let the fresh air in. It will be a suitable design too if you have kids that you keep inside the house but are not limited to the views outside.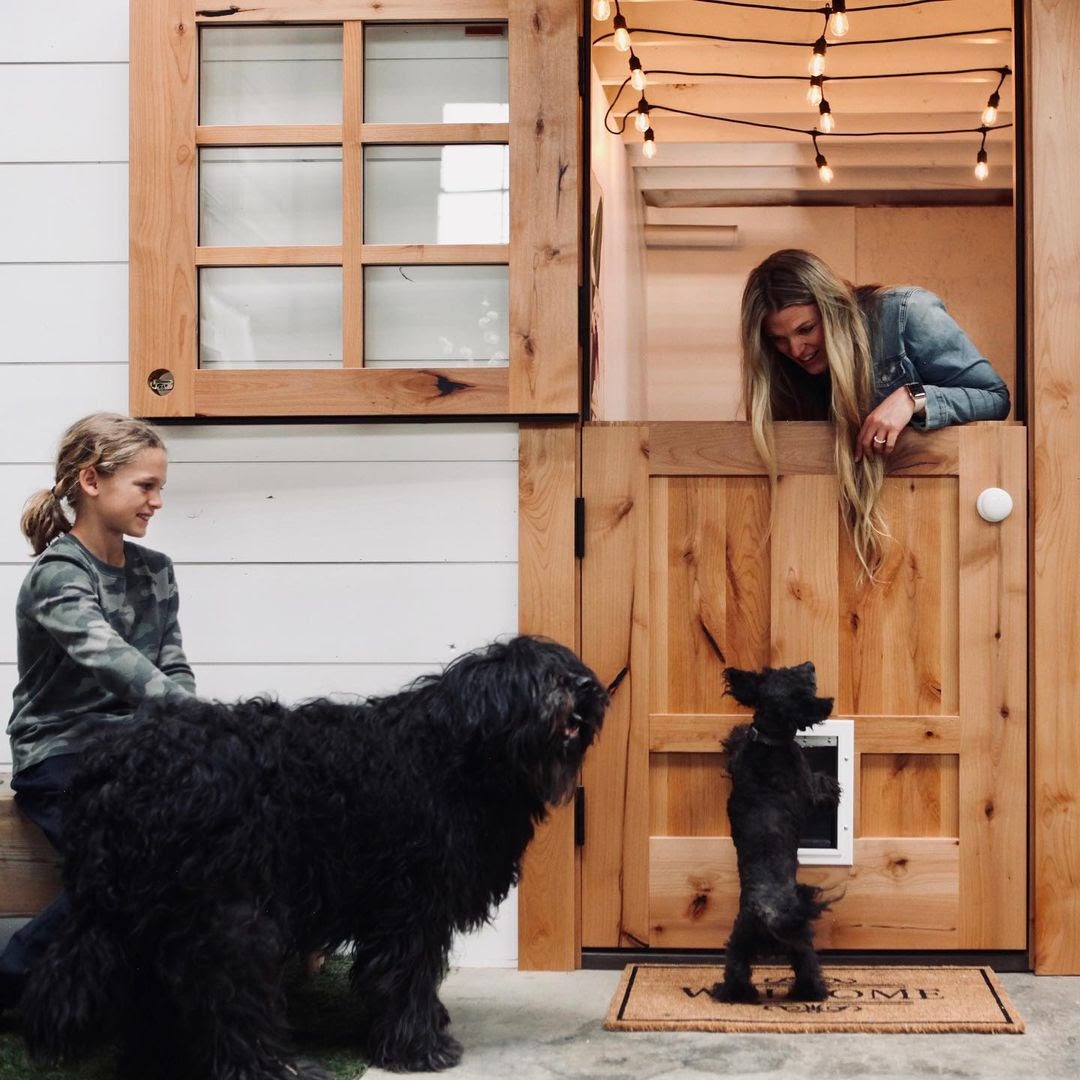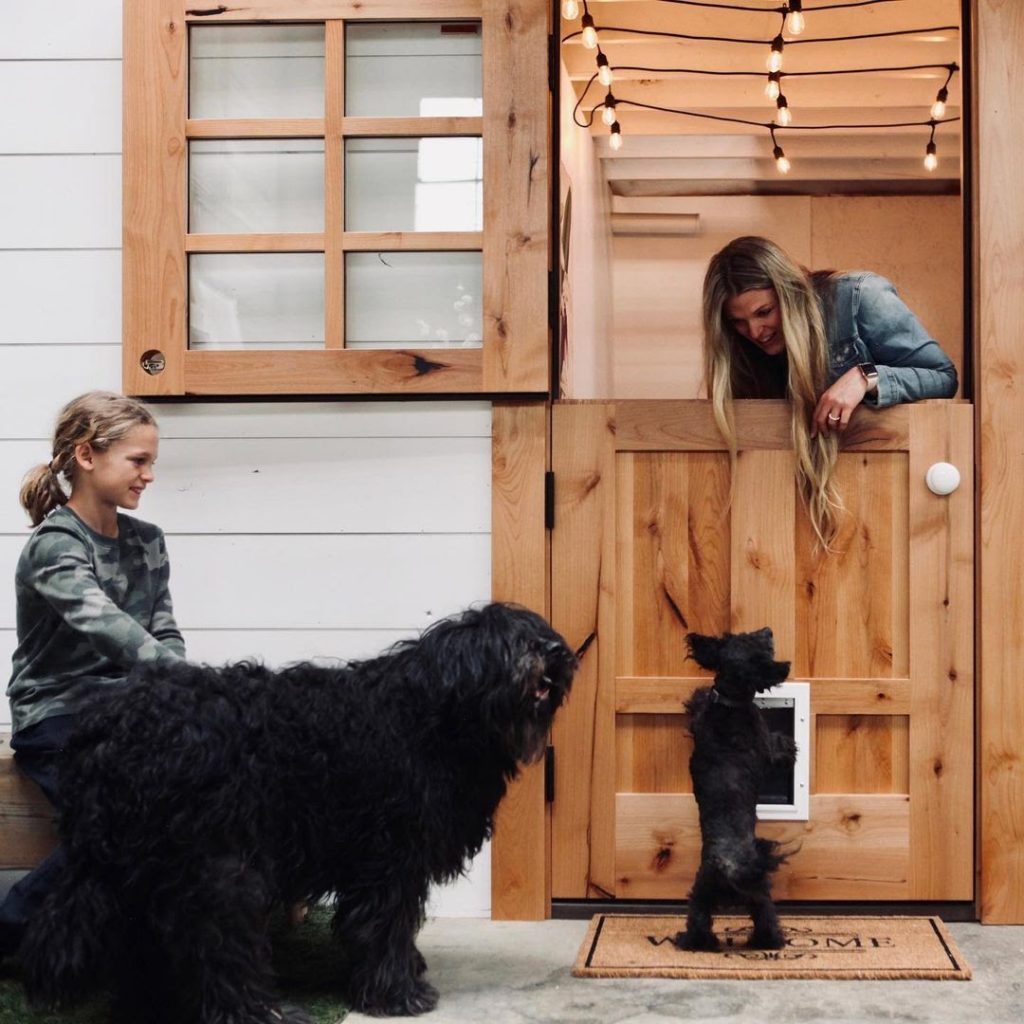 6. French Doggy Door
Owners oftentimes have a French door in their house and this could be a nice pet door for your cute little pooch. Don't limit yourself to rectangular doggie doors. Make it exciting and pleasant to the eyes by installing this. It's important to note that you must put an allowance on the door, just in case your pet gains weight in the future.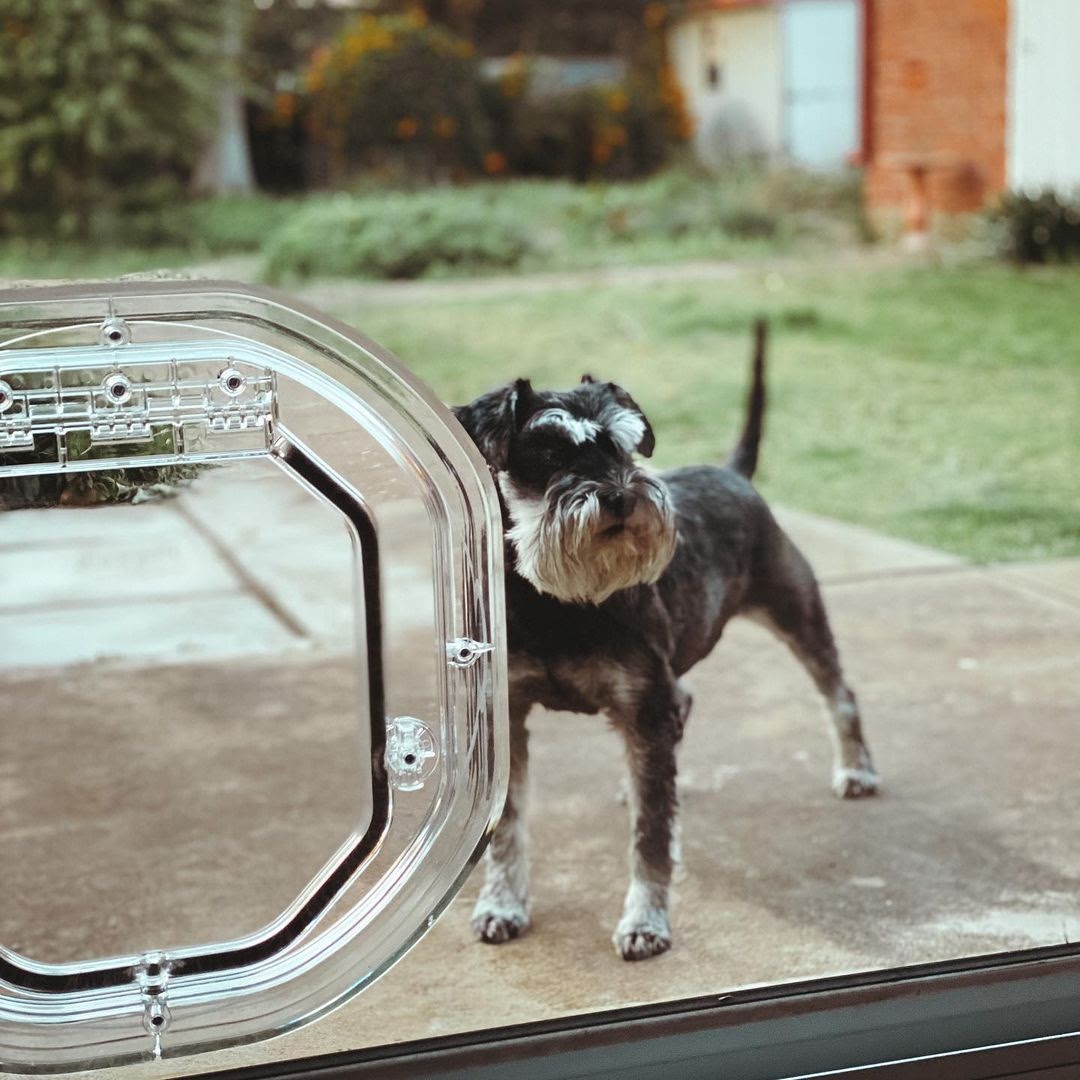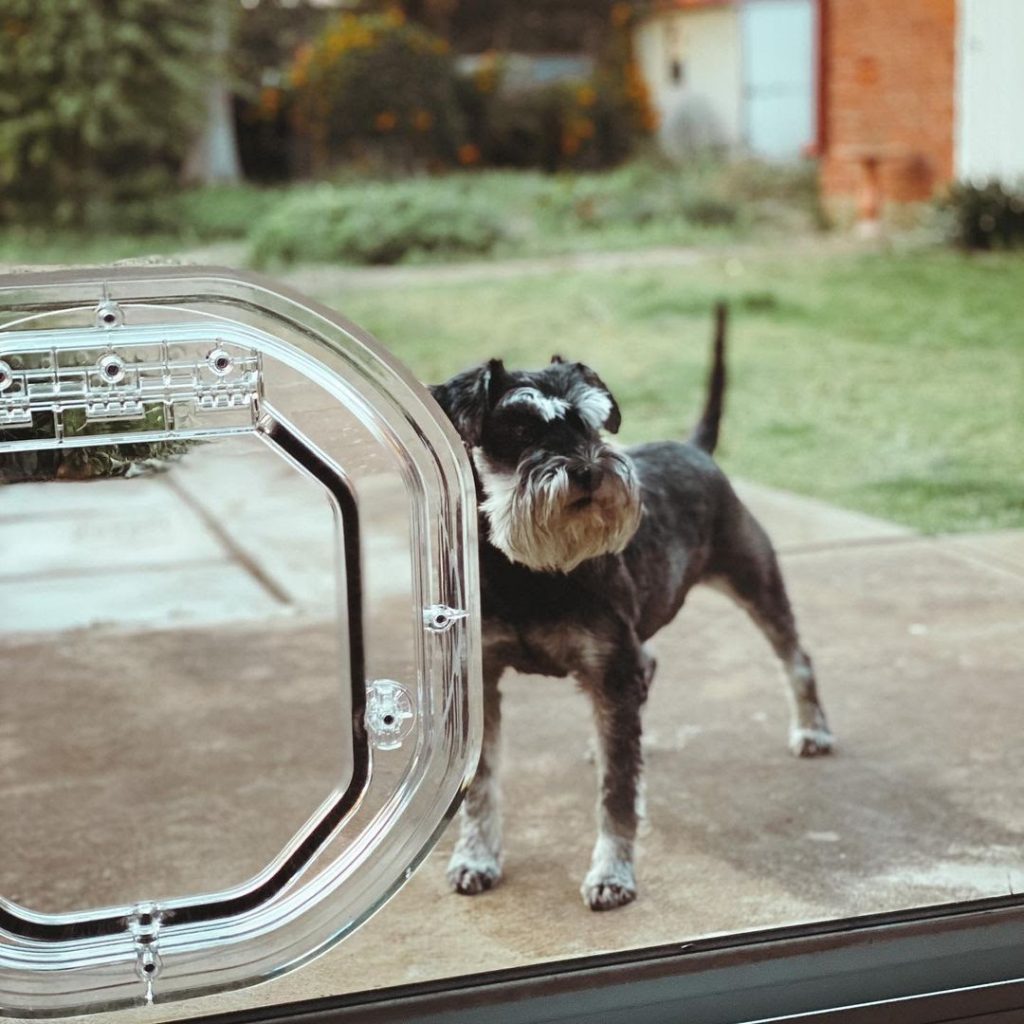 7. Pet Door Straight to its Inside Space
If your dog has their own doggy house inside then instead of using the main door, you can a hole it in your wall and buy or personalize a doggy door for your furry friend. It will be like getting inside their own house and giving them the space and freedom they needed. It has a double door that can be pushed when the door wants to go inside and stays open when the door wants to go outside. Although, it is ideal to put a magnetic flap so that the door is still closed preventing snakes and any creatures from coming inside.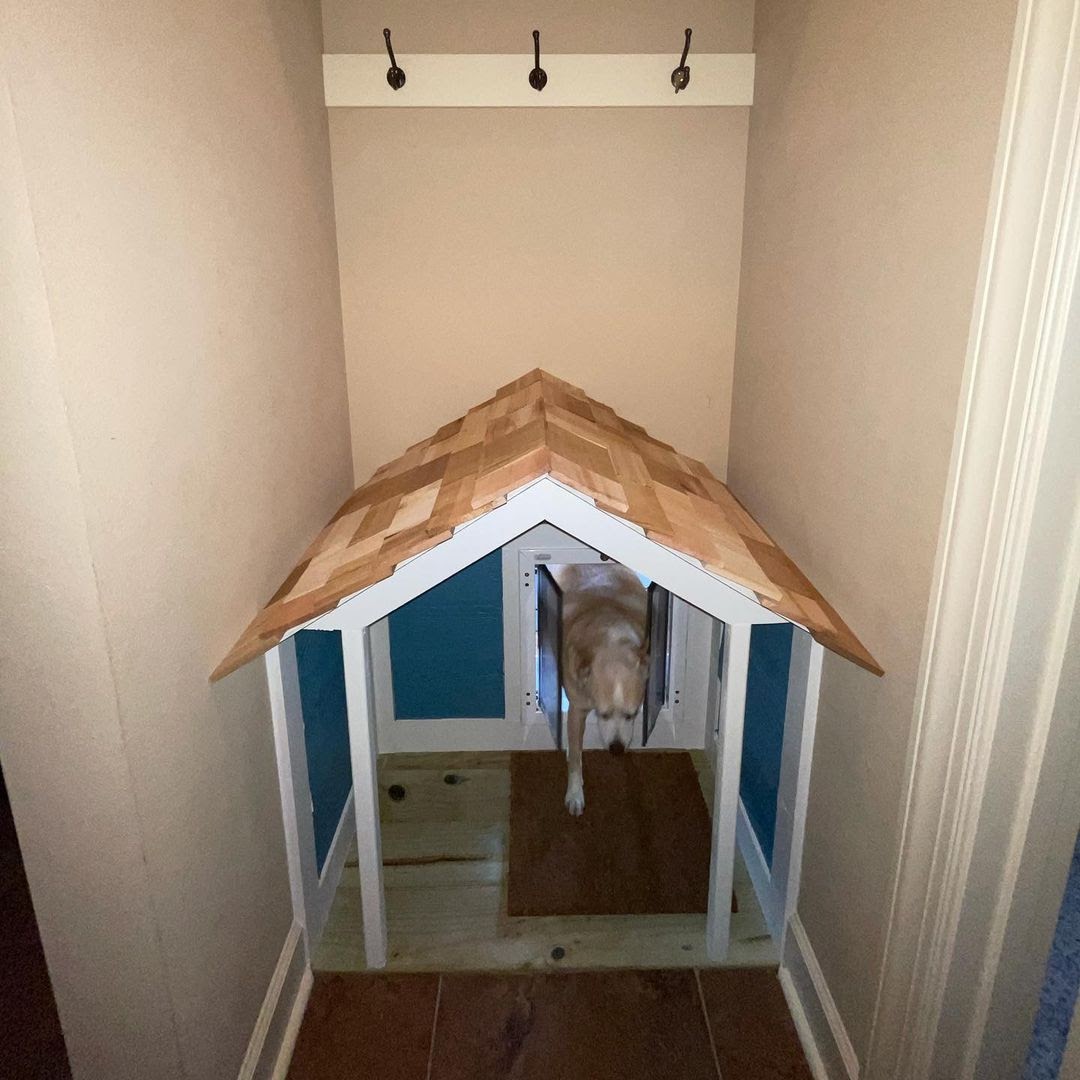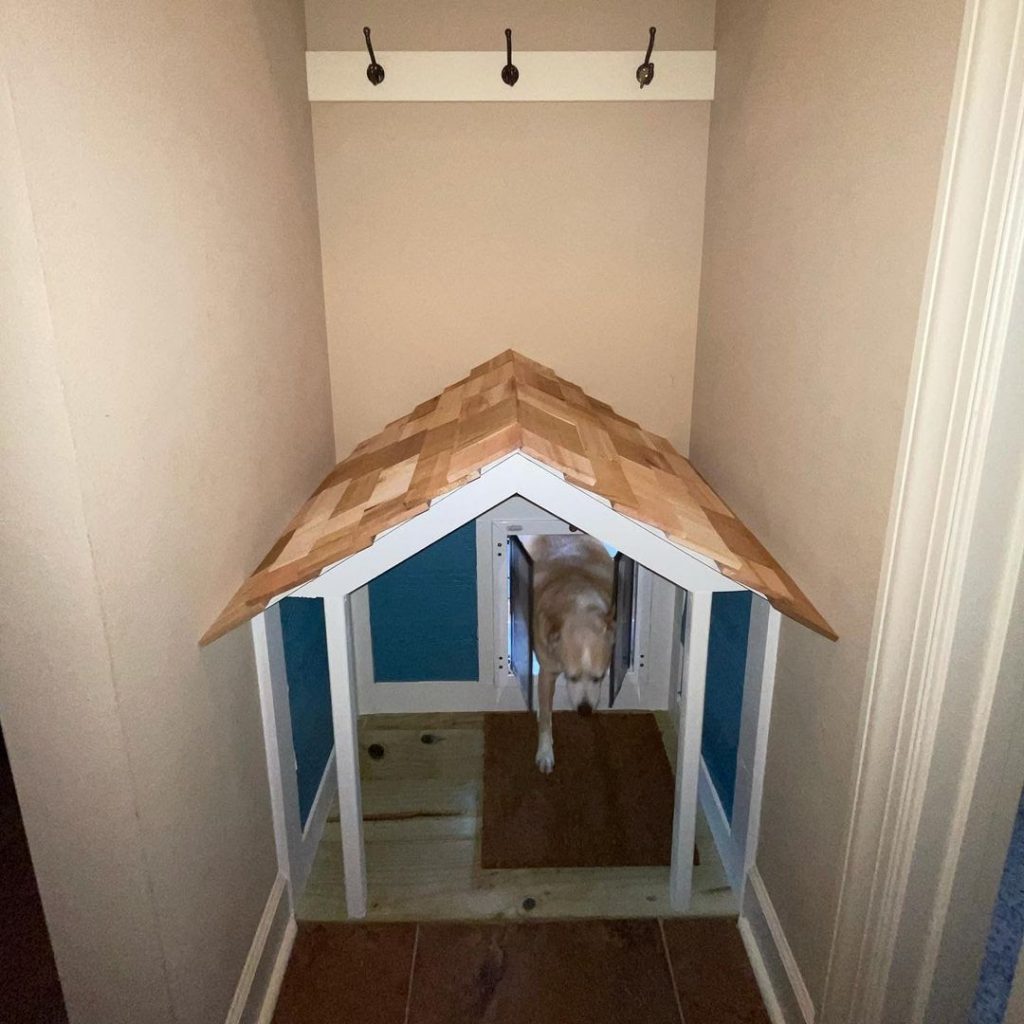 8. Window Aluminum Doggy Door
Since the main door is not allowed to be used as one of the doors you can make use of your windows. If you have a good jumper then there's no problem but if you have a tiny pet, then you should provide stairs outside the house. If you can do it yourself like cutting the glass on windows and inserting brackets for the door then it's fine. But if you can't do it then ask your contractor to and state your plans. Your pets would love you even more and you can improve their quality of life.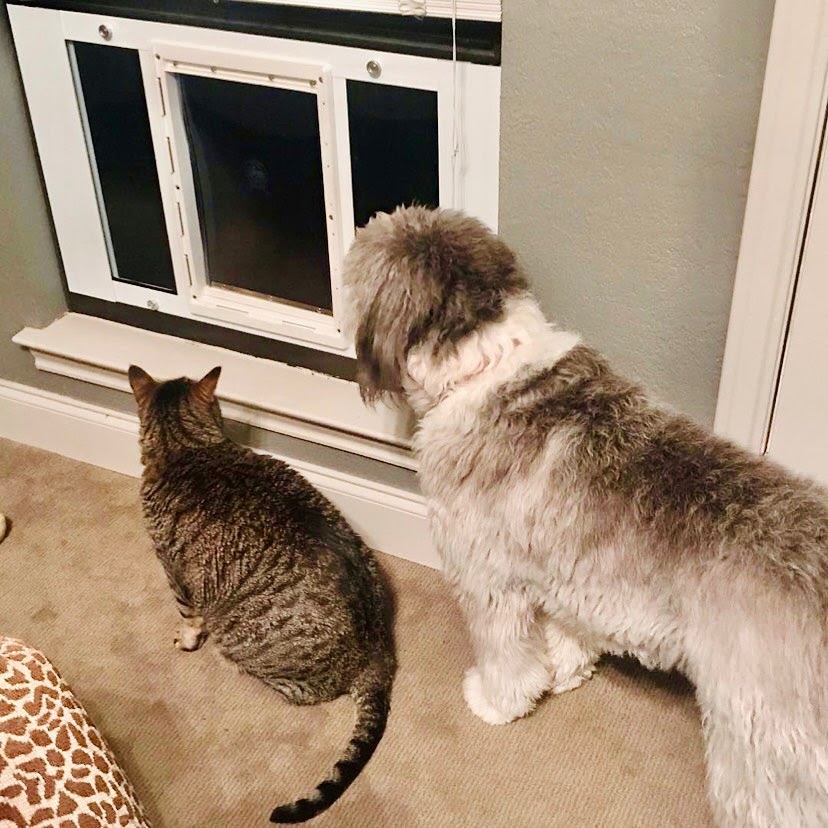 9. Adorable Doggy Door
You can make your doggy door fun and interesting by putting designs around. It will make your house more fun and dog-friendly when you put an effort to put decorative designs to its doggy door. You can also make it seasonal like Thanksgiving, Halloween or Christmas just like how you would design the main door. It will be a good background for pictures if your dog is famous and has a social media presence.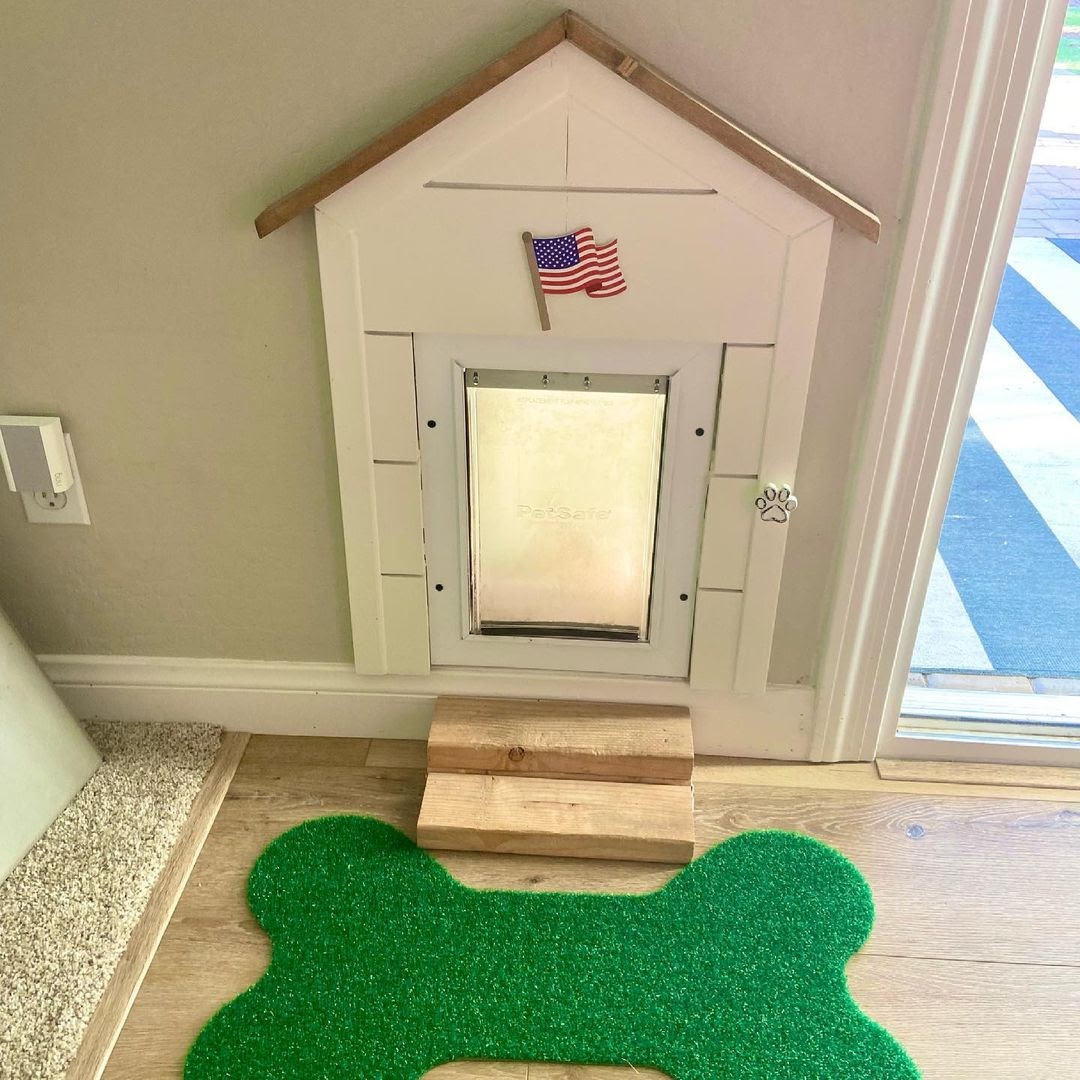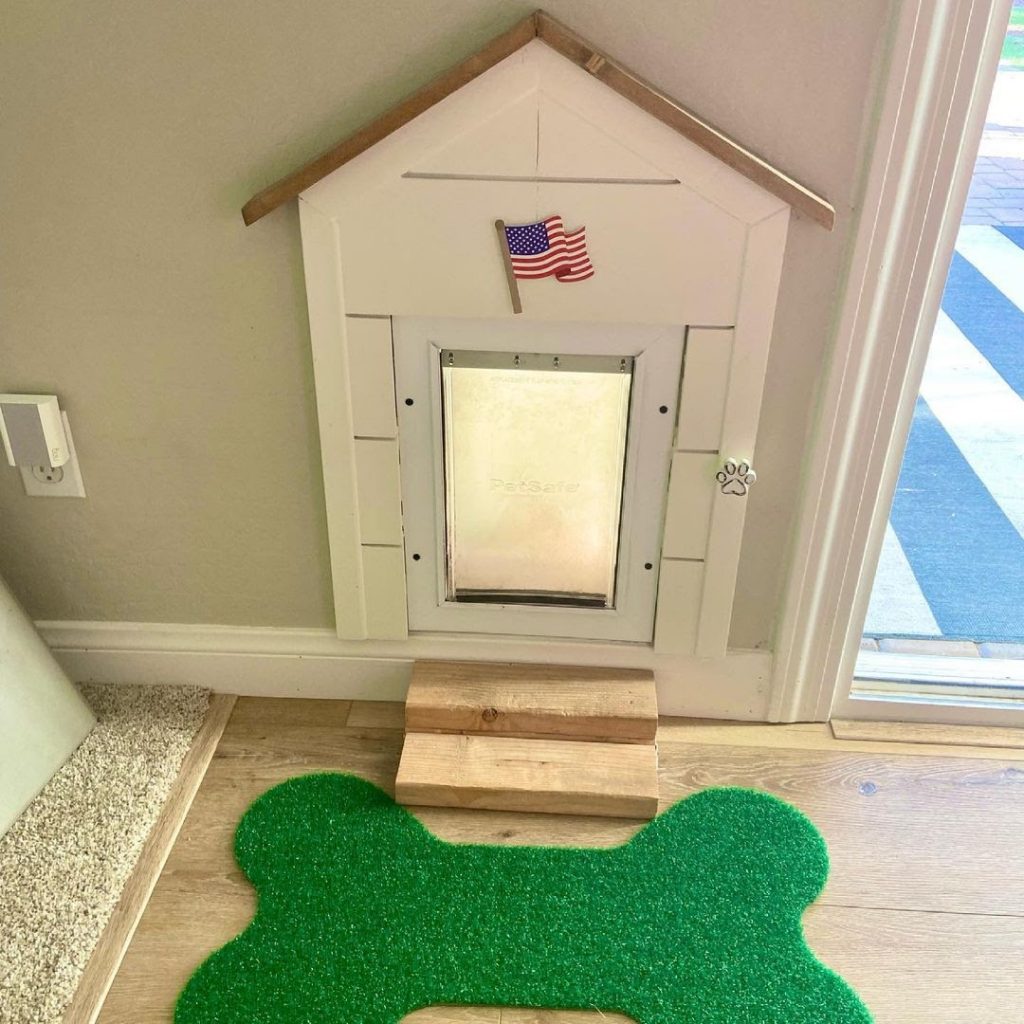 10. Wood Doggy Door
The Doggy door does not necessarily mean that it leads outside but rather to specific places around the house like its own room. You can add a dog door for your pooch cave so that they will be unbothered if you have pets around the house. Just make sure that you make it easy to open and won't suffocate them. Furthermore, the material is wood that will add aesthetic to your home.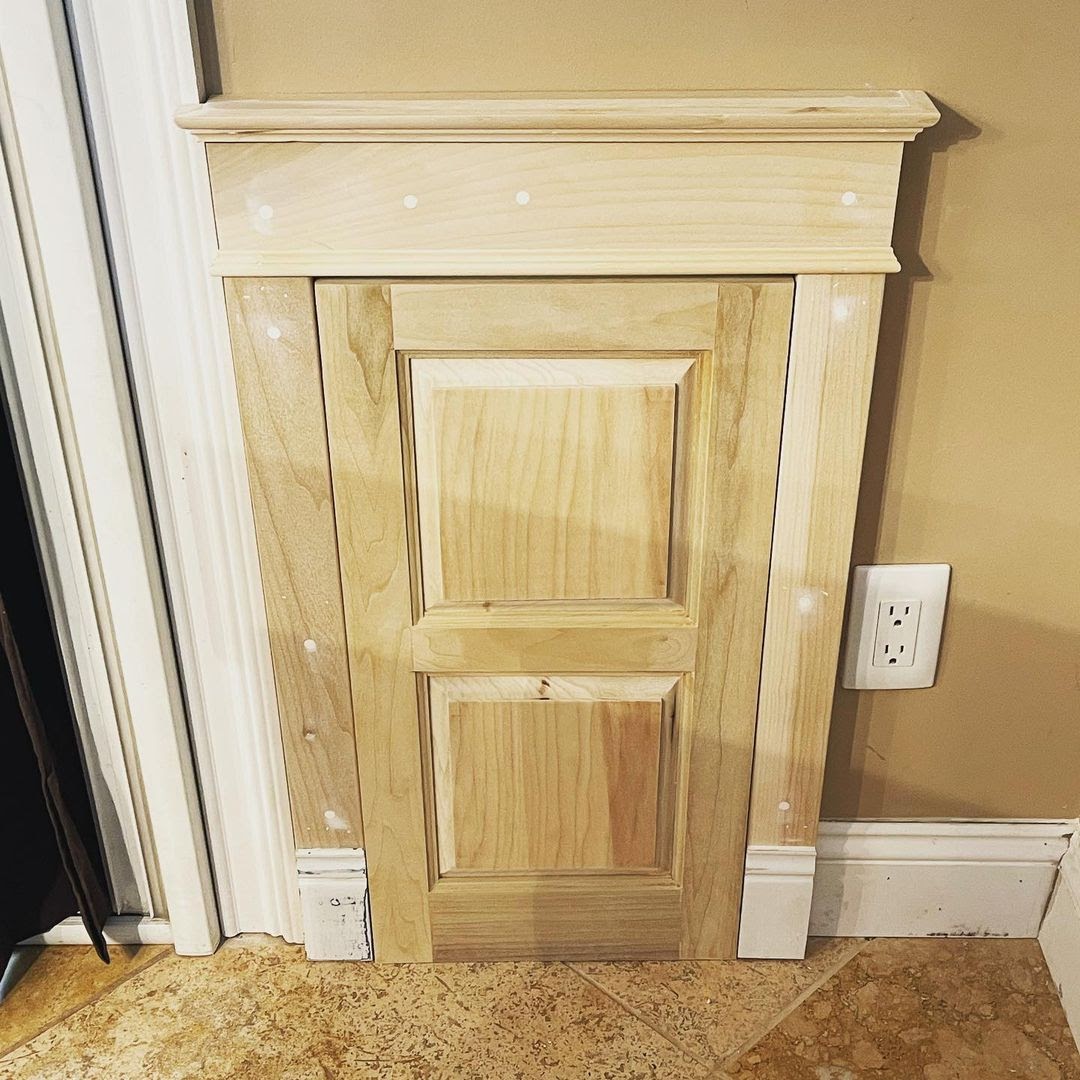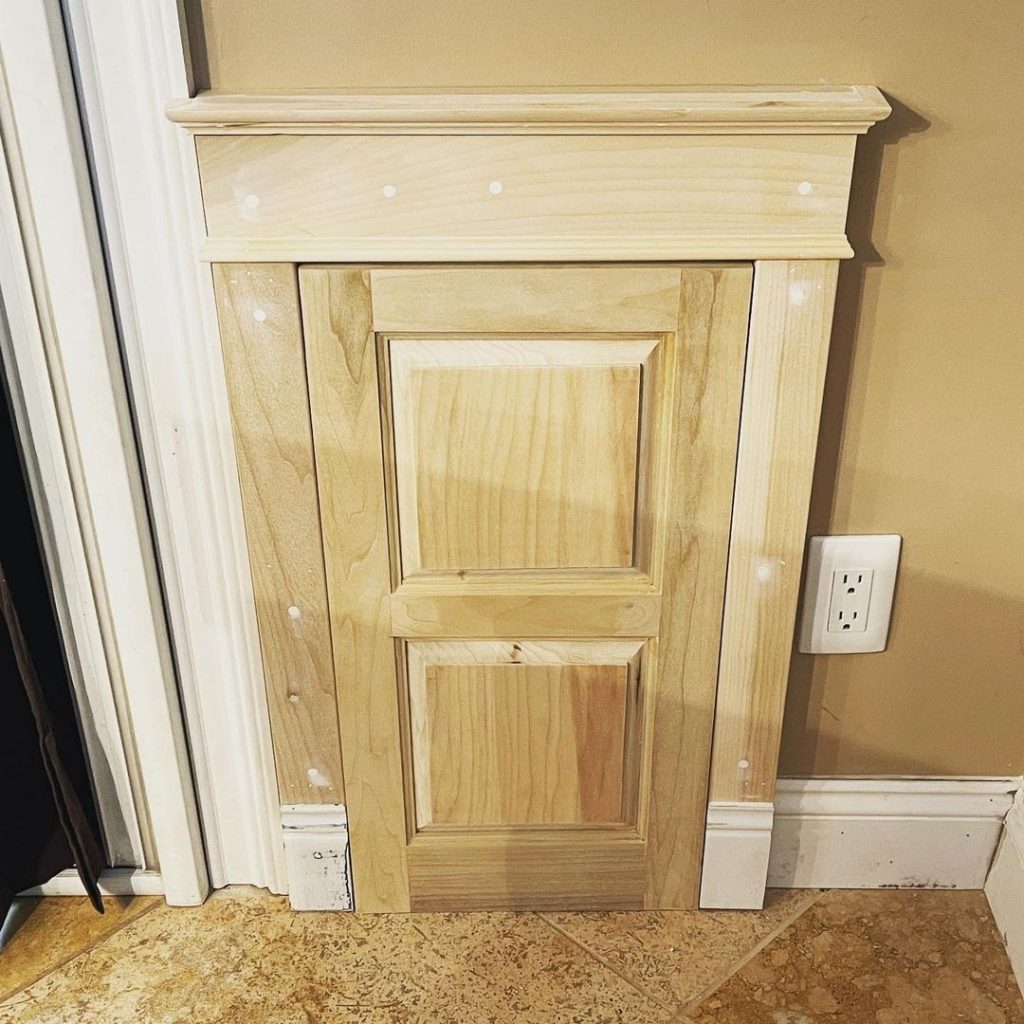 Our dogs may become annoying and cause us to be mad but that is part of the process. You can ease it by providing solutions to each request of your pooch. Not only are these doors limited to dogs, but they can also be used by your cats, turtles, rabbits, and chickens. In addition, aside from installing a door, you must also ensure that your dog is safe outside by keeping the area secure. Install fences, provide a shade, source of water, toys, and free your yard from unsafe plants.