Top 13 Fence Ideas to Keep Your Dog Secure at All Times.
There are a lot of missing dogs posted in every tree, establishments or on social media. The pain of losing your dog because they've gone outside can cause massive anxiety to you and your family. It will be painful not to see your pooch's lovely face again or to hear the news that they've been hit by a car. Thus, to prevent such instances, it's best that you install a dog fence to keep your dog secured from accidents and external danger all the time.
How Can I Secure My Dog When Playing Outside?
Install a fence for your Dog. You can have peace of mind knowing that they are playing in a closed boundary wherein no aggressive dogs can harm them or no stealer can take your dogs away.
If you have an entire yard unused, then allow your dog to run free and enjoy digging. There are tons of dog fence ideas we can share with you.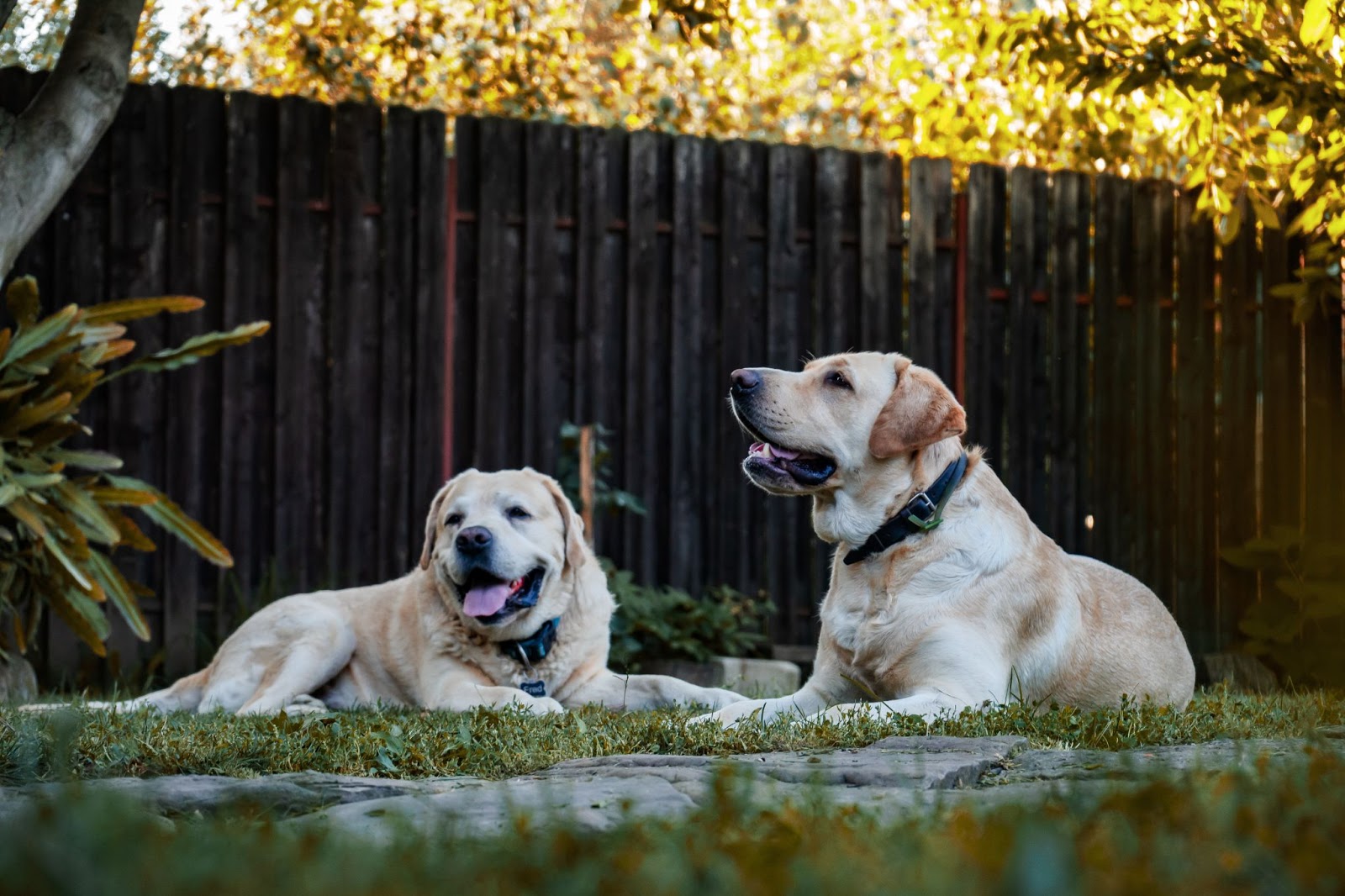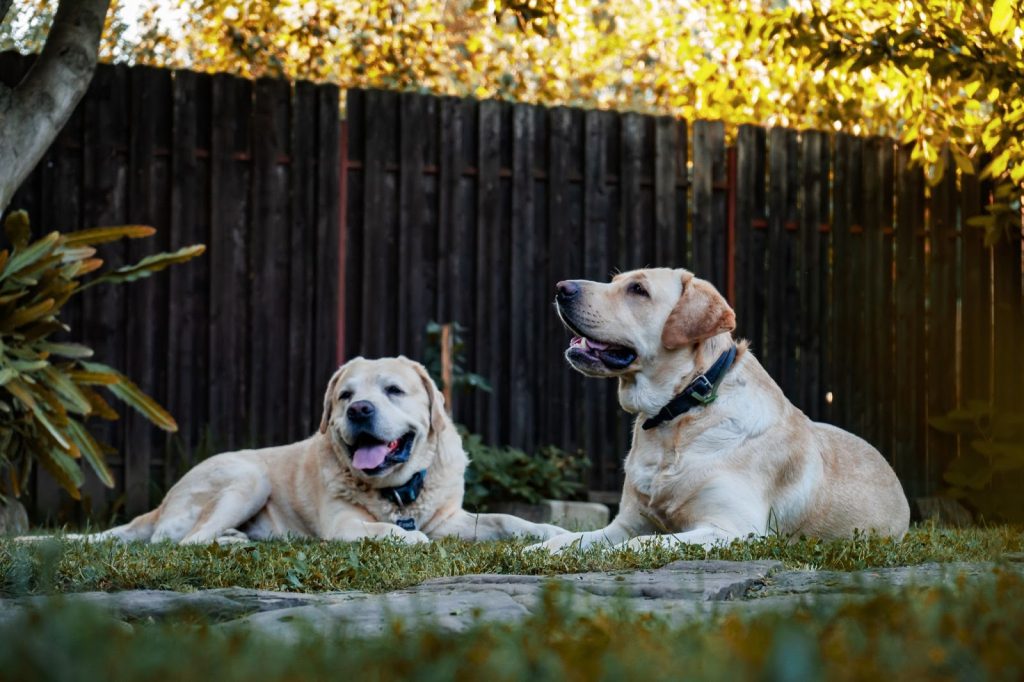 Top 13 Fence Ideas to Secure Your Dog
Now, let's see what is the best style of fence you can build for your dog. You can absolutely make it permanent, temporary, small, big, or just a portion for your dog to have space on their own. 
1. Temporary Dog Fence
There are a lot of Temporary Fences you can order online or at your nearest Pet Store. These are the ones you can assemble and disassemble anytime. What is amazing about these fences is that it is space-efficient and affordable. 
Photo from: AliExpress
If you are a pet owner that lives in an apartment complex and it has a large backyard for dogs, then you can bring the fence downstairs and place the dog fence. It has supports so that the fence will be sturdy and able to contain your dog. Although, this type of fence is not ideal for a dog that is aggressive and hyper for they can easily push the fence.
If you have smaller dogs that are behaved and were equipped with training then you can choose a Temporary Fence for your Dog. These fences are just one click away from arriving at your doorstep.
2. Wood Fences
Wood fences are fences good for houses that have a decent amount of space. Not only will it look good on your house but it can also be a sturdy fence to contain your big dogs. There are a lot of designs and types of wood you can choose from. 
Photo from: (@superiorfencewestmichigan)
Pick whether which type of wood you're going to use for your dog fence:
Pine Woods are inexpensive woods, perfect for pet owners that are on a strict budget. It will also last long and not be prone to shrinkage.
Cedar Woods are expensive woods but if you are looking to remodel your house and you want to add a natural touch to your fences then you can opt for this type of wood to secure your dog and to design your house.
Similar to Cedar it is also expensive and has a natural insect repellent. You can choose this wood material for your dog fence.
To have a long-lasting wood dog fence, be sure to weather-proof it especially when the summer season is out. Your fence will suffer greatly if you do not coat it.
Photo from: (@superiorfencewestmichigan)
3.  Chain-Link Fences
If you want a dog fence that will keep your dog inside but don't want to compromise the view outside, then install a Chain-link fence. The Material for this dog fence is cheap and easy to install. All you need to have is a metal or wood stake as support for your Wire Mesh, nails and you can build your own dog fence.
Photo from: (@allstarfencellc)
Dogs love to observe people and are curious enough to bark at whatever item or moving objects that capture their eyes. By installing Chain-Link Fencing in your yard, you can keep your dogs entertained by people passing or cars passing by. In addition, chain link type of fencing will give you the illusion that your backyard and front yard are wider. However, if you want privacy then a traditional wood fence is for you.
The Chain-link fence is also durable and can withstand any weather. Furthermore, it is a cheap fence idea that if it gets broken, the repair is easy to do in a day.
4. Playground Dog Space
There are instances that pet owners do not want to put fences in their yard. The possible option would be to choose a space wherein you can put fences just for your dog alone. However, your dog might feel limited in this space and get bored. What you could do is to add a playground with it, build a house inside wherein your dog can explore, add toys, and a comfortable space wherein they can rest.
Playground enclosure is one of the solutions wherein you can keep your dog entertained and happy when you go to work or run your errands. It will lessen their separation anxiety, just make sure that big dogs can't just easily jump at your fence.
5. Metal Dog Fence
Metal fences are an ideal fence for your house to be more elegant looking and sophisticated. The dog fence can give you the assurance that your dog will not ruin your fence like how they can scratch and do it on wooden fences. 
Photo from: (@aspenfencing)
The dog durability will vary on the type of material you choose for your metal dog fence. These are the following choices:
Steel and Iron are metal that will last long but are more prone to rust, you can solve this by having the fence painted. The aluminum is rust-resistant and also an ideal type of metal for your dog fence. Metal is the most long-lasting dog fence you can have, make sure that the design complements your hour house design.
6.Ranch Style Dog Fence
If you want a more country look fence idea then you can do it with your new dog fence. Basically, the fences on the ranch are made of wood with wire mesh so that it's easier to see the animals in the enclosure. If you have a sizable property then you can opt for a dog fence that will allow your dog to run free and still the other side of the fence.
Photo from: (@ashevillefence1)
7. Budget-Friendly Fence
There are fencing materials that you can afford and can be a dog fence if you are low on budget. I am referring to the deer net which is a flexible and cheap option. In addition, a deer net fence can be movable, if you feel like you have to have a fence for your dogs then you install it and if you feel like you want to take it in winter, you can remove it. The flexibility and the affordability of this kind of fence are ideal for dog owners with dogs that are not aggressive and the ones that will go on their way to make it to the other side of the fence.
The deer net is not hard to find, it is locally available. Furthermore, deer net fence design is easy to replace whenever it gets ruined.
Photo from: (@craigschinaman)
8. Picket Fence
If you are worried that the dog fence will take away all the beautiful landscape you've got in your home, then there's always a picket fence that you can install to make your house feel like home without being too private. With this dog fence, you can still show off your garden, your beautiful flowers, and the wonderful design of your home.
You don't have to sacrifice style for your dog to freely run in the backyard. Keep your dog contained and have a nicer home altogether.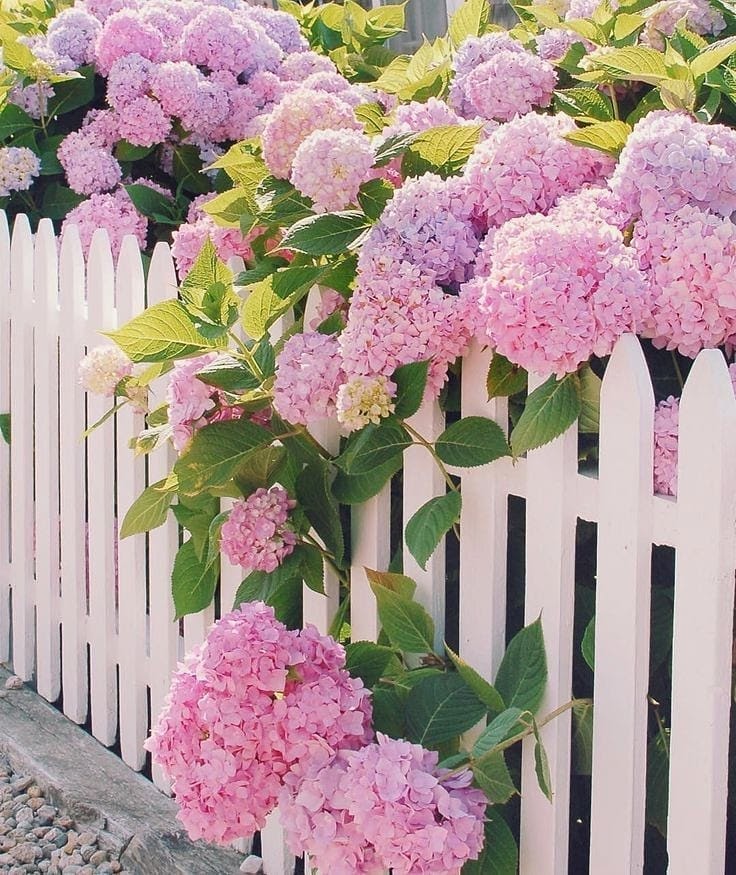 9. Pallet Fences
Who said that dog fences should be brand new? Dog owners can definitely use a second-hand pallet as a dog fence. It will be wiser and efficient plus it would look just like a wood dog fence.
What's good about this choice is that it will not be expensive, environment-friendly, plus you can have fun painting the fence according to your home and design. In addition, the spaces in the fence will allow your dog to peek at the people outside your home. They will not entirely feel that they are in prison. Sometimes, it just takes more research so that you can allow your dog to play and exercise securely in your yard.
Photo from: (@mouldylemons)
10. Wire Dog Fence
The wire dog fence is a fence ideal for dog owners that has Big Dogs because small dogs can easily pass the fence. Although if your dog wants to go outside it can easily ruin the wire unless your dog was trained to obey you and behave in your yard.
However, the fence is ideal for guard dogs to see the lurkers that want to harm your house or steal something.
Photo from: (@murphy_doggy)
11. Peep Bubble Dog Fence
In general, this type of fence is either a wood fence or a fence that is totally covered for privacy, however, there's a hole enough for your dog to insert its head and watch the other side of the fence.
It will be essential for your guard dogs to be aware of thieves or so that you can eliminate their need to see the other side.
12. Tall Chain-Link Fences
It is important to note the type of dog you have and its capacity to jump or escape your yard. If you have a jumper then it's best that you install a high chain-link fence so that you will not worry about them getting away. 
What's nice about this fence is that it is high enough for you to limit your dog to jump but it has a wire-mesh material that allows your dog to see outside your fence.
13. Invisible Dog Fences
Pet owners are not limited to installing physical fences alone, you can also install invisible dog fences if you want your home to have a trap like in the forest. An invisible dog fence is an electric fence that was installed underground so that your dog will be confined in a certain area. It is connected to a dog fence collar allowing this Invisible dog fence to work on your dog. The collar will transmit a mild electric shock on your dog causing them to step backward and not go on any further.
Photo from: (@presidentpet.jennifer)
If you think that it might be harsh for your dog then best install a physical fence. Invisible dog fences are for owners that do not want a fence and just want to keep their yard the same way.
Although, if you want your dog to have fun, enjoy running & chasing while being safe then pet owners must make some sacrifices.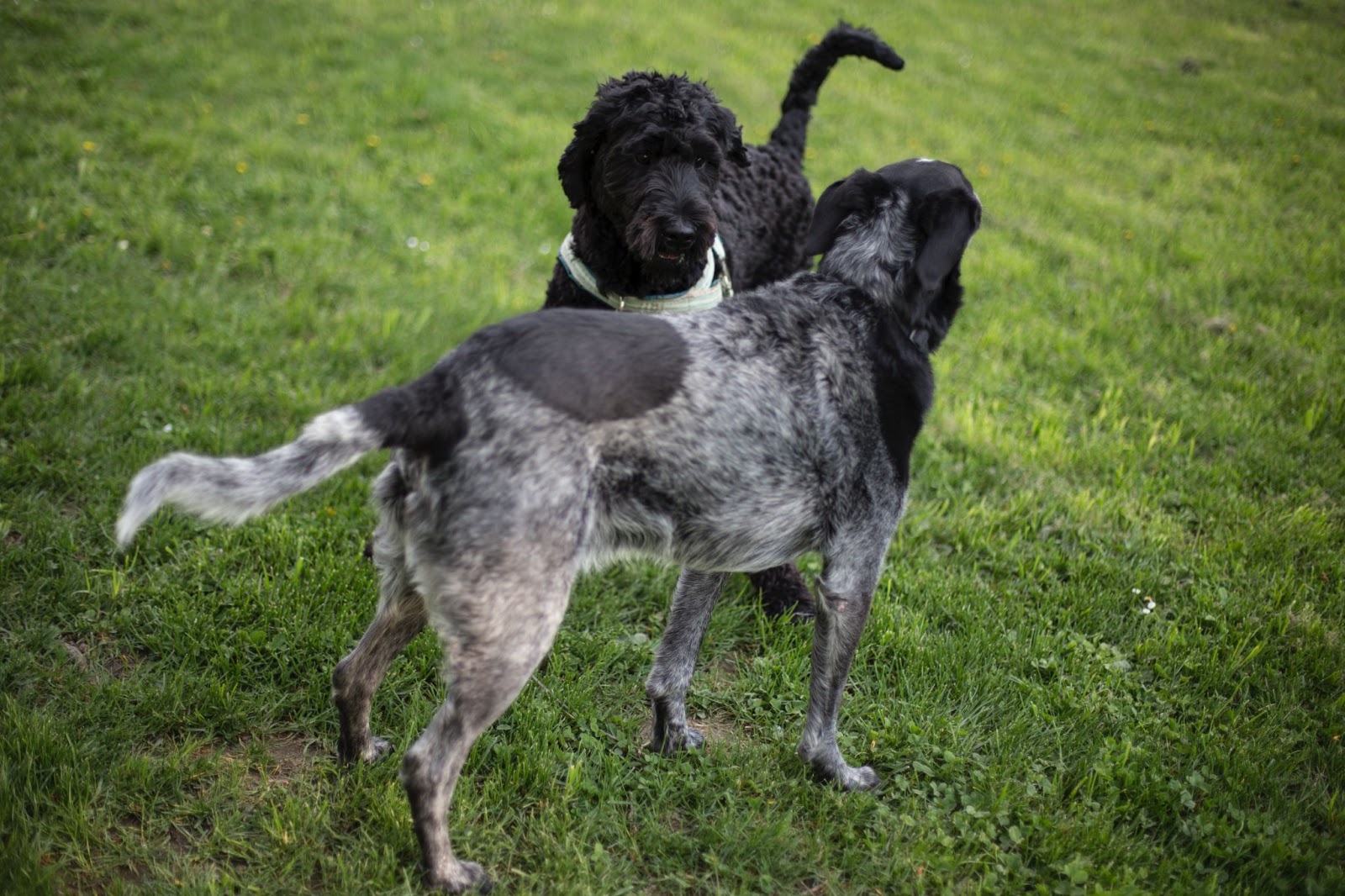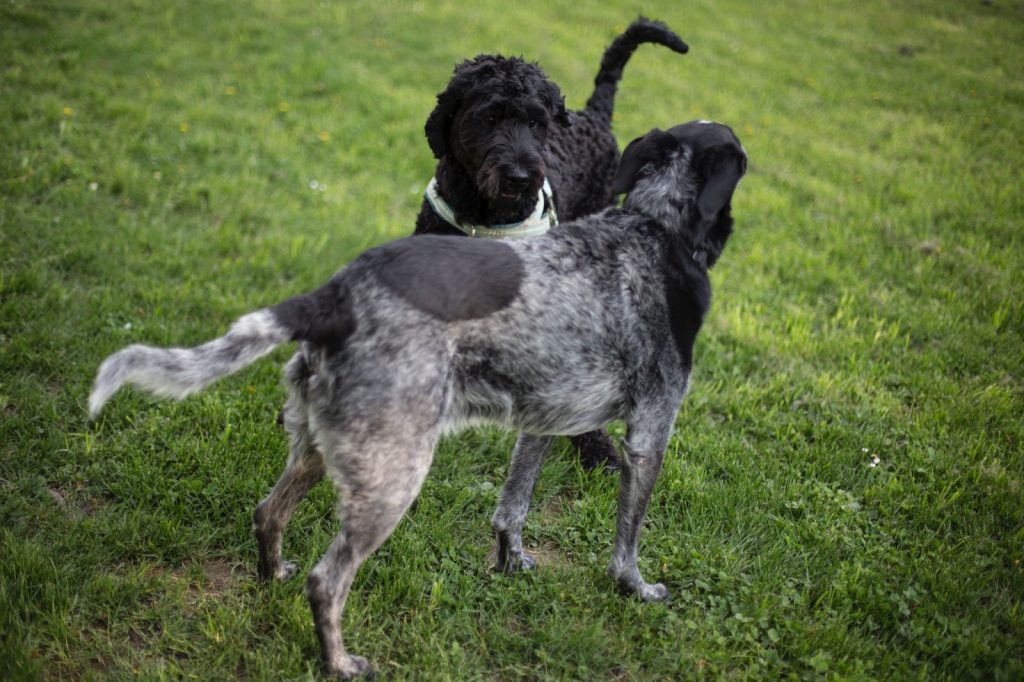 Whether you have a dog or not, fences are the best solution to keep thieves, animals, and external dangers from coming in. Fences are also beneficial to your dogs, imagine a life of freedom and happiness because they could run, dig and play outside. Another reason why it is required to have a backyard fence is so that you can avoid unwanted mating of your dog from other dogs. In addition, you can also make sure that your dog is safe from harmful animals and aggressive dogs that want a fight.