Best Dog Rescues Bakersfield: Top 8 Places for Adoption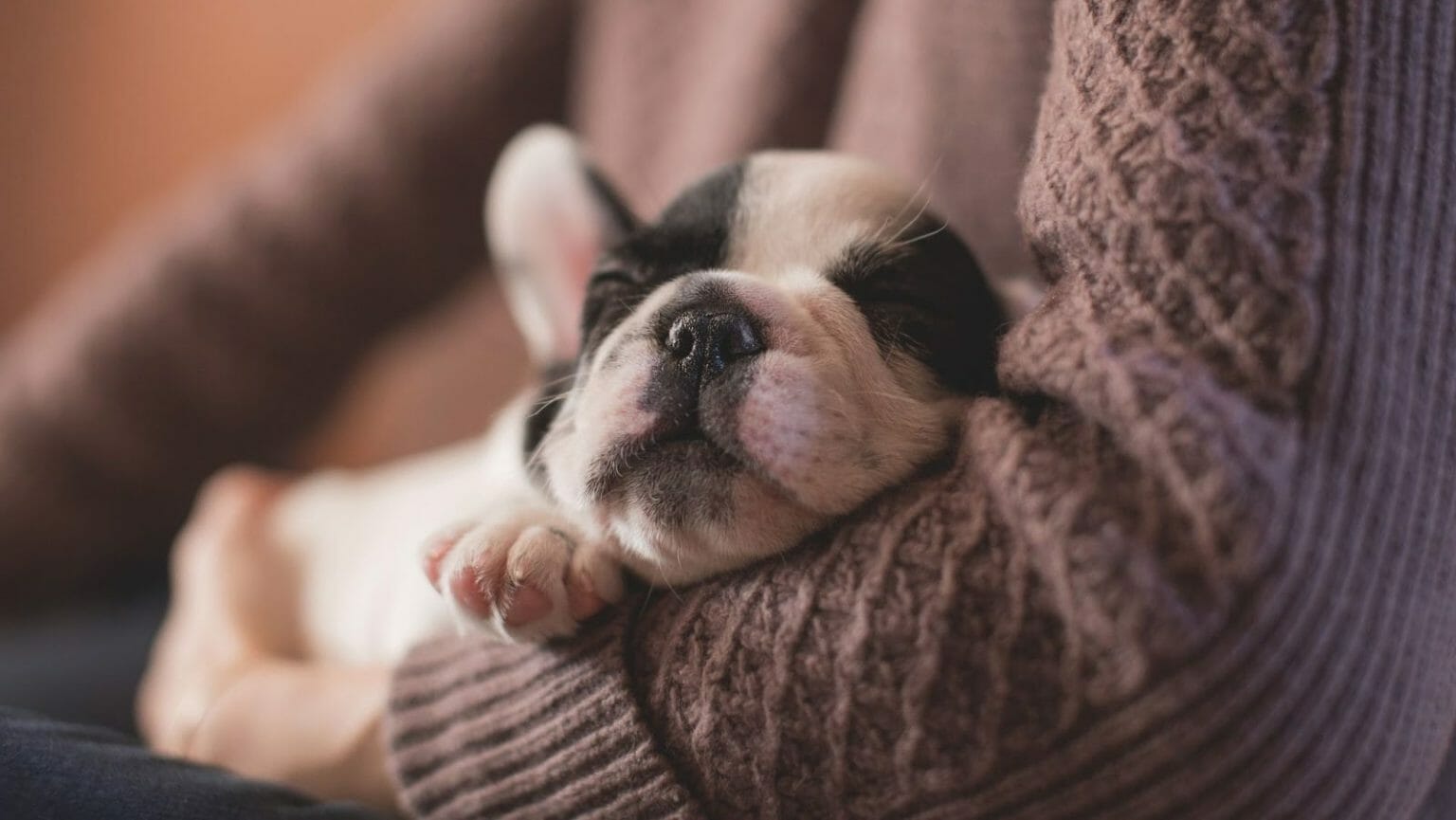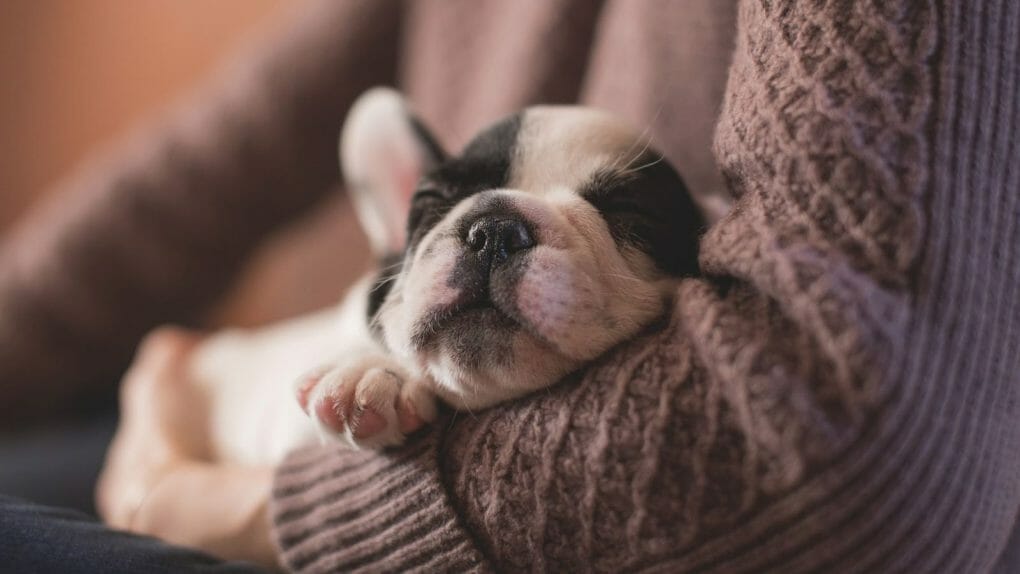 If you're contemplating getting a dog as your household companion, consider bringing home a rescue. They're fun, smart, dependable, and have a story to tell. After all, millions of pets are homeless in the United States, yet the number can be reduced through a collective effort which involves adoption.
You can always be part of the solution. As they say, it's better to adopt rather than shop. It's more encouraged to take in unwanted dogs than motivate breeders to produce more dogs. This way, you're in for alleviating the pet population, which is timely and relevant in many places worldwide.
Start within your city. Find out the best dog rescues in Bakersfield, California. 
8 Best Dog Rescues in Bakersfield
If you're living in the residential areas of Bakersfield, you have to know that you're allowed to own three dogs which all should be spayed or neutered. If you have one and you want to grow your family, adopt by visiting the following dog rescues in the city.
1. Mutts and Runts Rescue
Brandi Reed started Mutts and Runts Rescue in 2017. In her first year of service, she has successfully placed 100 dogs into loving, furever homes. The motivation behind this is to improve the welfare of all pooches, especially since numerous strays are being neglected and abused.
Aside from adopting one of their rescues, the Mutts and Runts Rescue will also appreciate any volunteer efforts and donations. With several severe medical cases in some of their dogs, adequate financial assistance would be needed. 
To add, they've also extended their work in Reno, Nevada. A city where several families want to adopt but haven't enough dog rescues to take into their homes.  
How to contact them:
Website: Mutts and Runts Rescue
Address: Bakersfield, CA
Phone: 661-213-9022
Email: [email protected] 
You may also check them out by visiting their: Facebook, YouTube, and Twitter 
2. Lucky's Crew Animal Rescue
The Lucky's Crew Animal Rescue is a sanctuary and care facility for all dogs that need help. They welcome all neglected, abused, unwanted, and stray dogs in Bakersfield, and they join in efforts to get them to become fit as companion animals. The aim is to have them placed in permanent homes.
You'll have to apply by filling out their adoption application, so they can assess you as an adopter. A counselor will then interview you and suggest rescue dogs that match your lifestyle and personality. Be the next one to tell a great story with a rescued pooch!
The adoption process will be smooth and easy as long as you're committed to bringing one home.
How to contact them:
Website: Lucky's Crew Animal Rescue
Address: Bakersfield, CA
Email: [email protected] 
You may also check them out by visiting their: Facebook and Instagram
3. Bakersfield SPCA
A proud no-kill shelter, Bakersfield SPCA is also one of the worth visiting dog rescues for adoption. They're Kern County's original animal welfare agency that continues to operate to combat the act of euthanizing companionable animals for lack of funding, shelter space, or compassion. 
You're welcome to meet their adoptable dogs from Monday to Saturday from 9:30 am to 4:30 pm in 3000 Gibson Street. Take part as well in their community events where you can adopt and share the same advocacy with people in the local area.
How to contact them:
Website: Bakersfield SPCA
Address: 3000 Gibson St., Bakersfield, CA 93308
Phone: 661-323-8353
Email: [email protected]  
You may also check them out by visiting their: Facebook, Twitter, YouTube, and Instagram
4. Kern County Animal Services
Kern County Animal Services is where you can adopt, foster, or volunteer to rescue more abandoned dogs. So far, in 2022, around 1,237 pets have been adopted. Let the number grow even more by bringing one home for your family and encourage your friends to do the same.
You may have to pay a small varying fee before the adoption process is completed. This covers the dog's vaccination treatments, microchipping, and sterilization surgery costs. 
You'll find dogs of all breeds, sizes, and personalities at Kern County Animal Services. There'll be one that's only meant for you!
How to contact them:
Website: Kern County Animal Services
Address: 3951 Fruitvale Avenue, Bakersfield, CA 93308
Phone: 661-868-7100 
You may also check them out by visiting their: Facebook, Twitter, YouTube, and Instagram
5. Alpha Canine Sanctuary
Alpha Canine Sanctuary, as the name suggests, is any homeless dog's refuge, shelter, fortress, and sanctuary. It's a 20-acre ranch located in the foothills of Bakersfield. There are caretakers on-site, so all dogs are adequately monitored, socialized, and well-taken care of.
The place is vast for all these dogs to roam and run around, and there are enough shady areas like trees and dog houses in case the heat strikes. 
Most of the dogs in this sanctuary are adoptable. There's just a list of requirements you need to comply with, such as having a fenced yard unless you're taking in a small dog, your children must be old enough, around 6 years old, and a thorough home inspection.
If you pass all these, you'll be with your rescued pooch in no time!
How to contact them:
Website: Alpha Canine Sanctuary
Address: Bakersfield, CA
Phone: 661-391-8212
6. Haelynn's Pet Rescue and Adoption
There are so many ways to get yourself and your family involved in making the world a better place for everyone, including animals. Check out Haelynn's Pet Rescue and Adoption opportunities. The woman who started it all welcomes pets of all kinds, even for the reason that you can no longer take care of your pet.
Considering how pricey things can be, your donations will help countless pets under this adoption site's care. From food supplies to other essential items and even medical treatments, your financial assistance can help a lot.
Help make these animals happy. If you want a dog, there are several that you can check out. Someone out there is waiting for you.
How to contact them:
Website: Haelynn's Pet Rescue and Adoption
Address: Bakersfield, CA, USA
Phone: 661-654-1976
Email: [email protected]
7. Marley's Mutts
Marley's Mutts is a ranch of about 20 acres located in the Tehachapi Mountains in South-Central California. Their primary mission is to rescue dogs, rehabilitate them, and place them in permanent homes with committed and responsible families.
It's never that hard to make a pawsitive impact in the lives of these beautiful dog rescues. If you check out their adoptable dogs, you'll see nothing but the thirst for love in their eyes. They deserve nothing but the best, like you as their potential owner. 
If you're not yet ready to adopt, fostering and donating are two other ways in which you can help to keep this ranch operating.
How to contact them:
Website: Marley's Mutts
Address: 3720 Easton Drive, Suite 10, Bakersfield, CA 93309
Phone: 661-599-1540
Email: [email protected] 
8. Pet MatchMaker Rescue
With over 3,128 animals rescued, around 2,568 and counting are already adopted! Pet MatchMaker Rescue works day and night to guarantee all their saved animal companions a new life. 
Some of their dog rescues often exhibit shut-down or traumatized behaviors. So, before they become available for adoption, the Pet MatchMaker Rescue provides a comfortable environment filled with love, their basic needs, lots of socialization, and health treatments. 
A good number of dogs that end up in their care come from high-kill shelters. More than 2,500 dogs and cats are euthanized in the Kern County shelter alone. That signifies that more work is needed to be done. You can be part of the workforce!
How to contact them:
Website: Pet MatchMaker Rescue
Address: Bakersfield, CA 93522
Phone: 661-234-8848
Email: [email protected] 
Other Sources of Dog Rescues Around Bakersfield
With how modern everything is now, it's pretty much convenient to search for other sources of dog rescues and adoption. If the right dog for you isn't present in Bakersfield, then perhaps you can also take a look at other places around it. I have top 3 picks for you:
1. Save Tehachapi's Orphaned Pets: Located at Tucker Road, Tehachapi, California, this rescue is the hope of many dogs. Some have spent most of their lives not knowing how it feels to be cared for by humans nor how it feels like to have a full stomach. But, with the help of this organization and foster parents, these rescued dogs are gradually transformed until they become fit and capable of interacting well as companions to their right families. 
2. Small Dog Rescue Society: The Small Dog Rescue Society saves dogs from high-kill shelters and looks for ways to get them placed. After all, a lot of families are looking to adopt dogs, but sometimes, the cities they live in have shelters that don't have many available ones. 
So, the Small Dog Rescue Society cooperates with other shelters and does what it can do. In their 10 years of service, around 550 dogs were successfully placed. 
3. Central Valley Rescue Railroad: There's no big or small help. With Central Valley Rescue Railroad, your act of kindness and generosity will be appreciated well. Donations are used to provide dogs with up-to-date vaccinations, health tests, sterilization surgeries, and their basic need for food, water, and a comfortable space to play and sleep in.
Before you can adopt, you have to register first, and then they'll set you up for a meet and greet. You also have to fill out an adoption form and further communicate with the rescue team to go forward.
How Much Would It Cost to Adopt a Dog in Bakersfield?
The cost of adopting a dog in Bakersfield, California, is anywhere between $50 to $400. Puppies are usually in the high-end range of price since they still need to receive their regular vaccinations and other treatments. Meanwhile, senior, adult and adolescent dogs are more affordable.
You have to choose what dog to go for. Puppies are undeniably adorable, but they need lots of care and attention. Some adult dogs can be a bit independent, but since they're rescued, you have to consider their behavior and how they'd react if you're away for a period. 
Meanwhile, senior dogs may not have a long time left. It'll be nice if their remaining days are spent well. Giving them memorable experiences and ensuring they don't get rehomed is a priority.
What You Can Do to Make Dog Adoption a Success
Establishing a new life together with your dog rescue isn't easy. It's not an overnight process. So, to help bring out your dog's extraordinary qualities while warming up with you, here are the things you can do:
1. Let them feel at home.
2. Set the household rules and schedules.
3. Reward only good behaviors.
4. Always monitor your rescued dog.
5. Let them learn from their mistakes.
6. Train them.
7. Learn from experienced owners, behaviorists, and dog experts. 
8. Let them socialize with others.
9. Get your dog active.
10. Make sure your house is dog-proof. 
Is It Worth Adopting a Dog Rescue From Bakersfield?
As Bakersfield dog rescues put in invaluable effort to make sure that the dogs spring back to health and become the ideal pets that they should be, it's most certainly worth it to get your family companion from that city.
Bakersfield has rescued many dogs, guaranteeing that each of them ends up in the hands of the right owners, who won't hesitate to love them unconditionally. This cause can only continue long-term if you adopt one or two from any of the rescue centers, especially the ones listed above. 
Be part of the fantastic journey of these pooches and learn where they come from. They have incredible, heart-wrenching stories, and the only way to comfort them is to become someone who'll never reject them. Be an active community member who advocates for the well-being of all dogs and animals. Adopt now and make a difference!