Best Dog Rescues in California: Where-To-Adopt Guide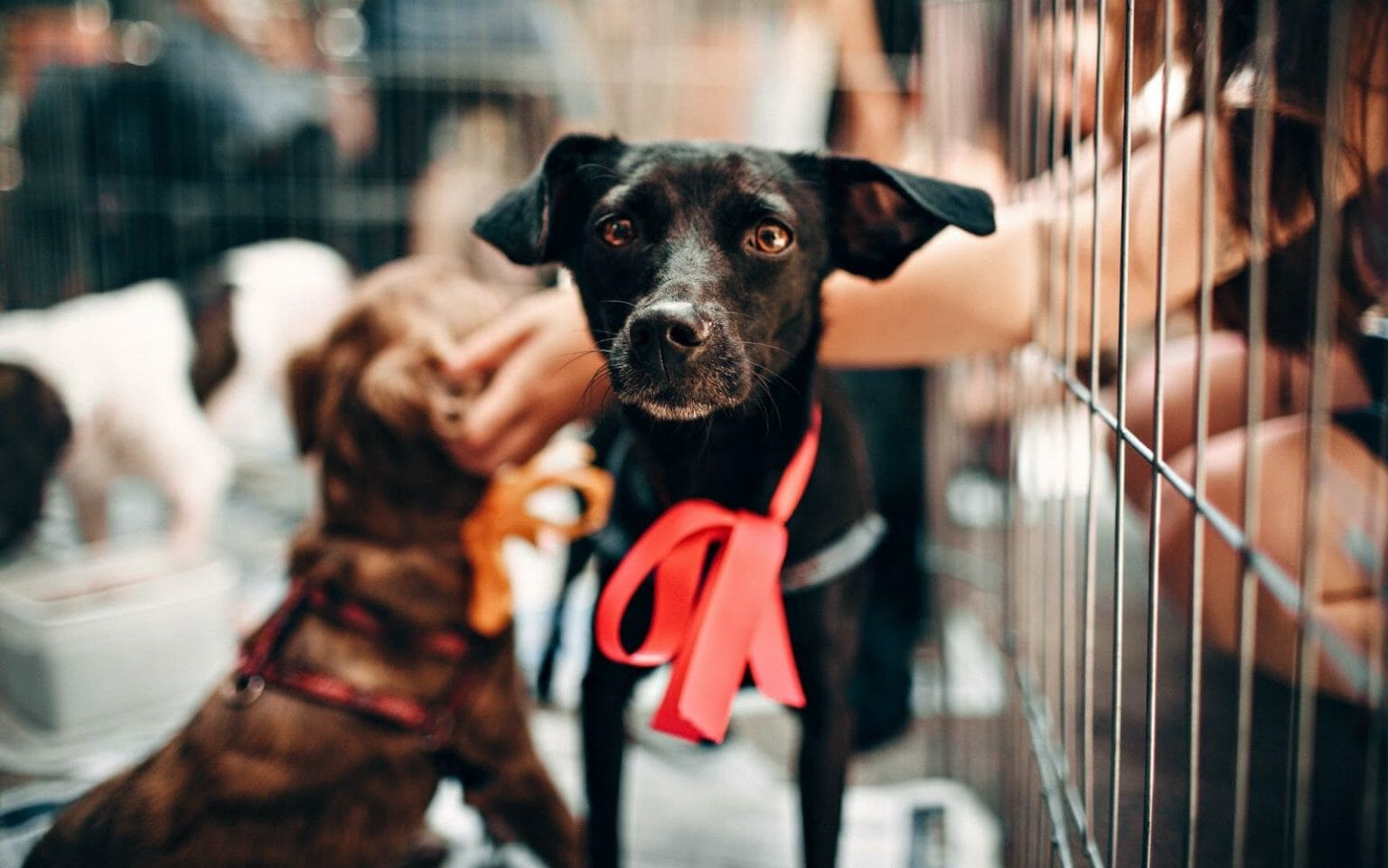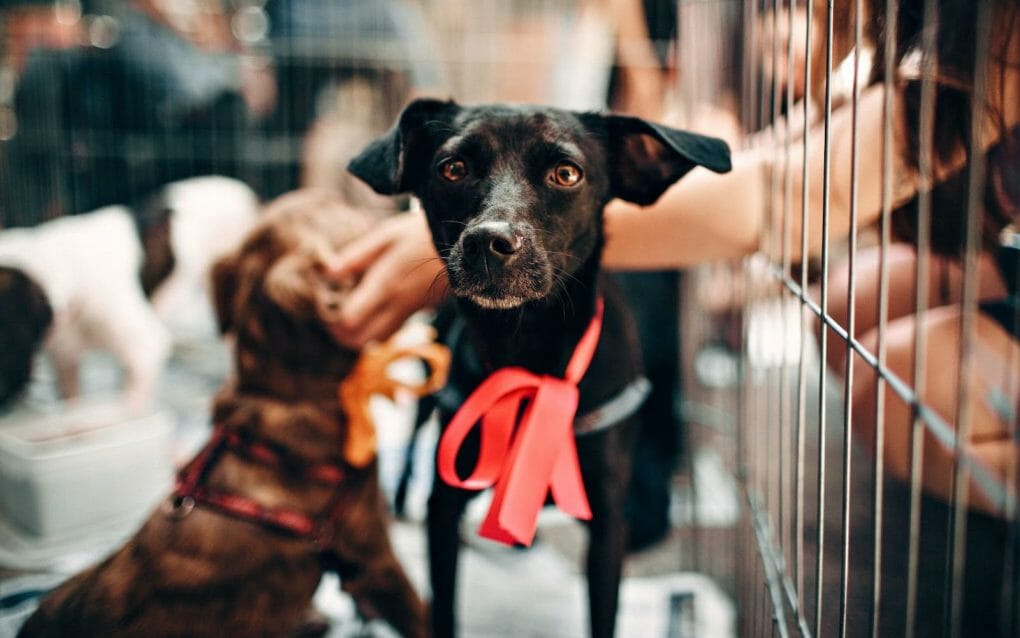 Are you looking for a new dog to adopt? The process requires a lot of commitment and dedication before you bring one home, but it's certainly rewarding. With so many options and alternatives when it comes to dog rescues, you have to choose one that comes with an excellent background. 
And we've made it easy for you as we've made a detailed compilation of the best dog rescues in California. It's packed with their info and details in case you want to reach out to any of them.
9 Best Dog Rescues in California
1. Best Friends Lifesaving Center in Los Angeles
Best Friends Lifesaving Center in Los Angeles works with animal-passionate individuals and other groups to make the city a no-kill area for all rescued pets, specifically dogs. Their initiative has considerably impacted not just the lives of families who have found unconditional love from their present rescued companions, but especially the dogs who get to experience real love from people who care.
The group hosts adoption and fundraising events to further its vision. Your interest in adopting from this rescue starts with a survey, so they know about your lifestyle and what you're looking for in a dog. 
An adoption specialist will immediately respond within 48 hours to walk you through the entire process. The next thing you know is you're already on your way home with a four-legged companion!
How to contact them:
Website: Best Friends Lifesaving Center in Los Angeles
Address: 15321 Brand Blvd., Mission Hills, California 91345 
Phone: 818-643-3989
Email: [email protected]   
You may also reach out through their social media: Facebook, Twitter, Youtube, and Instagram
2. Hopalong Animal Rescue
Hopalong Animal Rescue is an incredible not-for-profit organization that has saved over 24,000 animals since 1993. They're on the move to make Northern California a euthanasia-free geographic region. 
Their extreme dedication poured out to all animals, especially dogs, shows a lot through their efforts. They educate the public concerning responsible pet ownership and offer spaying/neutering services to remedy pet overpopulation. 
To make their rescues fit for adoption, Hopalong Animal Rescue gets them fostered in loving homes, tested for temperament, and taught basic training for a mutually happy relationship with their future owners. 
All available dogs on their website have details regarding their personality and needs, so you'd know what you're getting. This is an absolute go-to rescue, especially since they offer post-adoption services.
How to contact them:
Website: Hopalong Animal Rescue
Address: Oakland, CA 
Phone: 510-267-1915
Email: [email protected] 
3. The Great Dane Rescue of Southern California
If you're mainly into Great Danes, look nowhere else than The Great Dane Rescue of Southern California! So far, they've saved around 1,000 dogs of this kind, including mixed Great Danes. 
The Great Dane you'll adopt from this rescue used to be in line for euthanasia, but your arrival will set them to experience a great life ahead. 
All dogs are fostered only in experienced homes and receive appropriate treatment to rehabilitate them physically, emotionally, and socially. Also, training is provided so the owner would have less stress in the future. 
Moreover, if you're looking for a service dog, a Great Dane from this rescue might be what you're looking for. These special dogs can be trained to help cater to the needs of Americans with disabilities. 
How to contact them:
Website: The Great Dane Rescue of Southern California
Address: 1119 S. Mission Road #354, Fallbrook, Ca 92028 
Email: [email protected] 
4. Rocket Dog Rescue
Rocket Dog Rescue is a volunteer-based, donation-run, not-for-profit organization that responds to the needs of the community regarding their dogs' welfare. With countless dogs that face euthanasia, this rescue group gets in the way to spare their lives and let them live their whole lives with wonderful families. 
All dogs get the appropriate treatment, from vaccinations to sterilization. You can certainly look into their available dogs' profiles and determine which one might suit your lifestyle. 
There are other more things you can do as well. Volunteering and donating can really help Rocket Dog Rescue go a long way. How much more if all the people in the community do the same?
How to contact them:
Website: Rocket Dog Rescue
Address: 3561 Foothill Blvd, Oakland 94601
Phone: 510-698-4161
Email: [email protected] 
You may also reach out through their social media: Facebook and Twitter
5. LA Animal Services
LA Animal Services is one of the largest municipal shelters in the US and probably one of the oldest as well as it was established 153 years ago. There are 6 animal shelters under its care, and yearly, they service around 60,000 animals and 20,000 emergency calls that involve both people and animals in dire danger. 
LA Animal Services have a licensed, experienced vet for each shelter, along with other officers and experts who work hand in hand to improve the well-being of all animal lives they save. They're pushing a significant movement, including the anti-puppy mill ordinance and much more. 
With their reputation, it's worth visiting one of their rescue sites and eventually picking your most desired rescue dog.
How to contact them:
Website: LA Animal Services
Address: 221 N Figueroa Street, 6th Floor, Los Angeles, CA 90012
Phone: 888-452-7381
6. Pacific Pups Rescue
So far, Pacific Pups Rescue has saved around 645 dogs, of which 619 were adopted. They're still at it when rescuing unwanted, neglected, and abused dogs. Since donations solely fund them, your help will be highly appreciated. This gets their mission going until there are no more homeless or left-behind dogs.
If you're unsure about adopting yet, you might be interested in their foster training. You'll be guided on how it works. Your experience with a foster dog will also help you identify what you're looking for. 
Who knows, the dog you're fostering might be the best fit for your family. It's a great first step in making a major decision.
How to contact them:
Website: Pacific Pups Rescue
Mailing Address: 6709 La Tijera Blvd, PO box 504, Los Angeles, Ca 90045
Phone: 310-614-8222
Email: [email protected] 
You may also reach out through their social media: Instagram
7. Family Dog Rescue
Family Dog Rescue is an instrument to give dogs a second chance. There's no discrimination. All dogs that need help will be saved from abuse, homelessness, and other forms of crisis.  
Once a rescue is welcomed in the center, the trained staff of Family Dog Rescue works to enhance their physical, mental, behavioral, and emotional health. 
To avoid any potential rehoming in the future, Family Dog Rescue just doesn't immediately say yes to any possible owner. They ensure that both the dog and the individual are a perfect match. 
To get your dream companion dog, submit an adoption application as early as possible. Or navigate through their wonderful adoptable dogs first before doing so. 
How to contact them:
Website: Family Dog Rescue
Address: 2253 Shafter Avenue, San Francisco, CA 94124
Email: [email protected] 
You may also reach out through their social media: Facebook, Instagram, and Twitter
8. 1 Love Dog Rescue
1 Love Dog Rescue was founded in 2013, and it's a non-profit organization designed to save dogs from overcrowding or harm. They offer assistance regardless of the circumstance to get all the rescue dogs placed in their suitable homes. 
If you want to adopt, you can simply call their office. If they find you a good fit to become an adopter, they'll schedule you for a meeting with your prospective pooch. They'll require more background information from you, along with a question on whether all your family members are with you in adopting.
They also have dogs that may need to stay for a while in the rescue center. Apply for pre-adoption until they're set with their medical needs or whatever their case is. Take a look at their available rescues and experience their unmatched love for you!
How to contact them:
Website: 1 Love Dog Rescue
Address: 4150 grass valley highway Auburn, CA 95602
Phone: 530-643-1107
Email: [email protected] 
You may also reach out through their social media: Facebook, Instagram, YouTube, Tumblr, and Twitter
9. Berkeley Humane
Berkeley Humane is still in their high-spirits in providing service to the community, with saving dog lives as one of its priorities. They've been operating for over 125 years, and their core values remain consistently centered on respect, care, and community.
To date, around 4,783 have been adopted, 3,295 have been fostered, and 28,602 medical procedures have been performed. Increase the numbers even more by adopting, donating, or contributing valuable effort to the organization and your society.
How to contact them:
Website: Berkeley Humane
Address: 2700 Ninth St., Berkeley, CA 94710
Phone: 510-845-7735
Email: [email protected] 
You may also reach out through their social media: Facebook, Instagram, YouTube, and Twitter
Other Sources of Dog Rescues and Adoption Online
Having a hard time finding a match? California is home to various dog rescues, but there are also online directories that you can check out until you find a dog you'll consider "the one." Check out our top 3 picks below:
1. Petfinder: Petfinder is one of the most convenient directories you can find on the internet. It features thousands of pets that are up for adoption. Just fill in what you're looking for, including your city, state, and ZIP code, in their search engine tool. 
2. Adopt-a-Pet: Adopt-a-Pet is all about getting all homeless pets into new, loving homes. So far, this has helped over 21,000 animal shelters advertise their adoptable pets for free. On this website, you'll have so much to choose from but go for one that resonates the most with you, your lifestyle, and living conditions. 
3. ASPCA: The ASPCA is a nationwide database of adoptable dogs. It's pretty much like Petfinder where you have to put your address so the website can load what dogs can be adopted nearby your place. By taking part in their noble work, you're giving more hope to all animals, saving them one by one from harm, abuse, and other undesirable experiences.
How Much Would It Cost to Adopt a Dog in California?
The estimated cost to adopt a dog in California ranges from $100 to $550. Puppies have the highest adoption fee since they're more adoptable, plus they require up-to-date vaccinations and other necessary vet treatments, which can be expensive. 
Adult dogs are the next less costly option, while seniors are the most affordable.
We recommend you find out what age your home would be able to handle responsibly. Puppies need loads of attention, probably every 2 hours or so, depending on how young they are. On the other hand, geriatric dogs are less active and might have physical issues like arthritis, so a laid-back owner would be the right type.
Moreover, adult dogs are ideal for active families since they're generally energetic. Above all, the adoption fee isn't your last spending. Make sure you have the budget to take care of a rescue for the rest of their life. 
Is It Worth Adopting a Dog Rescue From California?
Adopting a dog from California is certainly worth it, as this paves the way for more rescue missions to operate in the state. You're in to hear a lot of inspiring stories from each dog you'll meet, no matter what dog rescue you're about to visit. 
One day, it'll be you and your prospective rescue dog's story that will be posted on a particular website. Encourage your loved ones, friends, and others to do the same thing. Eventually, no more dogs will have to live on the road, hungry, let down, and traumatized. 
Start the cause within your state, California!