Best Dog Rescues in Charleston, SC: 2022's Guide on Where to Adopt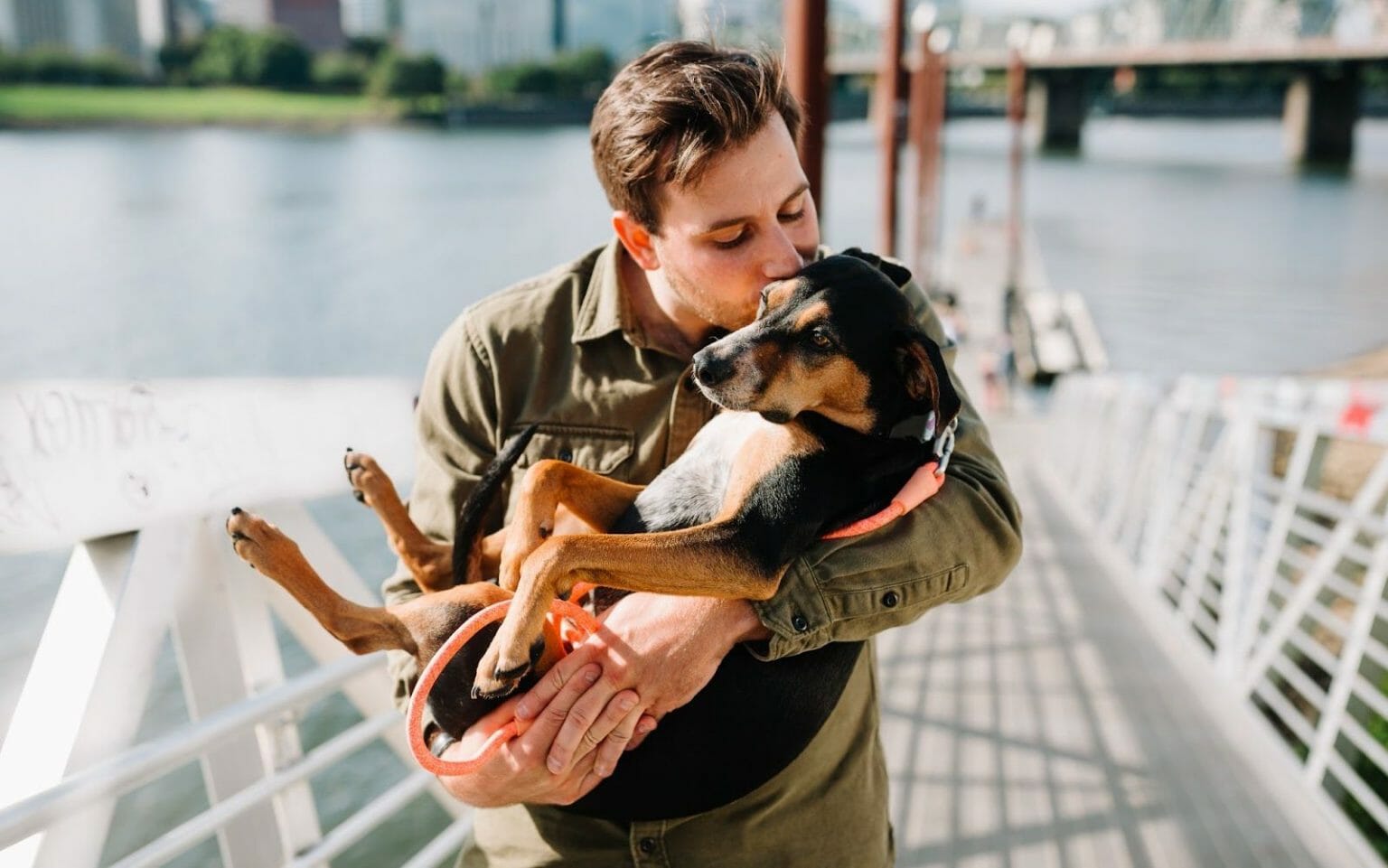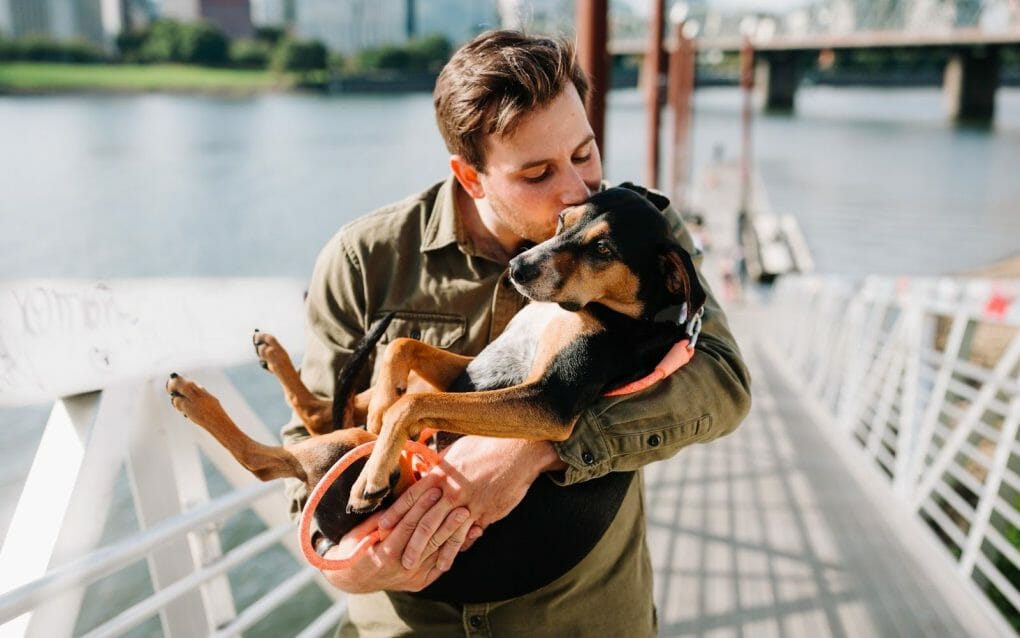 With the picturesque view of the excellent architecture in Charleston, South Carolina, a romantic getaway won't be complete without a companion. And, no other person can make every moment count than a dog who would unconditionally love you and follow you anywhere you go.
Think about adopting a pooch, and your trip all around the world will become more memorable. Don't know where to adopt? Don't go elsewhere, as I've made an inventory of the best dog rescues in Charleston, South Carolina. 
9 Best Dog Rescues in Charleston, SC
1. Eunoia Rescue
Eunoia Rescue  acts by its name, and it means "beautiful thinking." They aim to put their beautiful thoughts for the animals into a reality by saving them from unfortunate situations and eventually placing them in forever homes. 
Currently, Eunoia doesn't have a physical facility. They're foster-based in between Columbia and Charleston, California. Also, they cover every foster animal's needs and medical expenses, so a donation or any form of support can go a long way in securing a bright future for these rescues. 
So far, in 2022, around 107 dogs have been adopted. One of them might be your match, so don't miss out on that chance. Start the adoption application now, so your dog gets into your home in no time.
How to contact them:
Website: Eunoia Rescue
Address: Charleston, SC
Email: [email protected] 
You may also reach out through their social media: Facebook and Instagram
2. Pet Helpers
Pet Helpers Adoption Center and Spay/Neuter Clinic isn't your regular medical clinic. They're on the move to end the practice of euthanasia for all adoptable dogs and other animals. Those that haven't been with their suitable new family yet are kept and pampered with love, care, and proper treatment until their turn to be adopted comes.
Other than that, the services they offer are education, so the public is aware of how to properly treat animals, pursue animal-cruelty prosecution, and initiate animal-welfare legislation. All these come from their pure dedication to making the lives of the animals they rescue better. 
You can foster and donate to keep them thriving. But above all, the noblest thing you can do is to adopt one of their dogs. But prior to bringing a puppy home, the clinic ensures your pet receives all related medical treatments.
How to contact them:
Website: Pet Helpers
Address: 1447 Folly Road, Charleston, SC 29412
Phone: 843-795-1110
Email: [email protected] 
3. Charleston Animal Society
There's a strong reason why Charleston Animal Society should be visited if you're planning to adopt a dog. The CAS has been making an impact since 1874, and their spirit of improving the dog-human relationship never wanes. 
A total of 5,266 adoptions have been made so far, 84 cases of cruelty were investigated, around 9,662 spay/neutering services were performed, and 22,446 humane education lessons were conducted for children. 
Help them with their cause and their mission. Foster one or two of their dogs, donate a certain amount for the welfare of their rescues, get your pets sterilized, or adopt a rescued angel from CAS. 
How to contact them:
Website: Charleston Animal Society
Address: 2455 Remount Road, North Charleston, SC 29406
Phone: 843-747-4849
You may also reach out through their social media: Facebook, YouTube, and Instagram
4. Hallie Hill Animal Sanctuary
Adopting a dog saves two lives. While you grant a great life to your new pooch, another dog is taken into a rescue center, and eventually, they'll be set for another beautiful permanent home.
At Hallie Hill Animal Sanctuary, you'll find many adoptable dogs and other kinds of pets enjoying their temporary sanctuary. All animals like dogs are treated with respect, kindness, and love. They acknowledge rescued dogs who have had bitter pasts, and though they couldn't change their history, Hallie Hill believes their future can be changed for the better.
Usually, some shelters opt for euthanasia if some dogs have severe medical issues, are very old, or have behavioral problems. With that, Hallie Hill intervenes and works with these shelters to keep those dogs living. It's an attempt to make the community a no-kill area. 
How to contact them:
Website: Hallie Hill Animal Sanctuary
Address: 5604 New Road, Hollywood, SC 29449
Phone: 843-889-3713
Email:  [email protected] 
You may also reach out through their social media: Facebook and Instagram
5. Valiant Animal Rescue + Relief
Valiant Animal Rescue + Relief is a non-profit organization that provides exceptional care to abused and neglected animals, especially dogs. They work with competent people and experts for their causes, and their mission to save animal lives continues. 
Getting your adopted dog from such a reputable place is never a bad idea. If you're undecided, fostering your prospective dog will help you in making the major decision. 
However, if you're fully set to adopt, an application must be submitted. Multiple visits, home visitation, and vet checks are also required. The tedious process is for the purpose that the dog you're eyeing is truly a match for you, your home, and your lifestyle and preferences.
How to contact them:
Website: Valiant Animal Rescue + Relief
Address: Charleston, South Carolina
Phone: 843-817-2367
Email: [email protected] 
You may also reach out through their social media: Facebook 
6. Animal Lovers of Edisto Canine Rescue
ALOE is another go-to rescue center in South Carolina. The group is committed to rescuing dogs that need saving, and so far, a lot of the animals have been adopted. There still are some of them remaining, and you might just be the next owner of a fantastic rescue dog!
If you navigate through their webpage, you'll come across different profiles of their available adoptable dogs. You'll also get a glimpse of their personality and a bit about their age or proportions. Don't hesitate to visit the place and see for yourself the rehabilitated rescued dogs who all have a story to share. 
Schedule an appointment now!
How to contact them:
Website: Animal Lovers of Edisto Canine Rescue
Address: Edisto Island, SC 29438
Phone: 843-869-3869
Email: [email protected] 
7. Carolina Coonhound Rescue
If you're particularly interested in getting a Coonhound for your family, Charleston has a rescue center for that. The Carolina Coonhound Rescue is a breed-specific non-profit organization that strives to save mistreated and abused hounds in the area.
They rely on volunteer work, donations, and foster dog parents to get through with their mission. You can take part in the community work and welcome a pooch through adoption or provide financial assistance so the necessary medical treatments can be delivered to all rescues that need those.
A Coonhound will always lighten up your day due to their goofy personality and excellence as a family pet, so it's always a great idea to have one at home.
How to contact them:
Website: Carolina Coonhound Rescue
Address: Charleston, SC
Email: [email protected] 
8. Greyhound Pets of America
It's unthinkable not to fall in love with a Greyhound. Their majestic build, strong legs, speed, and endurance are what make them superb runners. If you see this breed as the right fit for your family, then the Greyhound Pets of America is worth visiting.
Start the adoption application as early as you can. You'll be asked a series of questions to see if you're compatible with any of their rescued Greyhounds. Once you pass the assessment, the staff will walk you through the entire process. 
What's great about this rescue is that they'll remain as your support for any problems you may encounter. All they want is to ensure you and your Greyhound get along with little to no chances of rehoming. 
How to contact them:
Website: Greyhound Pets of America
Address: Charleston, SC
Phone: 843-343-2982
Email: [email protected] 
9. Lowcountry Lab Rescue
Although Labrador Retrievers are one of the popular dogs in the United States, a number of them still end up being rejected or unwanted. This is where the  Lowcountry Lab Rescue intervenes and guarantees that all dogs they take in are rescued from life-threatening situations.
It's a not-for-profit organization that advocates for responsible Lab ownership and sterilization of pets to cure animal overpopulation. As a volunteer-based rescue, you can help more Labs end up in loving homes through donations and other forms of support. 
All the raised money will be used to treat sick Labs as well as purchase them healthy and nutritious foods, provide them with their essentials, and more. Of course, you're always welcome to adopt. Witness for yourself the greatness of a Labrador Retriever! You'll be left wondering how someone could reject them. These dogs are fun, loving, and dependable. 
How to contact them:
Website: Lowcountry Lab Rescue
For more details or inquiries, contact them through this form: Contact Form
Other Sources of Dog Rescues and Adoption Online
Though there are loads of options for dog rescues, finding the right dog remains a challenge. Good thing, aside from visiting Charleston, South Carolina dog rescues, you can also make use of the following websites for an easier way of searching for the right companion:
1. PickMe! SC: PickMe! SC is a directory with a map that will show you all nearby dog rescues, animal control, and shelters nearby your area. You just have to fill in your address information, and the website will have everything loaded for you. It's incredibly convenient, especially if you're unfamiliar with the roads or where to go.
2. Humane Society for the Prevention of Cruelty to Animals: The Humane Society offers an adoption referral. They're not particularly an adoption program, but they have a list of adoption places you can visit. You can check the list and find out which shelter is closer to your area or utilize Petfinder.com, which they also promote to prospective adopters.
3. The nOkill Network: The nOkill Network is a nationwide directory that can lead you to no-kill shelters in the US. One of their goals is to promote all no-kill rescues and organizations and continue to advocate the right to life of all animals, especially dogs. Aside from adopting through the help of this network, you're also given the opportunity to volunteer.
How Much Would It Cost to Adopt a Dog in Charleston, SC?
The adoption cost should you adopt a dog in Charleston, South Carolina, can go anywhere between $40 or $95 to $600. It varies a lot depending on the cost of living in an area. Vet bills can be seriously expensive, and medical needs differ from one dog to another.
Expect puppies and purebred dogs to have a much higher adoption fee in most rescues. This is because they have a high chance of getting adopted. If you want to save, you can go for mixed breeds, adults, or senior dogs instead. 
In fact, if you're looking to adopt, the breed, age, or size shouldn't matter a lot. If you match with the dog and you feel good about them, then why not go for it? Each one is as capable of loving you unconditionally as the other dogs you'll meet. 
Is It Worth Adopting a Dog Rescue From Charleston, SC?
Adopting a dog rescue profit not just the dog or yourself but as well as the entire community. You're saving a life by taking them home and caring for them and, at the same time, giving room for another dog that needs saving. Charleston, South Carolina, is one among many places where you can start doing such a virtuous cause. 
The city has many dog rescue centers, and they can provide you with the best dog that can fully adjust to your living. There's no need to splurge on dogs from breeders. The ones that need real help are those that have experienced unimaginable things and heartbreaks from their previous owners. 
Be part of the solution. Adopt, donate, volunteer, or support the dog rescues in Charleston, South Carolina.