Most Famous Dog Names: 2022's Top Names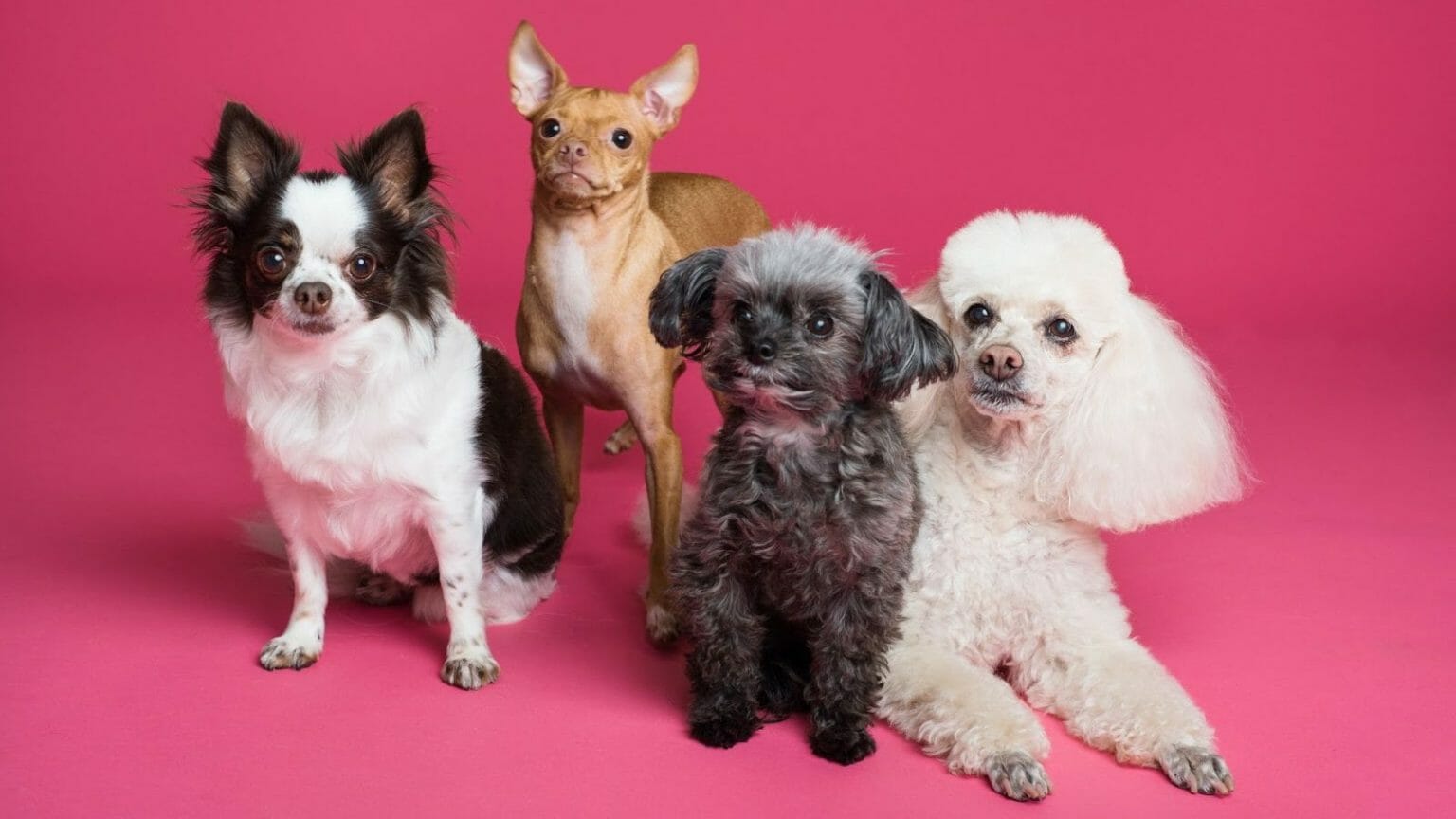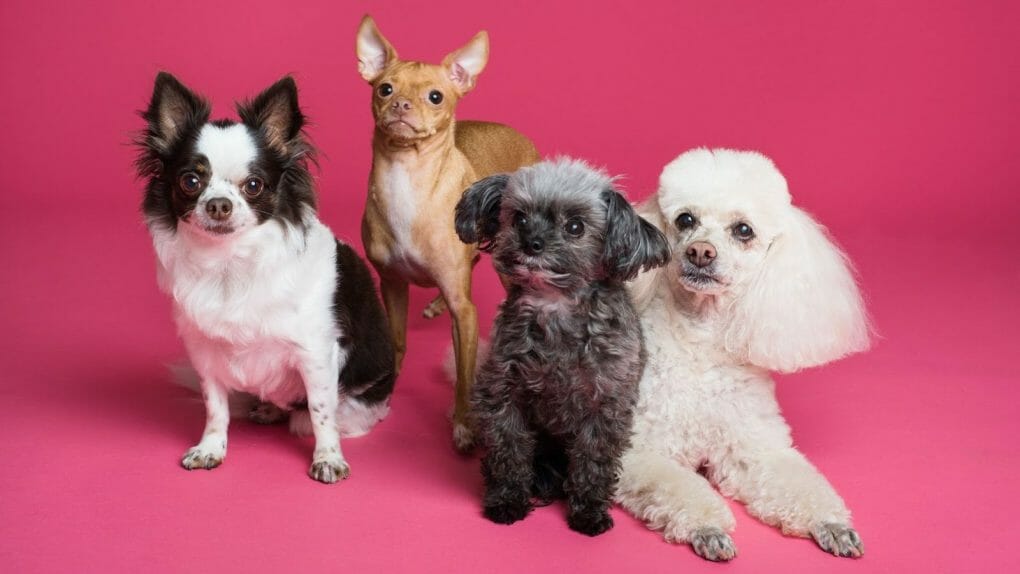 Naming dogs is fun until you actually have to give one to your own puppy. What you choose to provide them with will forever be ingrained in their dog tags, and they can only respond to your calls if you address them by the name they know they identify as. 
In the past, classic yet old-school dog names have surged from Abigail down to the classic Buddy, Charlie, and Clyde, to name a few. However, pop culture has drastically influenced how dog parents call their pooches. And we're just about to discuss the most famous dog names you can use to satisfy your nostalgia or jump right through the modern trendy ones. 
Top 20 Most Popular Names in 2022
There sure are loads of common dog names used this 2022, but some owners have chosen those that are timeless and classic. Pretty sure they won't be off the list even after several years. 
1. Ivy.
2. Kai.
3. Ace.
4. Ella.
5. Finn.
6. Fido.
7. Jake.
8. Bella.
9. Dash.
10. Lucy.
11. Ghost.
12. Abbie.
13. Sugar.
14. Buddy.
15. Cookie.
16. Dakota.
17. Cooper.
18. Charlie.
19. Maddie.
20. Harper.
10 Popular Dog Names for Dog Parents Who Are Into Astrology
If you're fond of checking the horoscope every morning, the astrology section in the newspaper will give you some hints on what to name your new puppy. Check out these astrological names:
1. Leo.
2. Star.
3. Luna. 
4. Pluto. 
5. Lilith.
6. Libra.
7. Stella.
8. Venus.
9. Comet. 
10. Cosmo.
10 Popular Dog Names for Badass Doggos
Undeniably, some dogs look more fierce than others. With their intimidating stares and physique, it's just right that their names suit their physical appearance. Whether you're getting wolf-looking dogs or massive breeds, here are some which you can consider naming your puppy: 
1. Max.
2. Cash.
3. Pyro.
4. Thor.
5. Spike. 
6. Blaze.
7. Chaos.
8. Diesel.
9. Cyclone.
10. Cyclone.
You might also want to check out: Dogs That Look Like a Wolf: 15 Listed Look-Alikes
10 Popular Dog Names for Gentle-Looking Dogs
Do you own a Golden Retriever, a Poodle, a Beagle, or a Basset Hound? Whatever the breed you got, take a good look at their face and see if they're gentle and sweet in the eyes. If it's affirmative, then these are the popular names for this category:
1. Sky.
2. Blue. 
3. Dove.
4. Roze.
5. River.
6. Daisy.
7. Teddy. 
8. Cotton.
9. Poppy.
10. Willow. 
10 Popular Dog Names for Food-Loving Dogs
Dogs just gobble up anything you place in their feeding bowls, but it's a different case if they also pierce your soul with their stare every time you take a big bite of your hamburger. Does your pooch love food to the core? Are they always hungry? Here are 10 awesome popular names for them:
1. Pickles. 
2. Cookie.
3. Dough.
4. Sweet.
5. Lemon.
6. Nugget.
7. Peanut.
8. Cherry.
9. Choco.
10. Biscuit.
Check out: Why Are Dogs Always Hungry? 3 Tips on How to Stop Dog From Begging for Food
10 Popular Dog Names That Are Art-Inspired
Dog moms and dads often end up naming their dogs based on their favorite painter. Does your dog resemble one remarkable artist? Take a good look at these dog names that are inspired by art and history:
1. Frida.
2. Pablo. 
3. Diego. 
4. Sienna.
5. Raphael.
6. Salvador.
7. Norman.
8. Van Gogh.
9. Alexander.
10. Michelangelo.
10 Popular Dog Names for Dog Parents Who Are Into Hollywood
Most dog parents are fond of watching movies and keeping up with the latest shows. Oddly, some dogs can remind you of certain actors as they exhibit a striking resemblance, or they channel the same vibe. Whatever it is that makes you get reminded of a particular actor through your dog, here are some famous names you can consider:
1. Will. 
2. Tom.
3. Brad.
4. Chris.
5. Audrey.
6. Scarlett.
7. Samuel.
8. Johnny.
9. Amanda.
10. Angelina.
10 Popular Dog Names for Dog Parents Who Love Music
The genre doesn't matter. If you love music, you love music. It's not enough to just attend concerts or buy the latest albums of your favorite singer. Some can go as far as naming their pooches to a certain drummer, singer, or composer. Here are some of the famous names you'd hear:
1. Toby.
2. Lady.
3. Katy.
4. Bing.
5. Elton. 
6. Billie.
7. Taylor.
8. Queen. 
9. Travis. 
10. Melody.
10 Popular Dog Names for Disney Lovers
Disney names for dogs are also common these days. You can name your newly adopted puppy according to a character you love the most in all Disney movies. Take inspiration from Frozen, Mulan, Beauty and the Beast, and more, or you can simply jump into the bandwagon and choose one that's listed below:
1. Chip.
2. Ariel.
3. Toby.
4. Buzz.
5. Anna.
6. Pongo.
7. Bruno.
8. Mowgli.
9. Scamp.
10. Baymax.
10 Popular Dog Names That Emerged During the Pandemic
Just had your first ever puppy during the pandemic? Naming them based on what's going on can make others crack up. It's hilarious, but nonetheless, unique, and they sound pleasant. Here are some pandemic names popular in the dog world:
1. Vax.
2. Rona.
3. Panda. 
4. Pfizer.
5. Fauci.
6. Zoom.
7. Vaxine.
8. Covid.
9. Stimmy. 
10. Hoarder.
10 Popular Dog Names for the Fancy Pants
Fur parents that love to look regal or dress up fancy can give stylish, fashionable, or trendy names to their dogs too. If you have toy or designer dogs, or a sophisticated Poodle who needs regular fur maintenance, then here are the top choices for names that sound fancy to the ears:
1. Dior.
2. Eiffel.
3. Jewel.
4. Caviar. 
5. Prince.
6. Chanel.
7. Bentley.
8. Duchess.
9. Maverick.
10. Champagne.
Famous and Remarkable Dogs All Over the Years
Though there are various popular names worldwide, there are some that have been deemed remarkable to everyone. Some have gained their popularity due to their TV or movie appearances, while others have done heroic deeds. Let's dive into these loyal canines and see how many of them you are familiar with.
1. Toto, the Cairn Terrier from The Wizard of Oz
The classic movie has introduced us to Dorothy, who has a dog named Toto. The loyal family dog was brought along on her adventures which all started when a tropical cyclone hit Kansas. 
2. Rin Tin Tin, the German Shepherd (WWI)
Rinty, as what others have affectionately called him, was found in France during WWI. He was then adopted by an American soldier named Lee Duncan. As he settled into a new life in Los Angeles, Rinty became famous as a filmmaker took notice of him, significantly that he has reportedly jumped 12-feet high.
Rinty, in his whole life, has made it to 30 films and became the unofficial doggie mascot of Warner Bros. Studios.
3. Hachiko, the Loyal Japanese Akita
Hachiko has inspired dog lovers around the world as his loyalty to his owner was so immense, heartbreaking, and emotional. Hachi, his nickname, became best friends with his new owner, Eizaburo, who loved him dearly like his own son.
When Hachi grew older, he started to see his owner go off to work in the Shibuya train station every morning and went back in the afternoon to greet his arrival. On May 21, 1925, the 2-year-old Hachi went along with the usual routine and waited patiently in the station.
However, his owner didn't show up anymore. 
Eizaburo suffered from a cerebral hemorrhage while at work and has passed away. Hachi was transferred under the care of the Ueno family's former gardener. Still, the dog, in his entire 10 years of life, spent every morning and afternoon, at a precise time, waiting for his Eizaburo at the train station of Shibuya. 
He died peacefully and alone in the train station on March 8, 1935.
4. Trakr, the German Shepherd, After 9/11
Trakr has been named one of the 10 heroic animals of all time by Time Magazine, and it was due to his efforts in searching and rescuing survivors or bodies after the unfortunate 9/11 attack. 
He was initially driven from Canada to the US by his police officer handler, James Symington. Once they got to New York City, the team made extreme efforts until the last survivor, a woman, was removed from getting trapped under heavy concrete and steel for 24 hours. 
5. Bobbie, the Collie-Shepherd Mix, in His Journey Back Home
While bringing your pets with you on your trips is fun, what seemed to be an enjoyable family visit turned into a heartbreaking one. The Braziers family drove from Oregon to Indiana along with Bobbie, a Collie-Shepherd mix.
He got a few scuffles with some stray dogs one day, and he took off unexpectedly. The family was too saddened to leave and go home to Oregon without him, but they had to. The Braziers left instructions if ever their dog returned, but they were preparing themselves for the fact that they might never see him again.
However, 6 months later, Bobbie turned up at his family's house, scratching the door. The next thing they discovered was that Bobbie took a 2,500 miles trip on his own to be reunited with his family. 
He became a topic of discussion, and people have shared their encounters with him. Some have shared how they gave him scraps of food, water, and care for his scraped-up paws. Bobbie passed away in 1927 and was buried at the Oregon Humane Society's pet cemetery.
Read next: The Most Amazing Dog Breed You Should Consider Buying