Most Expensive Dog Treats: 13 Pricey Dog Snacks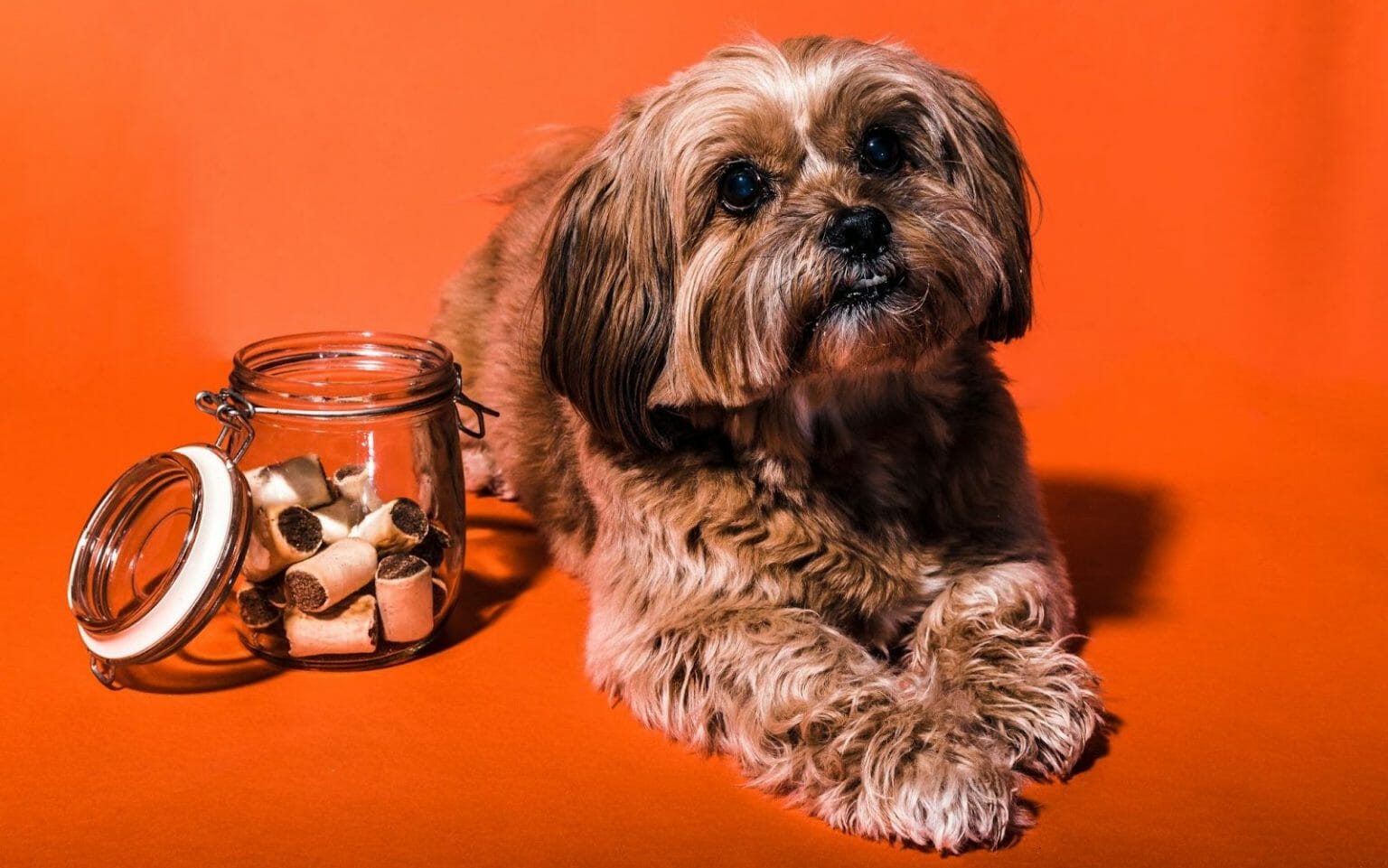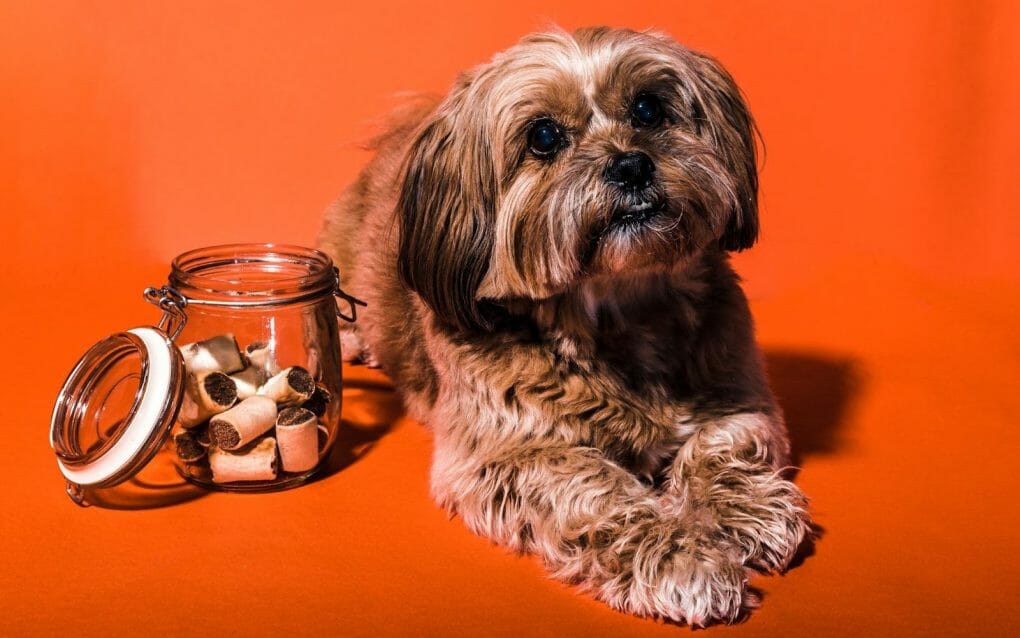 Dog treat prices vary a lot. While most of them are undoubtedly affordable, some seem to be beyond the scope of value. Often, those that are sold inexpensively are deemed low-quality and are far from actually offering any nutrition to a dog.
But putting that case aside, what can blow your mind are dog treats that are just above the price range you'd typically go for. Surprisingly enough, many dog parents are willing to spend extra cash for these treats if it means giving their pooches the best of the best.
However, we're not just talking about paying an extra $2-$3 for a dog treat here. A few brands offer products that may come in 3-4 digits or 2 digits, if you may, but in tiny portions. Let's see what those are and if they're really worth the insane amount of cash. 
1. Organic Pet Boutique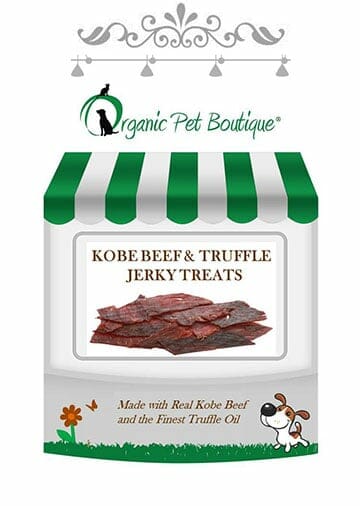 The Organic Pet Boutique is on a mission to provide dog parents with the best treats to give to their dogs. Since there was a vast China pet food recall in 2007, the founders, Shana and Len Bentivegna thought of a way to solve this crisis. 
Out came these treats made from high-quality and expensive Kobe beef with the most refined truffle oil in the world. The price sparkles at $1,000 for an 8oz (228g) bag. Since this came out, several customers started to flock in, placing orders to grab these special dog snacks. 
This shows that some dog parents aren't afraid to slash such an amount off their bank balances. In fact, these days, you can find videos of dogs munching on their delectable and luxurious dinners composed of high-quality beef, so it's not a shock if others spend more than an average dog owner would. 
2. Cookie Pal Dog Biscuit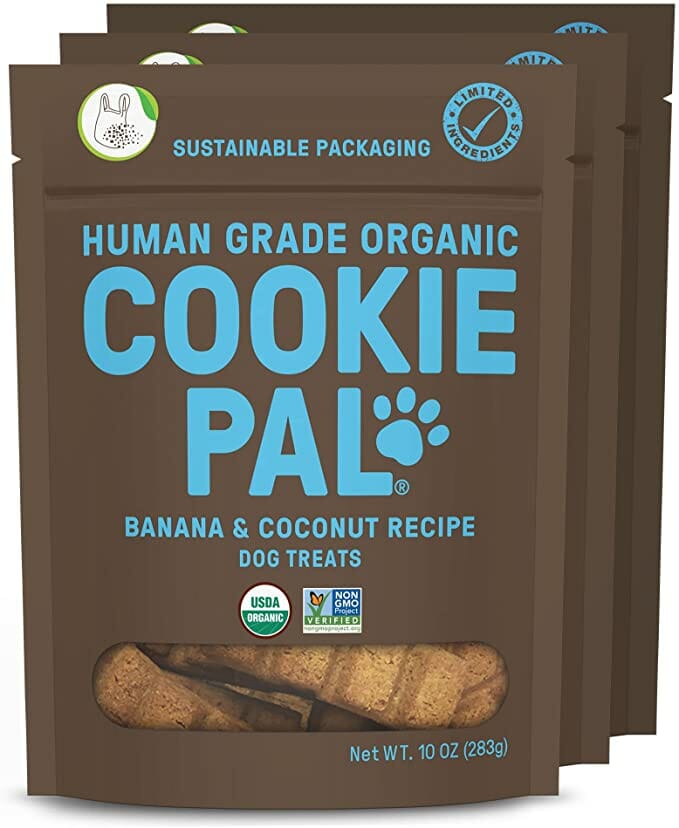 While we sure did have a shocking start, here's the next one that's not too crazy expensive; well, depending on the quantity you're buying. The Cookie Pal dog treats are made from banana and coconut; every pack contains 10oz (283g) worth of snacks.
This is priced at $25.50 for the pack alone. If you're going to buy in bulk, let's say 5 packs, you'd need to spend at least $127.50 for a kilo or more than 2 pounds worth of dog treats.
These are certainly made of quality ingredients. From oats to molasses, banana, coconut, and more, you're guaranteed that all these are organic. Anything for your special pooch; to get them motivated to train daily!
3. Ziwi Peak Air-Dried Rewards Beef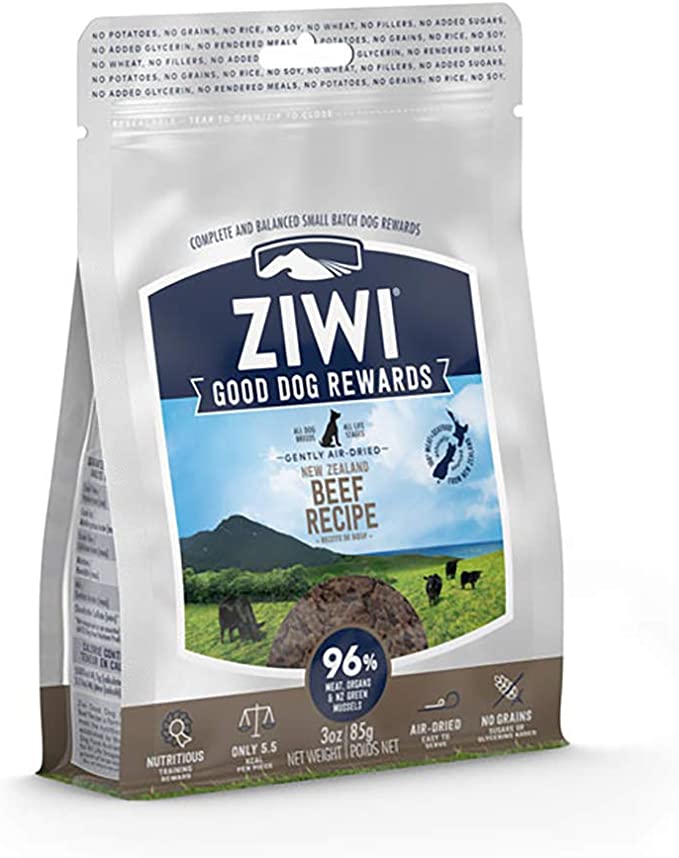 Ziwi Peak is another type of dog treat you can reward your pooch with during training. It's made out of air-dried quality beef, which comes in a pack of 3oz (85) at $11.
Indeed, this is one pricey dog snack considering how much you're getting in return, but the good thing is that these are single protein-made with no other unnecessary fillers included. To reach more than 2 pounds worth of these delectable doggy treats, you need to throw in 11-12 packs of Ziwi Peak reward beef to your cart.
That may total $121-$132. Is it worth it? Absolutely. 
4. Best Bully Sticks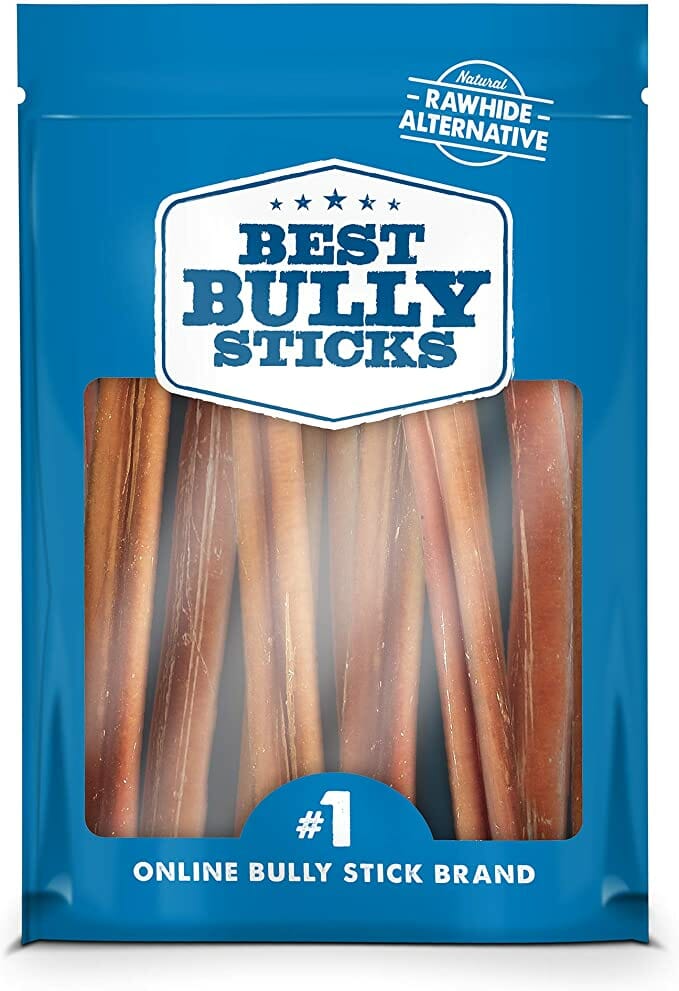 To keep your teething dog from gnawing just about anything they see, from your furniture down to your favorite go-to sneakers, you need to provide them with something else to chew on. These Best Bully Sticks, which are worth $30 for the 6-inch types, are made from natural beef with no preservatives, artificial coloring, as well as harmful additives. 
Though this may be a lot for your pocket for a packet, the good thing about bully sticks is that they take a long time before they're all consumed. They're also filled with nutrients and undeniably a better alternative to bones and antlers, which are too hard for puppies. 
After all, their teeth aren't strong yet at that certain stage.
You might be interested to read: How Strong Are Dogs Teeth? All the Facts You Need
5. ElleVet Hemp CBD+CBDA Chews for Large Dogs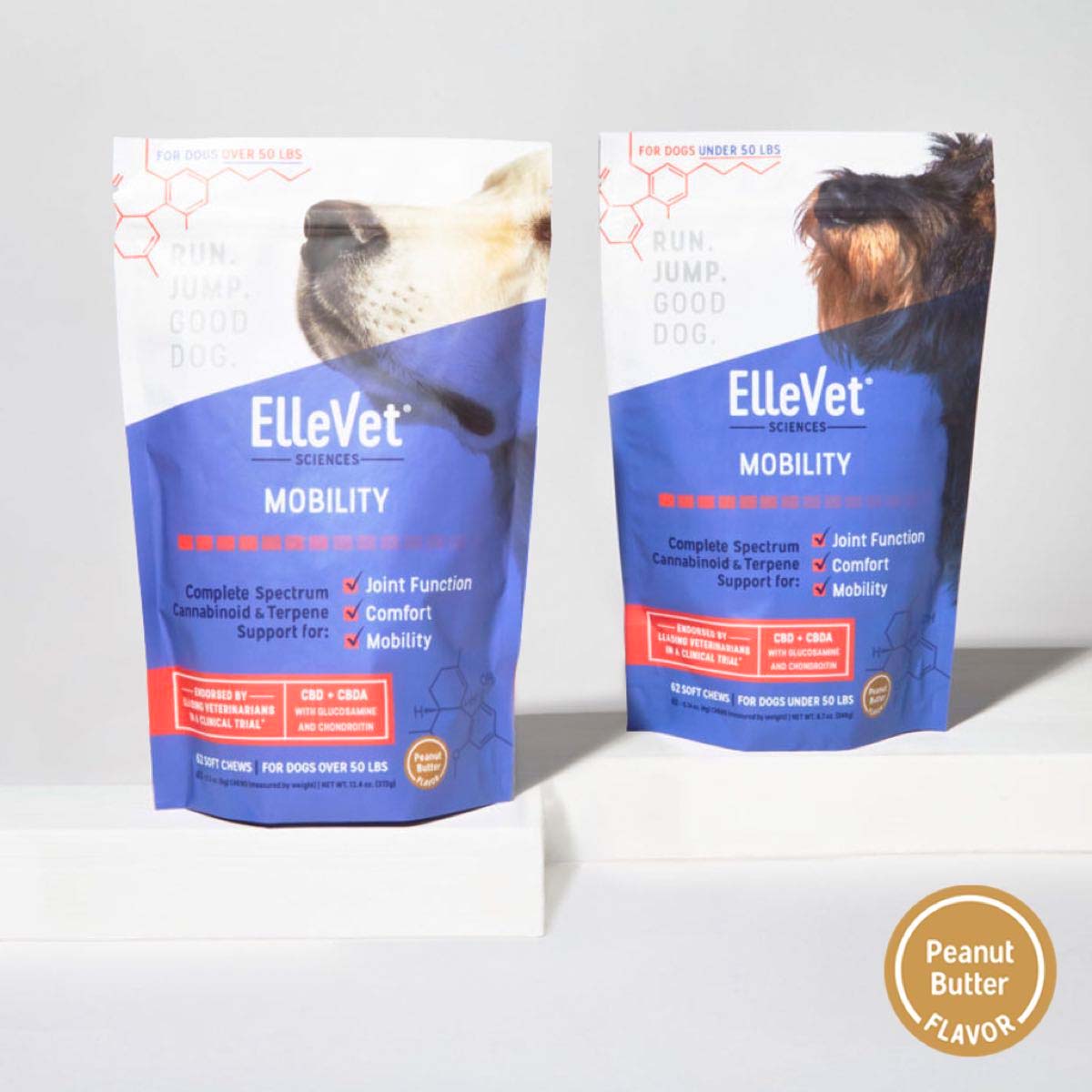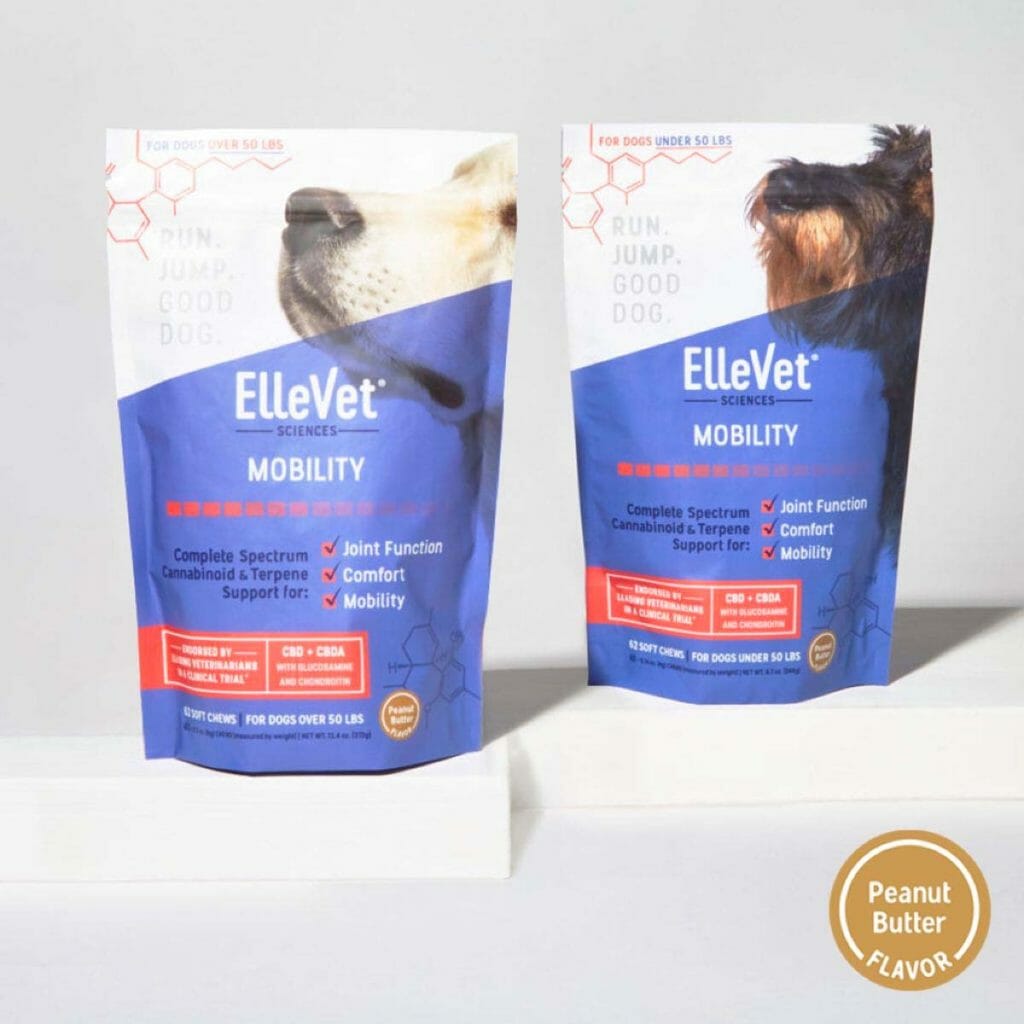 Treats shouldn't just be tasty. Your dog would benefit a lot from their rewards if the snacks provided also offer nutritional benefits. Though, of course, they shouldn't replace the vet-required supplements.
Nonetheless, if you're thinking about purchasing a healthy yet mouthwatering dog treat, consider getting the ElleVet chews, absolutely a customer favorite! Every bite exudes a buttery peanut taste with oils and glucosamine for joint discomfort, itching, stress, and cognitive and aging issues.
You can buy this at $89.95, but if you're on a budget, you can subscribe to them to slash 25% of the total price. The following orders will be 15% off. A great deal, I'd say!
6. Wagyu Pet Snacks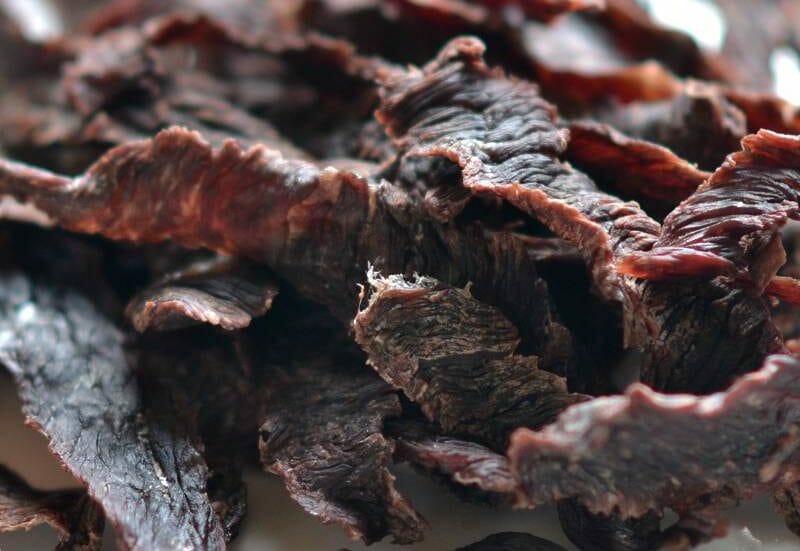 This next dog treat may not be your typical one. This is made from real wagyu beef strips that are dehydrated for your dog to enjoy for a long time! Your teething pooch will absolutely love the texture of Wagyu Pet Snacks' chewy yet delicious fancy snack that's filled with naturally healthy goodness.
For 18oz (500g), you'd need to pay $16.18, which is already a good deal considering your dog is getting premium meat. Other cuts and types are available in the store; you're free to choose which ones to splurge on for your adorable little companion.
7. Beasty Wagyu Cuts Dog Treat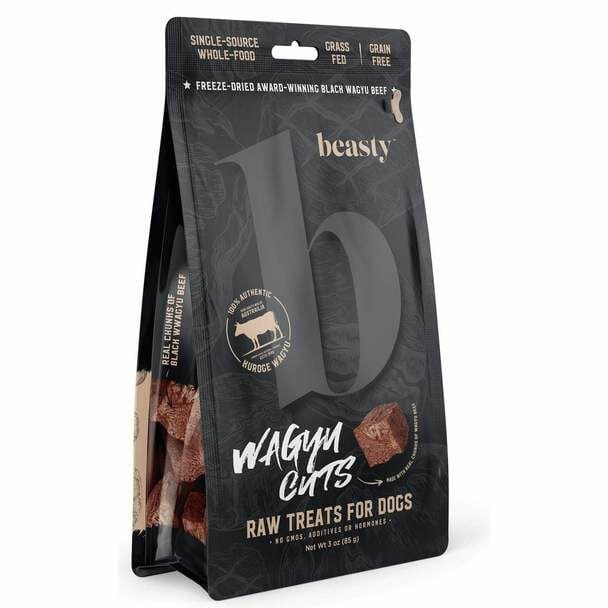 Wagyu is just pure heaven on the mouth, and your dog may have the exact liking and preferences like you. Let them enjoy a moment with this premium meat by purchasing Beasty Wagyu Cuts which are specially formulated for canines.
For every 2.99oz (85g), the amount sizzles at $19.99. Aim for 11-12 packs of these, and you'll be paying around $219.89-$239.88. Reasonably enough, it's better to go for high-quality dog treats in pricey tags such as this one, as Beasty only provides hormone, GMO, and preservative-free snacks. 
Your pooch will get a 7:3 ratio of meat to fat; it's unprocessed, fresh, and natural all the way.
8. Beef Muffin Dog Treats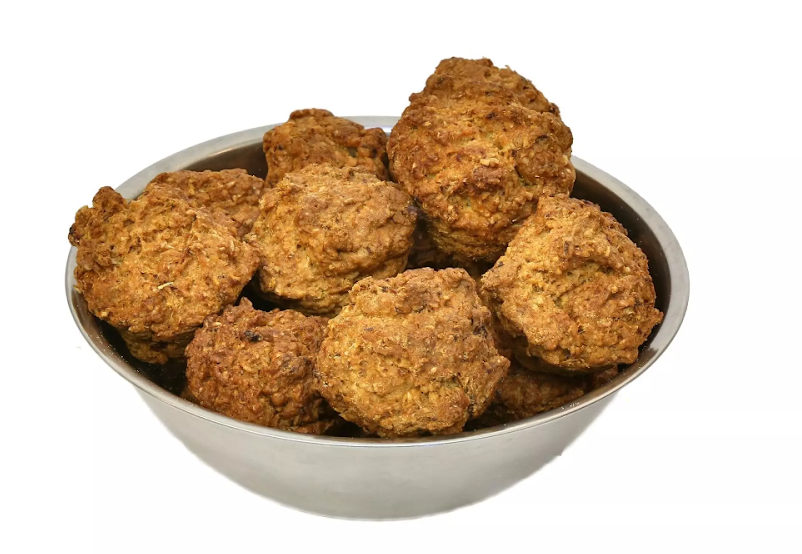 The price starts at $11.65-$110 for these yummy Beef Muffin Dog Treats. You're guaranteed that you're actually getting your money's worth as the ingredients include people-quality wagyu beef with free-range eggs, homemade bone broth, organic turmeric, and sunflower oil. These are all formulated in a low-fat, high-protein muffin mix, which can make any puppy stay an avid beef lover.
Every bite is filled with calcium, magnesium, phosphorus, and other trace minerals, which are beneficial to any dog, more so those who are still growing. Sure, they may come a bit pricey, but start with the smallest pack first to see how your dog feels toward these wagyu muffins.
9. A5 Grade Japanese Wagyu Kobe Beef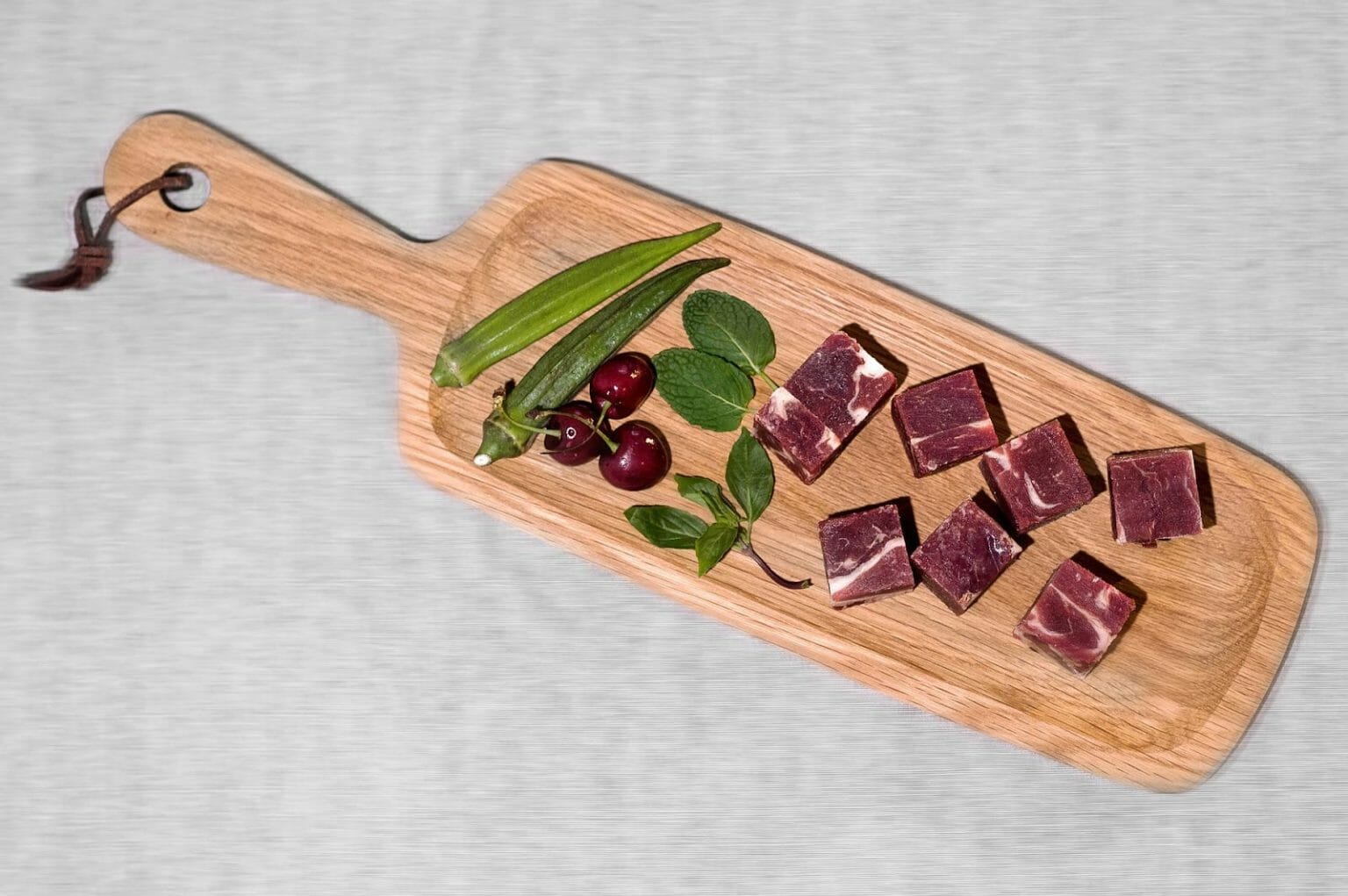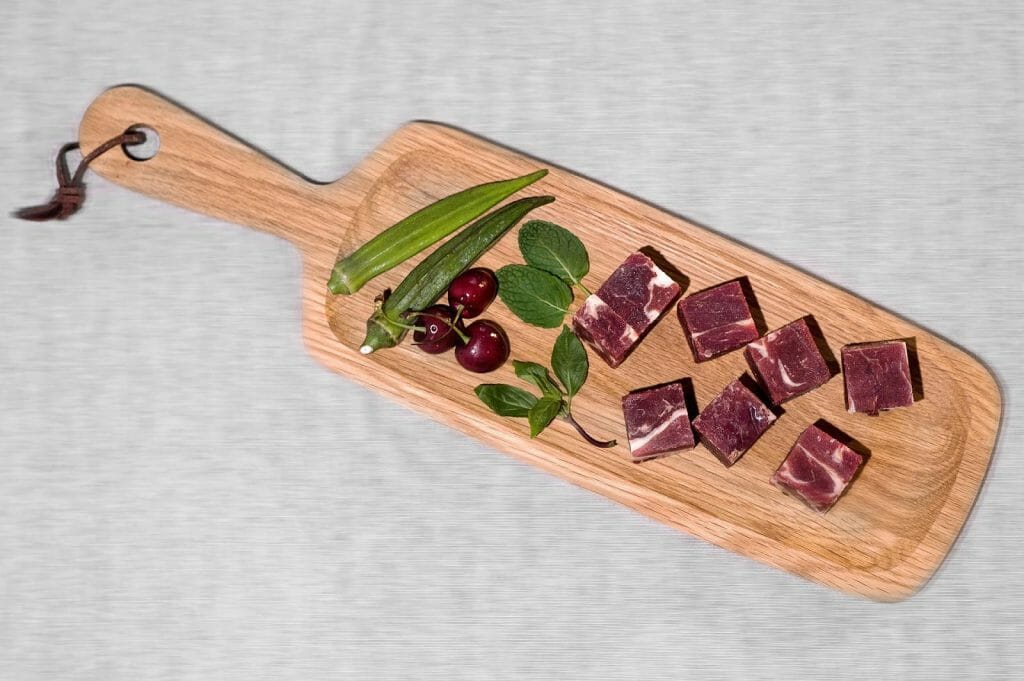 Amazon is jumping on the meat craze. Pretty sure there's no complaining here, especially from your dogs. You can treat them any time of the day when you have 20 pounds of premium quality meat stocked in the fridge. 
This retails at $999.99, excluding the shipping fee on Amazon. It's a great buy, considering how much meat you're getting in return. It's a beef Kuroge breed, perfectly marbled, and A5-grade, which is the highest grade there is. It's tender and juicy or if your dog likes it dry, turn this into a jerky. No waste at all, especially if the meat nears its due date.
Read next: Do Dog Treats Expire? 7 Tips to Make them Last
10. Kobe Beef Steak Strip Dog Treat (USDA Rib Eye)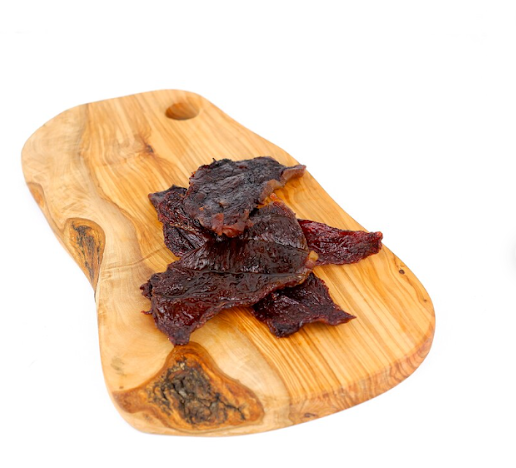 Since we're talking about costly beef meat here, why not include these Kobe Beef Strips as well? Be prepared, though, as 9oz (255g) is worth around $39. It doesn't matter that much, though, especially if your dog needs to be spoiled sometimes, more so if they have been behaving well at home. 
They'll enjoy every enzyme from this meat as it's free from any harmful chemicals. It's made into bite-sized pieces, perfect for aiding you in dog training. If this is quite too pricey, consider making this a Christmas present for your dog instead. 
They sure will look forward to this each year.
11. Bundle Of Dog Macarons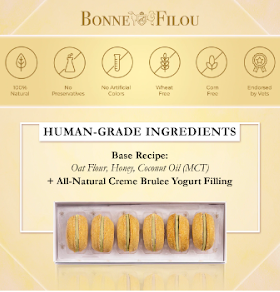 These dog macarons are delectable in your dog's eyesight. It's made from human-grade ingredients without too much unhealthy sugar in it. Get your dog to feel treated like a royal member with these naturally-flavored bite-sized macarons.
Every box is sold for $44.98, but you can get 15% less when you subscribe to Bonne et Filou. There are several flavors you can choose from, including the top favorites: strawberry, cheese, pumpkin, rose, raspberry, and peanut butter.
12. Cannoli: Cream-Filled Dog Treat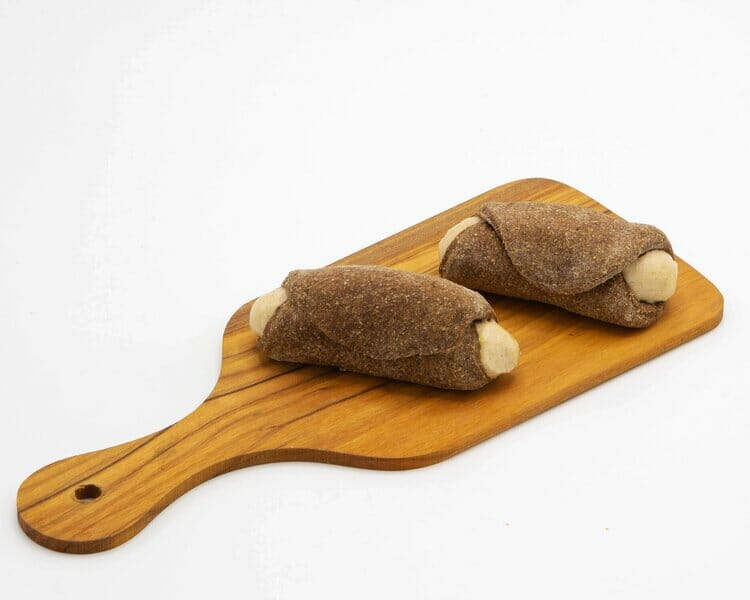 Is your pup in the mood to eat cannoli treats? Well, look nowhere else than Puddles Bakery. They have it in their standard filling, pink and white, green and white, and yellow and white, to name a few. 
A box may contain two cannoli snacks that retail at $8, or you can opt for those sold in dozens that are sold for $22. With their no-joke-of-a-price tag, these are best served during occasions like your dog's birthday or Christmas. 
13. Carob & Strawberry Pup Tart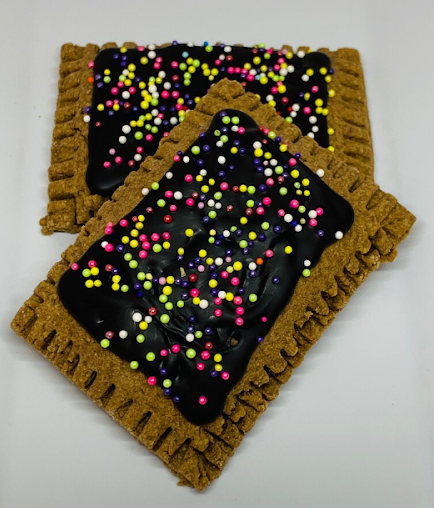 The last expensive treat you can grant for your gentle and sweet dog is this Carob & Strawberry Pup Tart. These are large dog biscuits with colorful sprinkles on top. Rest assured these do not contain high amounts of unhealthy sugar. 
For 6 large pieces, you would pay around $16.68, so make your dogs really appreciate every lick and bite they get. Well, compared to the rest of the other treats listed here, this one, among others, is more affordable, albeit undoubtedly costly. 
You might also be interested to check out: Dog Treats That Are Bad For Dogs and 8 Natural Healthy Treats You Can Give Them