Dog Room Ideas About Decorating Your Pooch Bedroom & Pet Proofing the House
Our furry friend deserves to be spoiled by us because they can give so much joy and smiles into our lives. We would want the best things for them to feel special and loved. Aside from showering them with yummy treats and meals. A dog parent can make their dog's bed relaxing and extra comfortable. A Dog sleeps all the time except for working and guard dogs, and because of that, we have to provide a cozy spot wherein they will not be disturbed by shouting, music, or any activity around the house. If your pooch positions themselves anywhere then most likely they will be disturbed by the member of the house.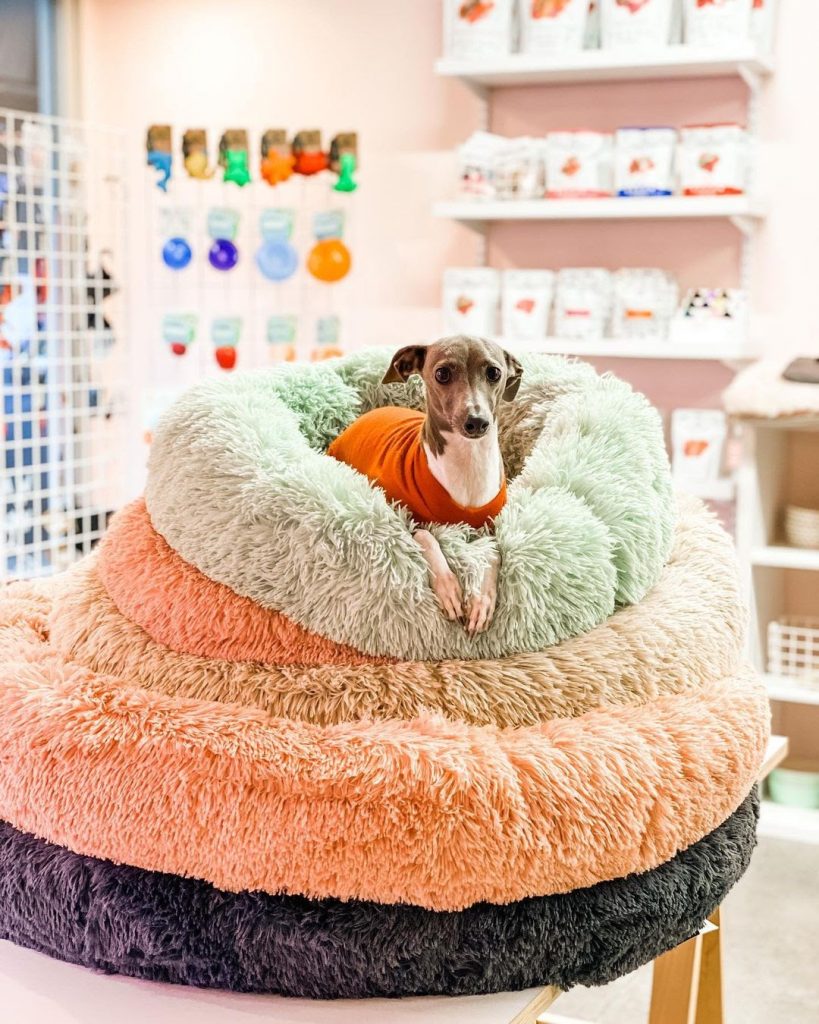 So since our furry friends are part of the family. We can create a perfect space especially organized and designed for them. In this article we've gathered dog room ideas that can inspire you to finally make for your dog.
1. Buy the Comfiest Dog Bed
Humans invest in a pretty bed simply because we value the art of sleeping. After a tiring day at work, we want to have a comfortable bed and pillows to take us away into a dreamy land. Of course, we would want our dogs to feel the same. The cutest sight is finding them asleep in their cute beds without a single problem in the world. So how can you find a bed that is perfect for your dog? Take into consideration first the size of your dog. If you have a giant baby then go get the large beds but if you have a small dog you can also buy the big one to give them the space they wanted. 
In addition, it isn't always beneficial for dogs to have an elevated bed because your dog might have arthritis and it's painful for them to take that bed. It's difficult to move their feet up, especially when going down. So, take into consideration the preferences of your dog. If they are cool with beds on the floor then go buy one but please assure its softness and durability.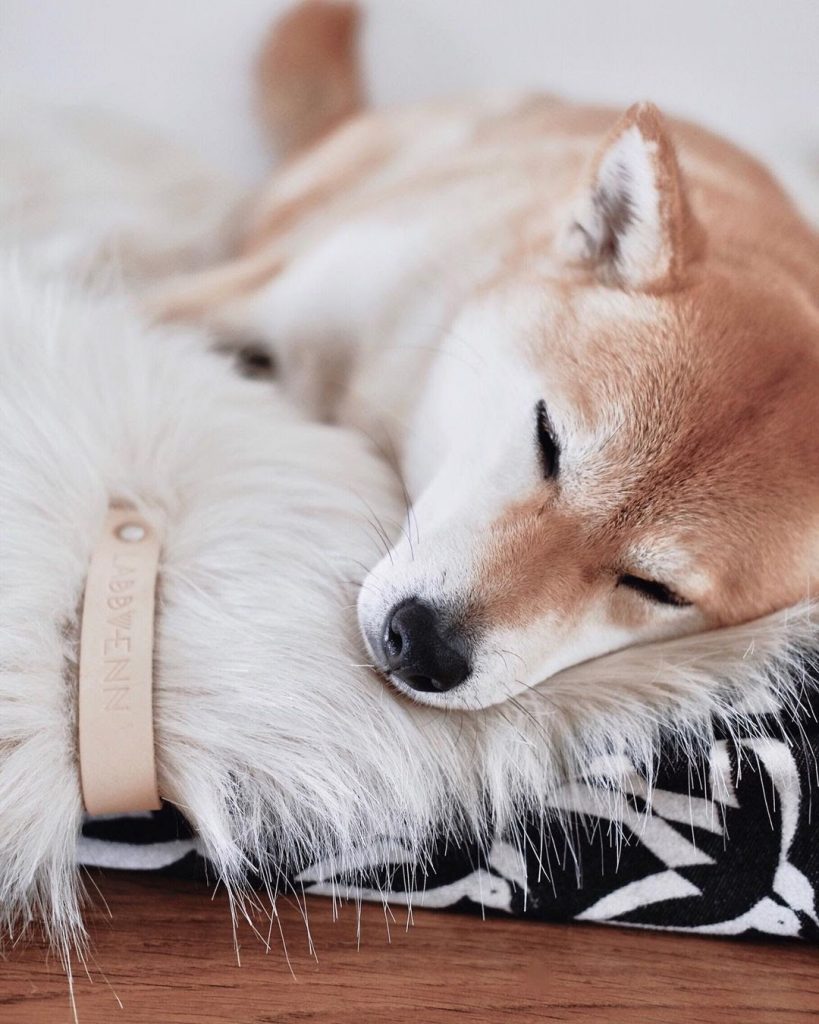 2. Bunk Beds
You can make the pet room of your dog fun and exciting if you build the bunk beds. It's perfect for fur parents that have more than one dog. You can maximize the space and even create a cute bed that your dog can have fun with because of the stairs. You can make the stairs a cabinet for your dog's toys. It would look like they are having a dorm of their own because of school.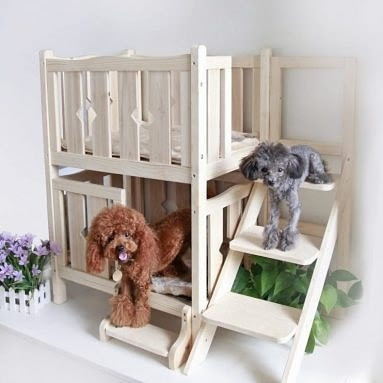 3. Furniture Bed
If you can't give a room for the dog to have its own space, you can make use of the furniture around the house. The cabinets and tables usually have a space underneath and you can use that as a tiny bedroom for your dog. It's either your nightstand table, stove, decorative furniture, or underneath the kitchen tables. You can personalize it by having a door to cover the bed or you can put a tiny curtain to hide the place. Put the dog's name on top so that the family members would know that it is the dog's tiny indoor dog house.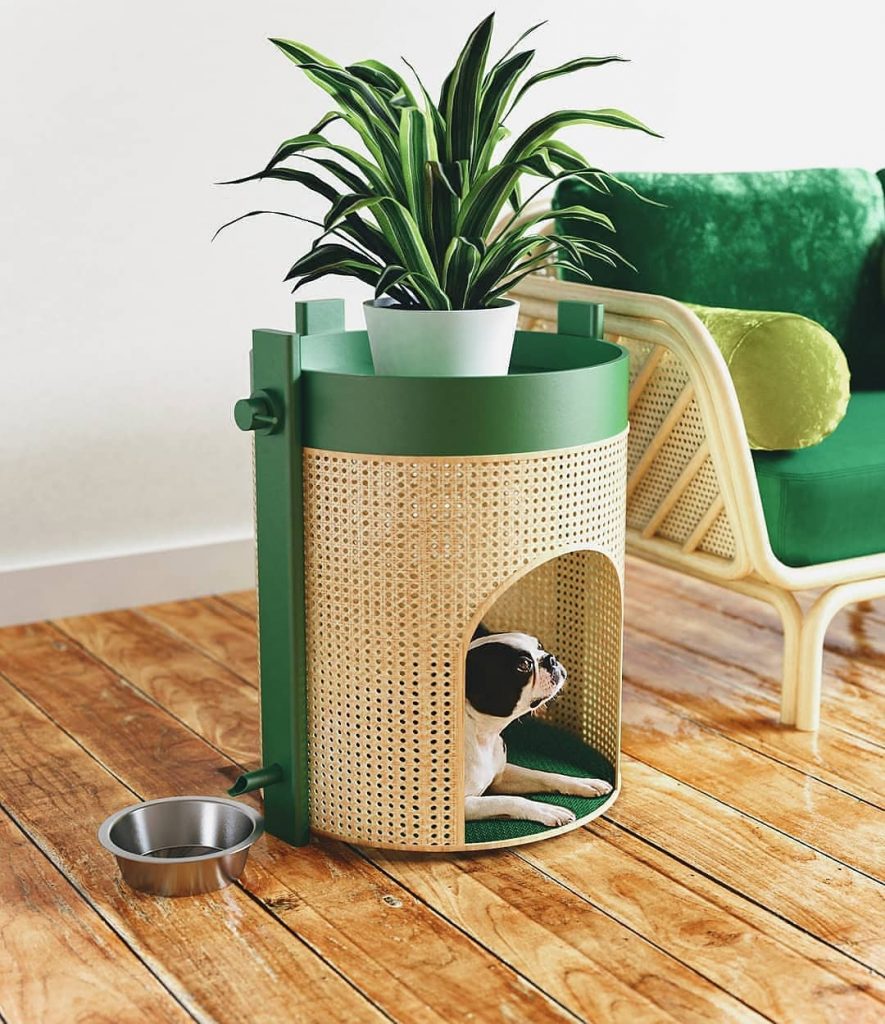 4. Cupboard Bedrooms
Spoil your dogs by giving them the cupboard underneath the stairs. It is wide enough to actually set a bed, a place for meals, and even a space for the toys. Make the color of the cupboard bedroom in line with the personality of your dog. You can make it open so that it is easily accessible by the dog or install a door so that you can also keep your dog there whenever you are cleaning the house. Decorate the bedroom with dog pictures in the frame and do not forget to put on lights inside the dog's place. Also, there are instances that the place becomes too hot so you have to keep the place properly ventilated or air conditioned for the comfort of your pooch. Keep an electric fan there if it is necessary.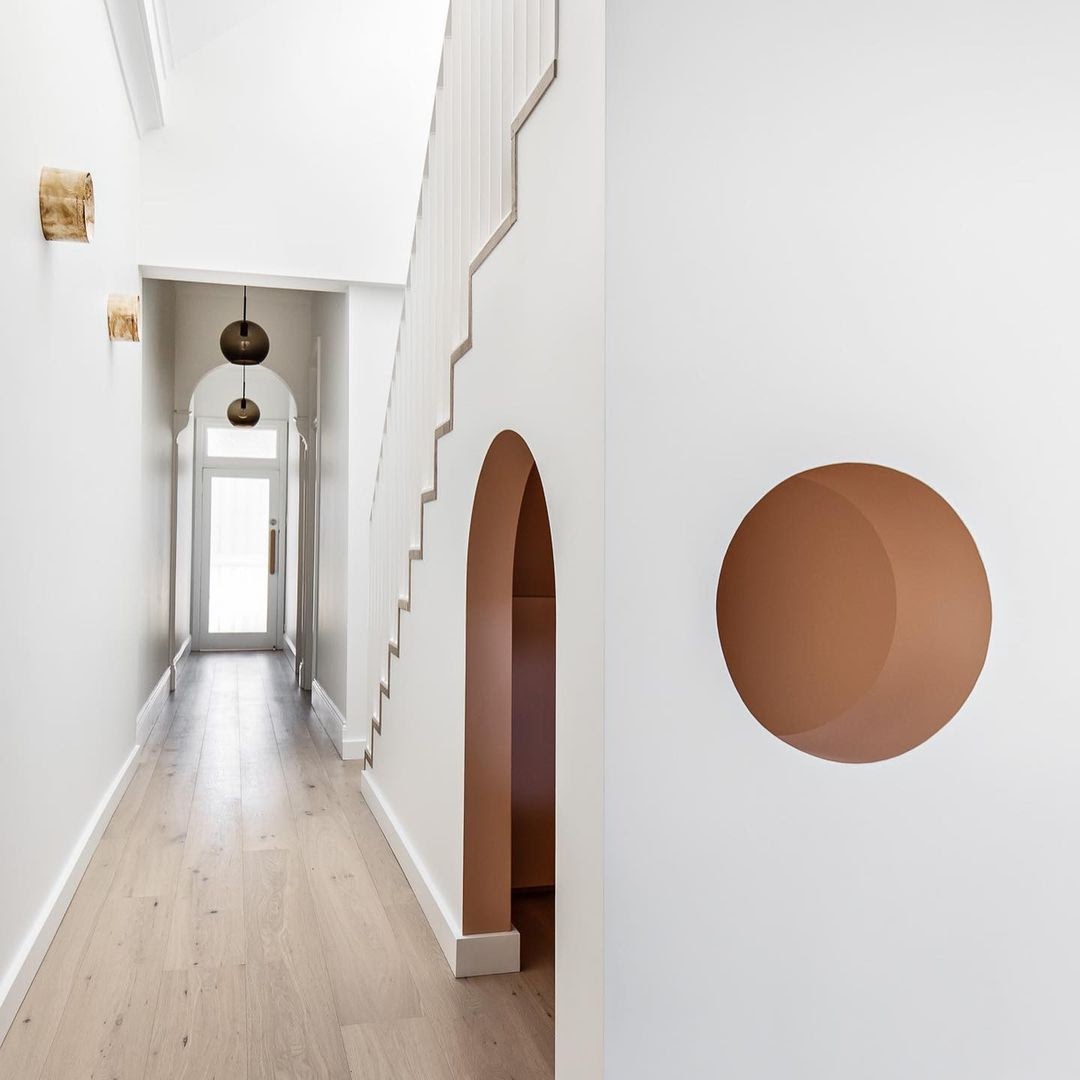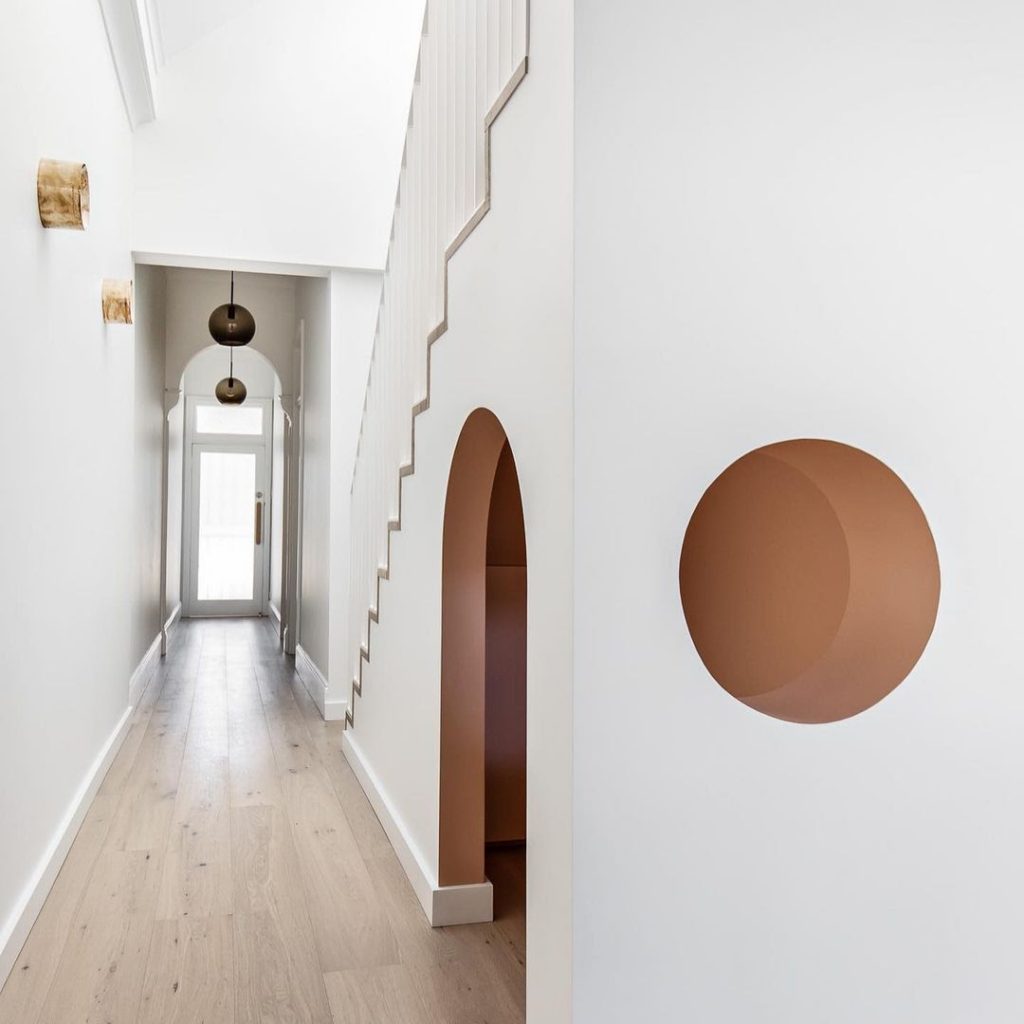 5. Fluffy Dog Pillows
Decorate your pooch bed with soft pillows and cute pillowcases to make the bedroom looks nicer and appealing to its user. You can put one or two on the bed as long as it still has a space for your dog to sleep in. Don't make the pillow too thick so that your dog can use it and their sleep is comfortable.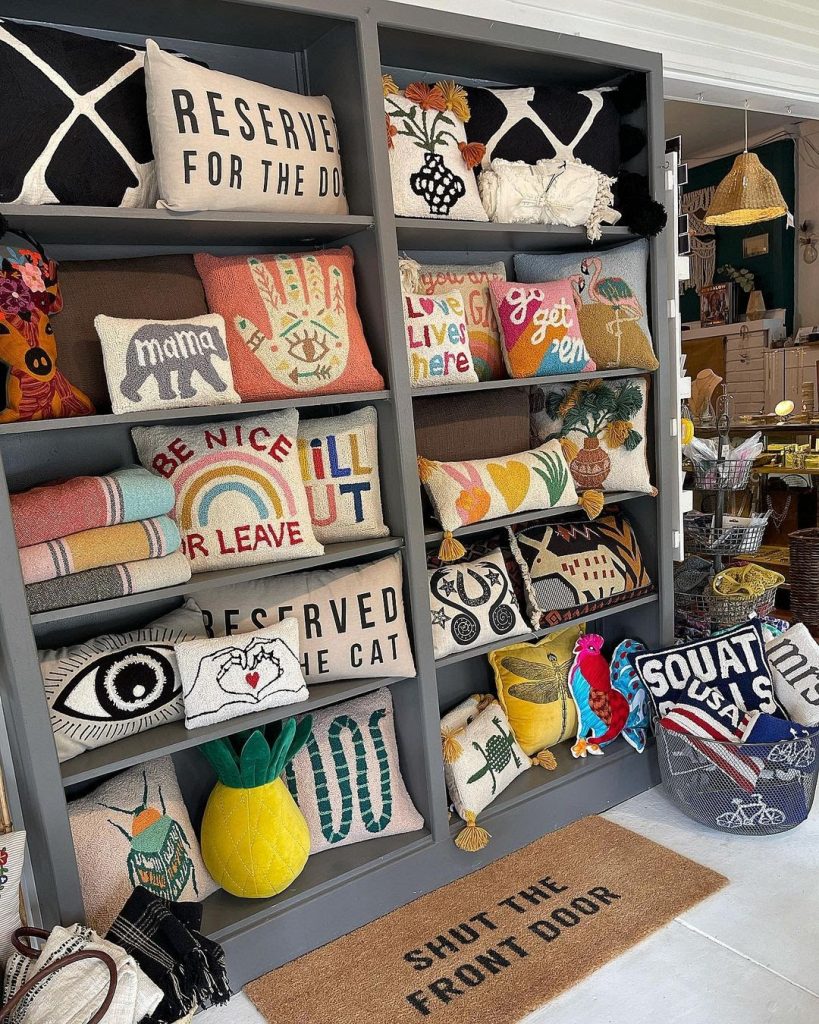 6. Soft Blankets
Some dogs prefer to be surrounded by blankets. They just feel cuddled whenever blankets are with them but some dogs do not want a blanket. So observe your dog if they are a fan and buy them the comfiest one.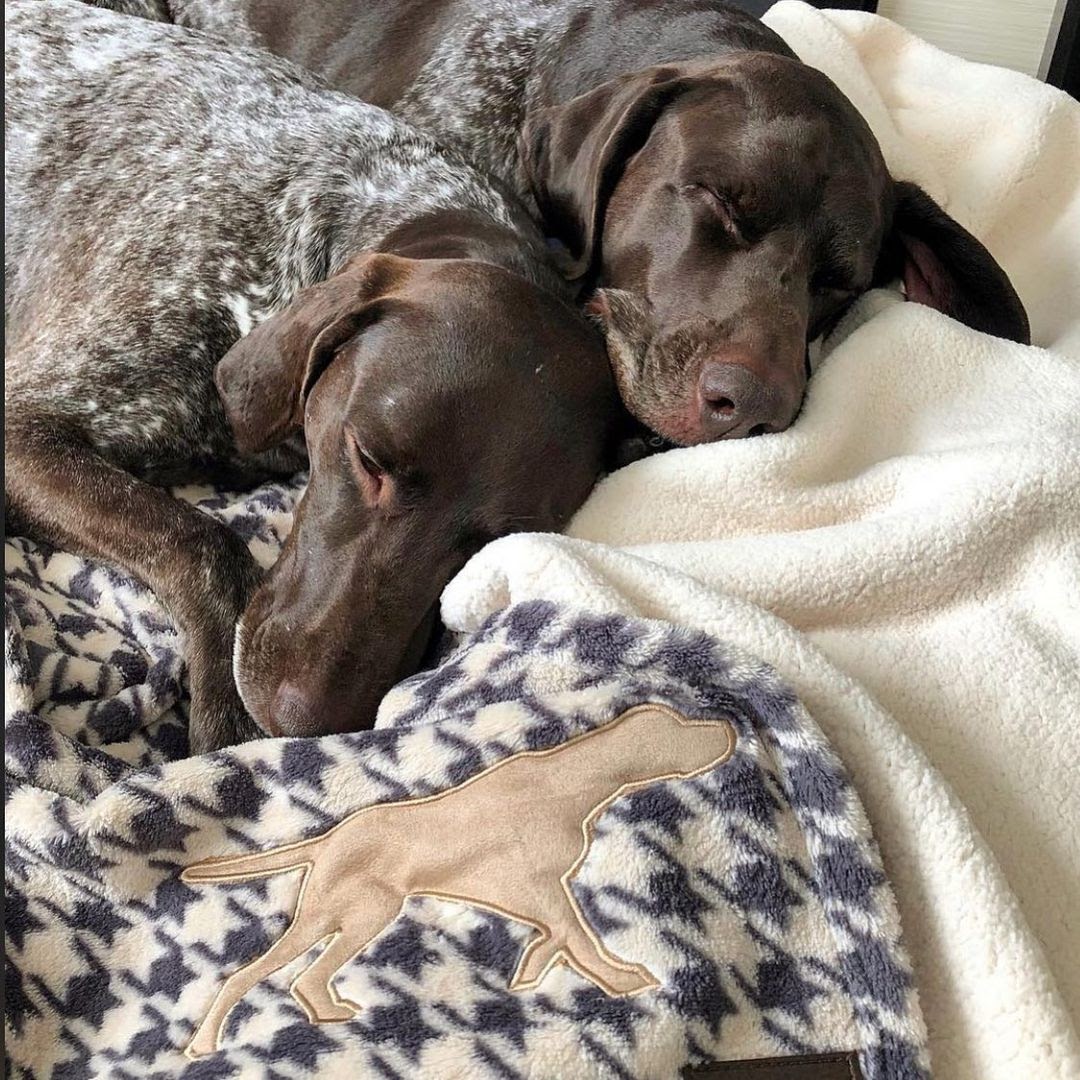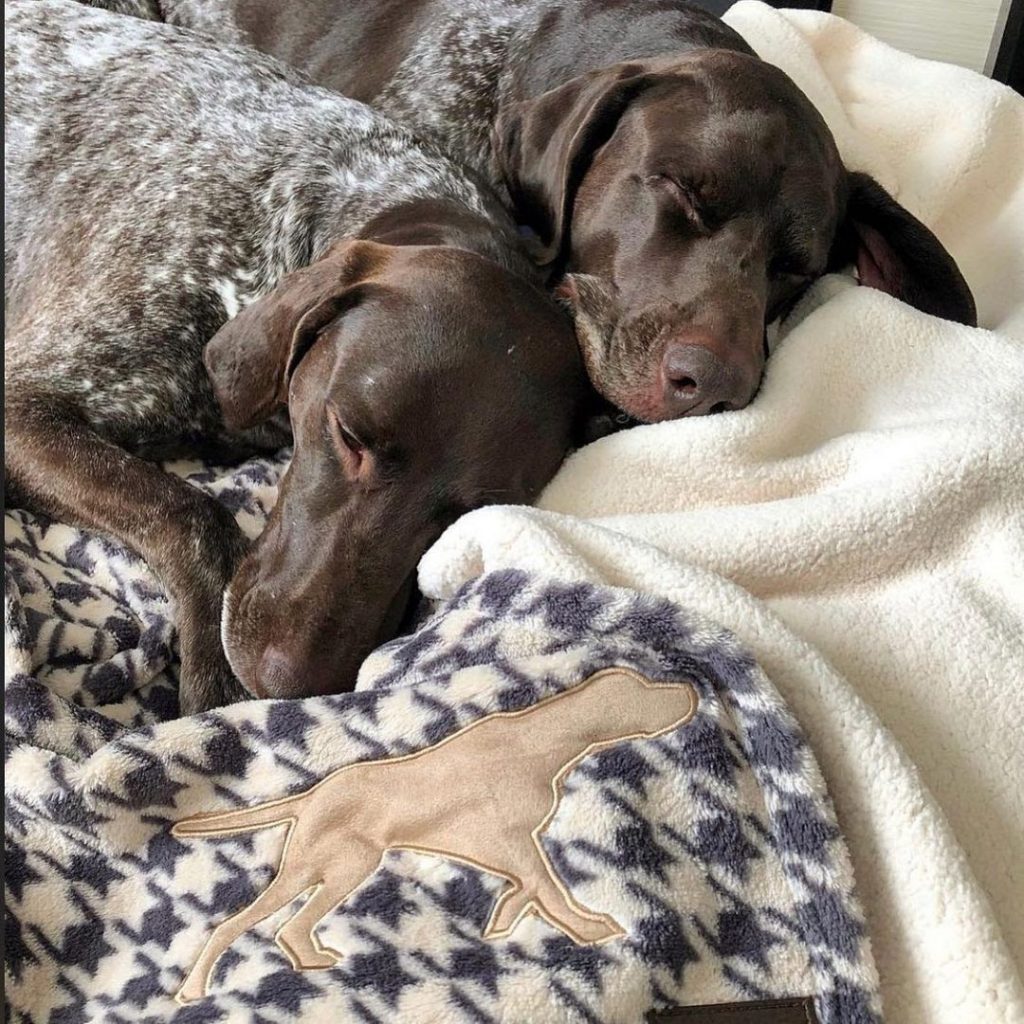 7. Pet Nursery
Who says you can only set up a nursery for babies? As a pet owner, you can do this to your dog too. Give them the tiniest bedroom in the house and tuck them in every night. Decorate the place with the name of your dog written on the door. And set up a table for the treats and dog food. Also, you can put carpets and litter boxes inside so that your dog won't have to go outside. Put their clothes, diapers, and toys in their dog cabinet. To make the room nicer, paint it with pastel colors and even paint cute dogs on the wall. This is for fur parents that do not have kids at home, or parents that have kids grown up already. Just make sure that the dog is trained so that they won't ruin the nicest things you buy for them.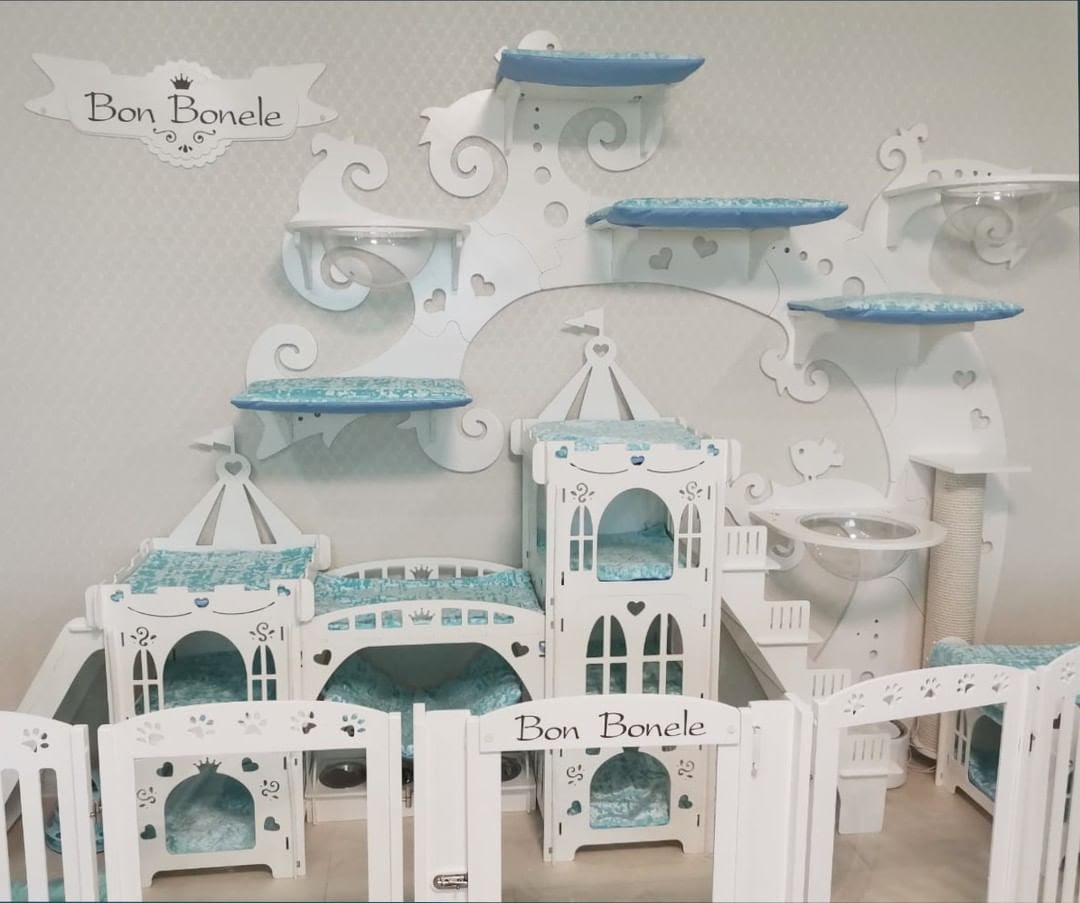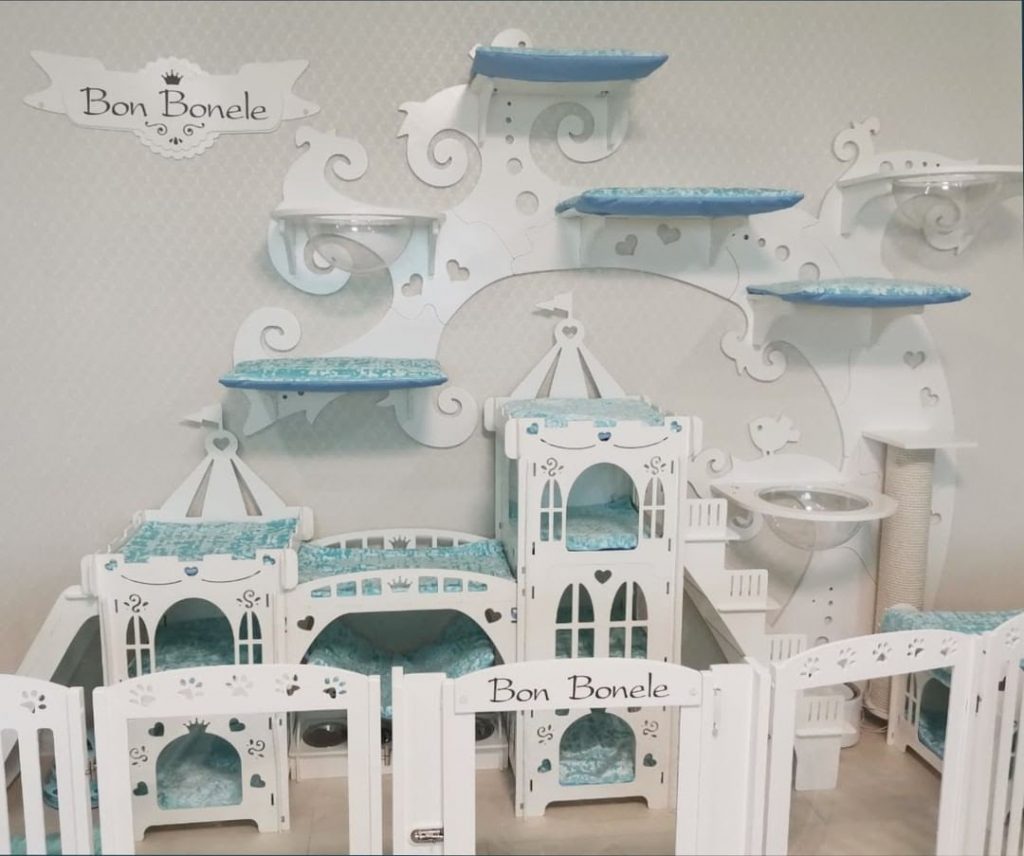 8. A Tent Bedroom
There is a modern bedroom for dogs nowadays and it includes a cloth tent wherein you can put the dog bed inside. It gives a more aesthetic vibe around the place and it would serve as part of decorations around the house. You can put plants around to make the pet area cozier. Make this place away from people so that they can have a private space of their own.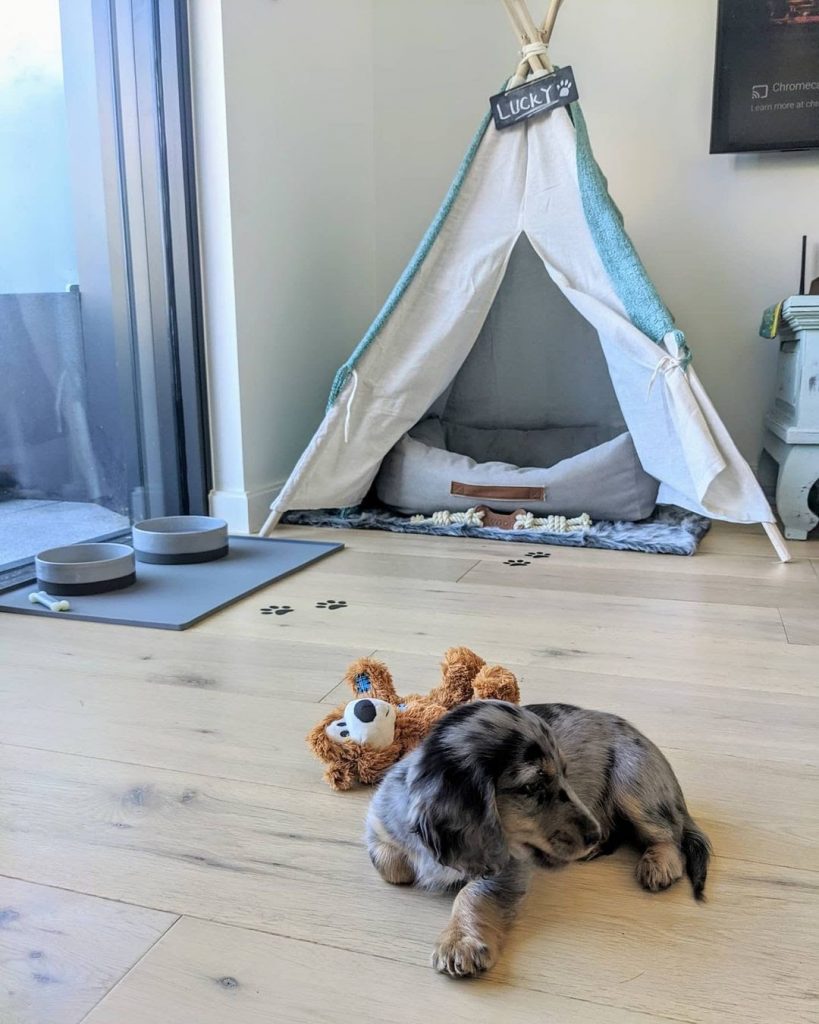 9. Dog Nook Spaces
If you have spaces in the house that are weird and do not have a definite purpose. You can transform it into a personal space for your dog. Set a bed underneath it and train your dog that it will be their new space for eating, sleeping, and napping. Decorate its plants and flowers to make the place more vibrant and warm.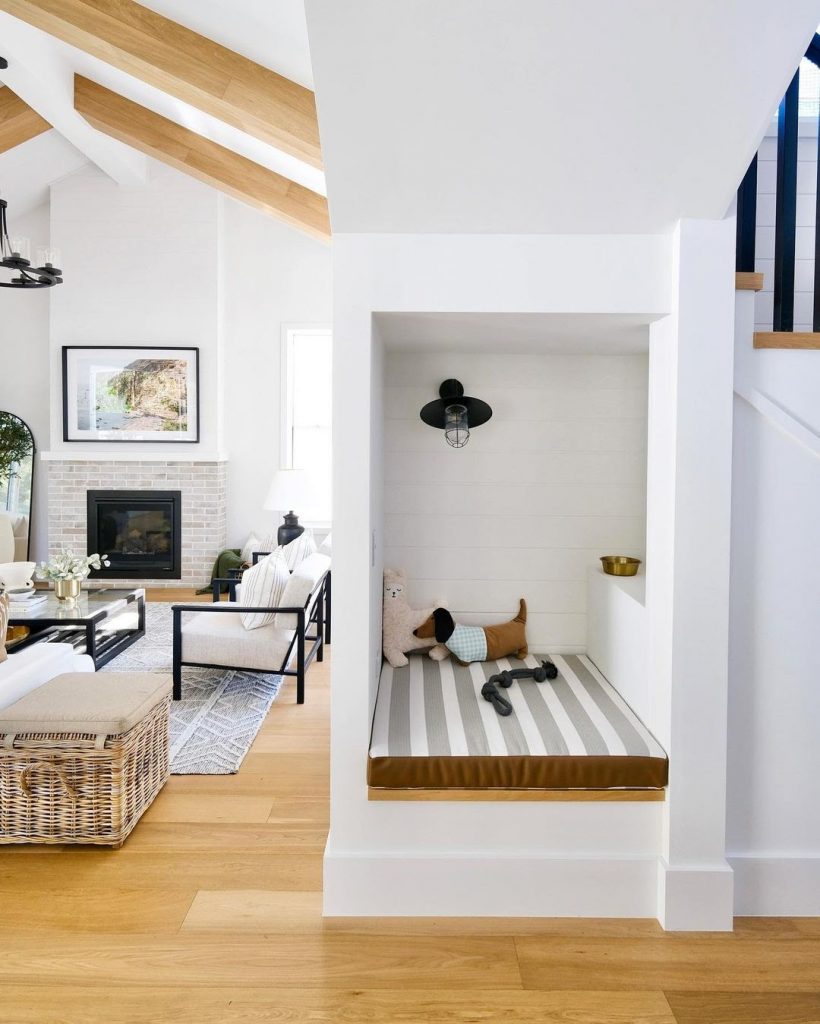 10. Wood Dog Basket
You can make your dog place look nicer if you make a twist of making the wood basket as a bed for your tiny dog pets. Just make sure that the bed is fit on the basket and it does not have sharp edges that can hurt your dog. You can transfer it anywhere and can bestow away if there are limited spaces in the house.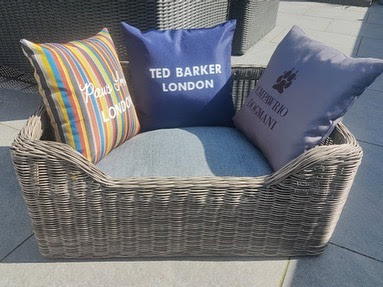 How Do You Pet Proof Each Room on Your House
We don't want our dogs to ruin everything that we buy for them. It will cost dog parents a lot of money if the dog is continuously ruining things that were bought for them or the house. So to avoid dogs from destructive behavior. We will share pet-proofing ideas for your room that can be applied to your entire house. 
1. Kitchen
Pet owners should start dog-proofing the entire kitchen since all the food is in here. Usually, dogs love to stay in the kitchen because they can get a lot of food from the scrubs or even during the meal. And if a dog has a desire to eat more they will have demanding behaviors and steal from their owners. So how can you dog-proof your entire kitchen?
Make Sure Trash is Inaccessible
In pet-proofing, the house takes into consideration first the trash in the kitchen. Your dog will dig through your trash, especially if your dog has a strong sense of smell. Secure the garbage cans and bag tightly so that you won't be able to open them. Aside from closing it, consider hiding the trash from your dog since they have a strong smell. Put it under the sink cabinet or outside the house wherein your dog can't go out. Through this, you'll prevent eating toxic food and parasites that are living on the dirty stuff under the trash can.
Make Sure Food Is Unreachable
If your dog pet can reach the kitchen counter then make sure that stow the food away on a much higher cabinet or storage. Your pooch won't stop barking if they know that they have a chance of getting food. One way that you could keep your dog away from the kitchen is by installing a pet gate at the kitchen door so that your pooch can't enter the entire kitchen.
2. Bathroom & Laundry Room
There are harmful chemicals that your dog can swallow. They can't read and whatever sparks their attention. They would gladly have a taste to see if it is delicious.
It's so gross to find your dog drinking from the toilet bowl. Instances are, we forgot to fill the water bowl that's why they are looking for another source to quench their thirst. Thus, make it a habit to put down the lid on your toilet and fill the water bowls constantly.
Keep Human Medicine Out of Reach
A lot of dog poisoning cases happen when an owner neglects their medication on the table. Your dog will find it and eat it causing side effects or death.
Keep Chemicals on Safe Storage
Detergents, a bar of soap, muriatic acid, and a cleaning agent should be kept in a place that wasn't accessible and easily opened by dogs. It's important that after you use the product you hide it right away to avoid children and dogs from finding it.
3. Living Room
Dog's usually stay in the living room too because family members gather in that particular area of the house. There are things you have to do to protect your dog:
Some plants are toxic for your kids and pets. If you don't have a background on the plants that you've been buying. Research on the first and remove the plant immediately if it is poisonous.
Protect the necessary wires from different appliances and chords by hiding them away from the dog's sight. You can use cord covers to prevent your dog from biting and chewing it. Also, it might harm your dog due to electrical shock.
Keep Breakable Items Away
If you have an active dog then consider putting away all the expensive breakable items from the house. Just use it if the dog is on a leash or stuck in their dog run outside the house. You can start buying plastics for now and use the breakable items for special occasions.
4. Bed Room
You have to train your dog to stop them from being destructive inside the house. If you have obedience training, your dog will understand that they can't bite, chew or ruin the pillows, blankets, and bed. But, there are things inside the room that can harm your dog too. Here are the following things:
Out of curiosity, your dog will try to eat it. That's why you must tidy your place and vanity mirror to avoid giving your dog some yummy ideas.
Mothballs are usually found on cabinets and they might fall off after getting a folded shirt. It is 100% toxic for your dog so be watchful of everything that is lying around your bedroom's floor.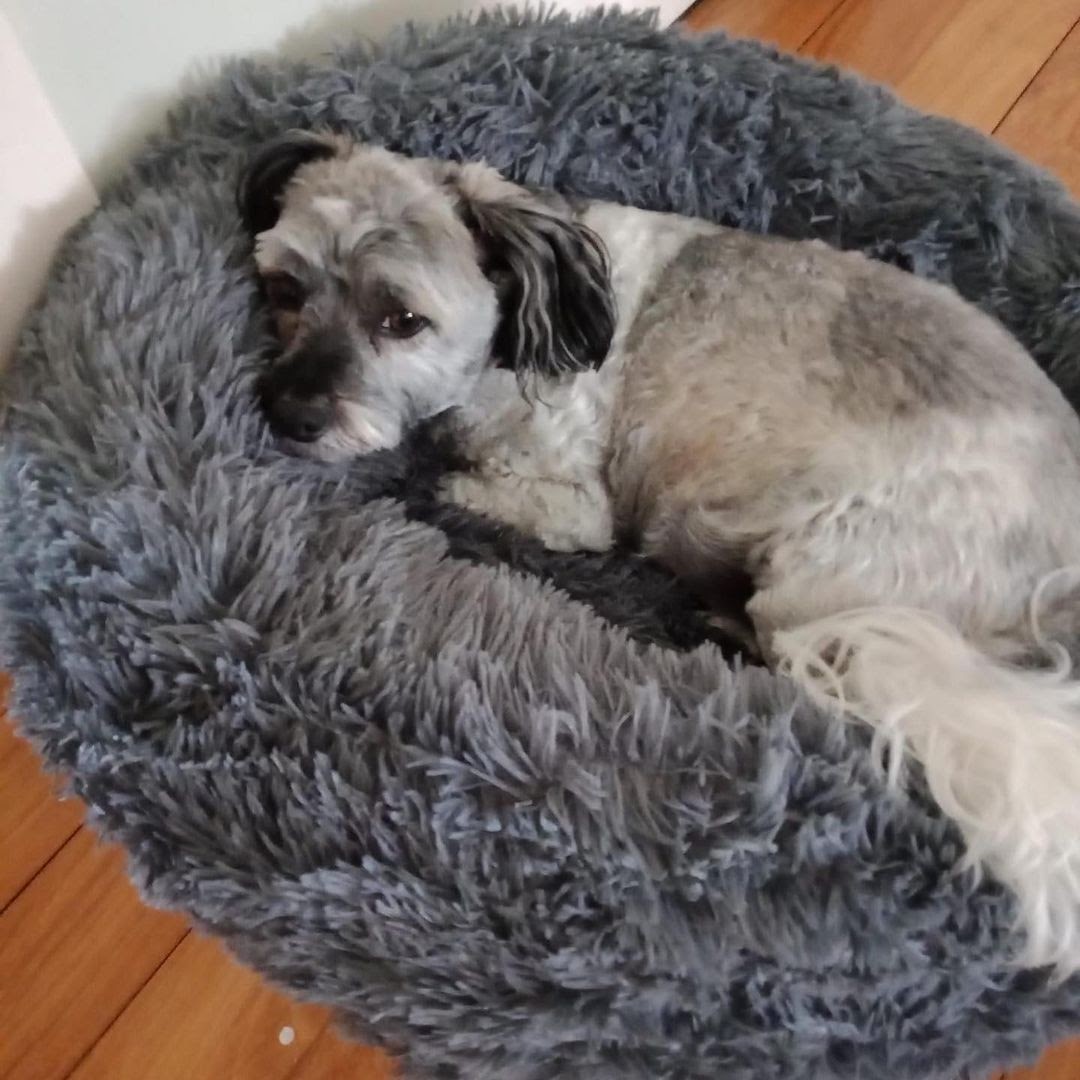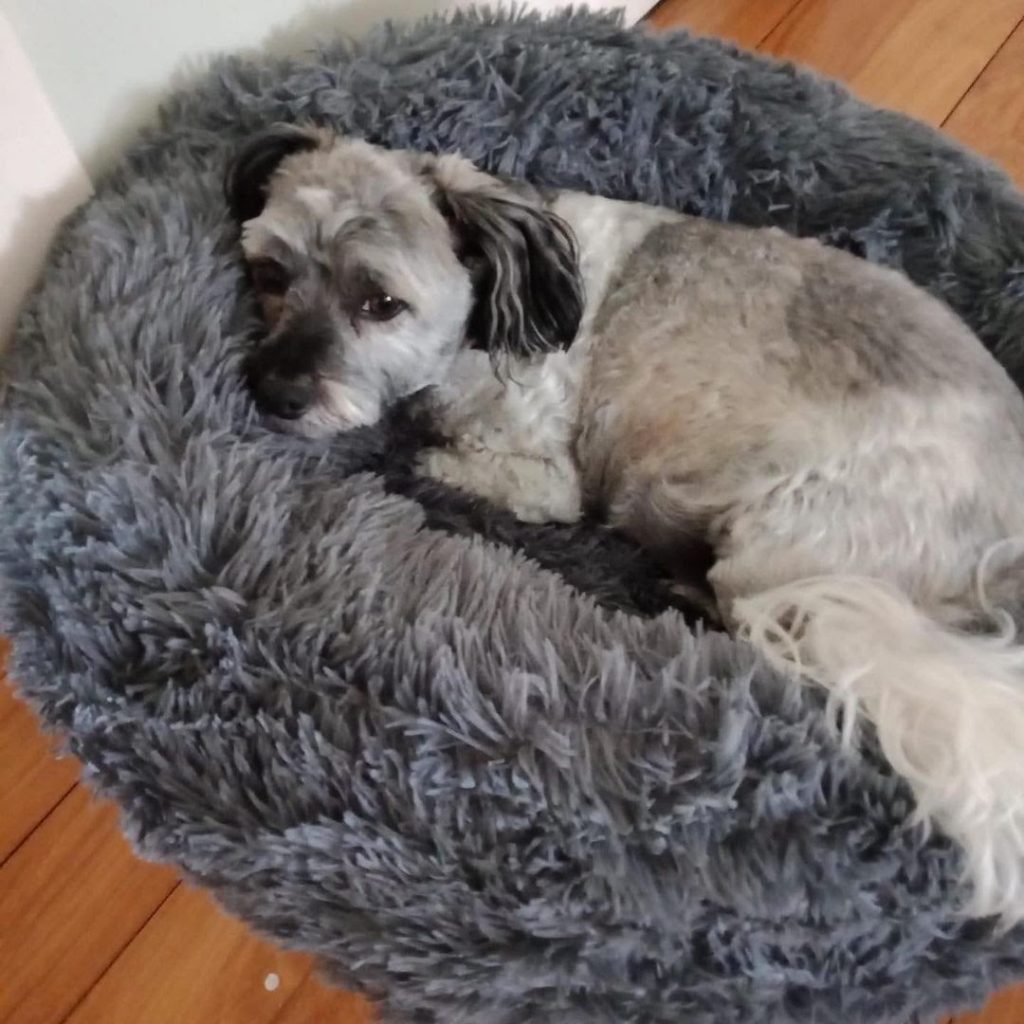 You don't have to cash out every money that you have just to give your dog the grandest bedroom or bed accessories. What we have suggested above is enough to give your dog a comfy place to sleep in. In addition, since dogs are always staying inside the house. We have given pet-proofing ideas to avoid accidents from happening. They also need a safe home aside from having a cozy bedroom. There's no wrong in lavishing your dog pets with good things but also, you can consider adopting other dogs since you can pay much for accessories. In this way, you can lessen dog euthanasia because you've taken a step to care for an animal-sheltered dog in your home.