We love to give our dogs the special things that they deserve. From the quality of food, water, bed, and all sorts of accessories. But, believe it or not, there are dog parents that give way beyond what the dog needs. They have treated their dogs as a child and even built a castle for their comfort. Yes, they have given their dog more than cozy space. Some of its prices are beyond what you thought you should spend on a dog house.
We have listed all the amazing dog houses for you to see that there's a world wherein a dog is greatly valued and showered with luxury.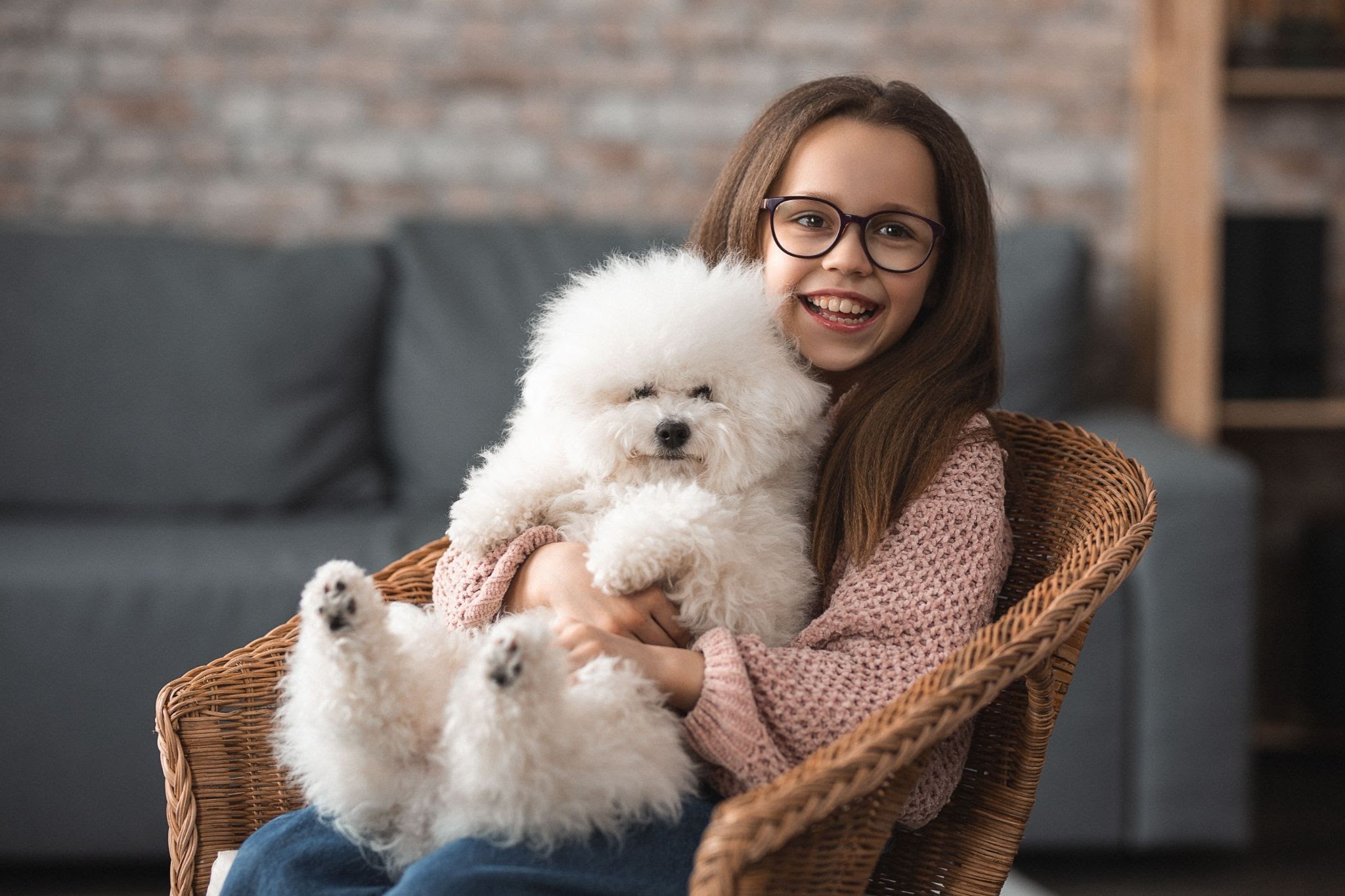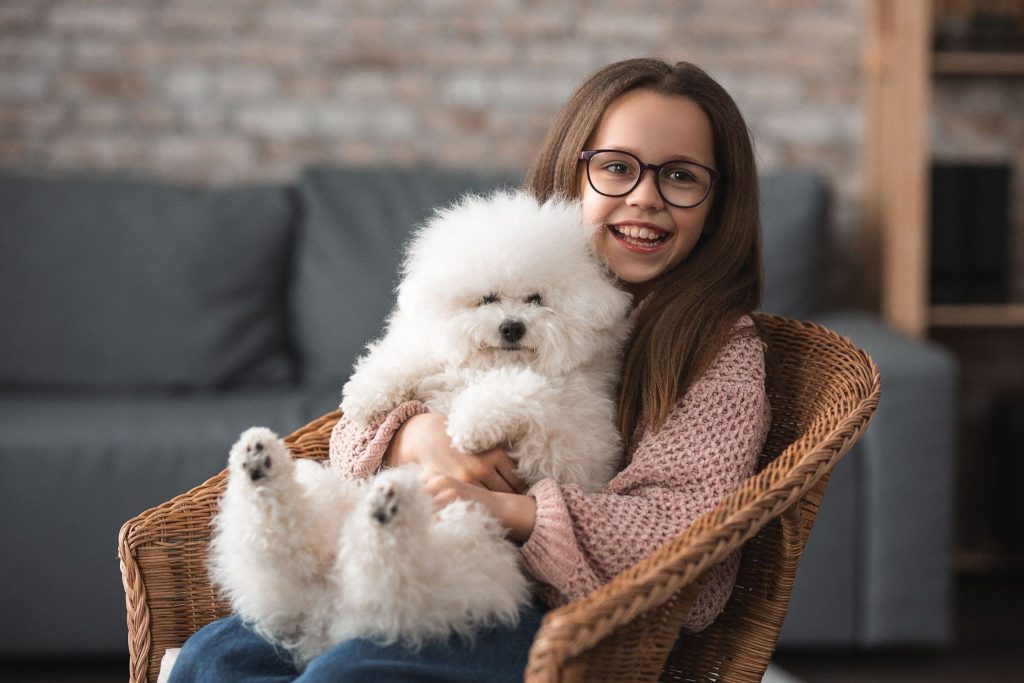 The house was popular because a certain celebrity hired a famous artist and designer to build a luxury house for their dogs. The design looks like a Mexican House which is built to be an extravagant house complete with expensive roofing details, architectural outer and inner walls, and a double door that functions specifically for dogs, it opens up to slight tap by their paws or noses. The house is not just popular due to the fantastic and expensive design but also to what this dog house can offer to the occupants. The lucky dog will get to have a mansion complete with amenities of running water, electricity, air conditioning, and a heating system. The dog will surely feel like a boss whenever they eat, chill and sleep inside the house. You can also expect that the house has quality-made dog beds, blankets, pillows, furniture, food bowls, and litter boxes. If the celebrity owner gave them a Hacienda dog house, surely the dogs would be spoiled with toys and yummy treats, the kind of treatment every person would wish to have. 
You can have a similar house for your dog for a price of $30,000. 
The exterior features of the dog house are composed of bricks. The house was also handled by a famous and expert designer in terms of building dog houses. From a human's point of view, it looks like a mansion that has a second floor, with a twist of elegance because of the columns and windows of the house. In addition, the owner's doggy friend would enjoy the amenities found inside the fantastic house because it is efficient whether it's summer or winter. The house has air conditioning and a heating system, plus it is complete with electricity for the stylish lighting and water if needed inside the house. Definitely, the dogs that get to live inside the house have expensive furniture and basic equipment for the dog such as a bed, couch, litter boxes, food bowls, and toys. If the owner can build a house like this for these dogs, then surely the owner loves and adores the dog dearly. However, an expensive dog house is not the basis of a pet owner's love but through its time and care towards its pet.
If you have the budget, you can shower your dog with love by giving them this kind of house for a price of $25,000.
Even though the dog can't get into the terrace the expert designer has included the terrace in the house making it a more elegant and extravagant puppy place. You can see the details of the windows, columns, and balconies. Also, the house has good roofing that adds an elegant design to the house. Since the owners want extra for their dog, this house is also filled with amenities such as running water, electricity, cooling, and a heating system. Although the interior design of the house was not shown, you can expect a custom dog bed, custom basic dog equipment, many toys, and high-quality pet food and treats. The dog of the owner would feel special and valued in this doggy mansion.
You can get the house for your dog if you have $6,100.
It is a perfect dog house that you can copy for your pooch. It may not have a second-floor design but the house is fantastic and creates a home vibe that is perfect for your pooch. It showcases an old design that allows you to reminisce about good days from the past. The large windows will provide enough comfort and a breeze for your dog. The house design is perfect to be displayed in your garden wherein guests can appreciate the beauty of your dog's house.
You can get this house for a price of $5,900.00.
The celebrity has gone the extra mile for her furry babies and without hesitation spend $325,000 for her Hilton pets. Even before, these cute dogs were always included in extravagant outings and shows of Paris Hilton. They are lavish with designer items, delicious foods, and dresses that no dog can wear or experience due to their price tag. Indeed it would be such a dream to be included in one of the Hilton pets. Furthermore, the Hilton dog mansion is complete with amenities that include electricity to light the magnificent chandelier inside the house, a water, and air conditioning system for summer heat, and a heating system when the winter comes. In addition, since it is a Paris Hilton dog mansion you can be in awe of the interior theme which is pink, decorated by dog cabinets, couches, and beds that were custom-made for the comfort of each Hilton pet. Currently, she has 7 cute dog pets that have been living their life in luxury and abundance.
If you want a similar house, you can prepare an amount of $325,000 for your pet.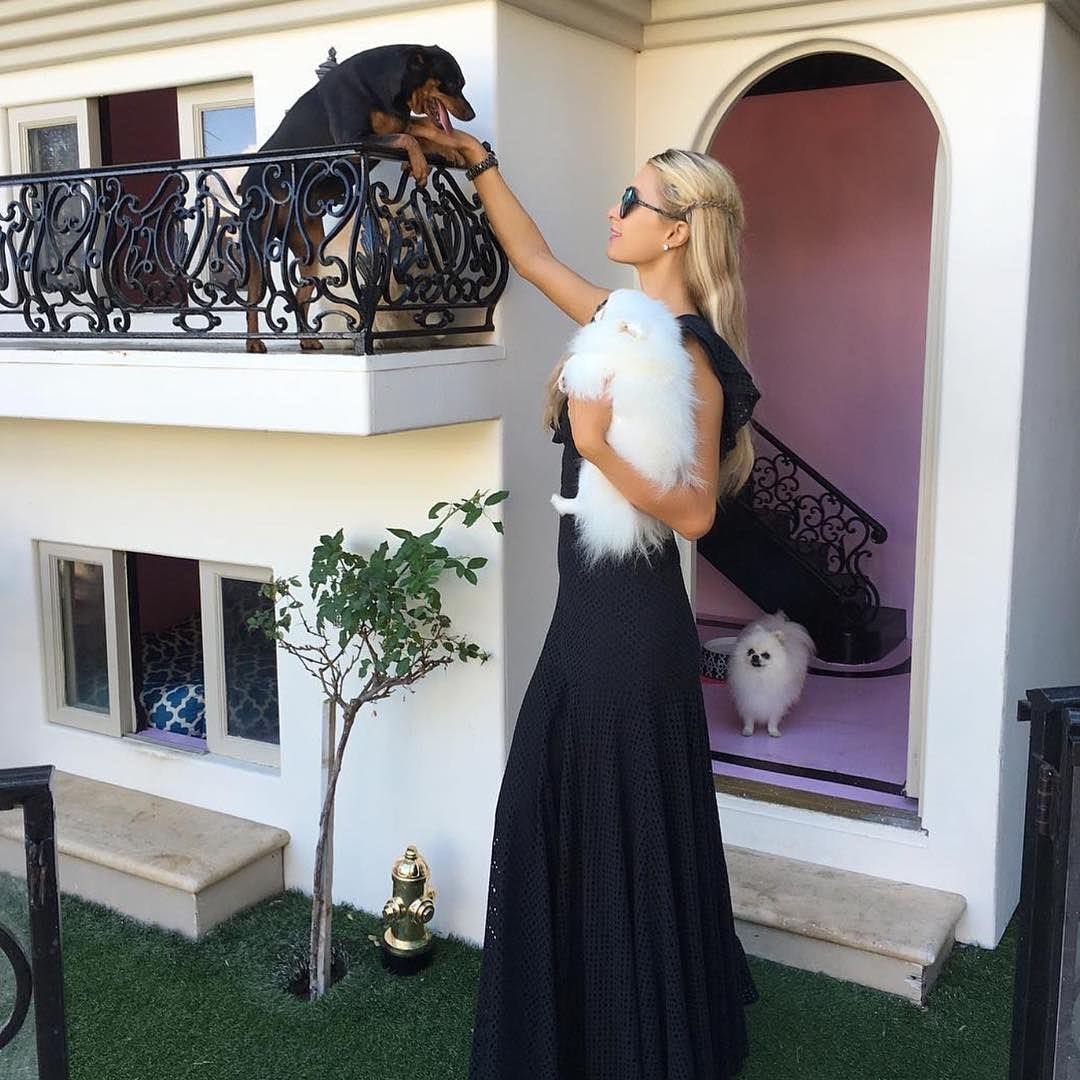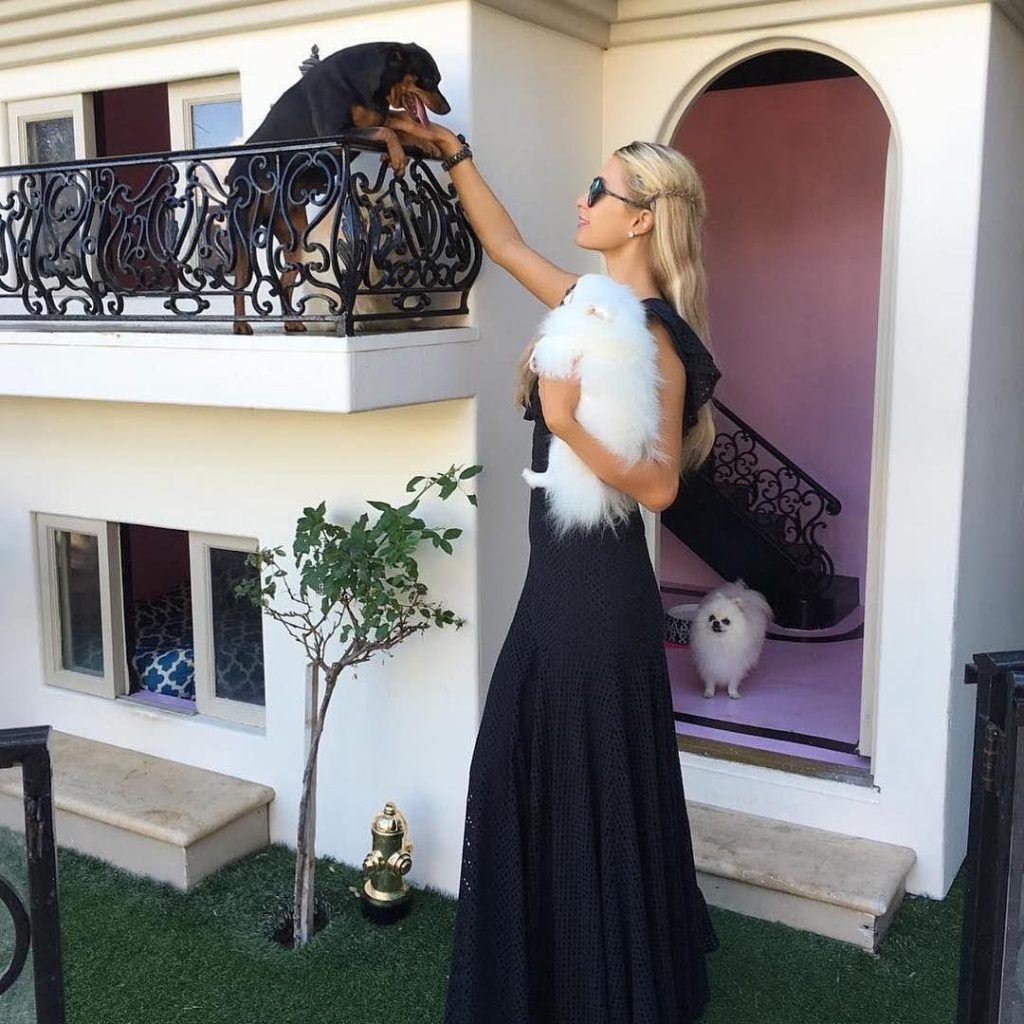 The dog living in these houses may not understand the luxury and the expense of the owners in building their dog house but for these furry parents, the joy to see that their dogs are living an extravagant life is enough. It may be because of social status, or the urge to wow other people but the fact that the pet parents are willing to spend that huge amount of money on dogs and not on material things is something that only a dog lover can do. These owners truly love their pets and that should be done by all pet owners, dogs are part of the family and they should receive what they deserve. It doesn't have to be luxury items and expensive material but you can provide love, affection, and care which is what matters for every living pet.
6. Victorian Dog House
The original Victorian Dog House was specially made by the owner to replicate it's human Victorian House. The reason why she made a house for her own dogs Chelsea, Darla and Coco Puff is because there was once a moment that her pomeranian dog was almost snatched by an owl bird. To ensure that the dog babies are secured, the owner made a $20,000 house equipped with customized wallpapers, curtains, furniture and dog beds. Also, the house is big that the owner can visit inside the house. Furthermore, the house also showcases a fence to complete the look of the house. 
You can acquire the exact house for a price of $10,000 at this site.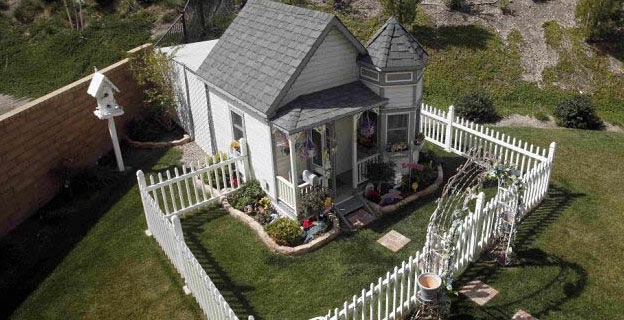 Everyone knows how beautiful and popular the Taj Mahal is in India. But, what if you created a similar one for your prince and princess dogs. The house could go up to $40,000, everything inside is made to provide comfort and style to dogs. Not only will the dog's house become the talk of the town, you'll also earn great attention from people that want to see the house. Also, the house is complete in details and the architectural resemblance is perfect. The dog may not appreciate the beauty of the Taj Mahal but surely every owner would appreciate the architecture and the beauty of it each day.
You can have your own Dog Taj Mahal for $40,000.00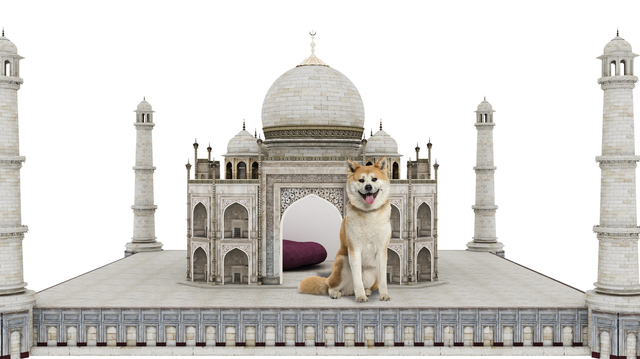 Since the Paris Hilton dog house is such an expensive buy, let's see what you can do with less than $10,000 for your pooch. The Ranch house will give you a warm and breezy feel because of the house design. For sure, any dog would want to live in this kind of house not just because of the exterior design but because of the pool alongside it. Imagine your dog getting the time of their lives under the heat of the sun. The house is made of wood but when you see the interior of the house, you'll be amazed and would want to have your own ranch house as a human.
The house is complete with amenities such as electricity, running water, air conditioning system and heating system. If you have kids, surely, they will love the  new dog ranch house and would want it for themselves.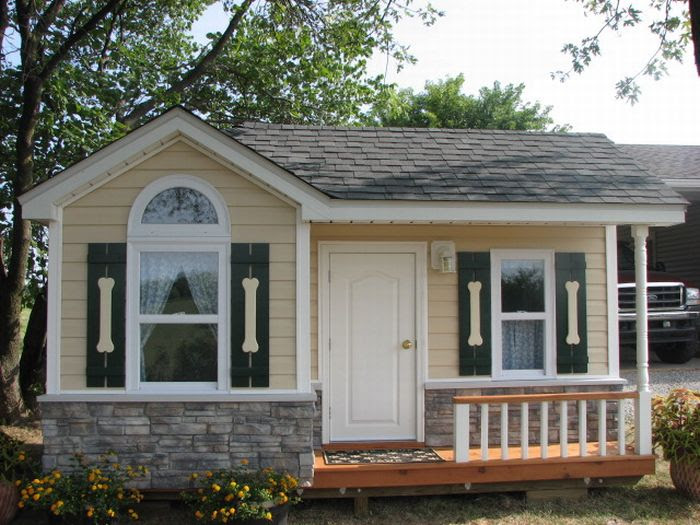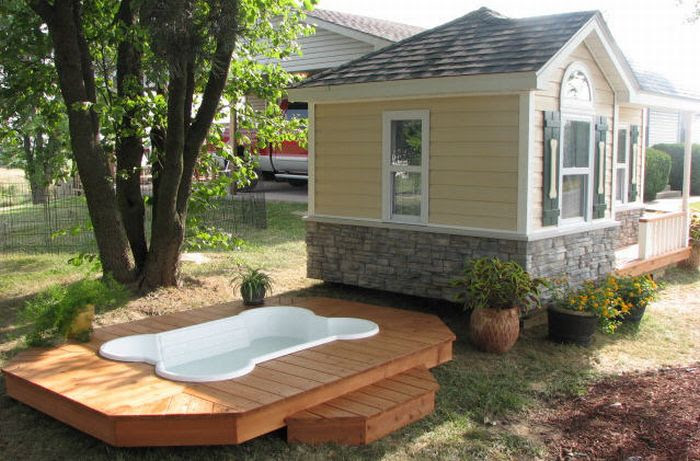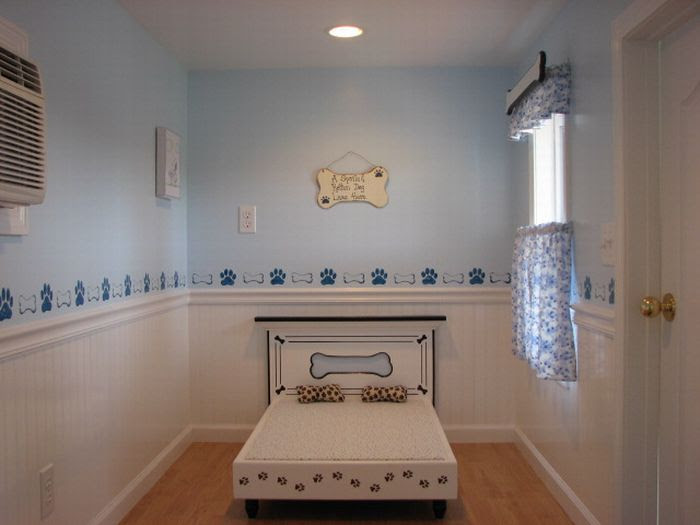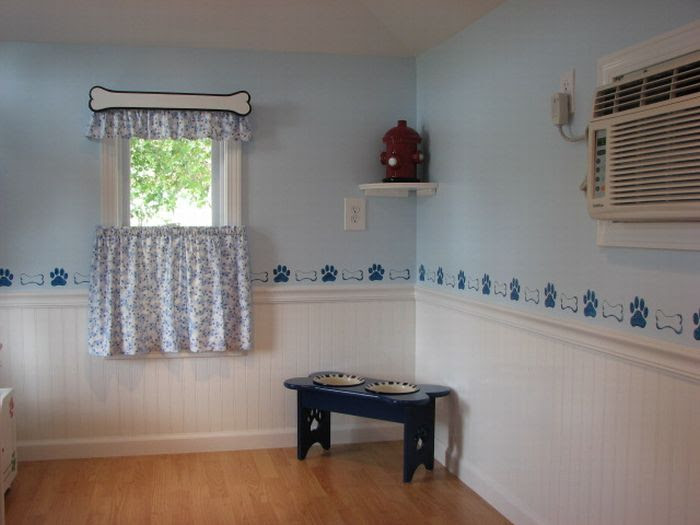 If you have dolls as a child, you would want to own this house. The house is built with limestone on the outside and can accommodate 3 dogs on the inside. The exterior is world class and made by an expert designer. The house has railings, elegant windows and extravagant architecture details. Not only is it magnificent on the outside, but the house is equipped with customized dog beds, food bowls and amazing interior.
You can acquire this type of house for your dog, just prepare a total of $50,000 as payment.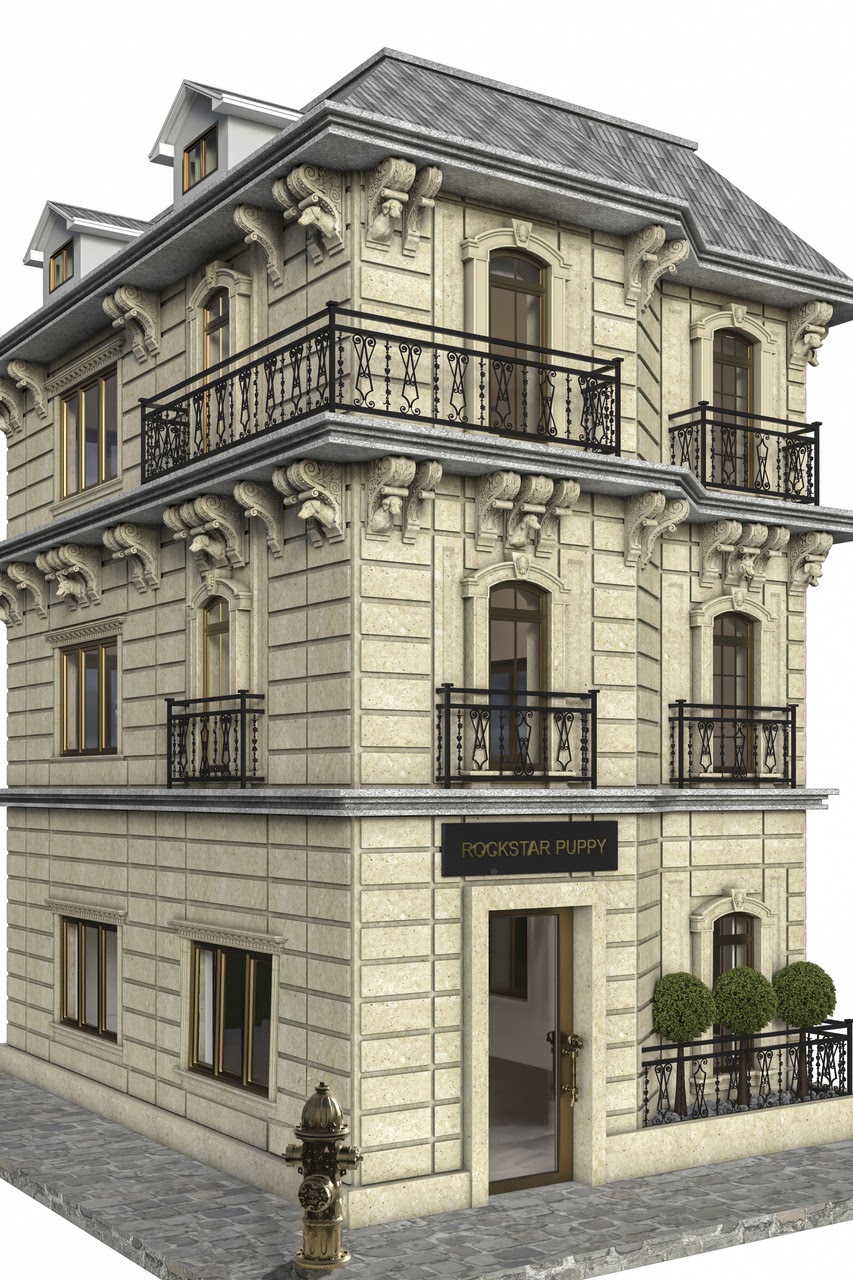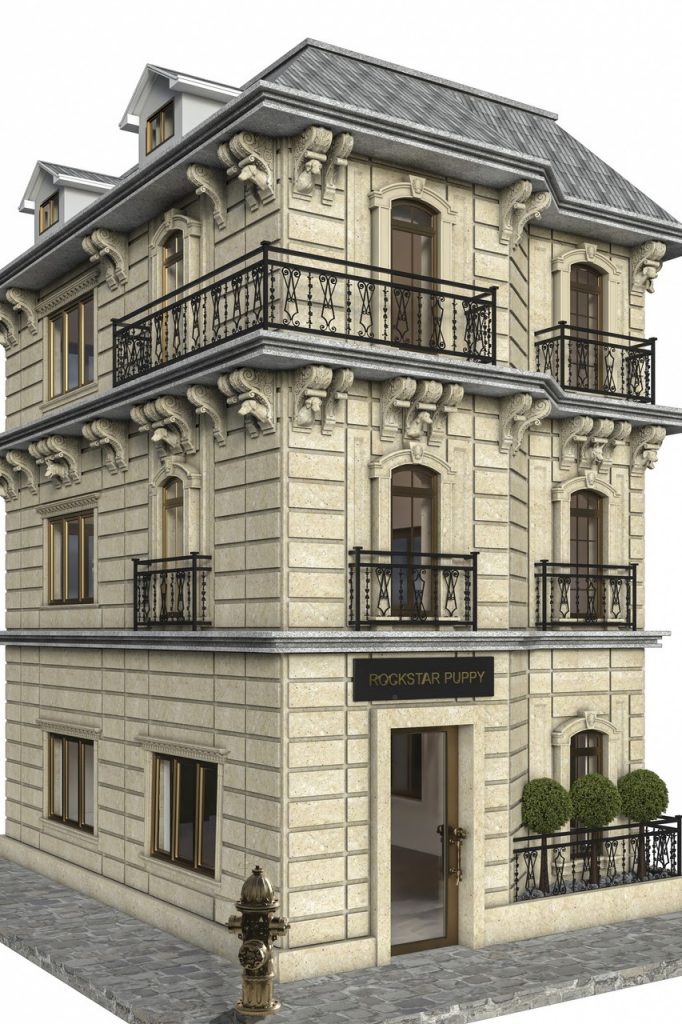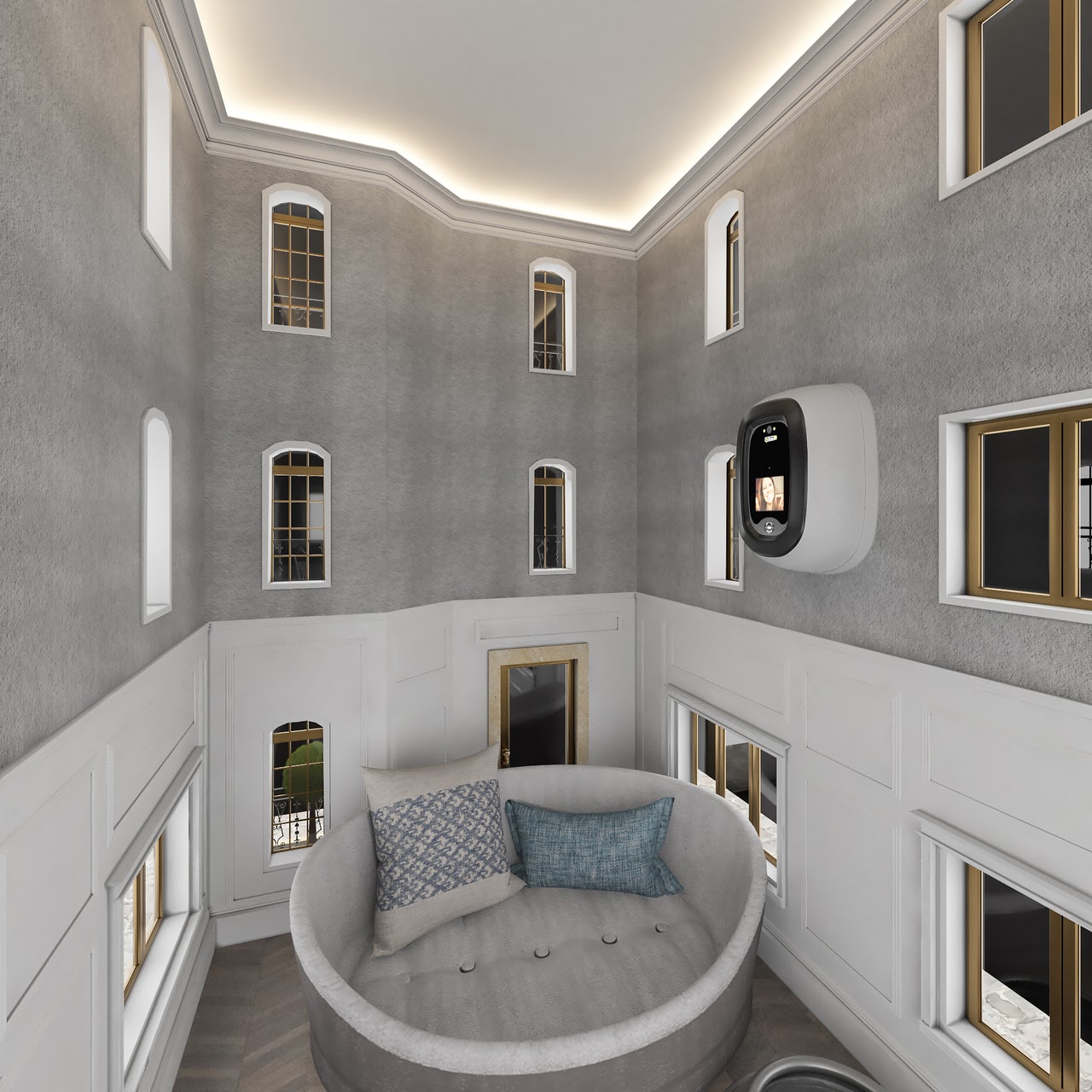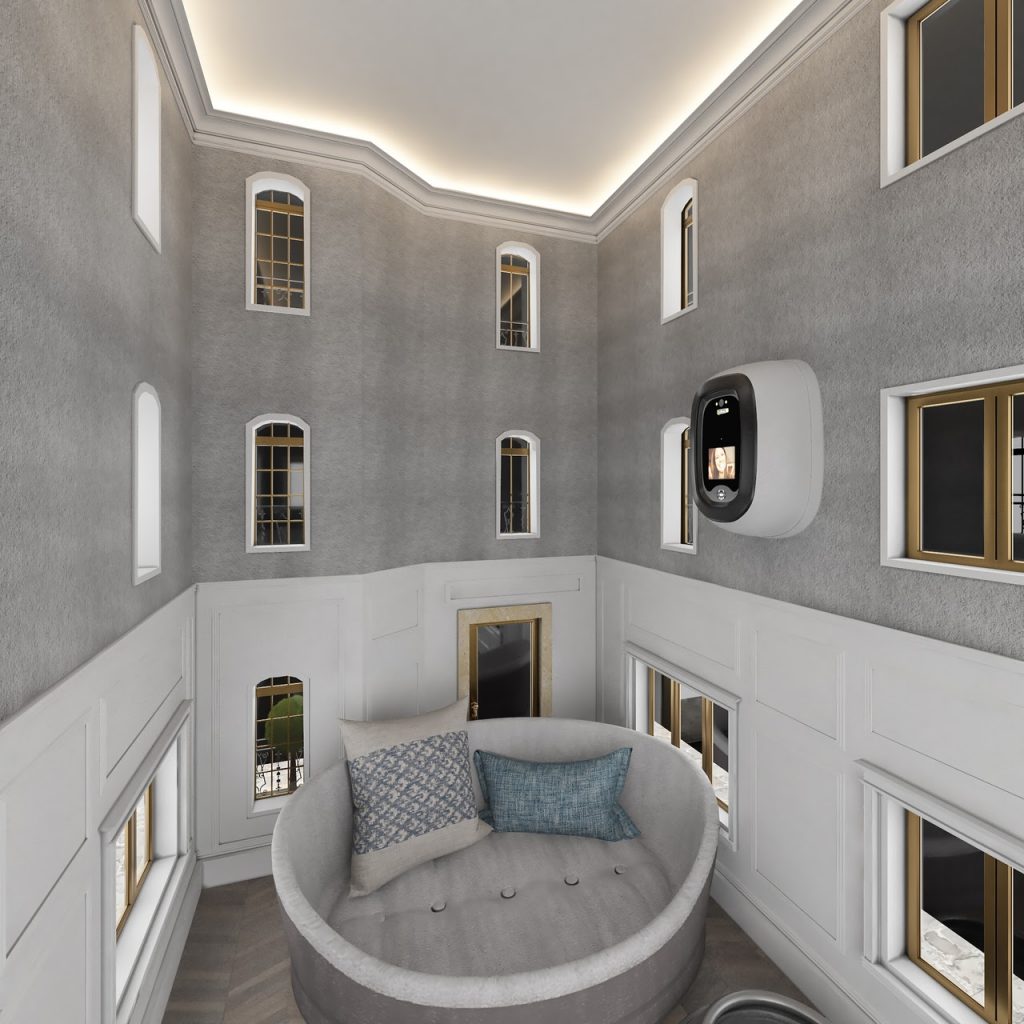 There's a fun way to make your brave pooch it's well deserved house. If they have a brave and powerful personality, you can build a Fire station Dog House. It will be a good view on the outside since it has a smart look since the house was designed after a Fire Station. You can buy some cute Fireman costumes for your pooch and have them take a picture with the dog house. The decoration in the interior is similar to an actual fire station with customized dog beds and food bowls.
For $30,000, you can get this dog house for your pooch.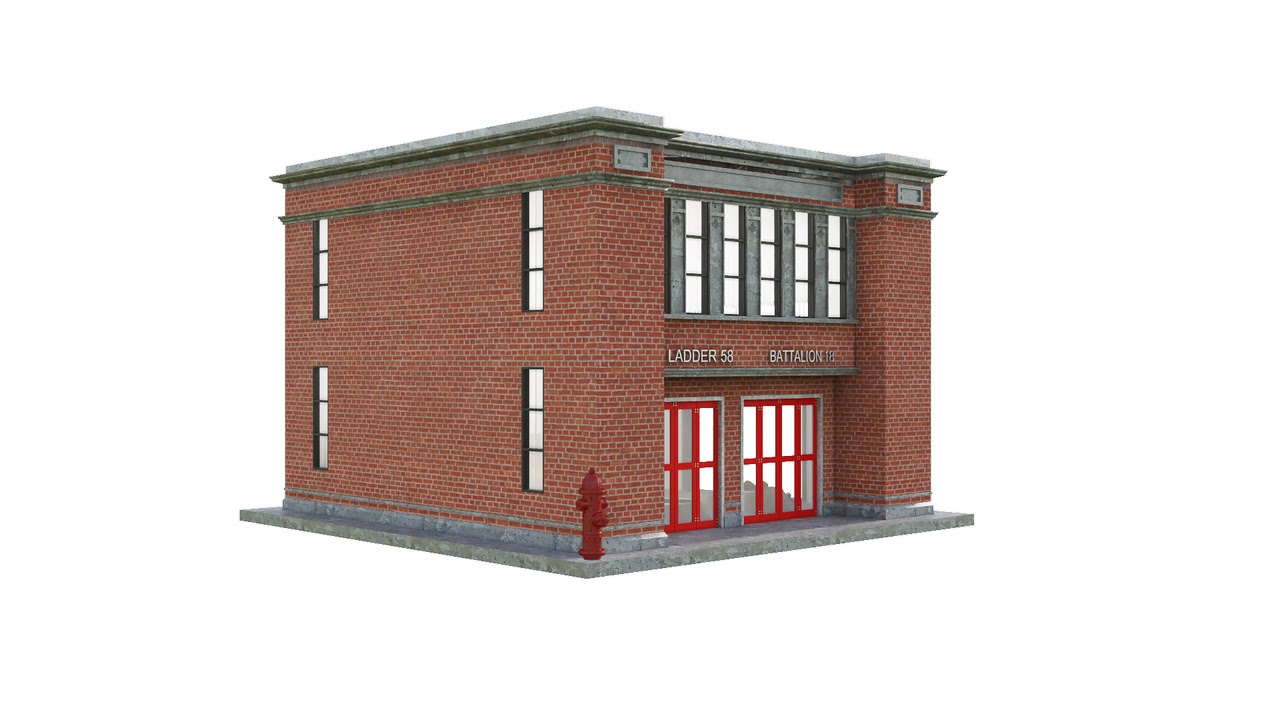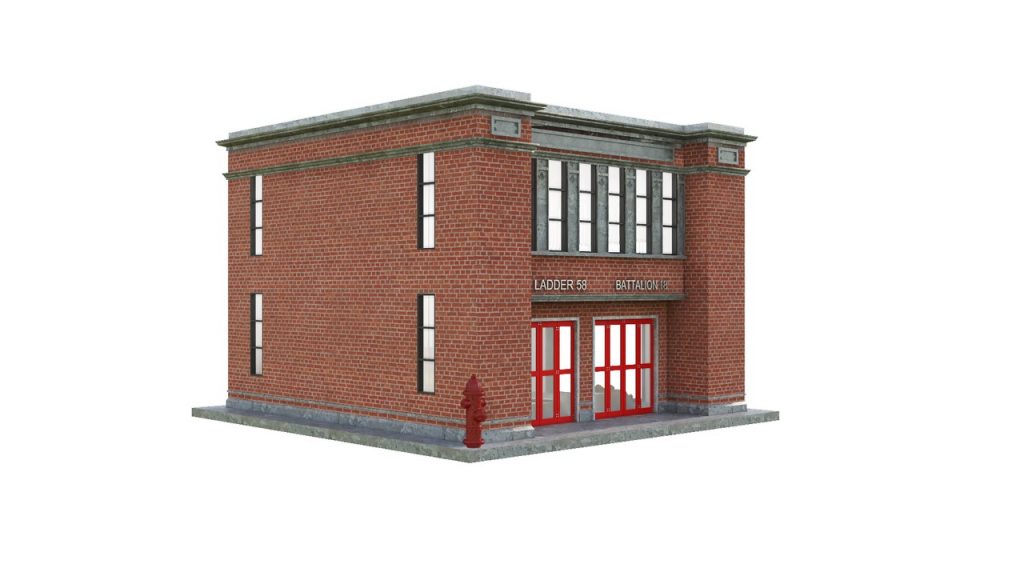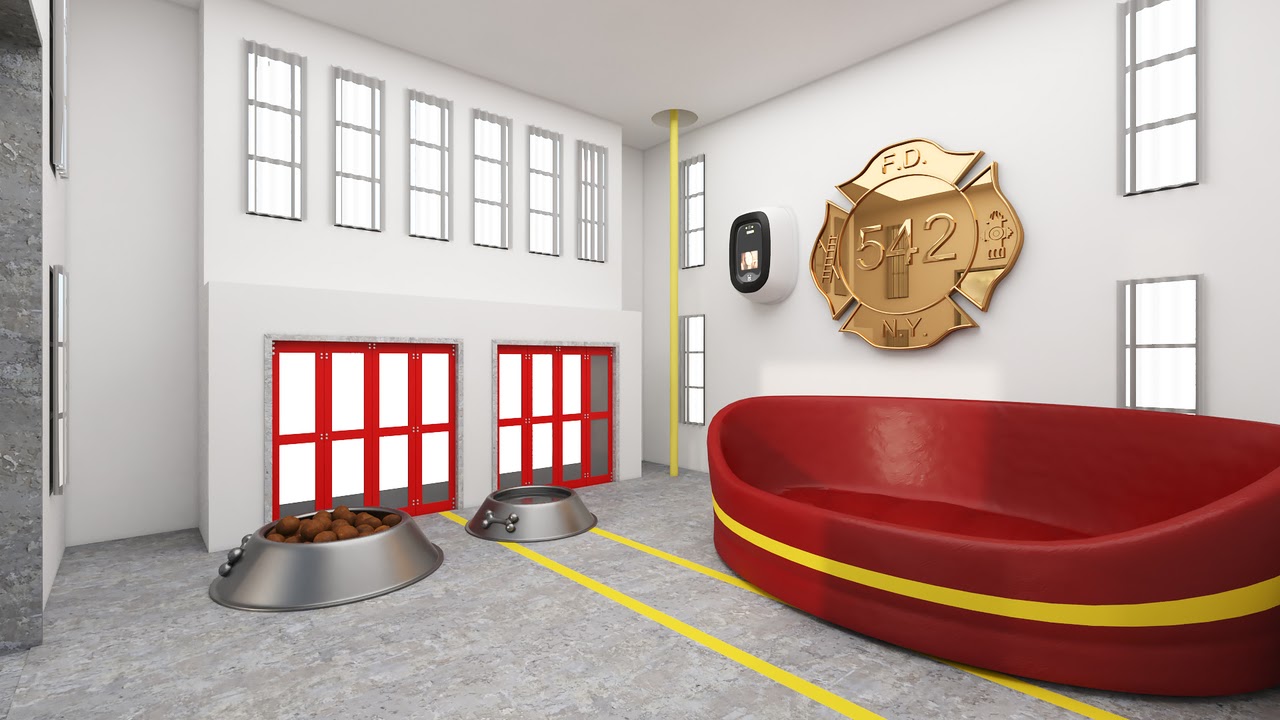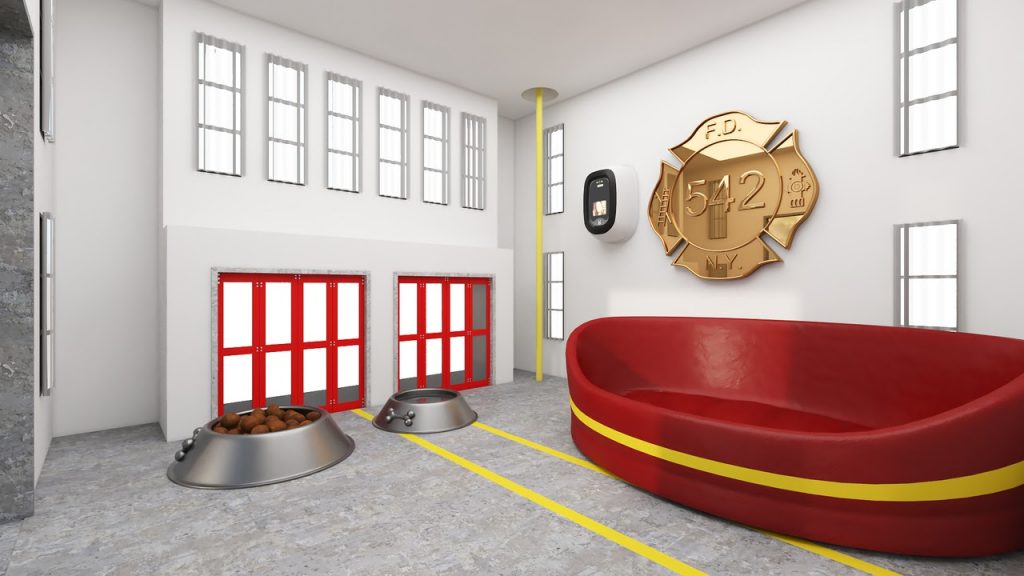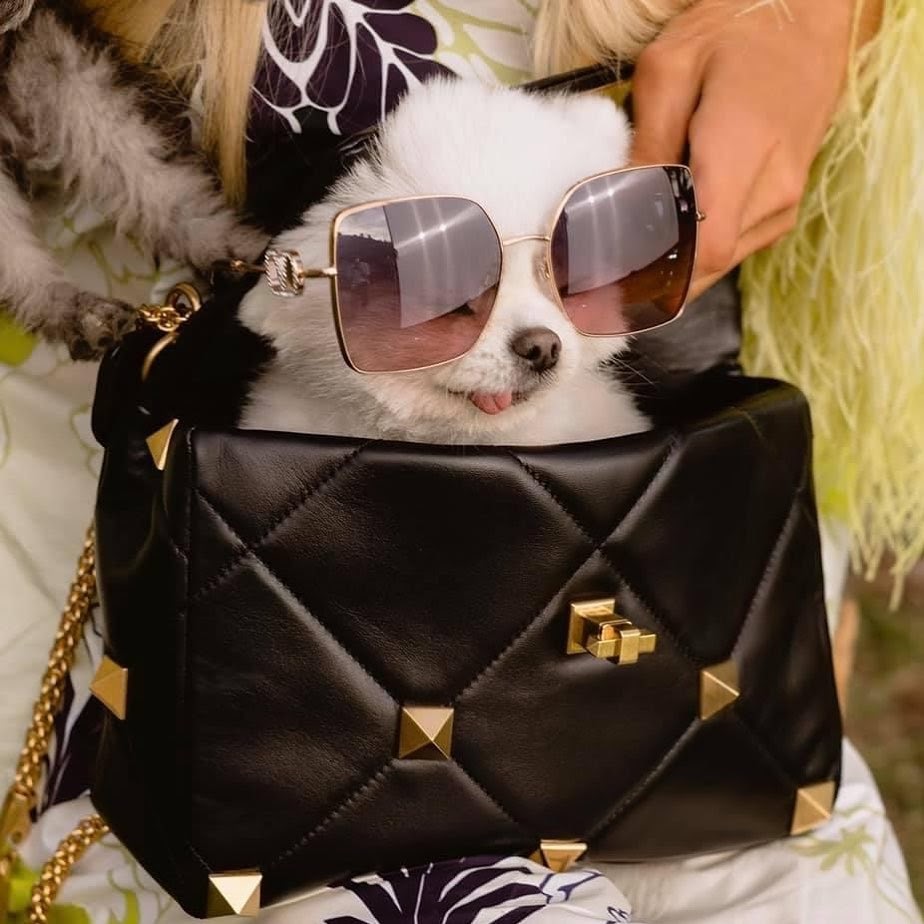 You may think that the money in building these luxury dog houses can help animal shelters feed thousands of dogs but instead of waiting for them, let's donate to these shelters no matter how small it is because it can go a long way in helping stray dogs eat and survive.