Best Dog Rescues in Gilbert, AZ [ 8 Top Places For Adoption]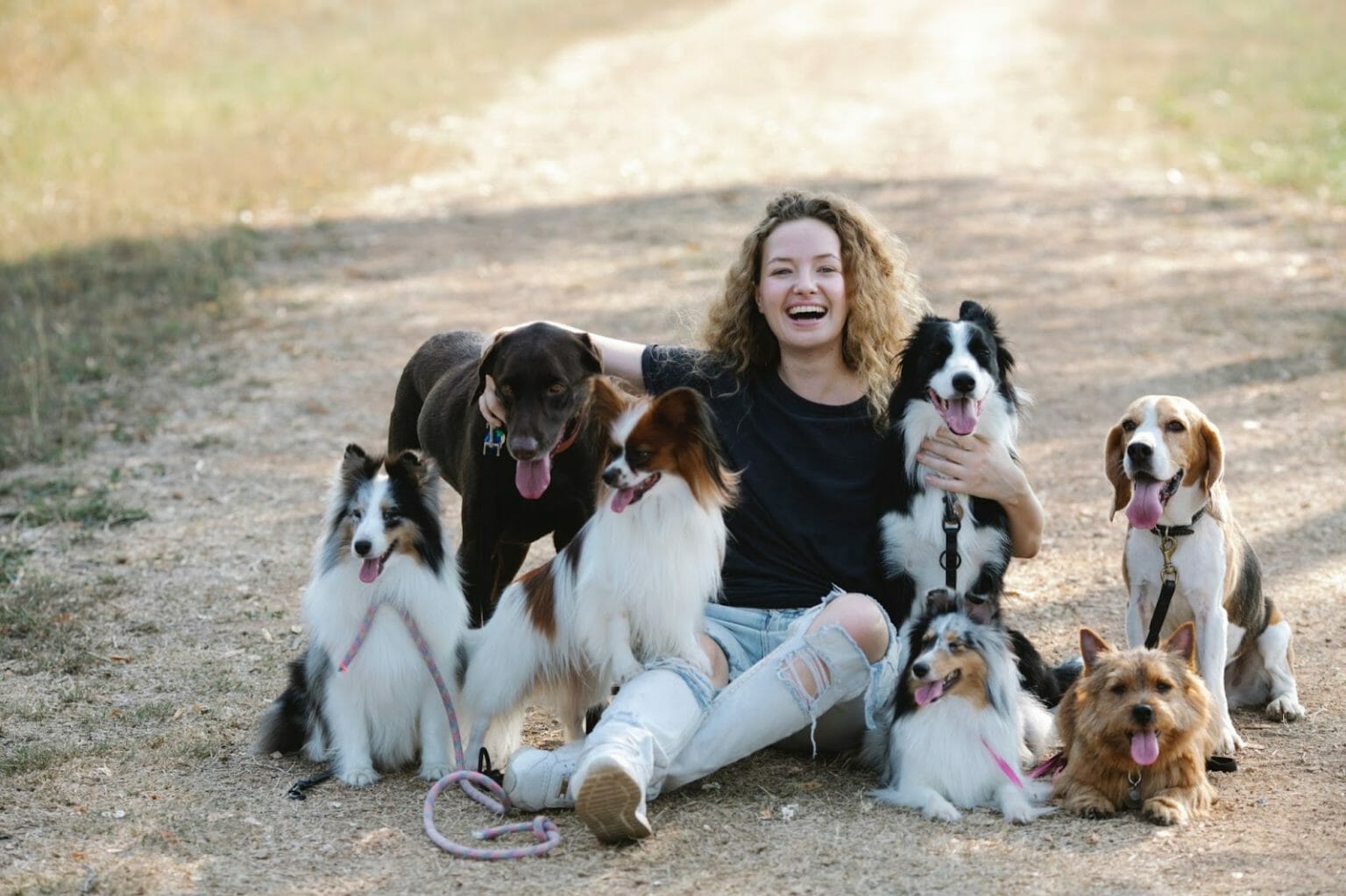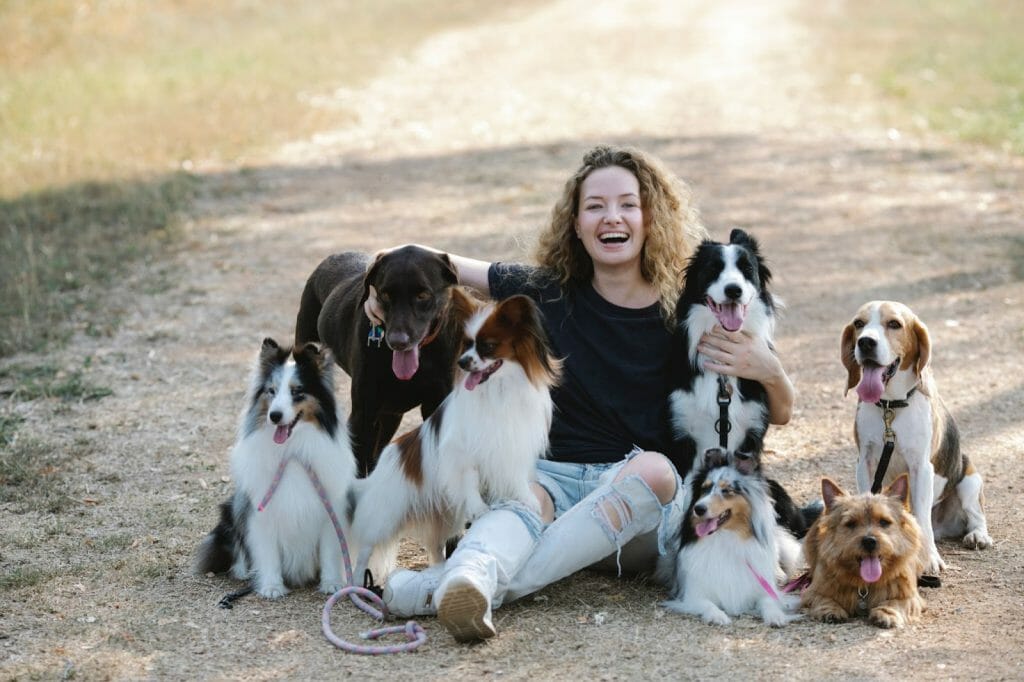 Planning to adopt a dog? Several shelters and rescue centers are just around the corner, ready to help you out in your search. While there are plenty of them, not every adoption center operates as a no-kill facility. 
Hence, we've compiled a list of recommended places you can visit where dogs are well-taken care of, loved and valued. After all, choosing the right dog to adopt starts with visiting the right place. So, if you're set to welcome home a Fido, here are the best dog rescues in Gilbert, AZ.   
8 Best Dog Rescues in Gilbert, AZ
1. Friends for Life Animal Rescue
The Friends for Life Animal Rescue is on its aggressive approach to combat dog overpopulation. They offer spaying, neutering, rescuing, adoption, and education. 
They've been around the community since 1993, and the number of dog lives they've been saving just keeps on increasing. So far, over 10,000 dogs and cats have found hope and were rehomed through FLAR's initiatives. 
They're not funded by the government and are proud to be a no-kill sanctuary. According to the ASPCA, approximately 3.1 million dogs enter shelters annually, and only around 2 million of them get adopted. 
It's certainly a strong driving factor for dog rescues like FLAR to keep encouraging the public to adopt rather than shop. However, if you're not yet prepared to adopt, you can help in other ways. Donate or volunteer or do both to bring more impact to the lives of these dogs, and so FLAR can also continue their noble work and advocacy for dogs. 
How to contact them:
Website: Friends for Life Animal Rescue
Address: 952 W. Melody Ave. Gilbert, AZ 85233
Phone: 480-497-8296
Email: [email protected]
You may also reach out through their social media: Facebook and Instagram
2. Cooper's Chance Animal Rescue
Cooper's Chance Animal Rescue doesn't have a physical shelter. Instead, all their rescued dogs are in foster homes. If you're particularly interested in getting to know one of their Fidos, a meet-up schedule needs to be arranged. 
CCAR was established in 2006 and functions as a no-kill organization that takes in rescues. Rehabilitation and rehoming follow in granting them a second chance at life. Public education programs or advocacies regarding responsible pet ownership and sterilization are also regularly conducted to further their impact.
Cooper, the founder's dog, is the inspiration behind all this. Every pooch has a story to tell, and most of them have had rough pasts. They deserve suitable owners who can train them and provide them with their basic needs. 
Currently, this organization has at least 6 programs to help them with its mission. Most of them focus on gathering funds for particular reasons, and it also includes transportation as well as a pet food pantry for pet owners with low incomes who can barely provide food for their dogs. 
How to contact them:
Website: Cooper's Chance Animal Rescue
Address: 2727 E Boston St, Gilbert, Arizona, 85295
Email: [email protected]
You may also reach out through their social media: Facebook, Twitter, YouTube, and Instagram
3. Rotten Rottie Rescue
Got love for the Rottweilers? The Rotten Rottie Rescue is a breed-specific rescue and rehabilitation center located in Gilbert, just outside Phoenix, Arizona. Although they're a small, non-profit organization, RRR focuses on providing help to big dogs, particularly the massive purebred Rotties. 
They mostly take in dogs that have been found homeless or turned over to a pound or those who are yet to be sent to a pound. Once a dog arrives under their care, RRR ensures they receive all required medical treatments, from vaccinations to parvo and rabies. 
They're also microchipped and sterilized, so they become fit to be adopted eventually. So far, this dog rescue is not taking in aggressive Rotties.
Since they heavily rely on donations, RRR can continue its work only through your help. They'd also be able to take in more Rotties in need if you decide to adopt from them. Of course, only if you can handle this breed. 
Take a look at their list of adoptable Rottweilers on their webpage and determine which among them piques your interest the most. 
How to contact them:
Website: Rotten Rottie Rescue
Address: 335 S Granite Ct, Gilbert, AZ
Phone: 480-567-4328
Email: [email protected]
4. Southwest Collie and Sheltie Rescue
Another fantastic breed-specific dog rescue in Gilbert, Arizona, is the Southwest Collie and Sheltie Rescue. They never turn down any dog of this breed, no matter how sick, and are always ready to aid them in their medical and overall needs.
Presently, all their rescues are in foster homes. They can only give accommodation to a certain number of Shelties and Collies unless you're also up to providing one of their dogs a few nights or until they're finally adopted. 
Fostering is also an encouraging first step for potential adopters. This way, you'd be able to determine if you're set and ready for a dog in your home or to thoroughly get to see if the Fido matches your lifestyle and preferences. 
Meanwhile, if you're 100% sure about getting a Collie or a Sheltie, a list of their available dogs waits to be scanned through. Get to know each of them in terms of personality, needs, and their past, and consider taking time to spend some time getting to know them in person.
How to contact them:
Website: Southwest Collie and Sheltie Rescue
Address: 116 N. Pioneer Street, Gilbert, AZ 85233
Phone: 602-525-3313
Email: [email protected]
5. Help a Dog Smile
Indeed, homeless dogs have experienced enough heartbreak and neglect. Thankfully, with the presence of valuable dog rescues and humane shelters, Fidos can experience an immeasurable feeling of happiness once more. 
At Help a Dog Smile, all pooches found in the streets or are in line to be euthanized are pulled out and given new hope. Once they determine that the dog has no owner, they're immediately fostered, so their needs are provided, especially regarding socialization. 
Their rehabilitation program includes spaying/neutering, providing up-to-date vaccinations, and regular vet check-ups. The moment the animal's condition bears green flags, the organization then seeks a suitable home that can adopt them.
You can find all sorts of adoptable dogs at Help a Dog Smile. Small dogs like Chihuahuas, medium dogs like Beagles, and mixed breeds. 
Other opportunities aside from adopting include fostering, volunteering and donating. These acts of kindness will keep this dog rescue thriving, helping hundreds to thousands of dogs in the future. 
On another note, the HDS doesn't have a physical location. Feel free to contact them should you want to meet their dogs. 
How to contact them:
Website: Help a Dog Smile
Phone: 480-788-0207
Email: [email protected]
You may also reach out through their social media: Facebook and Instagram
6. Carrie on Rescue
Although the rate of euthanized dogs has plummeted in recent years, some dogs are still at risk of getting mercy-killed. Intervening is the Carrie on Rescue organization that's always set to save dogs on death row. 
To combat the predominant practice of euthanasia in some shelters, the COR focuses on being alert to save dogs and ensuring quality adoptions of these animals. This way, there'll be little to no chance of these four-legged companions getting returned by adopters. 
The work of the volunteers of COR never wanes, and they've been operating for approximately a decade. All the dogs are in foster homes where they can be thoroughly evaluated, especially when it comes to their behavior and medical needs. 
In addition, though the COR mainly focuses on pulling out dogs from high-kill shelters, they also welcome stray dogs from time to time. 
How to contact them:
Website: Carrie on Rescue
Address: Gilbert, AZ 85233
Phone: 480-603-7680
Email: [email protected]
You may also reach out through their social media: Facebook
7. Love Connection
For over ten years, Love Connection has matched dogs with the right owners, granting them better chances to live. They don't discriminate when it comes to which dog to save. Rather, they take in Fidos of all sizes, ages, needs, and breeds.
Their intense dedication to dogs includes pulling dogs in need in various shelters across Arizona, especially those that require board training. To put it out simply, the mission of Love Connection is no other than "dogs." 
With the help of foster families, they can identify each rescue's unique traits and personality. The organization also closely monitors the progress of their Fidos to make sure all concerns are properly addressed and that they receive the right amount of care they deserve.
Aside from adopting, one way to help Love Connection is by purchasing items on Chewy.com through their web page. The commission they receive becomes a fund to further their mission which involves administering healthcare, sterilization programs, vaccinations, and other required vet treatments. 
How to contact them:
Website: Love Connection
Address: Gilbert, AZ 85298
Phone: 847-845-6343
Email: [email protected]
You may also reach out through their social media: Facebook and Instagram
8. One Love Pitbull Foundation
Pitbull-type dogs have been in a bad light for so long. However, their bad rap boils down to stereotypes and irresponsible ownership. In reality, these dogs are some of the sweetest, most affectionate companions strongly loyal to their humans. 
If you're searching for a Pitbull-type dog to adopt, the One Love Pitbull Foundation is certainly worth a visit. They are always on the move to rescue and rehabilitate and make the world a better place for all dogs. Sterilization is given emphasis by this organization so there'll be no more unwanted litters or accidental pregnancies. 
Of course, their work won't be possible without the community's help. One Love Pitbull Foundation encourages everyone to foster, adopt, sponsor, donate, volunteer, educate, love, or do all these things. It's a way to get involved in resolving problematic pet overpopulation and irresponsible breeding programs done by backyard breeders. 
Currently, around 550 dogs have been successfully adopted. A lot more are still waiting for the right, suitable human companion.
How to contact them:
Website: One Love Pitbull Foundation
Address: Gilbert, AZ 85234
Email: [email protected]
You may also reach out through their social media: Facebook and Instagram
How Much Would It Cost to Adopt a Dog in Gilbert, AZ?
The typical cost to adopt a dog in Gilbert, AZ, ranges from $195 to $395. Puppies are expected to be higher in fees as they require a lot of veterinary treatments. The adoption fee covers the medical bills, usually involving services like vaccinations and spaying/neutering.
Meanwhile, senior dogs and those with special needs are more affordable. Bonded dogs also come at different prices. Despite the differences in their adoption costs, this shouldn't be an absolute determiner regarding what dog to take home with you.
You must see which pooch's age best suits your preferences, lifestyle, and family needs. If you wanted a guard dog, an adult Fido would be ideal. However, senior ones are preferred if you're looking for a laidback companion. 
Is It Worth Adopting a Dog Rescue From Gilbert, AZ?
Adopting a dog rescue from Gilbert, AZ is absolutely worth it. They fill homes with laughter and love and offer true loyalty to their owners. On top of that, adopting helps break the cycle of pet overpopulation; plus, you're making room for a new dog rescue in the shelter. 
To add, you're cutting costs compared to purchasing a dog from a breeder. This is because dog rescues' low adoption fee generally covers all essential vet treatments. 
Many of them are also already house-trained. Teaching them commands and other necessary house rules will save you from headaches as they only need refreshers and consistent training lessons. 
These are just a few reasons why adopting a dog is worth it. If by any chance, your perfect dog is still not found in Gilbert, AZ, you can also check out other best dog rescues in Arizona.